The solidarity between Ukraine and Taiwan seems to be consistently growing with the appearance of videos and accounts of bulletproof plates from Taiwan and its volunteers fighting against Russia. 
A Taiwanese volunteer has shared an exhaustive account of his physical, military, financial, and logistical experience while fighting Russia while sharing the psychological impact of the agony and strain of heavy combat.
Meanwhile, the video of the bulletproof plates showed a Ukrainian serviceman testing their effectiveness by firing at them, with the plates fairly succeeding in stopping the assault rifle rounds from going through. Interestingly, Taiwan had also provided Ukraine with electric generators, which arrived earlier this year. 
Both states have been heavily engaged by the US-led West for their perceived threat from the larger and more powerful Russia and China. Taiwan, particularly, has been warned about possibly becoming "another Ukraine," where China could possibly be inspired by its ally's (Russia) success and launch a military move to seize the island. 
Taiwanese Volunteer Shares The Horrors Of War
The Taiwanese volunteer, who operates from the Twitter handle 'I don't know Mount Lushan,' published a comprehensive narration of the realities of his time fighting in Ukraine.
This has made it one of the extremely few – if not the only one – first-hand individual accounts of the war. It also presents a picture that is contrary to the one presented by the US, North Atlantic Treaty Organization (NATO), and the Ukrainian political leadership.
The fighter served in the International Legion of Territorial Defense of Ukraine (ILDU).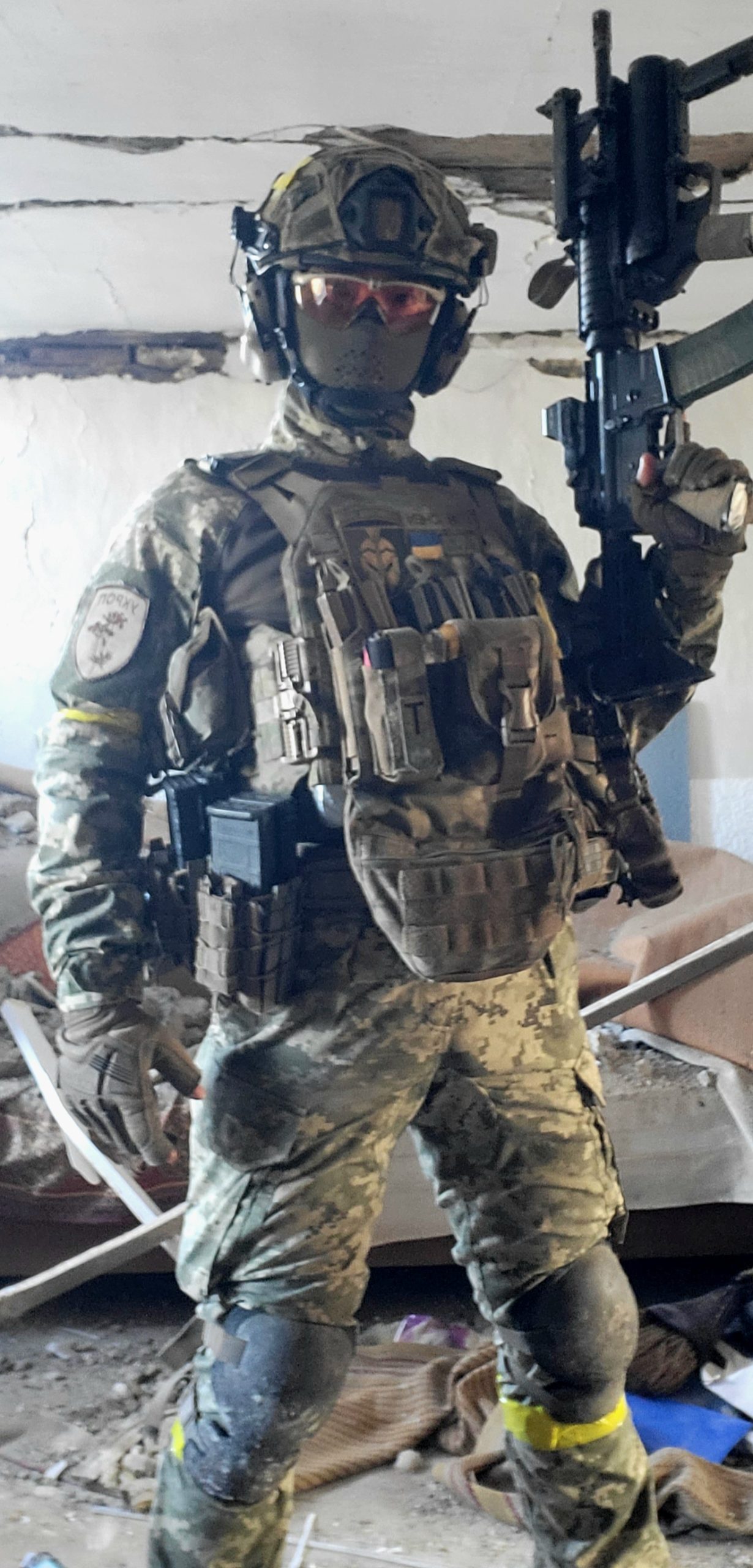 Beginning with finance, the volunteer primarily shared the monetary implications. He himself bore the cost of his transport (to and from Ukraine) and battlefield tactical gear, including ballistic helmets, undershirts, boots, scopes, gun accessories, flashlights, headphones, extra magazines, night vision goggles, and thermal imaging equipment, coming around to $10,000. 
He then upheld "physical ability" as a critical capability and differentiated it from mere physical strength that can undertake short bursts of physical strain and basic combat training.
He specified a distinct endurance, stamina-centric, and psychologically resilient ability to overcome hunger, and lack of sleep, carrying at least 30-kilogram combat loads while participating in relentless, intense firefights for ten to twelve hours.
All this while also performing non-combat related tasks like "climbing over walls, windows, running (and walking through) several kilometers of mud, woods, ruins." This physical fitness is "not a quick fix." 
Later in his account, he also pointed to the emotional dimension of powering through the pain and grief of losing your teammates and avoiding what is often experienced by soldiers the world over as "combat fatigue." 
He described language skills as crucial, with proficiency at least in English being vital – if not Russian or Ukrainian – for communicating with fighters from other nationalities. 
Combat skills also need to be diverse, which goes far beyond being able to operate and shoot and maintain one kind of weapon. This is not to mention non-combat battlefield skills like map reading, cartography, radio communication, and combat first aid.  
He named arms like the Javelin, NLAW anti-tank guided missiles, and other rocket launchers like the AT-4, C90, MATADOR, M72, and Russian Rocket Propelled Grenade (RPG). This includes the RPG-7, 22, 26, 27, 28, 29 and 30. Knowing larger weapons like other assault rifles, mortars, and grenade launchers is also important. The Ukrainian handlers, meanwhile, will provide only basic training. 
The same goes for financial remuneration and compensation in times of injury or death, which is little to none since the volunteers are not formal military men. Worse, Russia, since the beginning of the war, had announced that such volunteers are not liable for being treated as prisoners of war under the Geneva Convention.
Thus, they will be prosecuted under the relevant anti-terrorist and national security laws if caught alive. 
Lastly, he named mentally stressful battlefield situations that even cause even the most combat-experienced soldiers to "panic" and their minds to "break." Some of these, who the Taiwanese fighter saw breaking down, were many "professional soldiers from Europe and the United States."
Lack of sleep amid intense physical action; shell shock under continuous artillery barrages; deadlocked situations requiring to hold trenches for extended periods causing distressing monotony; and lastly, the emotional stress of seeing the death of teammates. 
His own unit had a casualty rate of 50 percent and a death rate of 20 percent, with his own platoon "almost wiped out twice." "This often extinguishes the enthusiasm of many people who want to experience the passion for war… it's not beautiful at all, and war has nothing to do with romance," he said. 
Video of Taiwanese Bulletproof Plates Being Tested
The video meanwhile showed a soldier firing what appears to be a 7.62 mm round from a Kalashnikov-type assault rifle round at a distance of 10 meters at a shooting range. 
The soldier lets off a single round from the silenced weapon, following which the one holding the camera walks over to the plates. The bullet has made a dent in the front but has not passed through. 
It is unclear when the plates were sent to Ukraine, but some social media posts with the video and images claimed they were received on April 2022. This fact could not be independently verified. 
Previous Taiwanese Supplies
On May 12 last year, the Twitter handle 'Ukraine+Taiwan Forum' posted a photo showing a Ukrainian soldier in a Taiwan-made tactical vest standing before several boxes of supplies sent from Taiwan.
The Twitter account is "an independent Ukraine-Taiwan relations advocacy platform" run by the Liberal Democratic League of Ukraine, according to Taiwan News. The post read, "Ukrainian front-line soldiers received humanitarian aid from Taiwan!" with the hashtag "TaiwanCanHelp."
In the photo, aside from cardboard boxes bearing logos well-known in Taiwan, there was also a sign on top of the supplies showing heart-shaped Ukrainian and Taiwan flags with the message "Stand with Ukraine.
Canned food can be seen sitting on the pile while the words "sleeping bags, 16pcs" were written on one of the cardboard boxes. It is possible the latest photo circulating now could be from this batch of supplies.