The Indian Space Research Organisation (ISRO) is looking to develop futuristic technologies, which will help make "the country future-ready for the next four to five decades". 
ISRO organized the DTDI-Technology-Conclave- 2021, a futuristic and disruptive technology summit aimed at unlocking potential technologies in the space sector. The Directorate of Technology Development and Innovation or DTDI is a technology development wing of ISRO. The conclave concluded on November 26.
R. Umamaheswaran, Scientific Secretary, ISRO, offered glimpses of the futuristic and disruptive technologies for the space sector.
ISRO chairman Dr. K Sivan mentioned a plethora of futuristic technologies such as hack-proof communication systems, self-vanishing satellites, humanoid robots, space-based solar power, intelligent satellites and space-vehicles, make-in-space concept and AI-based space applications among others.
"All our rockets have metal casings that are dropped into the sea after launch or become (final-stage) space debris. We are working on a technology through which rockets will effectively eat themselves, eliminating waste-dropping into seas and space debris. We are looking at special materials for casing that can burn up along with motors," Sivan told Times of India.
"Similarly, the self-vanishing satellite technology would enable spacecraft to self-destruct once its lifetime is over, with the help of a 'kill button'. When rockets fly, there are defects sometimes. Self-healing materials can correct some of these defects by themselves," he added.
New technologies such as self-eating rockets will be a great boon to the space sector as the scientific community as well as governments are talking about the risk posed by space debris.
As The EurAsian Times recently reported, the US State Department accused Russia of performing an anti-satellite missile test against one of its own satellites. This action was condemned by Washington as it allegedly generated debris that not only threatened the International Space Station but also its crew.
The debris compelled the crew members of the ISS to hide inside their capsules to save their lives. ISRO has been working towards finding a solution to overcome the problem of debris generated from defunct satellites in the orbit or by rocket boosters and payload fairing which remain in the orbit post-launch.
At the same time, ISRO's research into quantum communication is going to ensure a faster and secure relay of information in the coming era of quantum computers which function on the concepts of quantum mechanics, according to India Today.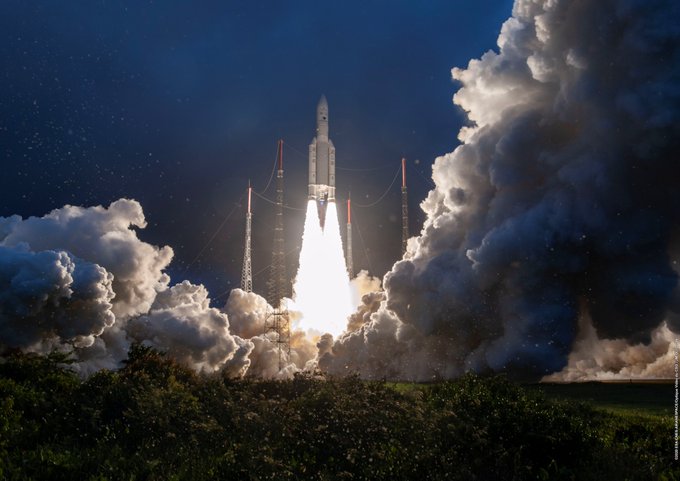 Earlier this year, ISRO was able to successfully demonstrate free-space quantum communication over a distance of 300 m for the first time in the country, Hindustan Times reported.
On the other hand, China already has a satellite dedicated for quantum information science. The satellite named Micius had successfully demonstrated quantum communication between two cities — Beijing and Vienna — that are 7,600 km apart, according to Live Science.
"ISRO has initiated its research & development initiatives, with well-defined milestones and deliverables", the space agency said in a statement.
The DTDI Conclave was inaugurated by India's Minister of State (Space) Dr. Jitender Singh. He lauded the space agency for its futuristic technological endeavor and said that such technologies will "take India's space capabilities to the next level".
He also highlighted the collaboration between scientific and technological expertise of ISRO, Department of Space laboratories, academia, industries, and international experts, according to ISRO's Press Release.
According to Prof. K Vijay Raghavan, Principal Scientific Advisor to the government, ISRO will "reap the fruits" of these disruptive new technologies in the years to come.
"The futuristic and disruptive technology projects are being materialized by the scientists and engineers of ISRO/DOS at its various centers throughout the country. In this coordinated effort, ISRO synergizes the technological capabilities of its centers and laboratories, as well as collaborates with national and international experts, to achieve bigger technology goals", Sivan said.