Perceiving ballistic missile threats from North Korea, China, and Russia, US Congressmen from the House Armed Services Committee (HASC) have sought more information from the Pentagon about integrating directed energy weapons (DEW) into its air defenses, according to a report by Defense News.
Outpacing US At 'Hypersonic Speed', China's Military Acquisition '5 Times Faster, 20 Times Cheaper' – Top Official
The HASC directions come as a part of its 2023 National Defense Authorization Act (NDAA). It has also recommended that the US collaborate with allies like Israel in the field, given that the Jewish nation had developed the Iron Beam laser air-defense system.
HASC passed its $839 billion defense authorization bill early on Thursday.
DEWs are gaining prominence as non-kinetic hard and soft kill measures against ballistic missile threats, given their accuracy, rapid response, and high 'hit probability' against fast maneuvering missiles.
This latest NDAA also included several amendments calling for bolstering the US and allied air defenses against unmanned aerial systems (UAS/UAV), rockets, and artillery, as conflicts in Europe, the Middle East, and a possible war in the Western Pacific.
In the last theatre, there are three flashpoints along – the Korean Peninsula, Taiwan Straits, and the South China Sea, with China being a party in all three disputes.
"The committee believes that with recent Russian actions in Ukraine, ongoing efforts by Iran and Iranian proxies to use cruise missiles to destabilize and undermine regimes, and growing Chinese capabilities, air defense for the United States and our allies is an increasing priority.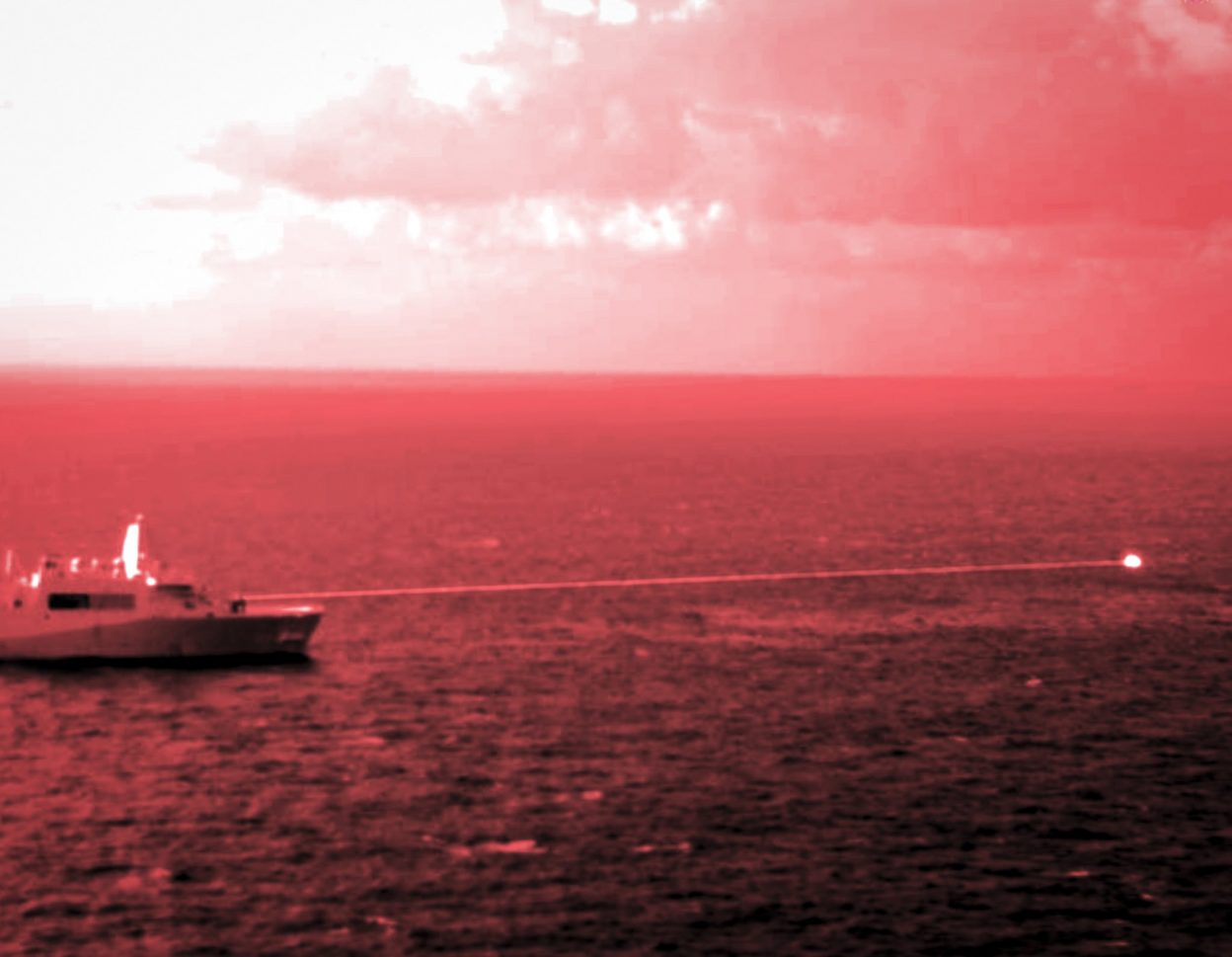 This threat environment makes efforts to incorporate allied platforms, such as those with NATO and Israel, into future air defense architectures all the more important," read an adopted amendment from Representative Doug Lamborn, a Republican from Colorado.
The NDAA highlighted the work of the US Army's Rapid Capabilities and Critical Technologies Office work in developing DEW prototypes for anti-drone/UAV, rocket, and artillery roles.
RCCTC coordinated the development of the Directed Energy Manoeuvre-Short Range Air Defense (DEM-SHORAD) prototype, which was tested against drones and mortars last year with limited success. The committee urged the Army to continue testing prototypes.
Blasting Satellites, Crippling Attacks — Russia's Invasion Of Ukraine Has Given A Clear Glimpse Of Future Wars – Top French Officer
The committee also sought a brief from the Army's top acquisition official on plans for further testing, development, and production schedules of the DEM-SHORAD.
Furthermore, lawmakers wish to know a roadmap from the Army on inducting DEWs into its Integrated Battle Command System. The IBCS is another critical project to improve commanders' command and control capabilities.
Recognizing the threats posed by drone swarms, the committee upheld high power microwave (HPM) capabilities as the most effective technology to defeat them.
A recent demonstration by the Army of using HPM systems to tackle swarms of small drones was also partially successful. One adopted amendment "encourages" the Army to seriously consider HPM as part of layered air defense for fixed and semi-fixed sites.
The Secretary of the Army is expected to brief the committee on a strategy for developing and testing "scalable, modular" HPM systems to detect and track small-UAV swarms, which can be a different part of the service's air defense battle command system.
"The threat posed by swarming sUAS grows alongside the need to improve system dependability and defensive networking capabilities," the committee noted.
Asking the Missile Defense Agency (MDA) director and service secretaries to brief lawmakers on expanding collaboration on air and missile defense architectures with allies, including Israel, the committee has identified its Iron Dome air defense system as a possible candidate for the purpose.
Another adopted amendment from Representative Elaine Luria (Democrat-Virginia) would require the defense secretary to brief the committee on the "current state" counter-UAS capabilities of allies in the Middle East.
The report would require information about the cUAS capabilities and their impact on "the security of the United States and allied forces in the region against UAS attacks, and the force protection requirements for the United States and allied forces, including air defense capabilities."
This report immediately comes after the EurAsian Times analysis about Russia's lead in counter-drone systems, reflected in massive losses of Turkish TB-2 Bayraktar drones. It has forced the Ukrainian Armed Forces (UAF) to be sparing with their use of drones while being unwilling to use Gray Eagle UAVs, which they fear will meet the same fate.
But as regards Anti-Ballistic Missile (ABM) defenses, it bares India's obsolescence in the area since direct ASAT weapons. The Indian ASAT test of March 27, 2019, used a Direct Ascent system – Ballistic Missile Defence Interceptor – which many experts say cannot take down an entire constellation of satellites.
It is where DEWs come in, where they can tackle a group of satellites simultaneously while also eliminating the threat of space debris.
Even to use DA missiles to take down a satellite constellation, India would need to fire salvos of several dozen such missiles, which would be considered escalatory.
That India's ASAT effort was a remote result of the US' abrogation of the 1975 Anti-Ballistic Missile (ABM) in December 2001 is a different story. It triggered an arms race because of the acceleration it started in Russian, Chinese, and eventually Indian missile programs.
Last year, the Eurasian Times reported about the US military's push to declassify a hitherto super-secret weapon to wreak havoc on enemy satellites and deter Russia and China.
Speculation ranges from a land-based mobile laser to blind enemy satellites; radio-frequency jammers on satellites to target enemy space assets; or; high-powered microwave systems to throw other satellites' electronics into disarray. Experts, however, rate the possibility of it being a direct ascent system shallow.