India could soon arm itself with lethal, High Altitude and Long range (HALE) Reaper drones to keep a hawk's eye on its adversaries – China and Pakistan. The deal, which has been in the works for a long time, could be concluded soon.
Ukraine Uses Chinese-Origin Drone To Attack Russia's Black Sea Fleet Base; The UAV Is Available Online For Sale
India is in the "advanced stage" of talks with the US to purchase 30 MQ-9B Predator armed drones for more than $3 billion as it seeks to expand its surveillance network along the border with China and the Indian Ocean region.
According to reports citing reliable defense sources, negotiations between New Delhi and Washington for the government-to-government acquisition of drones made by General Atomics are in progress. These sources also refuted claims that the transaction was off the table.
In addition to purchasing Predator drones, India is also in talks with the US for a technology transfer to indigenously build High Altitude Long Range (HALE) unmanned aircraft, as reported by Financial Express Online.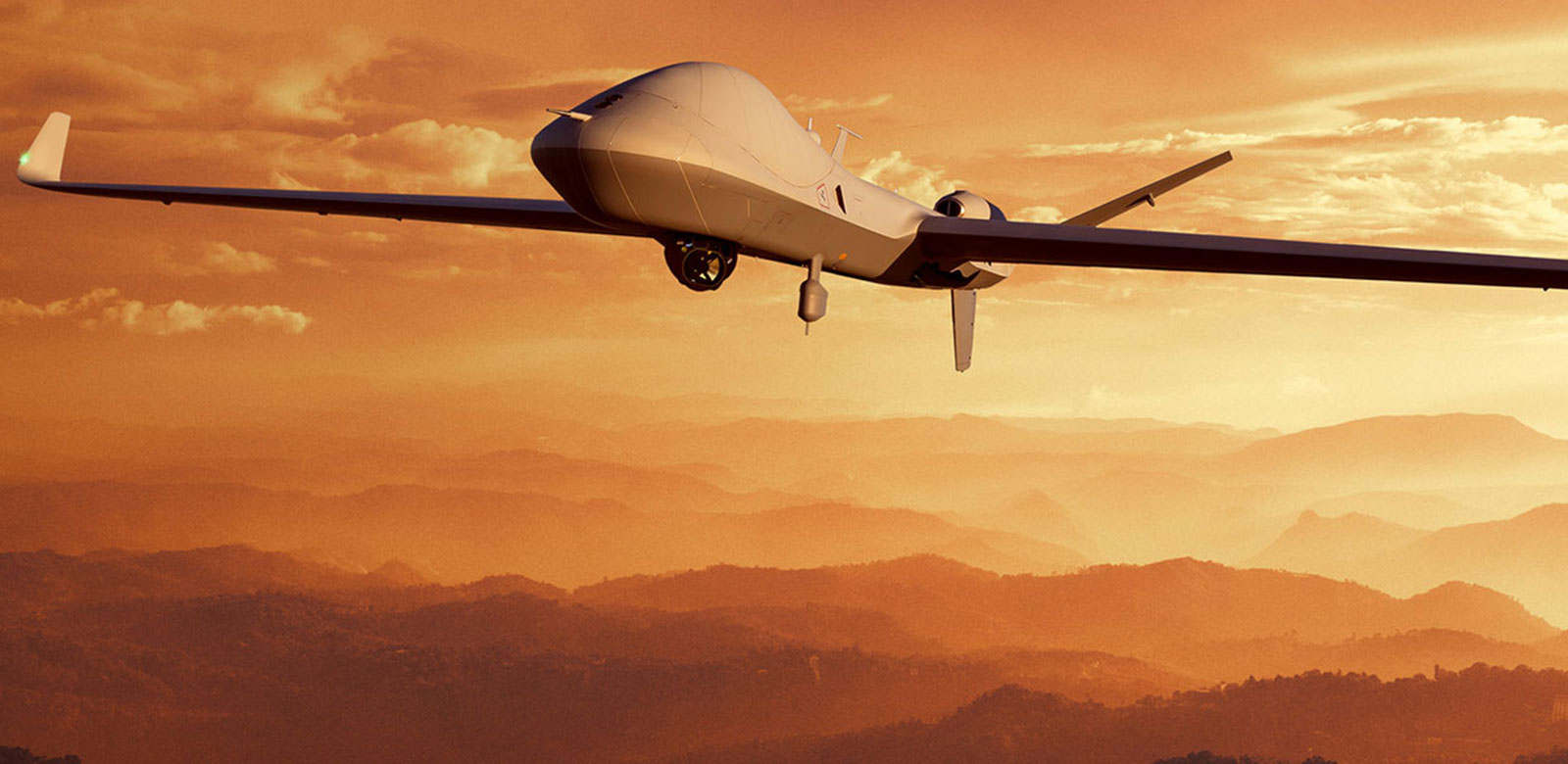 A senior navy officer told Financial Express Online last week, "In view of India's increasing role in the Indo-Pacific and Indian Ocean Region, the Indian Navy has been pushing for High Altitude Long Endurance (HALE) drones.
"The negotiations are in the advanced stage, and since this is a government-to-government deal through the FMS route, part of India's journey towards Atmanirbhar Bharat (self-reliant India) in Defense, the US has offered Transfer of Technology (ToT) to help enable India to design and build armed HALE unmanned aircraft which usually is at least a ten-year effort based on global experience," sources told Financial Express Online.
EurAsian Times could not independently verify these claims. However, it is pertinent to note that during his US visit in September, Prime Minister Narendra Modi met General Atomics CEO Vivek Lall.
The latter hinted that a dedicated drone hub could be created in India to support the entire ecosystem of drones.
"I can't second-guess whether the US will be willing to transfer the technology, assuming that India is asking for it. Going by the past dealings, it's not going to be easy for India; the foundational agreements notwithstanding.
However, at some point in time, the US will have to start relenting, if only to keep the Russians at bay. The predator deal may well become that turning point", said Amit Cowshish, Financial Advisor (Acquisition), Ministry of Defense, when contacted by the EurAsian Times.
The MQ-9B drone is a variant of the MQ-9 "Reaper," which was used to fire a modified Hellfire missile that killed Ayman al-Zawahiri, the leader of al-Qaeda, in the center of Kabul last month.
After being released in the air from an MQ-9's wings, the motor aboard the missile was fired to guide the missile towards the target, being marked by a laser atop the drone and controlled from the ground.
The fourth two-plus-two foreign and defense ministerial conversation between India and the US took place in Washington in April, and it is learned that the acquisition plan was discussed there. It is widely understood that India has been insisting on this purchase to keep an eye on and deter its adversary China.
Reapers For India
The MQ-9 Reaper can fly autonomously as well as under remote control. The MQ-9 is a hunter-killer drone and replaces the MQ-1 Predator, mainly employed for intelligence, reconnaissance, and surveillance (IRS).
It was created with long endurance and high altitude in mind. Due to its extended loiter duration, wide-range sensors, multi-mode communications suite, and precise weaponry, it can conduct a strike, coordinate, and reconnaissance against high-value, fleeting, and time-sensitive targets.
HALE drones can remain airborne for over 35 hours, carrying four Hellfire missiles and around 450 kilograms of bombs. The MQ-9B HALE has two variants: SkyGuardian and SeaGuardian.
The hunter-killer drones are being purchased because they can be used for over-the-horizon targeting, anti-submarine warfare, and maritime surveillance. Currently, the talks primarily aim to resolve issues related to cost, weaponry, and technology exchange.
General Atomics leased two MQ-9B Sea Guardian drones to the Indian Navy in 2020 for a year of Indian Ocean monitoring. The Indian Navy has been strengthening its surveillance system to keep track of expanding Chinese activity, such as repeated forays by PLA warships into the Indian Ocean region.
When questioned about the two drones, Dr. Lall stated that they had performed "very well" and had flown for about 3,000 hours, supporting the Indian Navy's maritime and land border patrol goals.
India has gained the confidence of the US to purchase the MQ-9 Reaper drones, even though the US has exclusively provided them to NATO countries. India was qualified for the acquisition since it signed all four foundational agreements with Washington and was announced as a Major Defense Partner in 2016.
The primary requirement to utilize the Reaper is sharing classified military technology, which the agreements ensure. India is an obvious choice for the Reaper contract because it is a cornerstone of America's Indo-Pacific policy in Asia and deterring China is a policy pejorative.
With China's adventurism along the disputed border and its growing presence in the Indian Ocean Region, arming the Indian services with cutting-edge technology becomes imperative. The Reapers will allow India to perform IRS operations and maintain vigil over its seas.
The Reaper drones are expected to enhance the Indian Navy's capability when used alongside the American P-8I maritime patrol aircraft. Each service – the Army, the Air Force, and the Navy will get 10 of these drones each.