Amid mounting concerns over potential confrontations with China and North Korea, the United States has strategically deployed its advanced drones in Japan to bolster and elevate surveillance operations in the region.  
The US Air Force has announced the commencement of positioning RQ-4 Global Hawks unmanned reconnaissance aircraft at an air base in Japan as a part of their rotational deployment strategy. 
According to a press release by Yasuo Osakabe from the 374th Airlift Wing Public Affairs, the US Pacific Air Forces have relocated RQ-4 Global Hawks from Andersen Air Force Base, Guam, to Yokota Air Base in Japan.
This deployment aims to contribute to the sustained operations across the theater and uphold a "free and open Indo-Pacific region," the USAF said.
Although the deployment of these drones started on May 15, it was not until May 25 that the US Air Force officially made the announcement.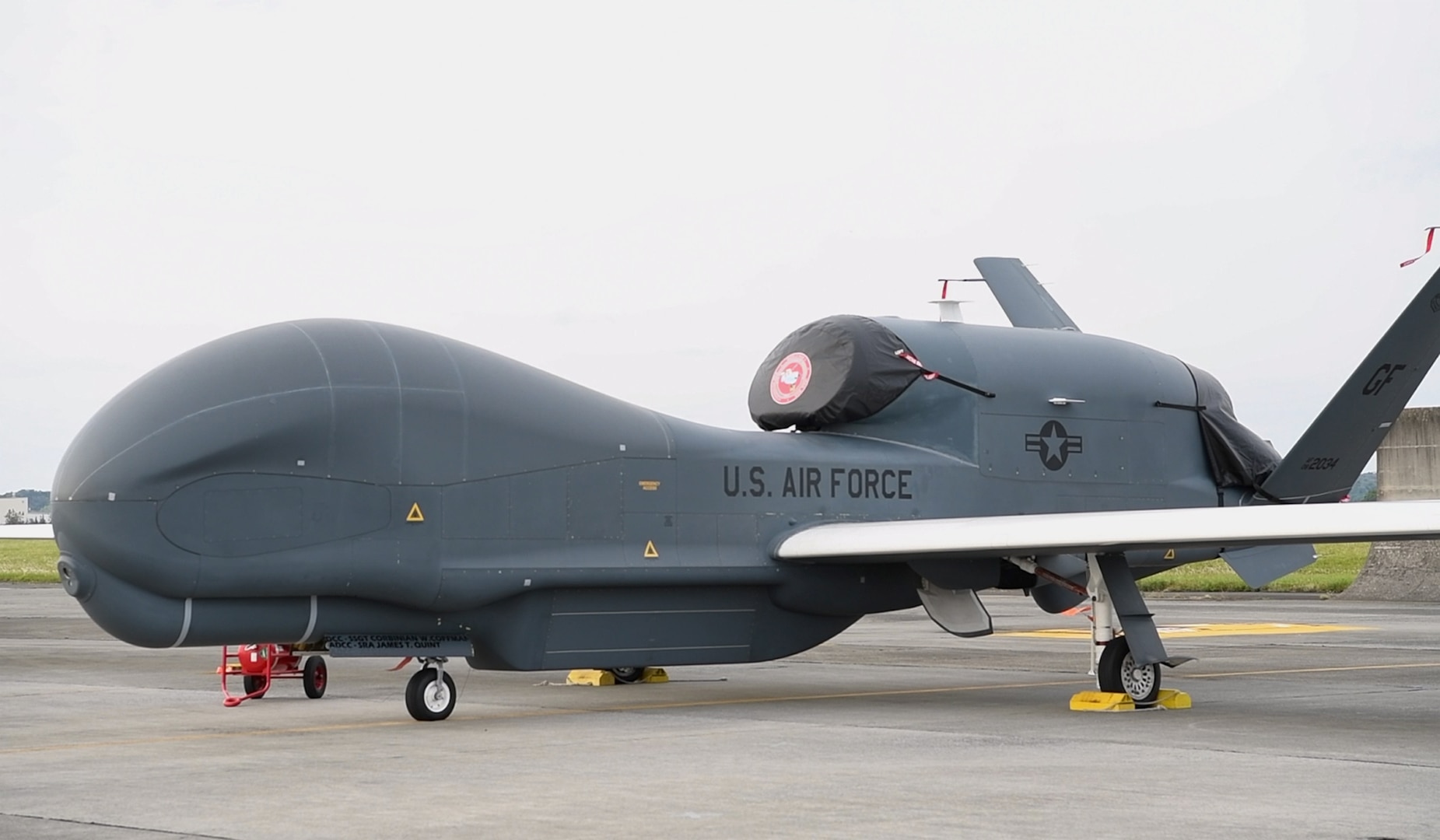 The rotational deployment occurred when the Chinese military frequently engaged in aggressive maneuvers in the region, and North Korea had completed preparations to launch its first military spy satellite. 
According to state media, North Korean leader Kim Jong Un recently inspected the satellite, which is now "ready for loading" onto a rocket. 
Meanwhile, the US Air Force said that the mission of the Global Hawk is to deliver a wide array of intelligence, surveillance, and reconnaissance capabilities to assist joint forces, as well as allies and partners, in various global operations during peacetime, contingency, and crisis scenarios.
Since 2014, US forces have been temporarily deploying Global Hawks stationed in Guam to Japan as part of the military cooperation between the two countries. 
By deploying these drones, the United States typically aims to showcase its commitment to Japan's defense while concurrently reinforcing the nation's security. 
This strategic move will significantly enhance Japan's maritime surveillance capabilities, particularly in response to the escalating maritime activities conducted by neighboring countries.
The Global Hawk drone has a notable track record of undertaking numerous missions across various conflict zones. 
As recently as earlier this year, it was observed conducting reconnaissance operations over the Black Sea, specifically south of Crimea.
Russian experts have consistently alleged that the US and its allied countries frequently employ reconnaissance drones to gather targeting data for Ukrainian UAV (Unmanned Aerial Vehicle) strikes against the Russian forces. 
RQ-4 Global Hawks UAV
The Global Hawk is a technologically advanced aerial reconnaissance system that operates at high altitudes and for extended durations, controlled remotely without an onboard crew and devoid of weapons. 
This drone is equipped with a comprehensive suite of integrated sensors and cameras, enabling it to capture high-resolution imagery of vast geographical areas persistently, regardless of weather conditions, throughout day and night.
The platform also serves as a valuable complement to manned and space reconnaissance systems by offering continuous and nearly real-time coverage through its utilization of imagery intelligence (IMINT) and signals intelligence (SIGINT) sensors. 
As per Northrop Grumman, the manufacturer of the Global Hawk, this advanced aircraft operates at an altitude of 60,000 feet, granting it a line of sight to targets situated over 340 miles away. 
The precise range of its cameras and sensors remains classified information. However, a Global Hawk flying near the Korean Demilitarized Zone would possess the capability to observe well beyond the Yalu River, which serves as the border between North Korea and China. 
In addition to its military applications, the service said the Global Hawk plays a vital role in supporting humanitarian assistance and disaster relief operations. 
Notably, the drone proved instrumental during Operation Tomodachi, a humanitarian mission launched in response to the catastrophic 9.0-magnitude earthquake and ensuing tsunami that hit the northeastern Honshu coast of Japan on March 11, 2011, resulting in the Fukushima Dai-ichi Nuclear Power Plant incident. 
At the time, the Department of Defense mobilized around 24,000 service members to aid Japan in disaster relief efforts, and the Global Hawk provided crucial support by gathering essential information and imagery to facilitate the response and recovery operations. 
Therefore, its contributions during such humanitarian missions demonstrate its versatility and effectiveness in various critical situations beyond military operations.