For more than two years now, Wuhan in central China has been in the news for all the wrong reasons. The capital city of Hubei province, suspected to be the origin of the Covid-19 virus, is poised to get a new lease of life.  
Wuhan has pledged to build a 100 billion yuan (US$15.7 billion) space industry by 2025 and become China's "valley of satellites", state media CGTN reported.
According to a notice issued by the city government last week, Wuhan is granting companies up to 50 million yuan in financial incentives for projects linked to the manufacturing of satellites, rockets, and spacecraft.
The Right Stuff! China's central city of Wuhan has vowed to develop a 100-billion yuan ($15.7 billion) space industry by 2025 and become the country's "valley of satellites," signaling a deepening push by China to become a major #space power by 2030. To the moon and beyond! pic.twitter.com/2BhekfejoU

— Zhang Meifang张美芳 (@CGMeifangZhang) March 20, 2022
The grants are too small in comparison to the ambitious objectives set by other rich coastal towns, but the effort indicates that China is intensifying its efforts to become a significant space power by 2030.
China has a number of space programs scheduled for the entire decade. The most important one is the Chinese space station, Tiangong, set to be operational this year. This will be the only operating space station after the ISS retires in late 2030 or early 2031.
Wuhan was at the center of a controversy after the then-US President Donald Trump floated a theory that the coronavirus jumped from a lab in Wuhan, and called for an independent international investigation. The accusation was categorically denied by China.
Independent studies later concluded that the virus came from a market in Wuhan and was not leaked from a lab. The issue has since sparked tensions between China and the West. So much so that it affected the bilateral tied between China and Australia.
Wuhan assuming a significant position in China's satellite program would allow the communist country to change the narrative.
Valley Of Satellites
China wants massive commercial satellite constellations that may provide services ranging from high-speed internet for aircraft to coal shipment tracking. The country was faced with a huge power crisis last year due to a coal shortage, a reason why tracking shipments via satellite becomes imperative for the administration.
Further, according to an article published by the Observer Research Foundation, China is  the newest player among a lengthy list of American firms and the European Union that have placed communication satellites in low-Earth orbit (LEO).
Companies will be encouraged to adopt locally sourced equipment, software, and services by the Wuhan municipal administration, according to the South China Morning Post.
A company can receive financial incentives of up to 15 million yuan if it uses local items in more than 10% of the production of high-orbiting and low-orbiting satellites, as well as spacecraft. It might receive up to 50 million yuan if local products account for more than 30% of sales.
Higher indigenization in satellite development might also help China's economy which has been weakened by a surge in coronavirus cases this year.
Earlier, Shenzhen, the southern Guangdong province's innovation powerhouse, gave up to 300 million yuan in incentives for projects related to satellite development and related industry uses last year. China is also building its fifth rocket launch station in the eastern port city of Ningbo in Zhejiang province.
China builds nation's first low-Earth orbit broadband communication test constellation as satellites developed by start-up #GalaxySpace sent into space by Long March-2C carrier rocket on Saturday. https://t.co/QYI1FKnJ6K pic.twitter.com/jFo67eYhRc

— Global Times (@globaltimesnews) March 6, 2022
Earlier this month, China's Long March 2C rocket, carrying seven satellites lifted off. Six of them were developed by GalaxySpace, a private Chinese company, with the goal of building an experimental network for LEO broadband connectivity, in direct competition with SpaceX's Starlink, as previously reported by EurAsian Times.
The greater objective for China seems to be the goal of putting together a mega constellation of satellites and becoming a space power to reckon with, while simultaneously fueling its domestic manufacturing.
Mega Constellation
China intends to launch a 'mega constellation' of up to 13,000 satellites into space, which will encircle the Earth in low orbit. A mega constellation is made up of hundreds to thousands of satellites that work together to cover all areas of the Earth, the majority of which provide internet services from a few hundred miles above the planet's surface.
In April 2020, China's National Development and Reform Commission (NDRC) added "satellite internet" to a list of "new infrastructures," spurring local and provincial policies aimed at fostering and supporting satellite and space sector clusters in cities, including Shanghai, Beijing, Wuhan, Guangzhou, Beijing, Shenzhen, Chengdu, Xi'an, Changsha, and Wenchang, as well as the Yangtze Delta region.
The recently authorized 14th Five-Year Plan for 2021-2026 calls for an integrated network of communications, Earth observation, and navigation satellites, as well as "long-range targets through 2035".
China will continue to advance its space programme with a series of launch missions in 2021 and promote the development of the commercial space industry during the 14th Five-Year Plan period.https://t.co/xqjHttlhLv pic.twitter.com/iEJRZBIQVi

— SABC News (@SABCNews) February 27, 2021
The country's principal space contractor, China Aerospace Science and Technology Corporation (CASC) and the China Aerospace Science and Industry Corporation (CASIC) have the capability to construct LEO communications satellites.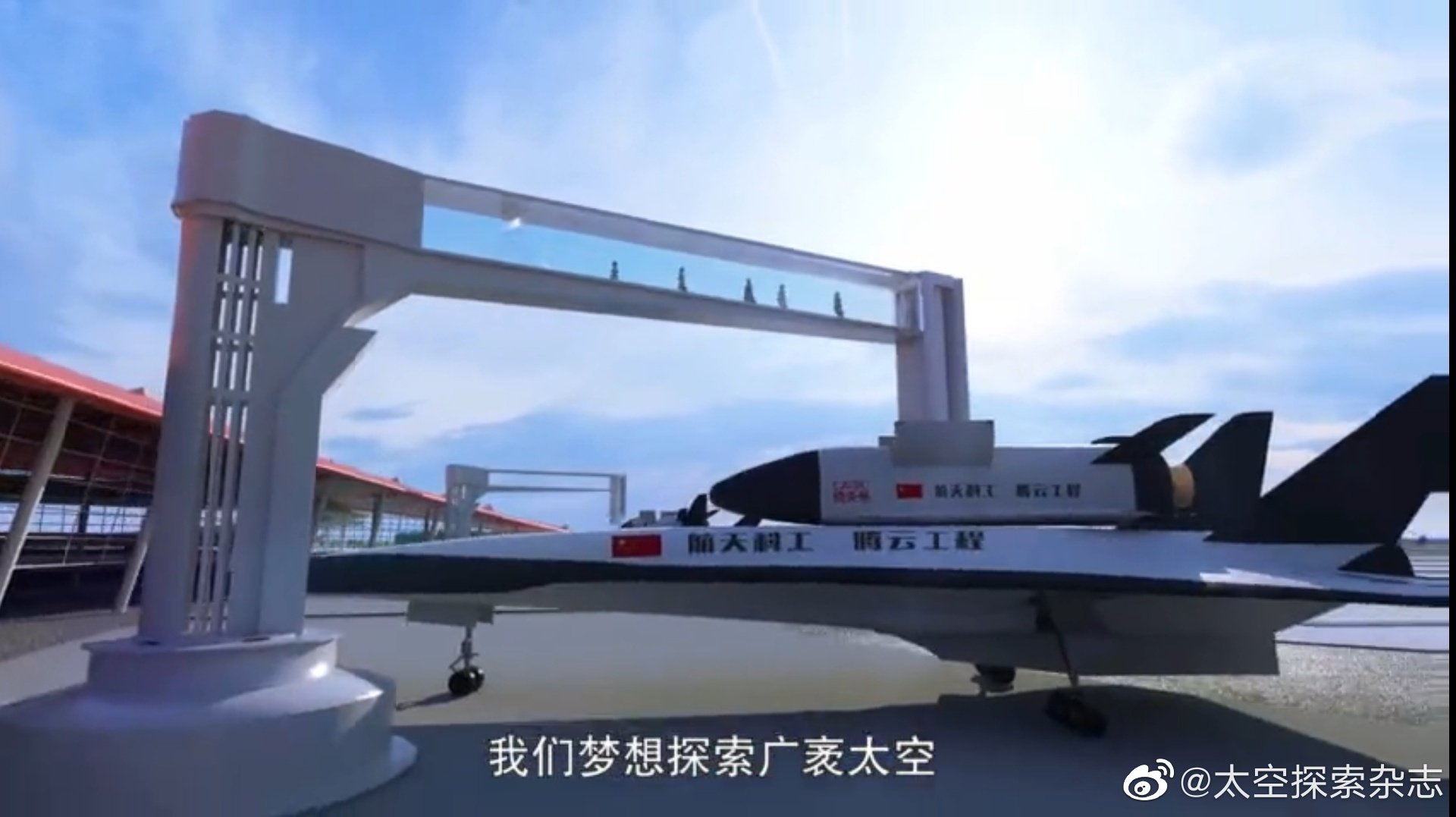 In May 2021, the State Administration of Science, Technology and Industry for National Defense (SASTIND), which controls certain aspects of the country's space activities, issued a notification to foster an orderly development of small satellites by private enterprises.
The notification talked about frequency utilization, production, on-orbit safety, launch applications, and collision avoidance capabilities among others.
A Chinese satellite constellation is a high-level project that might offer internet and telecommunication services all over the world, not just in China, and compete with Western corporations.