French Dassault Aviation and German and Spanish subsidiaries of Airbus have reached an agreement to move to a new stage in developing the European Future Combat Air System (FCAS) fighter jet after a year of negotiations, Dassault Aviation CEO Eric Trappier said.
Rafale Jets For Indian Navy! Why France Should Be Confident Of Winning Another Fighter Deal From Modi Govt.
Accord entre #DassaultAviation et @Airbus sur l'avion de combat du futur https://t.co/8b6o121Apy
Dassault Aviation and #Airbus reach agreement on future combat aircraft https://t.co/ArJ7LmyhPo#NGF #FCAS #SCAF pic.twitter.com/URoCLg8jZD

— Dassault Aviation (@Dassault_OnAir) December 1, 2022
"Today it was done, we reached an agreement with Airbus. All the points of contention have been settled," Trappier said in an interview with le Figaro newspaper.
The agreement now has to be formally signed in the coming days, Trappier said, adding that the parties will move on to developing a demonstration model, which should see the light in 2029.
French Armed Forces Minister Sebastien Lecornu welcomed the agreement between Dassault Aviation and Airbus, calling it a concrete step in defense cooperation in the European Union.
"I am pleased with the agreement between the companies to move to a new stage of the FCAS project. This project reflects concrete steps in cooperation that we are pursuing in the EU in the sphere of defense and armaments and in which France plays a central role," Lecornu said on Twitter.
A joint project between France, Germany, and Spain to develop a new FCAS fighter jet was launched in 2017. The project aims to replace the French Rafale jet, owned by Dassault Aviation, and the Eurofighter jet developed by a consortium of Alenia Aeronautica and BAE Systems.
FCAS is Europe's largest weapons project, costing an estimated $105 billion.
CEO of Airbus Defense and Space, Mike Schoellhorn, had indicated the next stage of FCAS was on a more secure footing while speaking in Berlin on November 14. Schoellhorn said, "France and Germany are each convinced of the importance of FCAS. There is no alternative; it must work."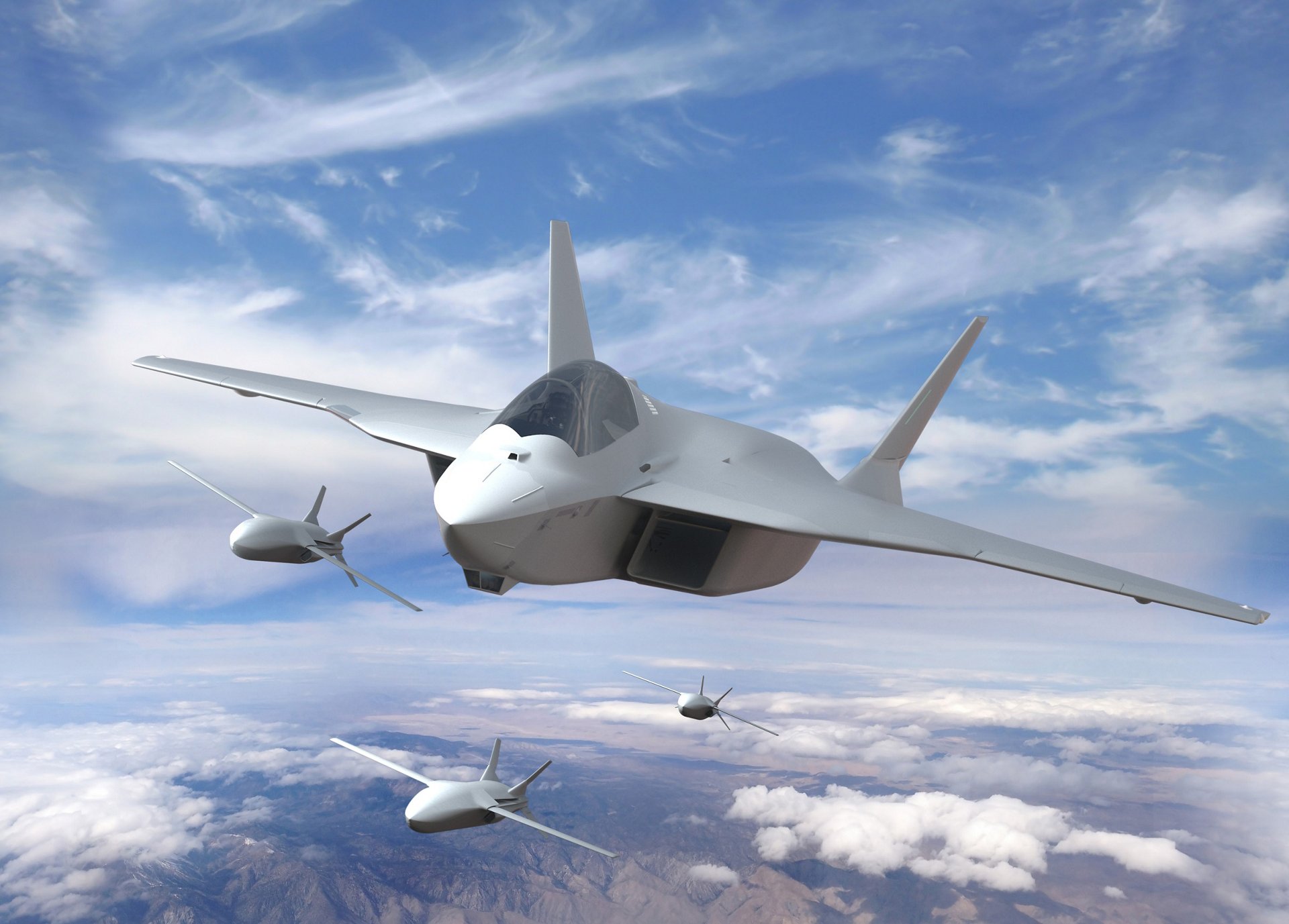 Additionally, on November 16, a new modular design for an armed "heavy loyal wingman" that will be used as part of the larger FCAS was showcased by Airbus at the International Fighter Conference 2022 (IFC 2022). The loyal wingman concept has been adopted by NGAD, Tempest, as air combat moves to manned-unmanned teaming.
The next phase of the FCAS Program is known as "Phase 1b." A budget of about €3.8 billion has been sanctioned for this phase. However, negotiations between the two defense giants came to a standstill over the jet's specifications and how the firms would share intellectual property, split the labor, etc.
FCAS Fighter Jet Program
France and Germany shared the idea of a Future Combat Air System (FCAS) in 2017. In February 2020, an accord worth €150 million was made to fund the system's early development work. Spain joined the program in December 2020.
FCAS was visualized as a next-gen fighter jet with cutting-edge communication technology that can flawlessly coordinate with drones.
The aircraft is scheduled to be ready for service between 2040 and 2045. The FCAS aims to replace the French Rafale multirole fighters, German Eurofighter Typhoons conducting air-to-air missions, and Spanish Typhoons doubling up as ground-attack aircraft.
Military and political leaders expressed concerns soon with the project's conception that it may never take off due to disputes between Airbus, the project's representative of Germany, and rival Dassault.
There were conflicts over who would be in charge of critical aspects of the program and how to share technology. EurAsian Times published a detailed report on the difference between the key partners on FCAS that can be read here.
It is worth highlighting that while the NATO ally US manufactured two fifth-generation fighter jets (the F-22 Raptor and the F-35 Lightning II), Europe could not go beyond its 4+ gen aircraft, such as Eurofighter Typhoons and Rafales.
Moreover, the UK, Italy, and Japan all operate American F-35 fighters, while Germany will soon receive its fleet of F-35A. This puts France and Dassault Aviation in a dilemma. Consequentially, it became a friction point between France and Germany after Berlin announced its plan to purchase the F-35, and Paris thought this would cool down efforts to work on the FCAS.
At a press conference held in Paris earlier this year, Dassault Chief Executive Officer Eric Trappier stated that discussions between the French company and Airbus' German and Spanish subsidiaries were halted and that a deal to move to the next phase has not yet been inked.
The Germans "have to trust this new team, including the leader of the team, which is Dassault. If this isn't the case, it's better not to go," he said.
He added that he wouldn't accept any co-leadership organization. "I won't do it. We're hitting up against that," Trappier said. There were concerns that France would permanently give up on FCAS and pursue its next-generation fighter just like it manufactured Rafale.
The domestic arms industry of Germany is currently annoyed due to Berlin's decision to purchase F-35 fighter jets off-the-shelf without involving local contractors in maintenance.
The kick-start of FCAS will undoubtedly stir up the German arms industry. In contrast, The capability mismatch with countries like China and Russia that operate fifth-generation fighter jets is an incentive for France to get on the FCAS project seriously.
Due to the delays, it is improbable that a jet will be delivered before 2040. CEO of Dassault Eric Trappier has cautioned that 2050 will be a more practical deadline.
Contact the author at sakshi.tiwari9555 (at) gmail.com