Once competing against India's LCA Tejas for the Malaysian Light Fighter Aircraft contract, Turkey's Hürjet Light Attack Aircraft successfully passed its maiden flight test as the country seeks to advance and expand its indigenous aerospace industry.
Turkish President Recep Tayyip Erdogan took to Twitter on April 25 to break the news of Hürjet's maiden flight. Erdogan tweeted: "HÜRJET, our first domestic and national manned supersonic jet aircraft, successfully performed its first flight. Celebrate the Turkish Century!"
Although the announcement was made on April 25, the first flight actually occurred on April 23 from the main Turkish Aerospace Industries (TAI) site. During its first flight, an F-16 fighter jet was also seen flying alongside an unpainted Hürjet in official and unofficial videos surfacing on social media.
According to reports, the prototype flew for 26 minutes, reaching a height of 14,000 feet while traveling at a speed of 250 knots or about 460 kilometers per hour. The maiden flight comes months after the aircraft was seen leaving the hangar in December last year.
The development is significant as the manufacturer of the Hürjet aircraft, the Turkish Aerospace Industries (TAI), commemorating its 50th anniversary this year, has never before piloted a jet aircraft of its own design.
WATCH- HÜRJET Successfully Made Its First Flight!!

Turkey's Indigenous, Supersonic, Light-combat and Advanced Training Aircraft successfully completed its maiden flight on Tuesday. #TAI #Turkiye #HÜRJET #aircraft #aviation pic.twitter.com/VmerLsR1gi

— EurAsian Times (@THEEURASIATIMES) April 26, 2023
The aircraft is the result of an advanced jet trainer and light attack aircraft project launched in 2017 by Turkish Aerospace Industries (TAI). Moreover, it is a giant leap forward for Turkey, which is working relentlessly to advance its aerospace technology.
While the Hürjet project has been around for several years, the aircraft started making headlines when the Turkish defense firm submitted a proposal on a light combat aircraft (LCA) tender for the Royal Malaysian Air Force (RMAF).
By entering the contest, Hürjet became a direct rival of India's Tejas jet in Malaysia's Light Combat Aircraft/Fighter Lead-In-Trainer tender. Both fighters were projected to be strong contenders for the tender at the time.
In fact, at one point, experts noted that the LCA Tejas had the edge over the Turkish jet because Tejas was already in the production phase and serving with the Indian Air Force (IAF), in contrast to the Turkish Hürjet which was yet to leave the hangar and have its engines installed.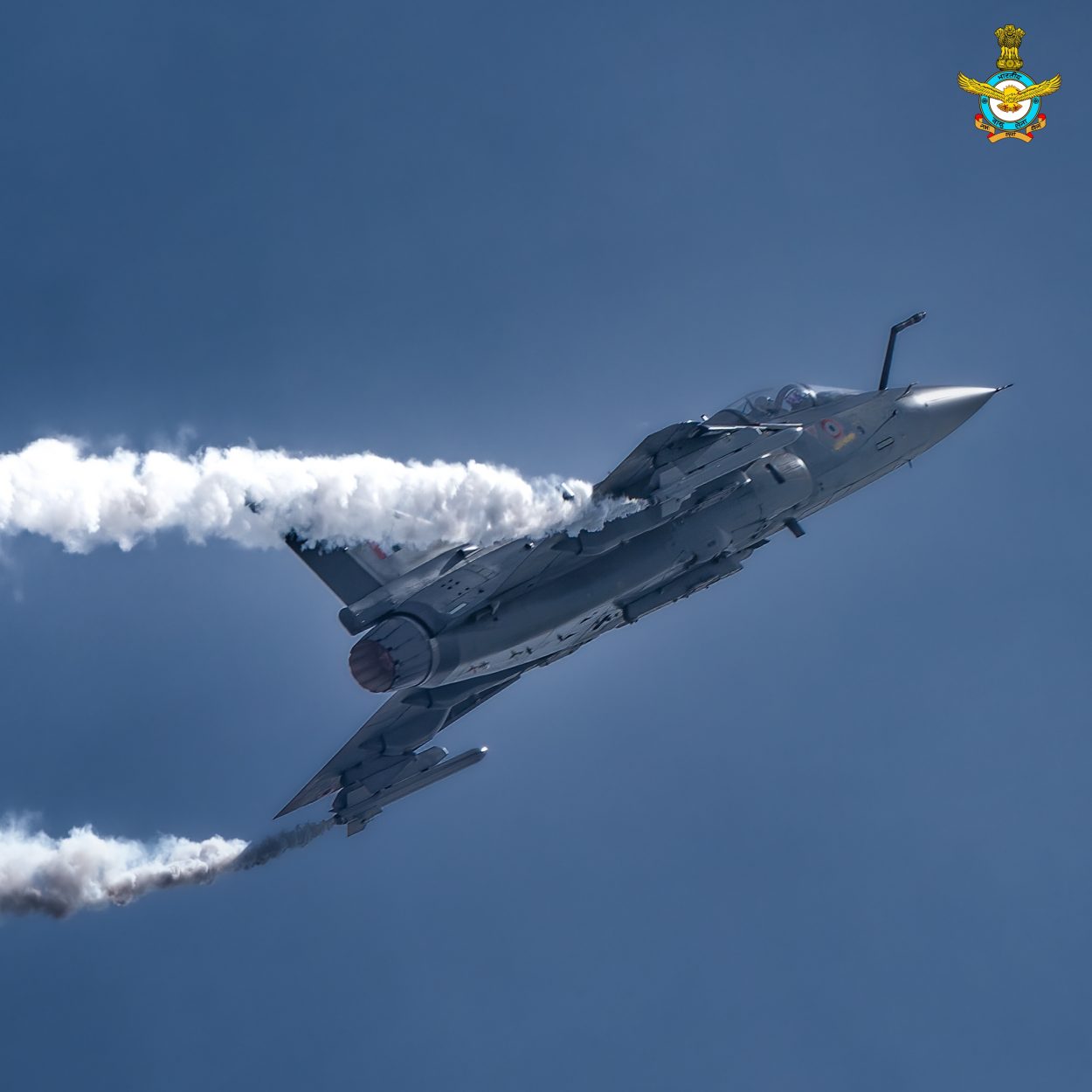 To woo Malaysia, the TAI also displayed its Hürjet aircraft at the 17th Defense Service Asia Exhibition and Conference in the Malaysian city of Kuala Lumpur. However, as luck would have it, neither of the two competitors was selected by Malaysia, which eventually chose the South Korean FA-50 Light attack aircraft in February 2023.
Due to their capabilities, the Turkish Hürjet and the Indian LCA Tejas are believed to be each other's rivals. However, neither of them has bagged an export contract yet. Now that the Hürjet has finally taken off, the TAI has plans to produce two aircraft per month starting in 2026.
What Do We Know About The Hürjet?
The Hürjet, like other supersonic trainers, can also be used as a light combat aircraft. It has a top speed of Mach 1.2 and a ceiling of 45,000 feet. It is a single-engine, tandem-seat trainer aircraft with cutting-edge avionics and exceptional performance.
The aircraft has a wingspan of around 36 feet, measures about 43 feet long, and has a payload capacity of about 6,000 pounds. The Hürjet's cutting-edge avionics suite and cockpit, which includes a wide-area display (WAD), will be a crucial component of advanced training in addition to its high level of performance.
The Hürjet will replace Turkey's outdated Northrop F-5 fighters and T-38 Talon trainers in service. An F-5 crashed on December 6, 2022, after one of the aircraft's engines lost power due to a bird hit.
The aircraft is designed to carry out a crucial aspect of modern pilot training. There are indications that the Hürjet will also be used to train pilots for Turkey's upcoming TF-X fighter jet.
The combat variant's mission capabilities and substantial payload make it a battlefield force multiplier. Moreover, it will eventually be equipped with radar and mission systems, allowing it to conduct combat missions. There are a host of missiles produced domestically, including air-to-air and precision-guided missiles that the combat variant of the aircraft can be integrated with.
Although the Hürjet's primary purpose is to train upcoming Turkish supersonic jet pilots, it also boasts high performance and cutting-edge avionics that make it suitable for combat missions. The aircraft is designed to be a fifth-generation training aircraft.
However, it has been suggested on multiple occasions that the Hürjet may operate from the Turkish Navy's cutting-edge TCG Anadolu. This hybrid drone carrier/assault ship was commissioned recently.
The Turkish Air Force comprises of aging F-16 fighter jets that urgently need modernization. After Turkey was expelled from the F-35 Lightning II fighter jet program, the country's air fleet was left wanting.
Since the TF-X is still years away from induction into service, there are speculations that the Turkish Air Force could use Hürjet as a Light combat fighter to bolster its combat capability in the interim.