Latest US reports suggest the likelihood of a big political storm over the Department of State deliberately underplaying the so-called "Havana Syndrome" that is plaguing American officials as targets of some kind of directed energy weapon (DEW) used by the adversaries, possibly China and Russia.
---
One of those victims is the current State Department official Mark Lenzi, who sustained traumatic brain injuries while on assignment in Guangzhou, China, in late 2017, when he was working as a security engineering officer in the Bureau of Diplomatic Security.
He is now alleging that the State Department is covering up the source of his and other diplomats' ailments and withholding information from US Congress.
In fact, a 2020-study on Havana syndrome by the US National Academies of Sciences, Engineering and Medicine has concluded that more than 130 victims experienced some real physical phenomena and that the cause was most likely some form of electromagnetic radiation.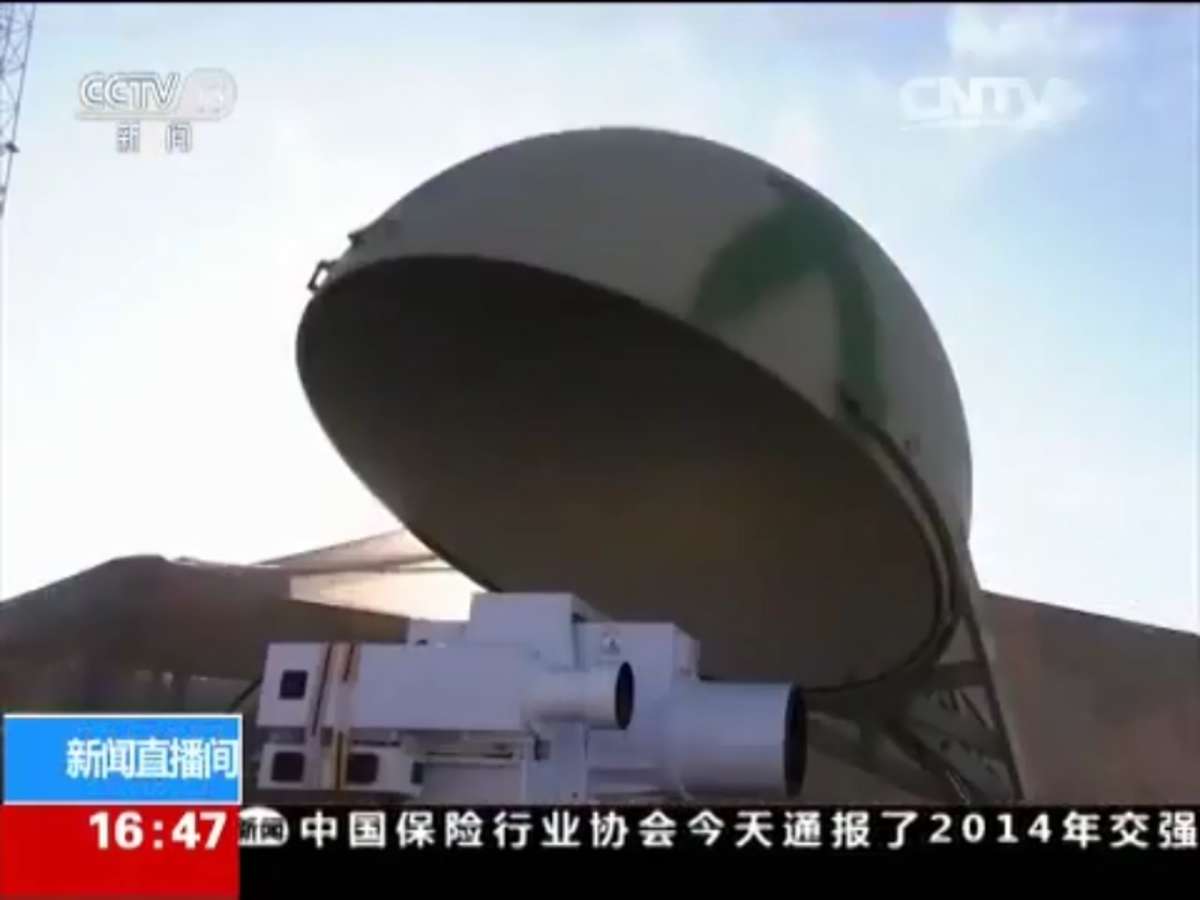 These incidents began in 2016 with reports of multiple personnel at the US embassy in Havana, Cuba, experiencing alarming and unexplained symptoms. The symptoms included a feeling of pressure on the face, loud noises, severe headaches, nausea, and confusion. In some cases, the victims seem to have been left with permanent health effects.
The latest episodes of the Havana syndrome seem to have afflicted  US and Canadian diplomats and spies working in many foreign countries. They include two diplomats in Hanoi, Vietnam—which disrupted Vice President Kamala Harris's foreign travel schedule—in August, several dozen reports at the US Embassy in Vienna earlier this year, and a pair of incidents at the White House last November.
However, there are competing theories about the origin of the syndrome. One school of thought says that the US is exaggerating what are "essentially symptoms to psychological effects or a range of ordinary ailments and pre-existing conditions" of its officials. But the other school is certain that these are nothing but a form of weapon deployed by nefarious actors. Both these theories, however, have never been conclusively proven.
The mystery of the Havana Syndrome: https://t.co/W71FyzW7jb pic.twitter.com/CruEWuBYU9

— The New Yorker (@NewYorker) November 11, 2018
However, what is certain is that all the leading countries of the world are developing Directed Energy Weapons (DEWs) in some form or the other.
Directed Energy Weapons
In essence, DEWs are weapons that destroy, damage or incapacitate the targets with highly focused energy, including laser, microwaves, or particle beams. They employ a beam of concentrated electromagnetic energy for their functioning. They can be operated at high speeds to allow them to cause disruptive effects to facilities, vehicles, personnel, and equipment in an efficient manner.
The DEWs are extremely precise as they conveniently target fast-moving objects, making them a preferred choice over conventional munitions. They also offer numerous other advantages, such as unlimited magazine, noise-free functioning, and multiple target area coverage, due to which they are extensively installed in aircraft, land vehicles, unmanned vehicles (UMVs), and military ships.
CIA officer reports Havana syndrome symptoms on India trip -reports https://t.co/jqIOoX8Kjh pic.twitter.com/FgoKoqNM7z

— Reuters (@Reuters) September 21, 2021
These weapons are extremely handy in operations against terrorists and violent extremists who in populated areas try to conceal intent, often seeking opportunities to create collateral damage (CD) and civilian casualties (CIVCAS). They know it pretty well that the global media will highlight the CD /CIVCAS and in most cases make them martyrs.
On the other hand, fearing such adverse publicity as well as the concerns for the lives of civilians, the security forces hesitate to take prompt actions, and this extra time helps the terrorists to escape.
Why DEWs Are In Great Demand?
And it is precisely here that the DEWs are of great help in minimizing the probability of producing fatalities, significant or permanent injuries, or undesired damage to material or infrastructure. Some of them are developed in such a way to be nonlethal dispersal and denial devices that are silent and invisible to the human eye.
At short wavelengths, a few hundred billionths of a meter, ultraviolet rays from the Sun can burn the skin's surface if someone is exposed for too long. This effect can be created by a DEW.
DEWs can also be non-attributable, nonlethal millimeter and microwave devices to disorient personnel and disable, neutralize, and incapacitate enemy electronic targets such as threat vehicles, vessels, and aircraft.
At longer wavelengths, electromagnetic radiation can interact with electronic systems and can be used to disable computers and control systems. Here, the electromagnetic waves, while interacting with matter, generate electrical currents and fields that interfere with the electrical systems.
Laser & Counter-Drone Systems
Militaries in many countries are developing these technologies (High-Energy Laser Weapon System or HELWS) to defend against drone (UAV) attacks. Laser weapons, engaging at the speed of light, can hit the target in milliseconds. This makes them particularly suitable for engaging fast-moving targets.  It is said that Turkey had used such a weapon, called ALKA, to destroy a Libyan UAV in 2019.
Then there are Microwave DEWs to disrupt electronic components and produce graduated effects, depending upon the amount of energy that is directed. Unlike lasers, microwave frequencies are insensitive to weather and can penetrate clouds, rain, and dust. Current technological developments are in the areas of Information warfare (IW)- to transmit inimical messages/ signals, suppression of enemy Air Defence (SEAD), and aircraft self-protection.
Besides, there are 'lethal DEWs', including high-energy lasers (HEL). These are "technologies that relate to the production of a beam of concentrated electromagnetic energy or atomic or subatomic particles".  These technologies are developed into weapons or systems "that use directed energy to incapacitate, damage, or destroy enemy equipment, facilities, and/or personnel".
Research is also on to counter ballistic missiles, hypersonic cruise missiles, and hypersonic glide vehicles through the DEWs. But they are in the nascent stage of development and not used by any military, available information suggests.
It may be noted that the global market of the DEWs has been increasing steadily, thanks to the increasing incidences of geographical conflicts and terror attacks across the world.  There have been rising defense budgets for DEWs.
? WARNING!?

"Directed Energy Weapon" Being Fired into #Sakurajima #Volcano – #Japan!

Tonight, someone is firing what appears to be a #DirectedEnergyWeapon into the mouth of the volcano, apparently causing it to erupt harder! ?️ pic.twitter.com/fkzh1gREVg

— The Chosen One (@XRPisOurFuture) June 3, 2021
According to market research IMARC Group's latest report, titled 'Directed Energy Weapons Market: Global Industry Trends, Share, Size, Growth, Opportunity and Forecast 2021-2026', the global directed energy weapons market reached a value of $17.4 Billion in 2020. Looking forward, IMARC Group expects the market to grow at a CAGR of 21.3% during 2021-2026.
Another analysis by 'Emergen Research' says that the global DEWs are forecast to be worth $93.20 billion by 2027. It says that DEWs are to be developed "to destroy or damage the rockets, drones, mortar-launched explosives and any other aerial threats, higher investment in the military bodies & defense intelligence sectors, and technological development in the laser-based target focused weapons".
What About India?
The Defence Research and Development Organisation (DRDO) is said to be in the process of developing DEWS, comprising of high energy lasers and high power microwaves.
The DEWS to be built by DRDO will comprise various variants consuming up to 100-kilowatt power. The most promising DEW to be built is the one comprising of a secretive 'Kali' particle-beam for incoming missiles and aircraft.
It is supposed to "quickly emit powerful pulses of Relativistic Electrons Beams (REB)" that can damage electronic systems on-board. KALI has been developed by the DRDO and the Bhabha Atomic Research Centre (BARC).
DRDO has so far developed two anti-drone DEW systems, which will now be produced in bulk in collaboration with the private industry. While one is trailer-mounted DEW, with a 10-kw laser to engage aerial targets at a 2-km range, the other is a compact tripod-mounted one with a 2-kw laser for a 1-km range.
Ongoing DRDO projects 
DRDO's "Counter IED 1 KW LASER" – enables remote disposal of unexploded bombs, mines and IEDs. The system's effective range is 30-250 m.
DRDO's Laser Science and Technology Centre (LASTEC) is working on "Project Aditya" under which it is developing gas dynamic high power 100 kw LaWS (Laser weapons).
"Directionally Unrestricted Ray-Gun Array (DURGA II)', will see the Indian Army receive a 100-kilowatt, lightweight LaWS. The program is slated to be integrated with land, sea and air-based platforms and is currently in the concept stage.
In addition, DRDO is also reportedly working on IR dazzlers to take on enemy aircraft and helicopters at 10 km and 25-kw LaWs to destroy missiles during their terminal phase at ranges of 5 to 7 km.
It has been reported that the Indian defense establishment has prepared a technological roadmap for the next decade. According to this, the Indian Air Force (IAF) needs at least 20 'tactical high-energy laser systems' that can destroy 'small aerial targets', electronic warfare and radars systems at a range of 6-8 km in Phase-I. In Phase-II, the laser systems should have a range of over 20 km to take on 'soft skinned' vehicles and troops from the ground and aerial platforms.
The Indian Army has also identified DEWs as one of the focus areas, with Army Chief, General M M Naravane, stressing the need to invest heavily in such futuristic tools.
However, India's DEW technological capabilities are still said to be in the nascent stage, compared to the more powerful systems of countries like the US, Russia, and China. But, efforts are on to catch up.
Author and veteran journalist Prakash Nanda has been commenting on politics, foreign policy on strategic affairs for nearly three decades. A former National Fellow of the Indian Council for Historical Research and recipient of the Seoul Peace Prize Scholarship, he is also a Distinguished Fellow at the Institute of Peace and Conflict Studies. CONTACT: prakash.nanda@hotmail.com