Biden administration's top spokesperson has stated that they expect US-manufactured F-16 fighter jets to reach Ukraine by year-end, indicating a heightened urgency to deliver the aircraft.
Since Russia invaded Ukraine, the Ukrainian government has persistently sought modern fighter jets to strengthen its defense against the encroaching Russian forces.
Kyiv's ground forces face difficulties advancing in their counteroffensive due to Russia's air superiority, which holds them back and hinders their progress. 
Until now, the US hesitated in granting approval for transferring these modern fighter jets to Ukraine. 
However, in the past few days, there have been indications that the country has hastened the process of providing F-16s to Ukraine, responding to Kyiv's request for additional military assistance.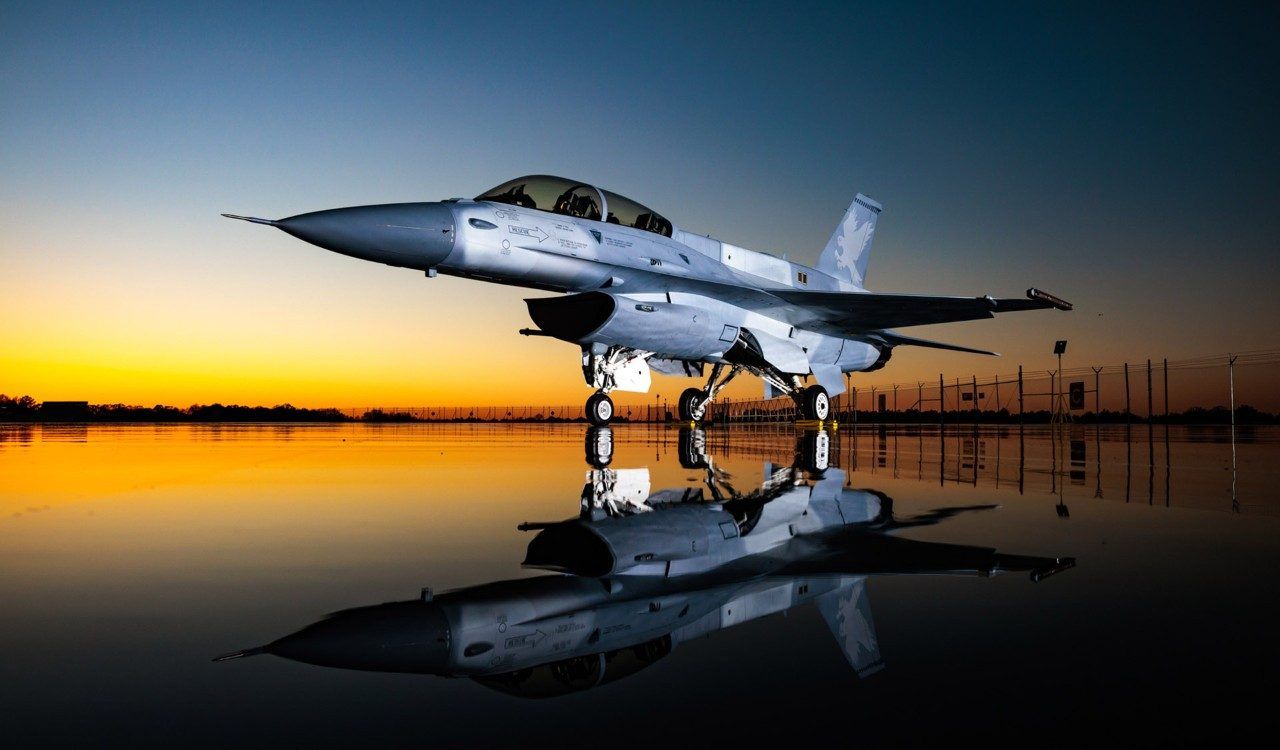 National security adviser Jake Sullivan announced on July 21 that the US is "moving rapidly" to deliver F-16s to Ukraine, stating during the Aspen Security Forum that they "are going to push as fast as possible." 
Similarly, John Kirby, the National Security Council spokesman, informed Fox News on July 20 that the F-16s are expected to arrive in Ukraine around the end of the year, but he stressed that the administration does not believe the F-16s alone will be sufficient to shift the situation decisively.
In May, President Joe Biden extended US backing to an international initiative focused on training Ukrainian pilots to operate F-16s; however, the formal approval for the training program, mandated by export restrictions, is still pending as of the current status.
Ukrainian Defense Minister Oleksii Reznikov revealed in a recent Tweet that Ukraine and 11 other nations had finalized a comprehensive strategy to provide training for pilots, maintainers, and support personnel to operate F-16s effectively.
The coalition of 11 nations, spearheaded by Denmark and the Netherlands, has initiated measures to materialize the training program. European officials recently stated their aim to commence the training in Denmark in August and establish a training center in Romania.
Additionally, the UK is preparing to provide English language instruction for Ukrainian pilots in the near future. 
These collaborative efforts aim to equip Ukraine with the necessary skills and support to operate US-manufactured F-16s effectively and boost its defense capabilities amid the ongoing conflict with Russia.
F-16s Delivery To Ukraine Remains Uncertain
The US-manufactured F-16 comes equipped with a range of advanced capabilities and is compatible with most NATO weapons supplied to Ukraine. 
Despite being originally produced in the 1980s, the F-16 aircraft has not remained stagnant; rather, it has seen numerous upgrades and advancements that have propelled its performance and versatility to extraordinary heights, surpassing any jets currently in Ukraine's fleet. 
These continuous improvements have transformed the F-16 into a highly advanced and capable machine, solidifying its position as a formidable asset and a potent force on the modern battlefield. 
The US defense company Lockheed Martin is the aircraft manufacturer, and according to reports from the Ukrainian press, the company plans to supervise pilot training for the Ukrainian Air Force through a subcontractor named Draken International.
Despite the training efforts, countries have shown reluctance in committing to deploying their F-16s to the battlefield once the training is completed. 
For instance, Norway declared its backing for training initiatives to enable Ukrainian pilots to operate F-16 fighter jets. Yet, they have not made any official announcement about the possibility of providing Ukraine with any of their own F-16 jets. 
The EurAsian Times previously reported that none of the European NATO allies had stepped forward to deliver F-16 Fighting Falcons to Ukraine.
The UK, which doesn't operate F-16s, is a vocal proponent of arming Ukraine with these jets, but all European countries are waiting for the US to take the lead on the matter. 
The recent statements from US officials did not specify which countries would send their F-16s to Ukraine, leaving the matter of providing these fighter jets uncertain and without precise details. 
Furthermore, Kirby's timeline indicates a faster delivery pace than Ukrainian officials had anticipated.
On July 12, Dmytro Kuleba, the Minister of Foreign Affairs of Ukraine, expressed his belief that Ukraine could receive its first F-16 fighter jets by the end of March 2024.