By Ritu Sharma
US President Joe Biden's green signal to allow allies to transfer F-16 fighter jets to Ukraine was met with euphoria among Ukrainian forces and the European countries seeking to thwart the Russian aggression.
However, it will be a long while before Ukraine lays its hands on the multi-role fighter jets as none of the US NATO allies in Europe has come forward to deliver the Fighting Falcons to the war-ravaged country.
The Fighting Falcon saw its first flight in 1979 and was on the last leg of its service when the clamor for the fighter jet to turn the tide in the Russian-Ukraine war gave it a new lease of life. For a long time, Ukraine has been pressing its allies to supply the F-16s.
President Biden announced his support for Ukraine's demands and said that his country would not stand in the way of its allies seeking to transfer fighter jets to Ukraine.
The UK, which doesn't operate F-16s, has aggressively canvassed to arm Ukraine with F-16s. The European countries, however, are waiting for the US to take the lead on the matter.
The US has provided US$43 billion worth of military aid to Ukraine since the start of the war. The F-16s could further escalate the costs. Hence, even the US President, looking at elections next year, has only approved the training of the Ukrainian pilots.
The Belgian government has repeatedly asserted that it is ready to provide any support to help Ukraine push back Russia's full-scale invasion. But it has refused to part with its Belgian F-16s. In February, the country announced its most extensive military package at Euro 92 million to Ukraine.
The country's Prime Minister Alexander De Croo told its Parliament: "We need those Belgian F-16s ourselves; they are used to defend NATO in the Baltics, where we do what is called 'air policing,' meaning defending the Baltic states. We need it to protect the airspace in our country. We have always been clear: we need those Belgian F-16s ourselves."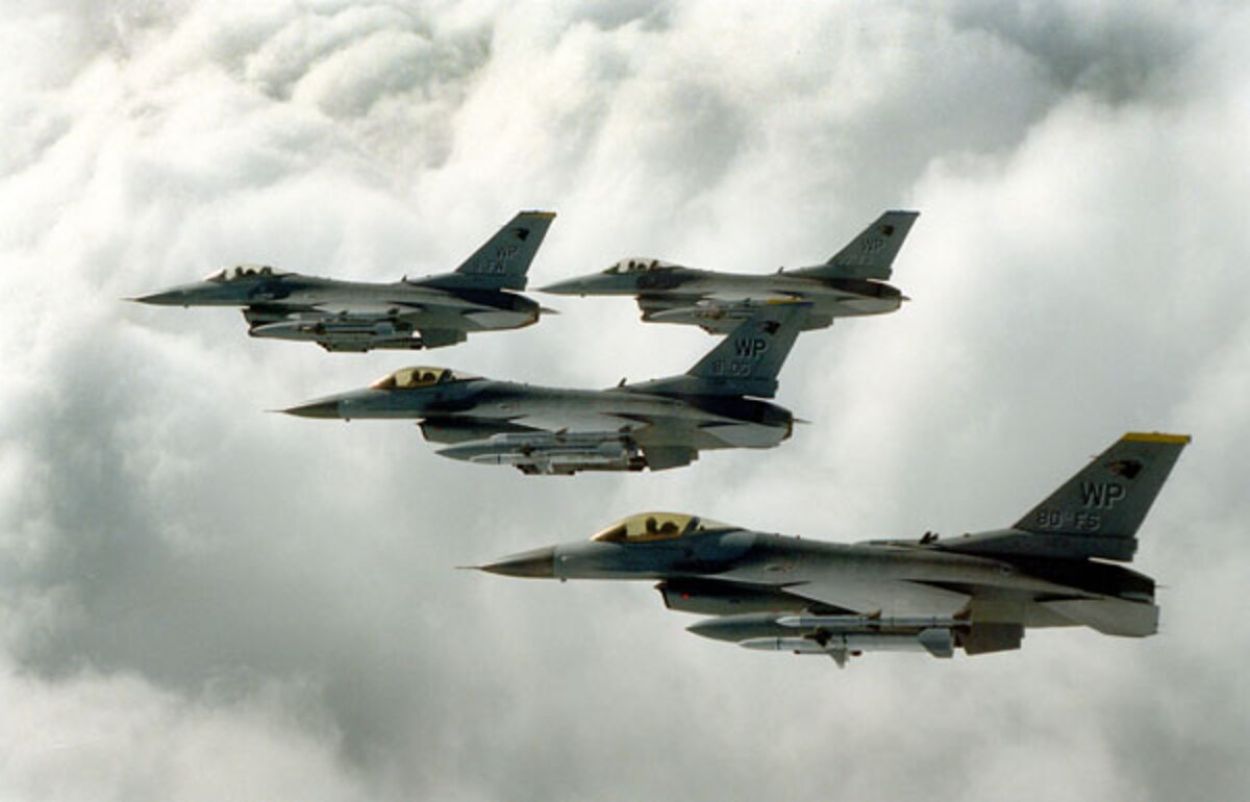 Belgian Defense Minister Ludivine Dedoner reiterated in the country's Parliament that Belgium would train Ukrainian pilots to fly the F-16s. However, the Belgian Air Force still needs the 53 F-16 remaining in its inventory. It once owned 160 of these war machines. The F-35s are slated to replace F-16s but not before 2025.
Belgium is not alone in this affirmation. Even Germany has indicated that it is okay with the training of the pilots but asserts that its role will be limited as it doesn't operate the F-16 fighter jets.
The country, owing to its energy dependence on Moscow, was reluctant to participate in any military aid package. But recently, it announced a Euro 2.7 billion worth of military package for Ukraine.
The Commander of the German Air Force, Ingo Gerhartz, has also stated that Germany might join the "fighter jet coalition for Ukraine" despite not having any F-16s.
"Nations that do not have F-16s can provide more marginal support here, such as infrastructure or training," Gerhartz said in an interview with Der Tagesspiegel. It has indicated that Spangdahlem and Ramstein, the air force bases in Germany where the US has F-16s stationed, can be used for training purposes after a political decision is arrived at.
It is to be noted that Ukraine has more trained pilots than fighter jets. The F-16 is widely used by several European and Middle East countries, apart from the US, which still manufactures the aircraft. The UK, Netherlands, Belgium, and Denmark all had welcomed the US decision to send their existing stocks of F-16s to Ukraine, but none of the countries have come forward to offer the jets.
In addition to Belgium, the Netherlands, Denmark, Greece, Poland, Portugal, and Romania have stocks of F-16s. But the countries are awaiting an initiative from the US. This became abundantly clear at the meeting of the EU's defense ministers in Brussels.
On the margins of the meeting, Polish defense minister Mariusz Blaszczak said: "We are ready. The Polish side is ready to train pilots on F-16 aircraft. Such training has not yet begun." The country's President, Andrzej Duda, has also indicated that it is not ready to give away its modern jets- it has 48 F-16s in its inventory. It has already supplied Soviet-era MiG-29s.
After the meeting on May 23, Josep Borrell, the foreign policy secretary of the European Union, announced to earmark Euro 1 billion for Ukraine. A three-pronged strategy to aid Ukraine by restarting old defense assembly lines or enhancing the capacity of existing defense manufacturers was discussed. And in the third track, joint procurement of munitions by EU member states from the European defense industry was agreed on.
Dutch Prime Minister Mark Rutte said the country was "seriously considering" sending F-16 fighter jets to Ukraine but has not decided yet. The country, however, said it wanted to start training Ukrainian pilots to fly F-16s as soon as possible.
The Netherlands currently has 24 F-16s which are "operationally deployable" and will remain in service till mid-2024, after which they can be made available for sale. And they also have additional 18 F-16s "which are no longer used operationally" and "can also be given a different destination."
Regarding sending fighter jets to Ukraine, France has also been doing lip service. French President Emmanuel Macron had recently said, "There are no taboos" when asked about sending French Fighter Jets to Ukraine, but he quickly added that the debate was only "theoretical" at this point.
Sources close to Macron say the French president is sympathetic to Zelenskyy's demand for fighter jets. But he feels the debate is premature.
Ukrainian pilots would first need to be trained on Western fighter jets. The French president's office also cites linguistic and cultural hurdles that must first be overcome. "Ukrainian pilots were trained on systems that are not French and do not conform to French logic. Few of the pilots speak French, and few of them even speak English."
The Ukrainians will first be familiarized with the French fighter jets. They can start training "immediately," Macron said. Members of the Ukrainian Air Force have been training for months in Lorraine and southwestern France, where they are learning things like what to do if their plane is shot down.
It will be a while when F-16s will be made available to the Ukrainian air force. But it is almost certain that they will not be part of the spring counter-offensive.
Ritu Sharma has been a journalist for over a decade, writing on defense, foreign affairs, and nuclear technology.
She can be reached at ritu.sharma (at) mail.com