Russian developers have introduced a new drone detection system that potential customers are currently testing in their security and military services. The device, known as the SKVP airspace control system, has been developed by the Central Design Bureau of Apparatus Building. 
The development of the system comes immediately after another unsuccessful drone attack near the capital Moscow, the third such in the last three months inside Russian territory.
Ukraine launches such drones on critical targets inside Russian cities amid a war that has gone on for more than a year and might continue for another few. 
According to a report in TASS, the product was tested between 2021 and 2023. It was first introduced in the Army 2022 exhibition, indicating it was developed in response to the ongoing conflict and is considered to have a potential for exports. 
Latest & Previous Drone Strikes Inside Russia
The latest attack involved two drones being brought down near Lukino village just outside Moscow as they approached the warehouses of a local military unit. Associated Press (AP) said the wreckage of a third drone was found about 20 kilometers (12 miles) away, with no damage or casualties reported. 
The Russian Ministry of Defense (RuMoD) said all three drones were brought down using "electronic jamming." Ukraine, which doesn't usually confirm attacks on Russian soil, made no immediate comment.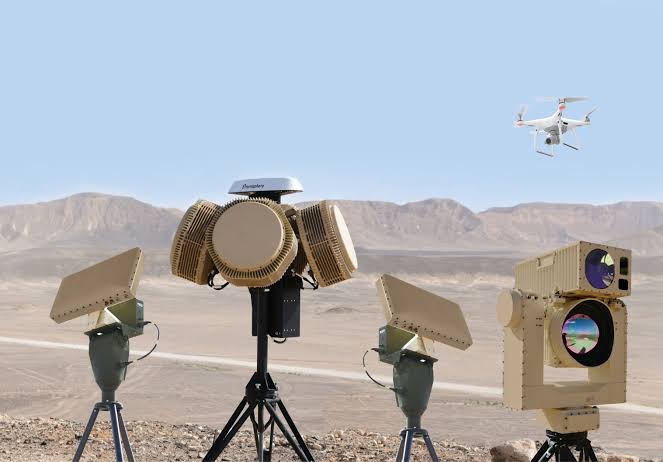 On May 30, Moscow and many surrounding villages and suburbs were attacked by at least eight drones that caused minor damage to several buildings in what Russia called a "terrorist" attack and accused the Ukrainian involvement. 
While Kyiv had denied any role, an advisor to President Zelensky, Mykhailo Podolyak, said Ukraine has "enjoyed watching such events unfold and predicted an increase in such incidents," according to CNN. 
A new Ukrainian kamikaze drone, identified as Beaver, photos of which appeared on Ukrainian media reports earlier this month, is believed to have been used in the strikes. 
Back then, Russia's Ministry of Defense (RuMoD) said all the aircraft were destroyed; three were "suppressed by electronic warfare," causing them to lose control and deviate from their intended targets. The Pantsir-S close-range anti-aircraft platform shot down the other five.
Before that, between April 23 and April 24, four to five UAVs flew into the Belgorod region near Moscow and were either downed with Electronic Warfare (EW) or ran out of fuel. The latter was the case with a UJ-22 drone of Ukrainian origin, which was found lying upside down near Noginsk. 
But the most serious and alarming strike was the drone attack on the Kremlin on May 3, where footage showed two drones flying toward the structure before being shot down. While President Vladimir Putin was reportedly not inside the building at the time, Moscow called it an assassination attempt and blamed Ukraine. 
A New York Times (NYT) report on May 25 quoted US intelligence officials who believed Ukraine's security services were likely behind the attack. It added that the attack demonstrated Ukraine's ability to get close to Moscow evading Russian air defenses, holding more shock value than an actual intent to assassinate Putin. 
Moscow Will Be More Secure
This is where the new radar system comes in handy, as it can detect such UAVs and terminate such attacks. The TASS report added that it could detect flying objects at ranges between 400 meters to 80 kilometers.
Small aircraft can be caught in its radar at a distance of 30 kilometers, and medium-sized drones like the Orlan-10 at 18 kilometers. Lastly, it can pick up small drones when they are 7 kilometers. It is most likely to detect a target when it is flying at a speed of 270 meters a second. 
This can ease the pressure off Russian military radars and EW systems presently guarding Moscow, making more of them available for the front. This would be the opposite of Ukraine's plan behind the strikes on Moscow, which Russian analysts believed was to force Russia to pull its Air Defense (AD) from the frontlines and deploy them in its cities. Such a move would clear the way for Ukrainian drone strikes on Russian positions in Donbas.  
The SKVP can simultaneously track up to 20 aircraft, including small drones, determining their type, flight altitude, and distance to the UAV. This means it is capable of tracking UAV swarms. It consists of radar stations with a fixed-phased antenna array mounted on tripods and mobile vehicles and the roofs of high-rise buildings. 
There can be up to 24 such units in an air defense network, which would be sufficient to secure at least key locations in Moscow. As production scales up, the units could be sent to other Russian cities that host critical oil and gas infrastructure. 
Enhance Air Defense Further
It can be assumed that the SKVP must have been designed to be linked with other systems like the short-range close-in and point defense Pantsir-S gun-missile hybrid anti-aircraft system, which guards Moscow. Following the May 30 attacks, the Russian Ministry of Defense (RuMoD) claimed the Pantsir-S shot down five of the drones. 
It is unclear if frontline units might use the system in the war. But a few formations will undoubtedly employ the drone detecting radar based on their need and to generate more on-ground feedback for the manufacturers.