Turkiye (Turkey) on Sunday accused regional rival Greece of locking its F-16 fighters with the latter's Russian-origin S-300 radars in an incident that took place on August 23. However, Greece denied it was the S-300 and said the tracking was conducted by four of its F-16 aircraft.
Russia Is Removing Its Latest Fighter Jets Inc Su-35s From Crimea After Deadly Attacks, Reveals Secret NATO Report
This was in response to five Turkish F-16s providing an unannounced escort to US B-52 bombers passing through its southwest. The Turkish jet's escort was without a filed flight plan, which prompted the Greeks to scramble their F-16s.
Turkiye, Greece Tussle
From 1997-1998, Greek authorities planned to deploy the Russian-made S-300 system in Cyprus but were later deployed on the Greek island of Crete in 1999, following objections from Turkiye, according to a report on CNN Turk.
The variant is believed to be the S-300PMU1, consisting of four cylindrical launch canisters with a missile each.
Turkiye and Greece are at odds over several issues. These include competing and overlapping claims over parts of the Eastern Mediterranean; their respective continental shelves; maritime boundaries; air space, energy rights; the ethnically split island of Cyprus with both Greek and Turkish Cypriot populations; sovereignty over the islands in the Aegean Sea, and; migrants.
Turkiye has hiked criticism of Greece off late, beginning with stationing troops on islands in the Eastern Aegean, near the Turkish coast.
Turks say they are visible from the shore, which makes the deployment provocative. Turkiye claims Athens is yet to demilitarize these islands under the 1923 Treaty of Lausanne and the 1947 Treaty of Paris, which makes any troops or weapons on the islands illegal.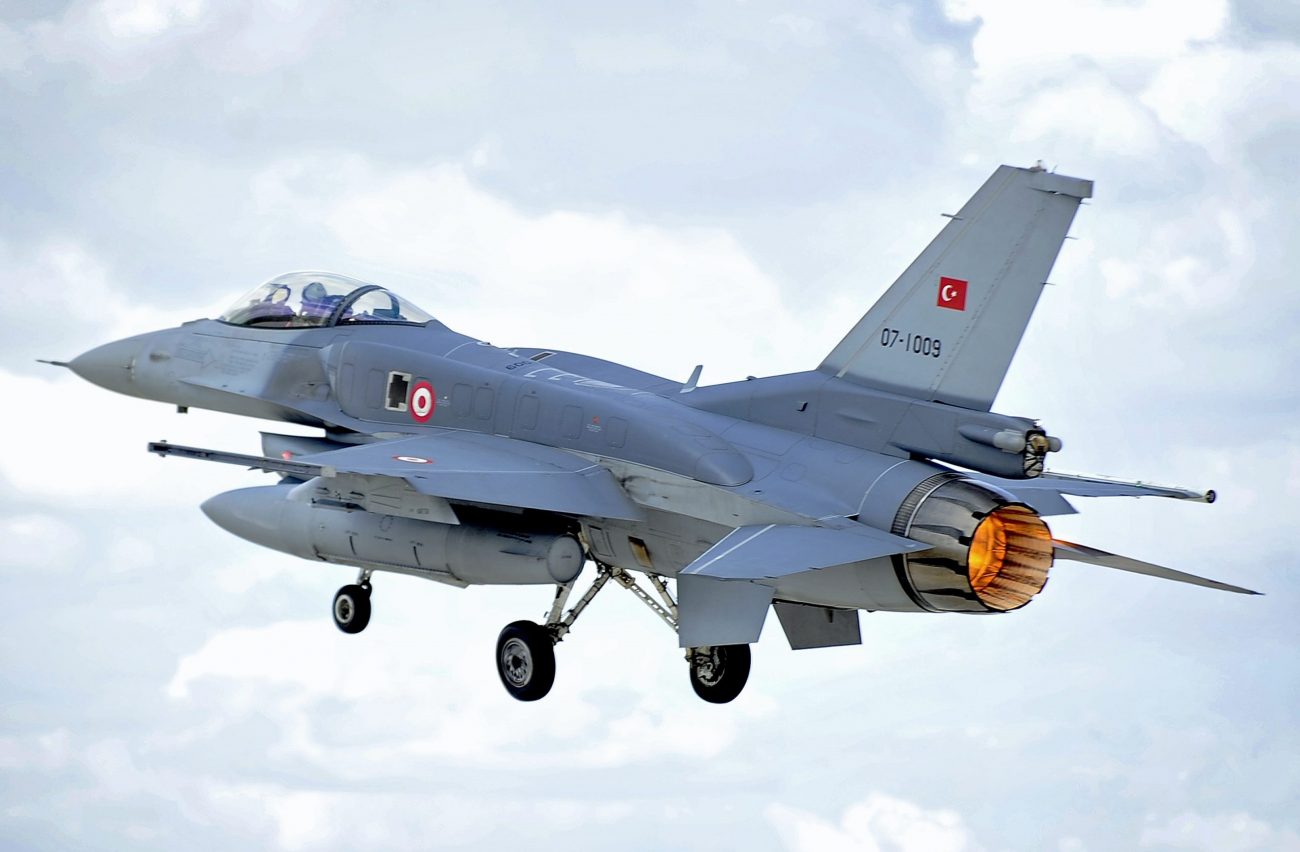 Regarding the latest incident, Turkey claims the hostile "radar lock" came from an S-300 stationed at Crete, which was unbecoming of a North Atlantic Treaty Organization (NATO) "harassing" another NATO nation, according to the military bloc's rules.
The F-16s were at an altitude of 3,000 meters (10,000 feet) to the west of Greece's Rhodes Island when the Russian-made S-300's target-tracking radar locked on to it, an Al Jazeera report said.
Known in Greece as the S-300 PMu1, it is said to have a Tombstone Fire Control Radar (FCR). Twitter handle 'Defencegreece-media (@defencegreece_m)' said it could not have tracked Turkish F-16s 300 kilometers away since it would have presented a tiny Radar Cross Section (RCS). The radar operates in the X-band wavelength.
An #S300 PMU1 with Tombstone FCR cannot technically have locked on TR #F16 s over Marmaris, 300 km away since their RCS is a few m2 pic.twitter.com/omrIU988F3

— Defencegreece-Media (@defencegreece_m) August 28, 2022
Greek military sources later dismissed the report saying that "interceptions are carried out by (their) military aircraft in line with international rules of engagement." Greece had put them in cold storage for so long and test-fired them in 2013 for the first time.
Another report on Turkish defense news website Savunmasanayist said the S-300 with the Greeks faced many "technical difficulties" until the 2013 tests. Greek sources later accused "Turkey of spreading false news to create tension" and that "Greek fighters are fully capable of intercepting and do not need the activation of the S-300."
A Turkish government-friendly Daily Sabah report drew attention to the United States dropping Turkey from the F-35 program after it purchased the Russian S-400, despite assurances that it won't be integrated into its own NATO systems.
This implies that the Turks also hope to apply the same standard to Greece. On June 30, Greece formally proposed to acquire US-made F-35 fighter jets.
Turkey, F-16s & Geopolitics
F-16 fighter jets from the 132nd Fleet Weapons and Tactics Command, located at the 3rd Main Jet Base Command in the Turkish Air Force Command, escorted US B-52s as part of the NATO mission.
The NATO exercise was held in a Slovakian airbase to protect NATO's eastern flank when the Turkish F-16s, loaded with AIM-120 and AIM-9 Sidewinder air-to-air missiles, were tasked with escorting the B-52s.
Turkiye uses 80 F-16 C/D variants, which it wants to modernize while purchasing 40 more instead of not receiving the F-35 jets. However, there is political resistance in the US towards further military cooperation with Turkiye until it changes its course on many international issues.
The burning US requirement reverses its S-400 missile purchases from Russia and discontinues its massive energy and other trade with Moscow. Turkiye has consistently refused to join anti-Russia sanctions while initially playing the other side by supplying Kyiv with TB-2 Bayraktar drones.
Earlier this year, Turkiye President Recep Tayyip Erdogan had cut off contact with Greek Prime Minister Kyriakos Mistosakis after his government lobbied the US to prevent the arms sale to Turkiye.
Ankara has also considered the Eurofighter Typhoon, which has a Turkish defense and aerospace major, as one of its major component suppliers. That the claims have more geopolitical color can be proven by the fact that Turkiye is presently trying to extract the most from all major parties to the Ukraine conflict – Russia, the United States, and Europe.
From Moscow, it expects reduced support for the Syrian regime of President Bashar al-Assad, against whom Turkey has been in the 11-year-long conflict.
Turkiye backs the Al-Qaeda and extremist group linked Free Syrian Army (FSA) and considers US allies Kurdish People's Protection Units (YPG) and Syrian Democratic Forces (SDF) linked to the Kurdistan Worker's Party (PKK).
The PKK has waged an insurgency in southern Turkey for two decades. Given Turkish threats and actions against Kurdish-held regions in northern Syria, the SDF entered a tactical alliance with Assad and Russia, conducting many successful operations against the Turks.
From the European Union, it wants more action against PKK members and political offices operating in Finland and Sweden, failing which it has threatened to veto their NATO membership. Another old Ankara demand is more financial support for taking in and hosting migrants from war-torn Syria and Libya.