On August 29, the Russian state media reported that the Pentagon is allegedly training former Afghan fighter pilots in preparation for their eventual deployment to the front lines in Ukraine. 
Clash Of F-16 & S-300: Turkey Says Russian-Origin Greek Missiles 'Locked' Its US-Origin Fighters While Passing Over Southwest
A military-diplomatic source informed TASS that the Pentagon hired former Afghan pilots who fled to the US alongside Americans a year ago. They will all be sent to Ukraine via Poland after completing their training, which will now begin in California.
The Russian report claims this includes the former pilots and other Afghans who participated in special units. The source commented: "They are also offered to undergo training and sign a contract which involves the subsequent deployment to the combat zone in Ukraine." 
The source claimed that these actions and measures wouldn't impact the outcome of Russia's special military operation in Ukraine, adding, "all these hysterical attempts 'to plug holes' will only somewhat postpone the Kyiv regime's military catastrophe and the political one of its sponsors in Washington. Yet they won't impact the result."
The state media has claimed that the Russian Aerospace Forces and air defense systems have virtually wiped out the Ukrainian Air Force's staff. 
"The entire qualified operating personnel of Ukraine's former air force – of MiG-29, Su-27, and Su-25 aircraft – have been practically eliminated by the effective actions of the Russian Aerospace Forces and the air defense systems," the report said.
It predicts that the West's commitments to supply more Soviet-made combat planes will likely go unmet. According to the source, Ukraine was compelled to use inadequately prepared air cadets for combat missions, which caused "catastrophic losses among the remnants of Ukrainian aviation."
The report also alleged that efforts to recruit new pilots in Poland and other Eastern European countries have been unsuccessful. "The few who agreed are already in graves or hospitals," he explained.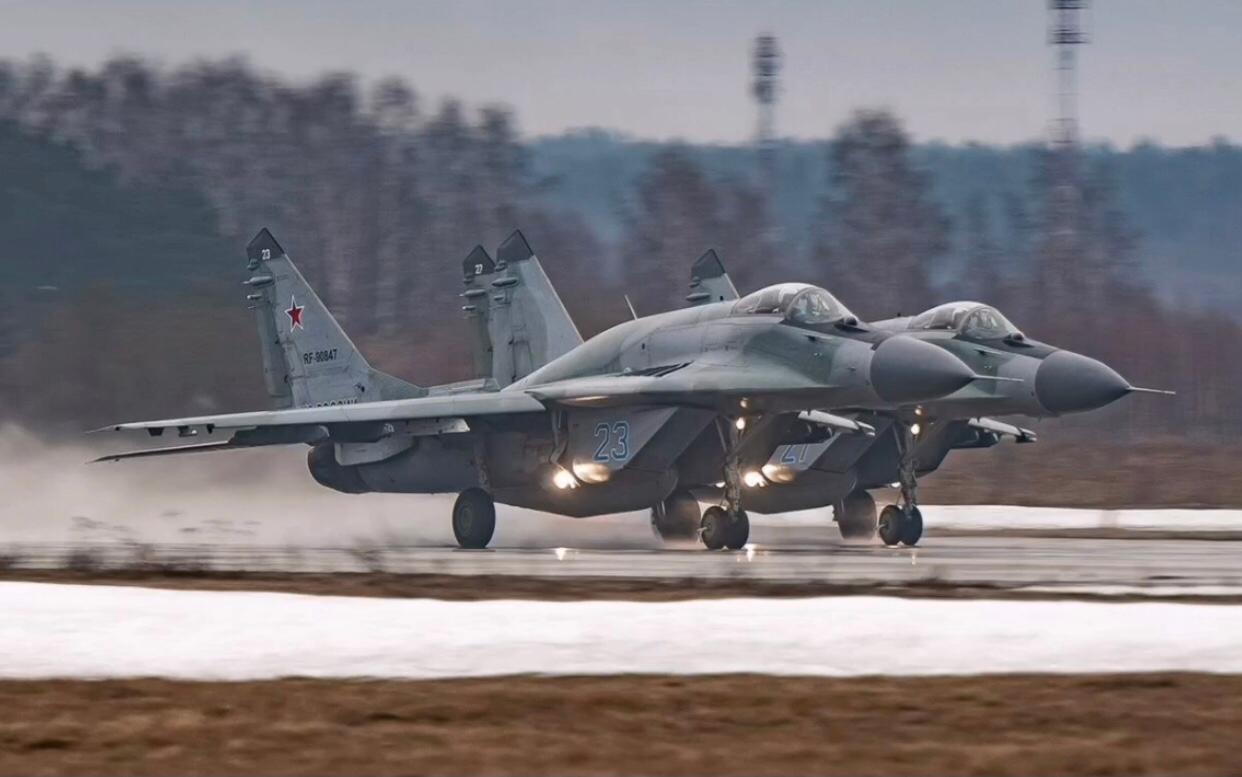 US Boosting Ukraine's Air Force
Russian forces, which possess a much greater number of military aircraft than Ukraine, have been unable to gain air dominance in its conflict with Ukraine. 
The efficiency of Ukrainian air defenses, the effects of risk-averse Russian military authorities, and the morale of Ukrainian fighters have all been cited as reasons for Russia's failure by senior US defense officials at the Pentagon in recent months. 
Colin Kahl, the Undersecretary of Defense for Policy, has consistently stated that sending Western fighter jets to Ukraine is not "inconceivable." However, the possibility of sending fourth-generation fighter aircraft from the West appears to be very real, but Pentagon sources describe this as a long-term goal. 
Kahl told reporters, "Our current priority as it relates to aircraft is making sure that Ukrainians can use the aircraft they currently have to generate effects in the current conflict."
Kahl previously also said that the Defense Department has remained committed to assisting Ukraine's Air Force despite the public attention on Washington's refusal to deliver Polish MiG-29 jets to Ukraine earlier this year.
It is also reported that modern Western weapons like the High-Speed Anti-Radiation Missile (HARM) designed to fire from Russian jets will be fitted to Ukraine's Soviet-era, Russian-built MiG-29 fighters.
"We had adapted those missiles to be able to fire off MIG-29. So, they, of course, were not designed to fly off Russian equipment — they were designed to fly off our aircraft and the Ukrainians in recent weeks have been using the HARM missiles to great effect to take out Russian radar systems," Kahl noted. 
A greater ability to eliminate Russian air defenses shows that Ukraine and its Western allies are not "ruling out" the possibility of establishing air superiority over Russia, despite their massive numerical disadvantage.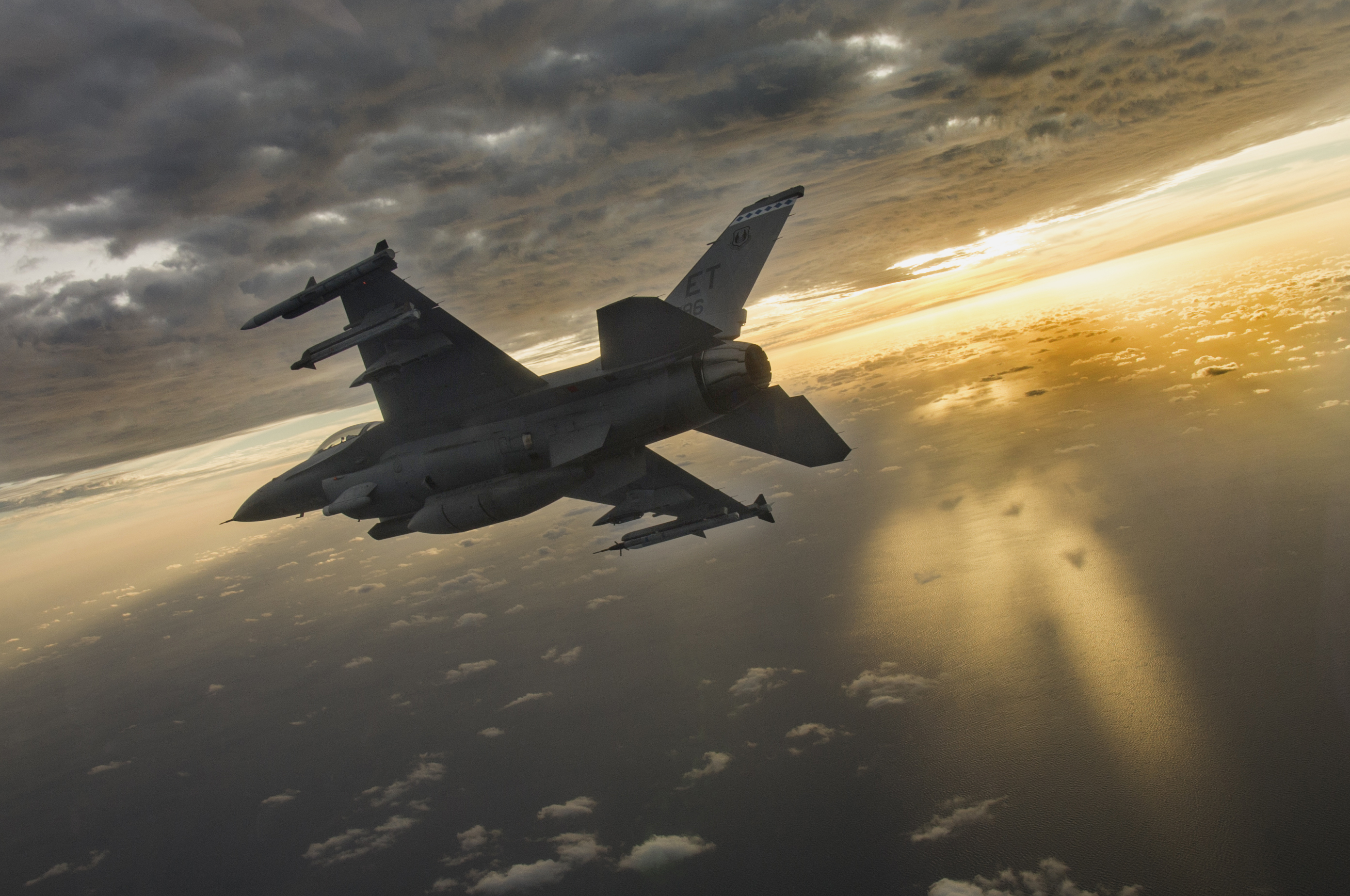 One critical component of this is the continued efficacy of Ukrainian air defenses, part of which are National Advanced Surface-to-Air Missile Systems (NASAMS) supplied by the United States.
According to Kahl, sending Western aircraft is still "on the table."
"As it relates to future aircraft, fourth generation aircraft, for example, even if we were to provide those now, they wouldn't arrive for years, so we've been focused on as it relates to their fighter aircraft on what they need for the [sic] to support the current efforts to hold in the east and perhaps going on a counter-offensive," he added. 
The US House of Representatives approved $100 million to train Ukrainian pilots to operate American fighter jets. After this decision, Ukraine appears to be one step closer to getting Western combat-tested warplanes.