Russia is moving all of its fighter jets out of Crimea, apparently because of the recent string of explosions at various Russian military facilities in the peninsula, according to a secret NATO report accessed by Business Insider.
So far, Russia has moved ten aircraft out of Crimea, including six Su-35S and four MiG-31BM jets. The Russian forces will remove all fighter jets from its bases, noted the NATO report dated August 22.
"Russia has dispersed 10x fighter aircraft from Crimea to other airfields in mainland Russia to prevent further losses from Ukrainian attacks," Business Insider cited the report as saying.
According to the report, these ten warplanes were removed from the Belbek airfield and shifted to Kushchevskaya and Marinovka regions in Russia.
On August 18, local Russian authorities confirmed Ukrainian drone attacks on the Belbek airbase. A Reuters journalist, citing sources in Crimea, reported that at least four explosions had been heard in the vicinity of the Belbek airfield.
Belbek airfield, located near Sevastopol, is "Russia's primary airfield providing support in southern Ukraine and the Black Sea," the NATO report said.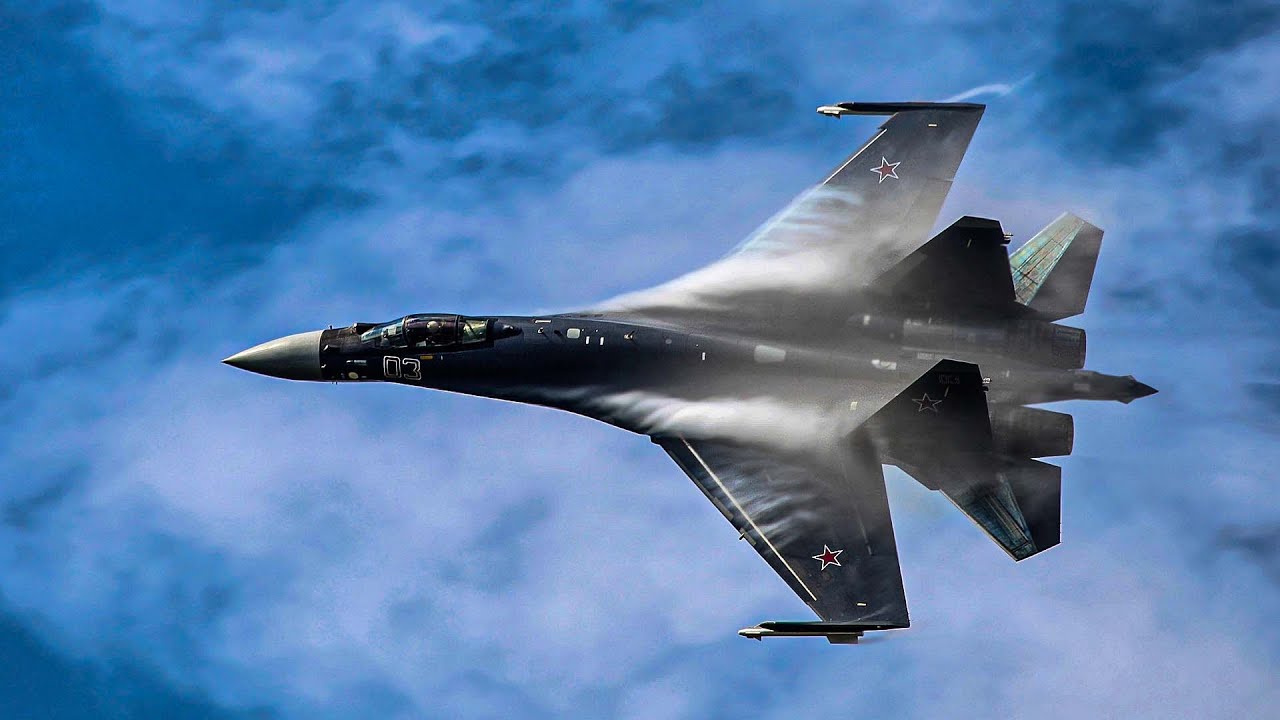 The report noted that at the time of its publication, 32 Russian fighter jets remained in Belbek airfield, mostly the Su-27 Flanker J fighter jets, and a small number of Su-35Ss and MiG-31BMs, which it said were likely insufficient to maintain the same level of air support in the region.
The report also said that Russia had increased the number of its tactical surface-to-air missiles (SAM) in Crimea to defend against attacks by Ukrainian unmanned aerial vehicles (UAVs).
The NATO report noted that "Ukrainian UAVs are hard for Russia to target due to poor IADS (Integrated Air Defense System) C2, likely a weakness across the full spectrum of Russia's armed forces' efforts in the Ukraine conflict."
Ukrainian Intelligence had also reported the movement of at least 24 fighter jets and 14 helicopters between August 11 to August 17 from Russian military bases in Crimea to mainland Russia.
Russia Forced To Remove Fighters From Crimea?
Russia has been using its airbases in Crimea to strike Ukrainian positions, particularly in the Kherson and Zaporizhzhya regions, large parts of which were quickly captured by the Russian forces in the initial days of their invasion that began on February 24.
Russia is currently using Crimea's roads and railways to reinforce and resupply its troops in the Russian-occupied Kherson region, which has recently witnessed a hotly contested battle between the Russian and Ukrainian forces, as part of Ukraine's counter-offensive to take back its land.
The Ukrainian military has been carrying out several attacks on the Crimean peninsula, apparently in a bid to disrupt the Russian logistics and weaken the ability of Russian forces to defend and reinforce Kherson.
As EurAsian Times reported earlier, Western officials estimate that more than half of the Russian Black Sea fleet's naval aviation combat jets have been reportedly rendered inoperable after Ukraine attacked Saki Air Base on the west coast of Crimea on August 9, marking the most significant number of losses suffered by the Russian military in a single day since the war began.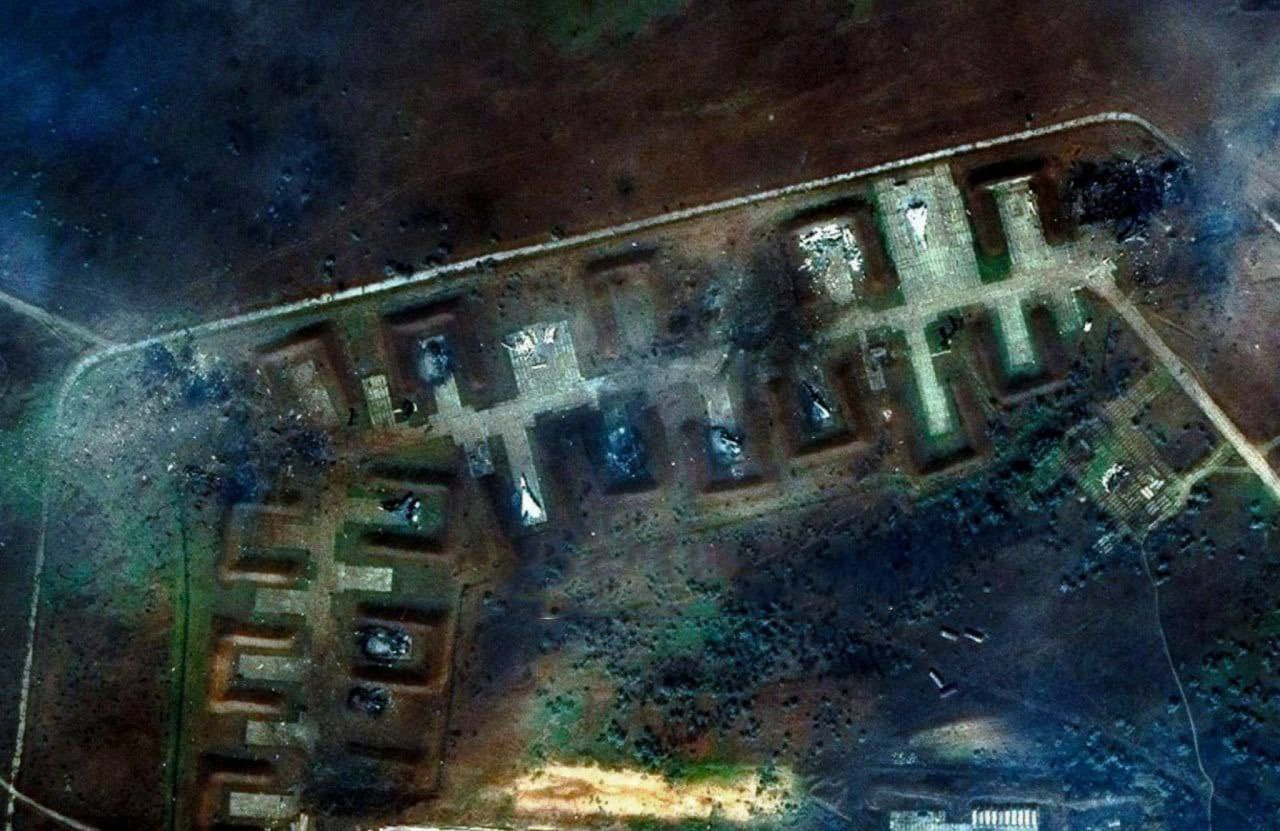 Explosions were reported at two more Russian air bases in Dzhankoi and Hvardiiske in Crimea after the Saki attack.
It is not clear whether Ukraine was responsible for the incident at Dzhankoi. Ukraine's Air Force Command denied involvement in the explosions, saying the incident resulted from Russia "not observing fire precautions." Although, a Ukrainian Presidential advisor hinted at Ukrainian involvement in the explosions.
Also, the New York Times reported that the explosions were the work of "an elite Ukrainian military unit."
According to the Russian Kommersant newspaper, the explosion at Hvardiiske was possibly carried out using a small drone.
Apart from that, Ukraine also conducted a drone strike on the headquarter of Russia's Black Sea Fleet on August 20, which was a second such attack after a kamikaze drone loaded with explosives stormed into the headquarters building on July 31, injuring six people and forcing the cancelation of Russia's Navy Day celebration.
Therefore, it appears that the Ukrainian military has dealt a blow to the Russian Air Force's confidence in its force protection capabilities within several hundred kilometers of the frontlines in Kherson, forcing it to move its assets out of Crimea.
Moving the fighters away from the frontline could seriously impair Russia's ability to provide air support for its ground troops in Kherson.