Amid escalating geopolitical rivalry with the West led by the United States, China's top intelligence agency has announced that it has eliminated hundreds of "illegal foreign-related" weather stations allegedly transmitting real-time data outside the country.
According to a statement on its official WeChat account on October 31, China's Ministry of State Security (MSS) investigated over 3,000 overseas-related meteorological stations spread across over 20 provinces, claiming they threaten national security.
The MSS also notified that in the nationwide investigation conducted this year, it found more than ten meteorological agents with connections abroad. It said that some of the stations cleared up were supported by foreign countries and had been sending real-time data abroad for a considerable period. The post, however, stopped short of naming the foreign government or governments to which it was referring.
According to the ministry, certain stations were situated close to China's military and defense forces, where they carried out GPS location and altitude calibration. Other stations were situated close to the nation's primary grain producer, where they analyzed crop development and yield.
This is significant because earlier this year, the United States reportedly cracked down on foreign companies buying land near military bases over fears of spying. That decision taken by the Biden administration was triggered by concerns regarding a Chinese company's plan to build a milling plant near an Air Force base in Grand Forks, North Dakota.
As part of the latest crackdown by China, the relevant authorities noted that some of the devices recovered from these stations were relatively small and simple to install, making them difficult to detect. "Meteorological data constitutes an essential component of data security and resource security; it is closely linked to national, food and ecological security, climate change, along with public interests," according to the post.
It emphasized the meteorological activities relating to foreign countries were against China's data security law and its regulations governing foreign organizations and individuals who measure, gather, and use weather data in China. It urged people to keep a "strong commitment" and report such unlawful meteorological data collection activities relating to foreign countries.
The recent development, however, comes amid a consistent Chinese effort to crack down on illegal foreign espionage that threatens the country's interests. This year alone has recorded multiple instances of foreign nationals, mainly attributed to the United States, spying on China.
For instance, the Ministry of State Security announced in August this year that a Chinese national who worked for a military-industrial group was a spy for the US Central Intelligence Agency (CIA). The individual was reportedly given money and US immigration in exchange for providing vital military information.
Sent by his family to Italy for studies, 52-year-old Zeng was befriended by a CIA operative working at the US embassy in Rome. China's state television, CCTV, said that Zeng allegedly obtained training and signed an espionage agreement with the US before returning to China for spying operations.
More recently, China's top spying agency announced earlier this month that a trial for another Chinese national accused of spying for the US was moved to a court in Chengdu where he worked for a defense institute. The man went to a US university as a visiting scholar in 2013, where he was forced to divulge secrets of the Chinese government.
The recent investigation and closure of meteorological stations are significant as they come after an alleged Chinese spy balloon, which the Chinese assert was a harmless meteorological balloon, was shot down by the US Air Force (USAF) over the continental United States in February this year.
China-US Rivalry & Uncanny Overlap Of Meteorology And Spying
Eight months have passed since the US Air Force shot down a suspected spy balloon in February, which Beijing claimed was an errant civilian airship used for meteorological research after it had flown across North America for a week in late January.
Washington claimed it was an infringement on Beijing's sovereignty, but Beijing has consistently denied it was a surveillance vessel and claimed the US was overreacting. The entire episode, however, caused a diplomatic schism between the two rivals.
After the USAF F-22 Raptor, a fifth-generation stealth fighter jet, finally shot down the spy balloon, new reports were saying that China had used balloons for spying on other regional rivals like India. In almost all cases, the spy balloons were garbed as meteorological balloons sent for research and collection of weather-related data.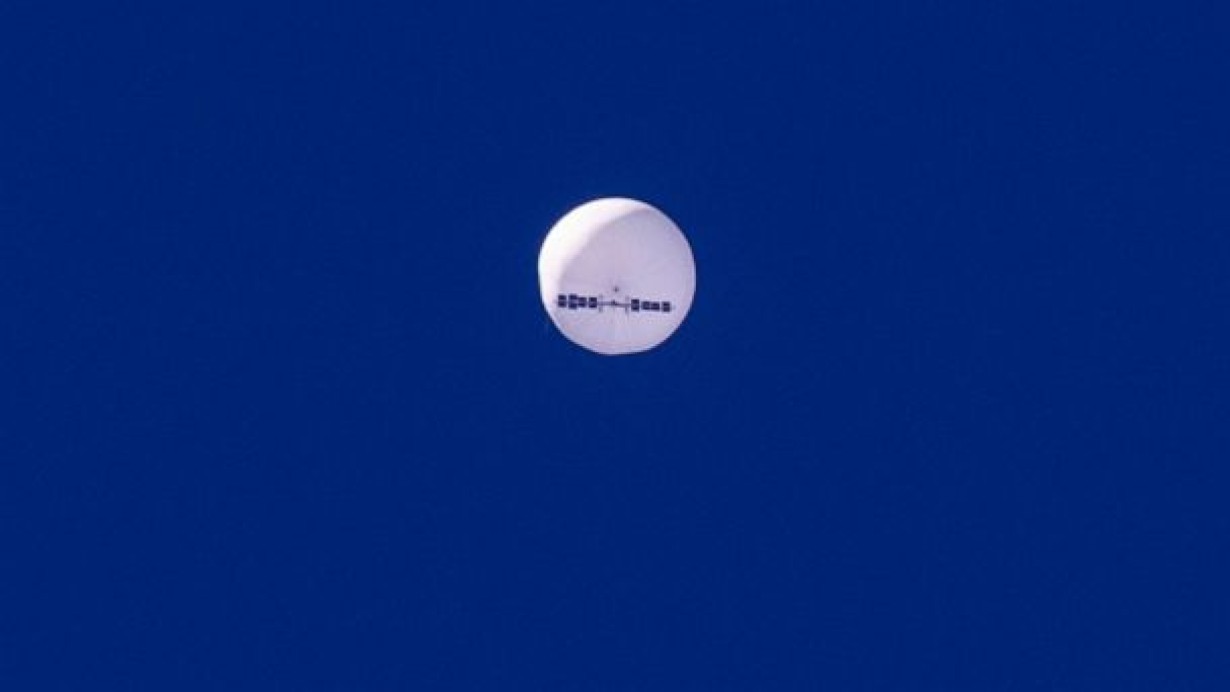 At the time, The Washington Post cited several US officials who alleged that the surveillance balloon, which has operated for several years off China's south coast, in part out of the Hainan province, had gathered data on military assets in nations and regions that are now of emerging strategic interest to China, including Japan, India, Vietnam, Taiwan, and the Philippines.
A staunch US ally in the Indo-Pacific and a fierce Chinese rival, Japan said it strongly believed three "balloon-shaped flying objects" spotted in its airspace between November 2019 and September 2021 were Chinese "unmanned reconnaissance" aircraft.
An in-depth analysis by the EurAsian Times explained the role of China's Hainan Island, often known as China's Hawaii, in deploying surveillance balloons. On its part, China continues to deny these claims categorically. China turned back on the US with claims that the latter flew spy balloons into Chinese airspace more than ten times since January 2022 without Beijing's permission.
The astray spy balloon, which flew over sensitive American military installations, deepened mistrust between Beijing and Washington and put a stop to top-level engagement for months. It also added to existing conflicts over trade, tech rivalry, Taiwan, and the South China Sea, sending the bilateral relationship to a new low.
With China cracking down on meteorological stations now, the uncanny overlap between weather data collecting stations and espionage has come to the fore once again.
Contact the author at sakshi.tiwari9555 (at) gmail.com