Spy balloons continue to hog global media attention after a USAF F-22 Raptor shot down a suspected Chinese balloon over the US airspace, causing a diplomatic schism between Beijing and Washington. 
Not only the US, reports suggest that Washington's key ally in the Indo-Pacific, India, was one of the nations targeted by the Chinese fleet of surveillance balloons. 
In January 2022, a mysterious white sphere was spotted flying over India's Andaman and Nicobar Islands. According to reports, the object's appearance was similar to the balloon that the US shot down on February 4, 2023.
The Andaman Sheekha, a local media outlet, broke the story, stating that the white sphere-shaped object, which had a weather balloon-like appearance, caught many people's attention due to its size and bright white surface.
However, it also excluded the possibility that it was a weather balloon due to the object's size, shape, and photographs that seemed to show "eight dark panels" hanging from it.
The Washington Post recently cited several US officials who alleged that the surveillance balloon, which has operated for several years off China's south coast, in part out of the Hainan province, had gathered data on military assets in nations and regions that are now of emerging strategic interest to China, including Japan, India, Vietnam, Taiwan, and the Philippines.
It appears from all of these accounts that the balloon that appeared over Andaman and Nicobar was Chinese and likely flew over Indian airspace, breaching Indian sovereignty. It is unknown whether New Delhi was successful in locating the balloon.
Why Is The Indian Government Silent?
While the Indian government has remained mum on the subject, other nations have voiced their anxieties over the balloon saga. 
For instance, Japan said it strongly believed three "balloon-shaped flying objects" spotted in its airspace between November 2019 and September 2021 were Chinese "unmanned reconnaissance" aircraft.
In fact, according to new criteria accepted by Japan's ruling party, the Self-Defense Forces will be permitted to use weapons to destroy balloons and drones violating Japanese airspace if such objects represent a safety threat.
Similarly, on February 16, Taiwan's military said that it had discovered the wreckage of a likely crashed weather balloon, most likely from China, on a remote and important island close to the Chinese coast.
Even though the situation has drawn attention globally, India has kept a strikingly muted position. Manoj Kewalramani, a fellow of China studies at the Takshashila Institution in India, told CNN, "silence was simply more New Delhi's style."
He emphasized that traditionally, India has never discussed these issues, and if the US has briefed India on the Chinese surveillance operation, India will be extremely cautious about what they reveal to maintain that relationship with Beijing.
Nevertheless, the Andaman and Nicobar Islands are strategically important for India because the most crucial shipping lanes pass through the region. 
The islands are also a vital military asset for India because of their locations, and it is the only place where the Indian armed services have an integrated tri-service (army, navy, and air force) base.
Thus, several experts also question India's capacity to fire down such balloons. Given that the Andaman and Nicobar Islands are critical to Indian sovereignty, the appearance of such suspicious balloons raises serious concerns about India's tardy response. 
PLA's Secret Unit Behind Balloon Campaign?
Meanwhile, China has vehemently denied operating a balloon spying program. It further disputes Tokyo's claims, maintaining that the US-downed craft was a weather balloon blown off track. 
The bitter dispute between the United States and China over balloons is not restricted to regions near the continental United States. Many experts believe it is part of a larger spy program run by the Chinese military worldwide. 
According to Katsuji Nakazawa's analysis for Nikkei Asia, the operations might have been carried out by a futuristic unit of the People's Liberation Army formed on the orders of Chinese President Xi Jinping.
The analysis noted that the Strategic Support Force (SSF), a covert PLA unit to integrate artificial intelligence capabilities throughout the military, is thought to be responsible for running China's spy balloon program.
A Pentagon report to the US Congress previously stated that the Strategic Support Force (SSF), a theatre command-level organization established in 2015 as part of a significant PLA restructuring.
The unit was formed to centralize the PLA's strategic space, cyberspace, electronic, information, communications, and psychological warfare missions and capabilities. 
The South China Sea appears to be its most crucial theatre, where the unit carries out surveillance, warning operations, and information-gathering tasks. Such activities seem to involve the use of balloons. 
The huge balloon shot out of the sky off the coast of South Carolina had antennas that were likely used for communications snooping, which suggested a connection to the SSF.
Early in 2021, the USS Theodore Roosevelt aircraft carrier group and its escorting ships performed freedom of navigation operations in the South China Sea. A spy balloon was sighted flying high above the US carrier strike group, possibly gathering intelligence on each action taken by the Americans.
The South China Sea extends south of Hainan Island, where the PLA is steadily building a significant military presence. The EurAsian Times recently published an in-depth analysis explaining the role of Hainan Island, often known as China's Hawaii, in deploying surveillance balloons. 
The SSF is cloaked in secrecy. However, Nakazawa cited an article published in the state-run Global Times that provided a glimpse of the scale of SSF's role. 
The SSF is made up of three units with separate responsibilities: the cyberwarfare unit, which guards against hacking attacks; the space warfare unit, which is in charge of spy satellites and China's own BeiDou Navigation Satellite System; and the electronic warfare unit, which interferes with enemy radar and communications.
Additionally, it appears that the SSF was created partly to increase the PLA's overall "jointness," or capacity for conducting joint operations. 
Historically, the PLA has struggled to innovate and introduce new command and control as well as intelligence, surveillance, and reconnaissance capabilities, making it challenging to participate in integrated joint operations.
Several scholars have hypothesized that the SSF plays a crucial role in enhancing the PLA's overall jointness because the information support offered by the SSF presumably includes intelligence, surveillance, and reconnaissance to facilitate strategic and operational objectives. 
Current signs of the SSF's growth include the emergence of online job postings for hiring new personnel. Surprisingly straightforward, the hiring procedure seeks fresh talent in the same way that private businesses do. 
According to a Pentagon study submitted to Congress, the SSF conducts its operations within the framework of "three warfares": public opinion, psychological warfare, and legal warfare.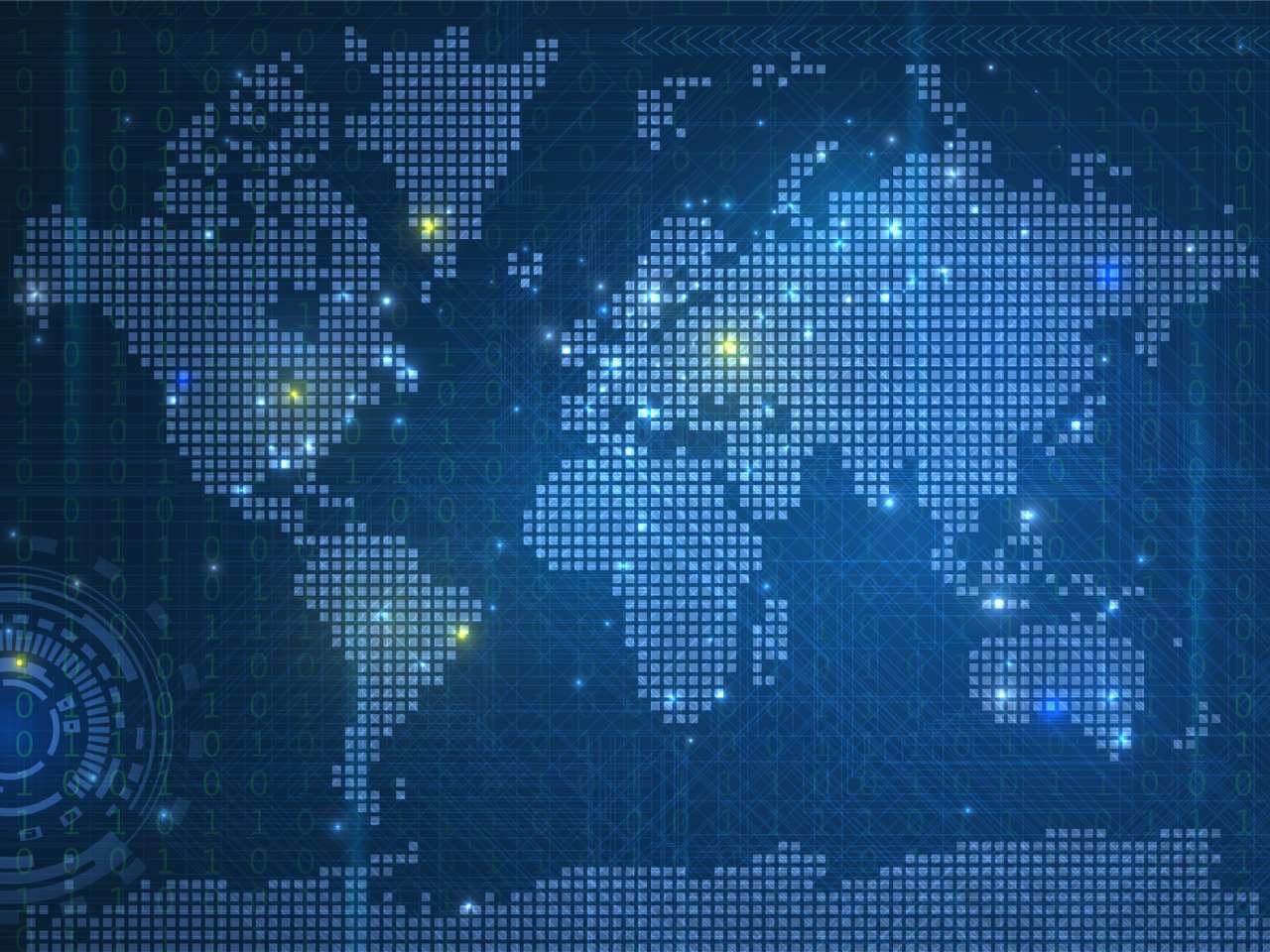 In case of a possible Taiwan crisis, the US anticipates China's cyberwarfare unit will try to conduct psychological operations to sway Taiwanese public opinion.
Laws and regulations in China clearly state that weather-related military affairs are under the control of the Central Military Commission. This is led by Chinese President Xi as chairman. The SSF is said to have taken on this duty since the military reform in 2015.
Observers argue that controlling large, sophisticated balloons is a crucial military duty. Balloons have been spotted in the skies following the building of huge artificial islands in the South China Sea through land reclamation. 
The SSF also performs several tasks that are well suited using AI, including processing diverse, high-volume, and rapidly evolving streams of information at rates faster than human capabilities. 
Brookings institute previously noted that "of the 12 major military applications of AI that China is developing, at least five are integral to the SSF's mission: intelligent satellites; intelligence, surveillance, and reconnaissance (ISR) software; automated cyberattack software; cognitive electronic software; and possibly autonomous vehicles."
Overall, this unit's efforts indicate that China is keen to collect crucial surveillance information on its adversaries using various technologies to challenge American dominance in the Indo-Pacific.