The United States, South Korea, and Australia kicked off their annual Vigilant Defense 24 aerial exercises, involving more than 130 aircraft of 25 different types, signaling deterrence and military readiness to what is perceived as a belligerent North Korea.
Lasting until November 3, the "defensive" exercises will see primarily the American and Republic of Korea (ROK) air forces engage in a series of air defense and aerial combat drills, with Australian military aircraft providing the support element. 
Interestingly, the basic orientation of the exercises appears to have been changed after last year's Vigilant Storm drills drew a sharp reaction from Pyongyang, which perceived the specific air combat drills as geared towards "preparing for an invasion."
North Korea, like Russia, also promises the use of nuclear weapons for defensive purposes if the conventional military challenge poses an "existential threat" to the state. 
It has nevertheless become vital for the US-led alliance to maintain a hard line before an emerging tacit Russia-China-North Korea partnership. Supported by subsets of a full-blown Russia-North Korea defense industrial alliance where the latter will provide artillery ammunition and a Russia-China strategic military cooperation marked by coordinated air and naval exercises, forces the US to keep its military alliances well-oiled. 
The Aircraft & Mission Sets
The drill hosted by the Seventh Air Force at Osan Air Base, South Korea, will focus on interoperability between the allies and diverse mission sets. Air and Space Forces (ASF) quoted a ROK Ministry of National Defense (MND) press release, saying more than 25 types of aircraft, including fighters, cargo, tanker, and reconnaissance planes," participated in the exercise. 
The US Air Force aircraft participating in the drills include the F-35, F-16, and A-10 fighter/attack aircraft and KC-135 aerial refueling tankers. The Republic of Korea Air Force will fly its F-35s, the E-7 Airborne Early Warning and Control (AEW&C), and the KC-330 military transport plane. The Royal Australian Air Force will send its KC-30A multi-role tanker transport (MRTT).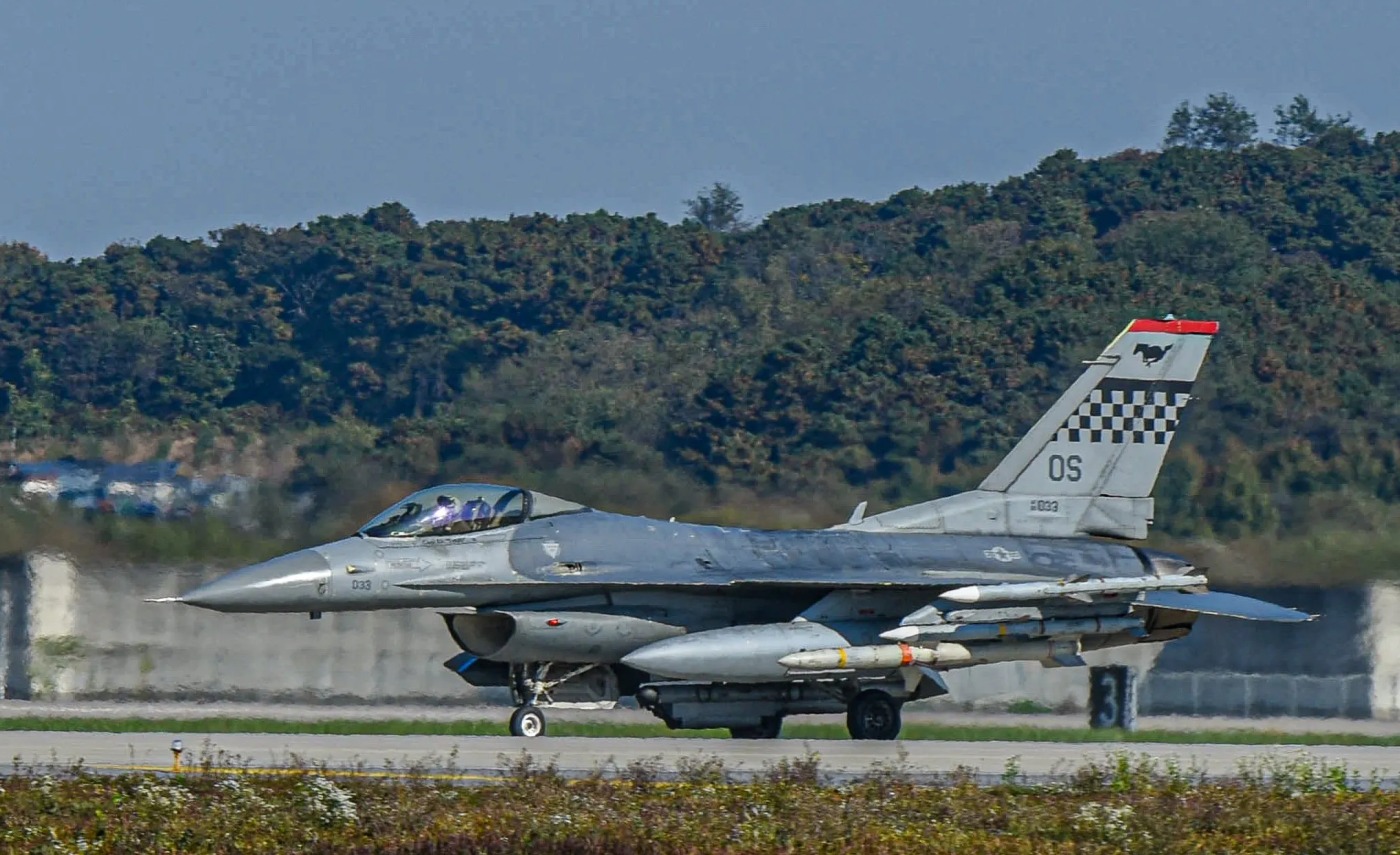 The ASF report quoted Col. Michael G. McCarthy, 8th Operations Group commander, saying that opportunities like these are "truly invaluable to refining the necessary tactics, techniques, and procedures that ensure the combined force can operate as one cohesive unit, should we ever be called upon."
A release from the Pacific Air Forces highlighted that the training exercise is "entirely defensive, predetermined flying operations…not related to any current real-world threats or situations and not intended to be threatening or provocative toward any other country." This translates into "joint training at the operational and tactical levels." 
The five-day event will see the US and South Korean Air Force practice integrating different aircraft and operations, including air defense, close air support, and emergency air interdiction. These mission sets are defensive and will certainly be seen as non-escalatory by North Korea. At the time of filing this report, there was no adverse reaction from North Korea. 
In the event hostilities do erupt in the Korean Peninsula, US and ROK forces would need similar tactics and operational procedures, making "interoperability" an important goal. South Korea primarily uses US fighters like the F-16 and the F-15 and has begun taking deliveries of the 40 F-35 fighters while considering purchasing 25 more in a US$5.06 billion deal. This makes interaction and coordination between the fifth- and fourth-generation aircraft vital. 
An attack by North Korea will see it employing its forward-deployed long-range artillery guns aimed at South Korea that can collectively fire about 16,000 rounds per minute. Destroying the guns will require sustained reconnaissance, surveillance, and Suppression/Destruction of Enemy Air Defense (SEAD/DEAD) missions to disable DPRK's radar sites, entailing prolonged sorties for several days. The Vigilant Defender appears to be prepared for this kind of mission. 
Damp Squib Compared To October 2022 Vigilant Storm 
Exercise 'Vigilant Storm' in October 2022 rang alarm bells in North Korea, which viewed it as pre-invasion rehearsals, given the massive scale of the military arms, equipment, and number of combat aircraft involved.
That drill saw around 240 aircraft from the US Air Force, Marine Corps, Navy, and Army, along with South Korea and Australia. It practiced "close air support, defensive counter air, and emergency air operations 24 hours a day," according to a release by the Indo-Pacific Command (INDOPACOM). 
North Korea objected through its state media, and during and after the drills, test-fired multiple short-range ballistic missiles and attempted an intercontinental ballistic missile launch, which failed. But a series of exercises between Russia and China in coordination with North Korea saw a pushback emerging. 
That involved joint "coordinated air patrols" of strategic bombers and naval drills in the Sea of Japan renewed politico-strategic cooperation between Moscow and Pyongyang, only seen during and after World War Two. 
This revealed how Xi Jinping, Kim Jong-un, and Vladimir Putin evolved their military alliance, which is not legally binding like the West's defense treaties, yet deters adversaries with massive military drills and eases the pressure off their ally. The defensive character to this year's Vigilant Defense seems to result from this new heft to the Russia-North Korea-China grouping.