The 4.5th generation KF-21 Boramae (Hawk) fighter jet developed by South Korea recently made its maiden flight, giving the nation a capable option to counter the expanding military presence of China and Russia in the region. 
The exclusive inclusion of South Korea in the countries that have developed indigenous fighters signifies a striking shift in regional air power. The F-22 and F-35 of the United States, the J-20 of China, and the Su-57 of Russia are the only combat-ready fifth-generation stealth fighters.  
With the development of this domestic jet, the country can offer a competitive alternative to Chinese aircraft for different nations. Korea Aerospace Industries, the aircraft manufacturer, even disclosed a plan for future upgrades that would turn the jet into a stealth fighter. 
During the jet's rollout ceremony in 2021, former South Korean President Moon Jae-in declared that "a new era of independent defense has begun, and it's a historic milestone in the development of the [South Korean] aviation industry." 
South Korea hopes it will be a less expensive substitute for the imported US Lockheed Martin F-35 Lightning II. The country also aims to promote the domestically produced fourth-plus generation warplane on the global arms market.
A fifth-generation warplane combines stealth, advanced avionics, super maneuverability, and supersonic cruise. This fighter jet shares the same streamlined surface design and weapon storage in internal bays, which aim to decrease radar reflection and become invisible to radars.
The KF-21's aerodynamic design incorporates many stealth fighter characteristics. But, the test flight revealed that it carried four model missiles on external hard points, implying minimal stealth capabilities.
According to the Chinese media, the American-built F414-GE-400K engines that power the KF-21 are also a glaring weakness because they lack the strength necessary for fifth-generation fighters' supercruise and maneuverability.
However, the KF-21 is well-suited to be a contemporary fourth or fourth-plus-generation fighter, thanks to its advanced avionics. The aircraft has active electronically scanned array (AESA) radar, an electro-optical targeting pod, an infrared search and track system, and capable armaments like air-to-air and air-to-surface missiles.
Indonesia is also a partner in the project and intends to purchase 50 KF-21s from Korea Aerospace Industries (KAI), a mixture of the air defense and strike variants. The nation wants to receive the technology transfer, but its participation is primarily driven by shared worries about China's expanding influence in the South China sea. 
US Air Force's 'Best Fighters' Get Their Radars Jammed, Missiles Blocked While Attempting To Shoot Down Intruders
No Match To Chinese Stealth Fighters?
The homegrown KF-21 has the prospect of becoming a formidable competitor in the global market. If deployed on a mass scale, it could still change the regional air force power balance, according to a Macau-based analyst.
However, Chinese military observers claim South Korea's brand-new KF-21 fighter jet is not even as sophisticated as Chinese Chengdu J-20 fifth-generation fighters. 
Military analyst, Antony Wong Tong of Macau, said that the KF-21 is not even close to rivaling the Chinese FC-31 fighter jet, let alone the J-20. However, it could be a viable rival to later J-10 variants.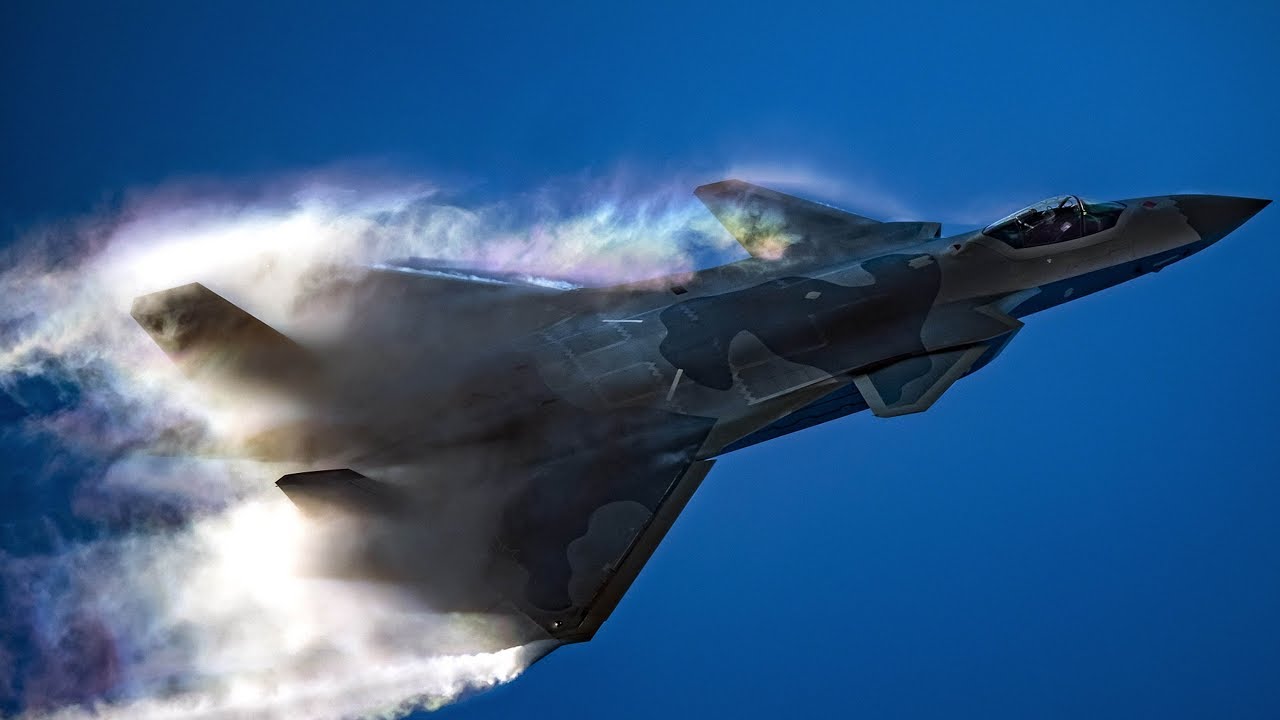 The Chengdu J-10 is a fourth-generation multi-role combat aircraft made in China that was first introduced in 2005 and is currently in service in large numbers. Compared to the KF-21, the J-10 is a single-engine, somewhat narrower, lighter jet. 
Its most recent versions, the J-10B and J-10C, are also outfitted with cutting-edge avionics like AESA radar, electro-optic target sensor, and infrared seeker. They can also carry potent weapons. The Pakistani Air Force also uses the J-10C, which it acquired in response to India's Rafale fighter jet. 
Nonetheless, South Korea's KF-21 sends a strong message to China, Russia, and North Korea about its rapidly expanding defense industry and ability to protect its borders with sophisticated weapons. 
Despite its apparent similarities to the F-35, the KF-21 is a twin-engine aircraft with prototypes driven by a pair of General Electric F414-GE-400K engines. GE will provide 240 F414s for the entire fleet of 120 aircraft scheduled to enter service by 2032.
Meanwhile, according to Chinese military analysts, China's second stealth fighter, the FC-31, also known as J-35, can face some competition from the KF-21. The FC-31 recently made headlines after its first high-quality image on social media and revealed additional information about the aircraft.
China is believed to be building this aircraft for deck-based operations. China's second fifth-generation fighter, the Shenyang FC-31, made its first test flight in 2012 and is still a work in progress. 
Chinese military analysts claimed that the KF-21 and FC-31 are medium twinjet fighters with comparable dimensions, features, and visual similarities. The FC-31 and the Korean jet both have top speeds of Mach 1.8. 
The KF-21 can carry 7.7 tons of payload with a combat range of 1,450 kilometers (900 miles), while the J-35 can carry eight tons with a combat range of 1,200 kilometers. 
Given the military alliance between the US and South Korea, the KF-21 may pose some challenge to China if it performs well, Wong continued. The South Korean jet also has some better export prospects. 
According to Wong, Russia's Su-57 and Turkey's TF-X are also positioned in the same market niche, anticipating direct competition between the KF-21 and FC-31 in the international market. 
However, South Korea has become a significant player in the export of weapons in recent years. If this plane performs well, it may close more deals in the future than the Chinese FC-31.