In a high-stakes contest over the Indo-Pacific region, Chinese fighter jets have started to regularly threaten US allies, heightening the chance of a mishap that could possibly trigger a war.
A few days back, it was reported that Chinese warplanes regularly buzzed a Canadian reconnaissance plane monitoring North Korea, forcing the crew to alter course quickly to avoid a collision.
Later, a Chinese fighter plane fired metallic chaff across the course of an Australian surveillance aircraft, a maneuver Australia deemed "very dangerous." 
In response to these maneuvers, Chinese officials stated their pilots acted properly and were defending the country's sovereignty and praised their decision to take prompt, rational, firm, and professional action. 
However, for the United States and its allies, such aggressive tactics are the kindling that might spark a broader confrontation and threaten regional security. The most specific challenge is that these acts could result in a mid-air collision or crash.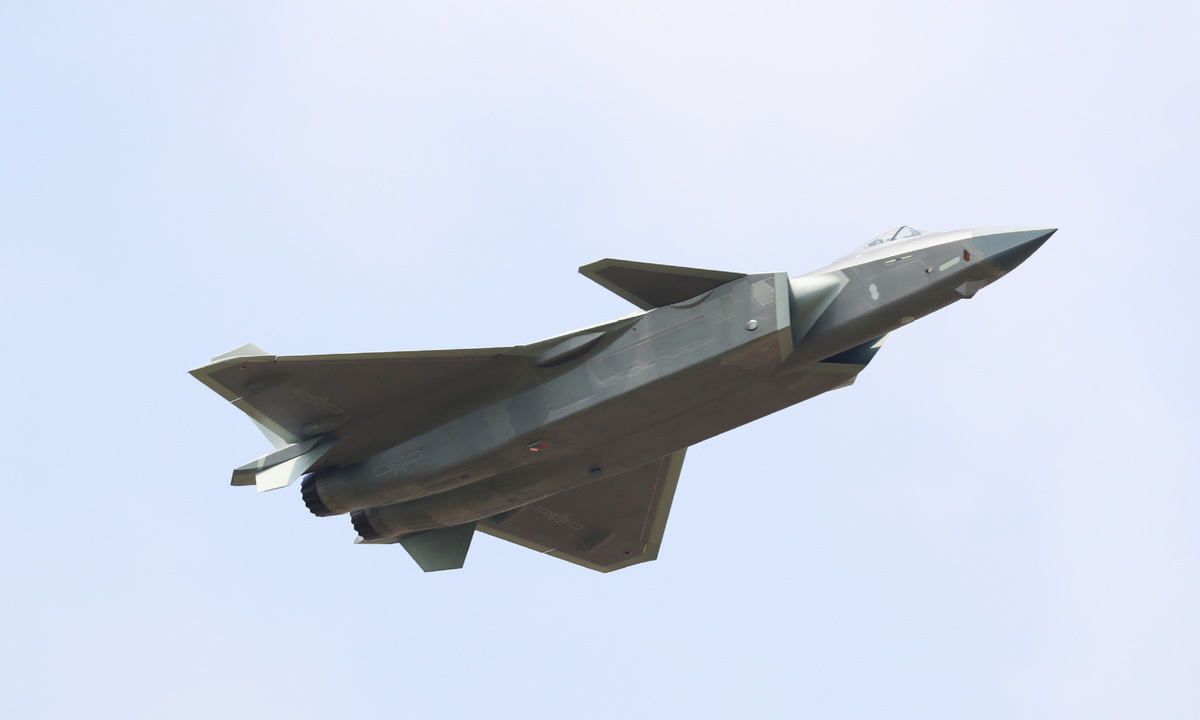 This sort of scenario has occurred before. Over the South China Sea in 2001, a Chinese fighter jet clashed with a US Navy reconnaissance aircraft. The American EP-3E Aries II was then compelled to make an emergency landing on Hainan Island. The Chinese pilot was killed in the incident.
The American crew was detained in China for 11 days. The communist government finally authorized their release after lengthy talks and the issuance of a letter from the US apologizing for the pilot's death.
Wang Wei, the pilot, was later awarded the posthumous title of "Guardian of Territorial Airspace and Waters," and his death date, April 1, is still remembered in China.
Meanwhile, on Friday, US Defense Secretary Lloyd Austin and Chinese Defense Minister Wei Fenghe met in Singapore, for the Shangri-La Dialogue, Asia's premier defense conference, with the two military leaders emphasizing the need for communication and risk reduction. 
However, just when the temperature of the US-China rivalry appeared to be cooling, Defense Secretary Lloyd Austin slammed China at the Shangri-La Dialogue summit on Saturday for a sequence of coercive, aggressive, and highly dangerous activities that undermine Asia's stability. 
He also promised that the US would stick with partners in the face of any pressure. "Indo-Pacific countries shouldn't face political intimidation, economic coercion, or harassment by maritime militias," Austin said in a keynote speech to the Shangri-La Dialogue.
"The PRC's moves threaten to undermine Indo-Pacific security, stability, and prosperity," Austin warned, using the abbreviation to refer to the country by its formal name, the People's Republic of China. 
He cited a number of instances in which he believes China is imposing its will on its neighbors, including sending large numbers of airplanes into the skies over Taiwan, dangerously intercepting US partners' patrol planes, and illegal fishing operations that "plunder the region's provisions." 
It is no secret that Beijing has become more belligerent in the region, from constructing military facilities in the disputed South China Sea to dispatching ships and aircraft near islands claimed by both Japan and China.
Even during US President Biden's visit to the region last month, China and Russia conducted their first coordinated drill since Moscow's invasion of Ukraine. Chinese military planes conduct frequent exercises near Taiwan, the self-governing democracy Beijing claims as its own. 
Austin also accused Beijing of operating in an unusual manner. "We've witnessed a steady increase in provocative and destabilizing military activity near Taiwan. That includes PLA aircraft flying near Taiwan in record numbers in recent months — and on a nearly daily basis," he said, referring to flights of Chinese warplanes into Taiwan's ADIZ. 
China's Gray Zone Tactics 
Gray zone operations are military terminology for coercive tactics that fall short of war yet are intended at attaining national political goals. Observers frequently use the terminology to define Beijing's actions in the South China Sea.
China has spent years fortifying military bases and airstrips on remote islands in contested maritime areas, and it has also been blamed for swarming territory it claims as its own with fishing vessels.
Beijing has created a variety of tactics to perplex those who challenge its claims to sovereignty over islands, seas, and skies. China began with light-gray, generally non-offensive gray-zone techniques nearly twenty-five years ago, but as its goals and might grew, these methods turned into coercion.
Peter Layton, a fellow at Australia's Griffith Asia Institute, writing on the Lowy Institute's blog, said China is "pushing the envelope" on its gray zone operations with its "increasingly aggressive" intercepts of planes belonging to US allies. 
In a similar line, Dr. Euan Graham, a maritime security expert at the International Institute for Strategic Studies in Singapore believes — China is putting US partners to the test, adding that Beijing is "making life difficult for unarmed surveillance aircraft both from Canada and Australia," but is "not reacting in the same way to US aircraft when they are doing surveillance operations."
The moves, he added, send "a very clear message that China doesn't want foreign militaries operating on, under or above the waters around its coastline, especially the waters that it claims sovereignty over in the South China Sea." This was in line with Beijing's long-term goal of undermining the US alliance structure.
Furthermore, China's coast guard and marine enforcement forces often harassed neighboring nations, giving the impression that they were just policing waterways that had belonged to China since ancient times. 
This was an attempt to apprehend lawbreakers who were trespassing the Chinese soil. In short, small-stick diplomacy was a gray-zone tactic when it came to the US Navy, but it had a dark, coercive side when it came to Asian claimants or the US allies. And Beijing was perfectly content with its dualism.
Possible Reasons Behind China's Actions
Oriana Skylar Mastro, an expert on the Chinese military and a non-resident fellow at the American Enterprise Institute, told CNN that Beijing is playing a high-stakes "game of chicken" through its pilots.
It's a game Beijing feels it will win since it isn't concerned about escalation but recognizes that Western countries are, according to Mastro, who added that the "Chinese don't believe in inadvertent escalation." 
"If there's a crash, the Chinese either want to fight a war and they will or they don't and they won't," she said. "From their viewpoint, it doesn't make any sense you would be pushed into a war you don't want to fight." 
"They are engaging in these risky behaviors and then saying (to opponents), it would be safer for you if you weren't here." Experts believe China is targeting US partners as a means of splintering a Pacific alliance put together by Washington.
According to some China observers, targeting US allies such as Canada and Australia might be a means to investigate the coalition's weaknesses and raise awareness among those nations' domestic audiences about the dangers of military cooperation with the US against China. 
Beijing believes that playing chicken with other countries is less perilous than playing chicken with the US since they have fewer options for retaliation, Mastro said. "[China] doesn't have to go against the United States to undermine the US position in Asia. They just have to pull (its) allies away," she added.
Behind the aggressive actions of Chinese pilots, one theory is that it was the work of a rogue pilot or squadron acting independently rather than following Beijing's orders.
Drew Thompson, a former US Defense Department official and visiting senior research fellow at the National University of Singapore's Lee Kuan Yew School of Public Policy, has urged Australian and Canadian authorities to provide more information on the encounters.
The tail numbers of the Chinese warplanes said to have frequently buzzed the Canadian planes, for example, could reveal a lot, he said. If the tail numbers in different cases were the same, he argued, it would support the rogue pilot theory.
Altogether, such episodes have the potential to spark a broader conflict in the region, possibly leading to a full-fledged war.