The US Congress is mulling tightening requirements on Pentagon Aviation Safety after a series of crashes that have claimed several lives in the last few weeks. The Congress wants the Pentagon to look deeper into military aircraft crashes as part of the National Defense Authorization Act of 2023.
On June 9, 2022, a Sikorsky MH-60S Seahawk helicopter crashed at Naval Air Field El Centro, California, around 6 p.m.
The helicopter, which was part of Helicopter Sea Combat Squadron 3 (HSC-3) based out of Naval Air Station North Island in San Diego, had four crew members on board, according to the Navy.
Fortunately, all four were found alive. "One of the aircrews has suffered non-life-threatening injuries and has been transported to a local hospital," according to a Navy statement.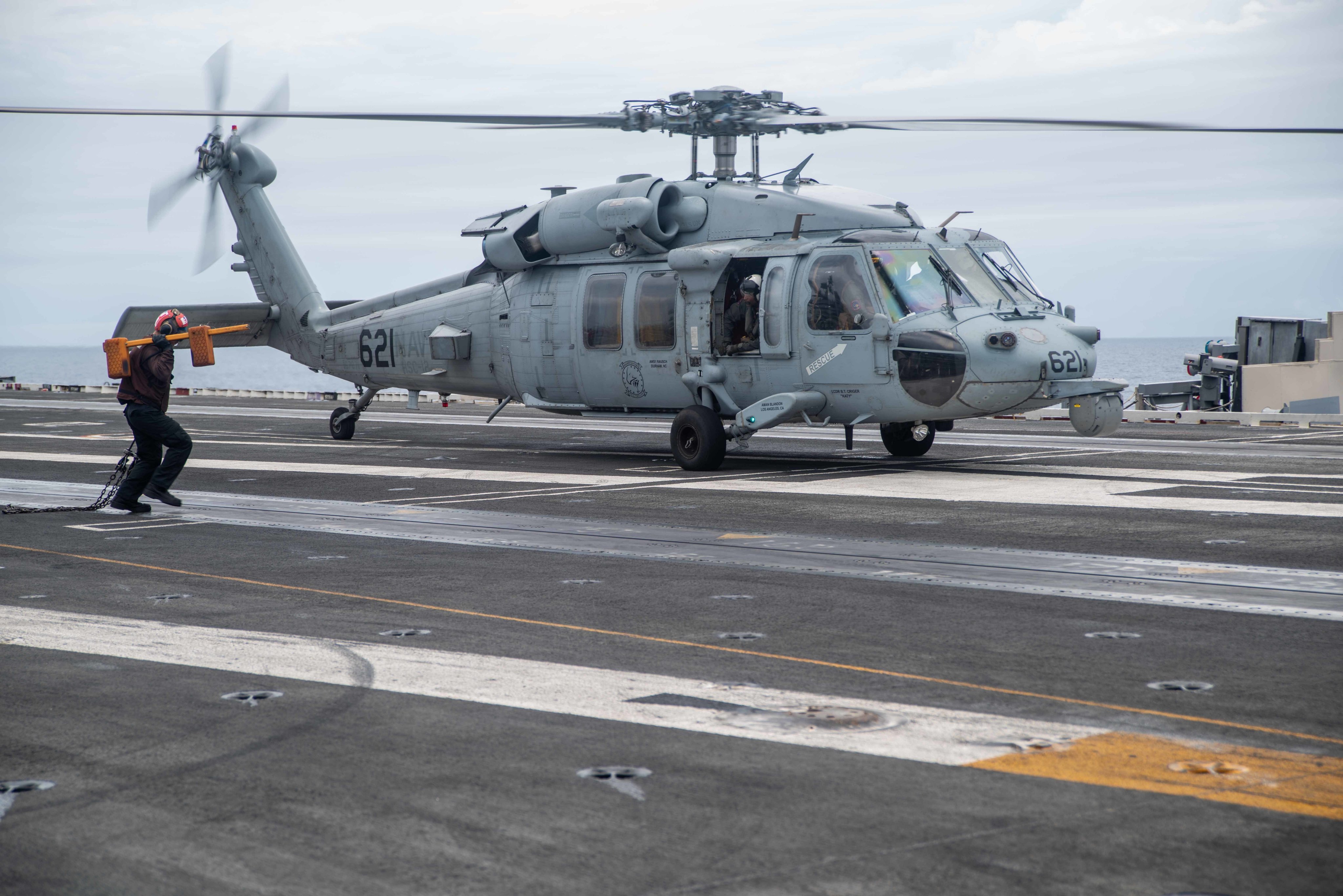 The MH-60S helicopters are used by the US Navy for vertical replenishment, combat search and rescue, special warfare support, and airborne mine countermeasures, among other roles.
The unfortunate crash of the chopper was reported just a day after the MV-22 Osprey went down over 40 miles from NAF El Centro, killing all five crew members.
The area where the crash occurred is a vital training location for Navy and Marine aircraft, located between MCAS Yuma in Arizona and various installations in San Diego.
The Osprey aircraft was assigned to Marine Aircraft Group 39 at Camp Pendleton and was a member of the 3rd Marine Aircraft Wing based at Marine Corps Air Station Miramar in San Diego, according to reports.
The MV-22B Osprey went down in Imperial County, roughly 30 miles north of the US-Mexico border, at around 12.25 p.m. local time.
The V-22 Osprey is a multirole combat aircraft that combines the vertical performance of a helicopter with the speed and range of a fixed-wing aircraft using tiltrotor technology. It can take off, land, and hover like a helicopter with its rotors in a vertical position.
An aircraft belonging to @3rdmaw has crashed near Glamis, CA. Military and civilian first responders are on site.

Contrary to social media rumors, there was no nuclear material on board the aircraft. More information will be made available as we receive it.

— U.S. Marines (@USMC) June 8, 2022
"We mourn the loss of our Marines in this tragic mishap. Our hearts go out to their families and friends as they cope with this tragedy," Commanding General of 3rd MAW Maj. Gen. Bradford K Gering had said in a statement.
Meanwhile, apart from these two crashes that occurred around the same area and just days apart, there have been other incidents of plane crashes that have rocked the United States military. The calls are, thus, growing louder in the US Congress to take decisive action for military aviation safety.
Deputy Defense Secretary Kathleen Hicks' office "submitted an interim response to the National Commission on Military Aviation Safety Implementation Plan in late-March / early April 2022, and is actively working on the comprehensive response, which will likely be transmitted to Congress by the end of August," according to a statement released by the Pentagon on June 8, Defense One reported.
Frequent Mishaps
Earlier a Taiwanese F-16 had to make an emergency landing at Daniel K. Inouye International Airport in Honolulu, Hawaii due to a landing gear malfunction. While the pilot escaped unharmed, this was the third time an F-16's nose gear had collapsed during landing in less than a month.
According to the Hawaii Department of Transportation, the F-16A's front landing gear failed to deploy on approach, resulting in a "hard landing" (DOT). The plane's nose landed on the tarmac.
The F-16A pilot used the jet's tail hook to try to stop the plane, which is a common pa procedure in many instances where the stability of an Air Force fighter's gear is questionable, as recently reported by the EurAsian Times.
On May 11, an F-16 assigned to the 114th Fighter Wing of the South Dakota Air National Guard skidded off the end of Runway 15 at Joe Foss Field in Sioux Falls after returning from a normal training mission.
A few weeks later, on May 31, a second event happened when an F-16C aircraft assigned to the 114th Fighter Wing had a similar landing accident.
The US Navy's Super Hornet was also involved in a fatal crash recently. On June 3, in south-central California, a Navy F/A-18E Super Hornet crashed at Naval Air Weapons Station China Lake.
The Navy announced in a statement that the FA-18E Super Hornet crashed near Trona, around 230 miles southeast of Naval Air Station Lemoore, California, where the fighter jets are based. That crash, much like the Osprey, was also fatal with Lt. Richard Bullock of Strike Fighter Squadron 113 (VFA-113) perishing in the incident.