China's expanding footprint in South Pacific has perturbed western allies Australia and the United States, who are seeking to restrict Beijing's march to the region. After China signed a security agreement with Solomon Island in April, concerns about another base in Papua New Guinea (PNG) have raised serious concerns.
Vikrant vs Fujian – How Does Indian Navy's 2nd Aircraft Carrier Compete Against Chinese PLA Navy's Type 003 Carrier?
A Daily Mail Australia report dated July 3 warned that China was using its economic might on Australia's Pacific neighbors. It stated that China had handed over $30 million to get a special economic zone in the town of Kikori in Papua New Guinea's Gulf Province off the ground and is desperate to invest more.
The report further informed that the futuristic $8 billion development project would include an airport, naval facility, and military installation constructed out of jungle land near Orokolo Bay – roughly 250 kilometers northwest of Port Moresby's capital.
Over a week later, the assertions made in the Daily Mail report have attracted a sharp rebuttal from the Chinese embassy in the Southern Pacific country.
China's PNG embassy vehemently denied what it referred to as "media rumors" that China's partnership with PNG in the Ihu Special Economic Zone is intended to create a military base. It said the claims were "completely baseless and hype with ulterior motives," state-run Global Times reported in an exclusive report.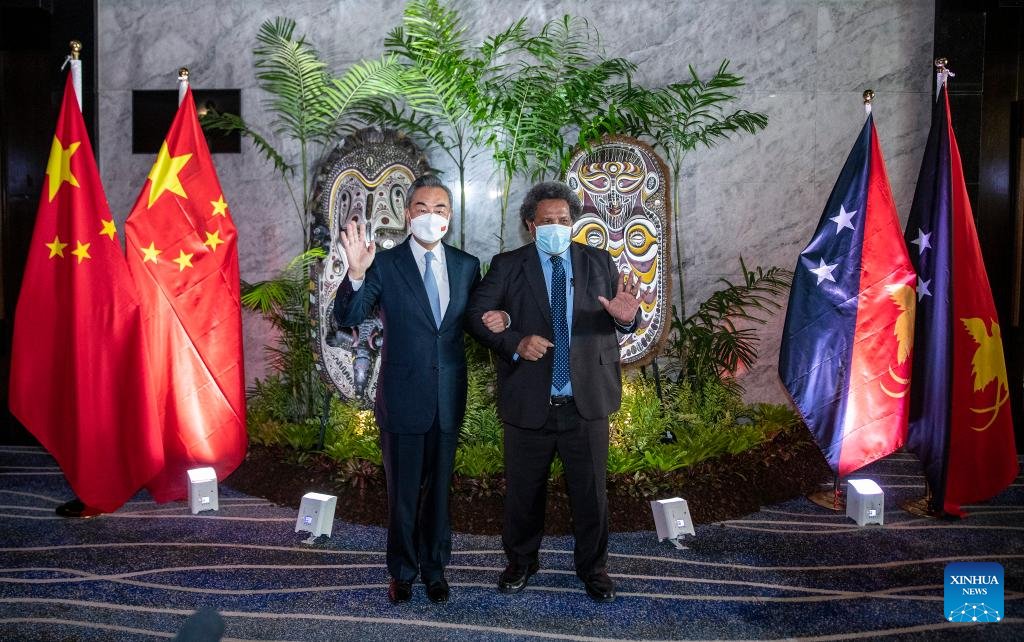 The alleged deal between China and PNG comes more than a month after the Chinese Foreign Minister visited the south pacific country on his comprehensive Pacific tour.
It is pertinent to mention that PNG is a resource-rich country with vast natural gas reserves. Port Moresby in Papua New Guinea has been aiming to sell more liquefied natural gas to a booming energy consumer in China in recent years.
Papua New Guinea's neighboring state, Australia, had earlier agreed to upgrade a naval facility in the country as the two have strong defense links.
In 2018, China reportedly proposed redeveloping a naval base in Papua New Guinea. Still, the PNG government agreed for Australia and the United States to modernize a former American naval base at Manus Island from World War Two.
While the new claims about a Chinese military command are not confirmed yet, they have deeply unsettled Australia, which is PNG's closest neighbor.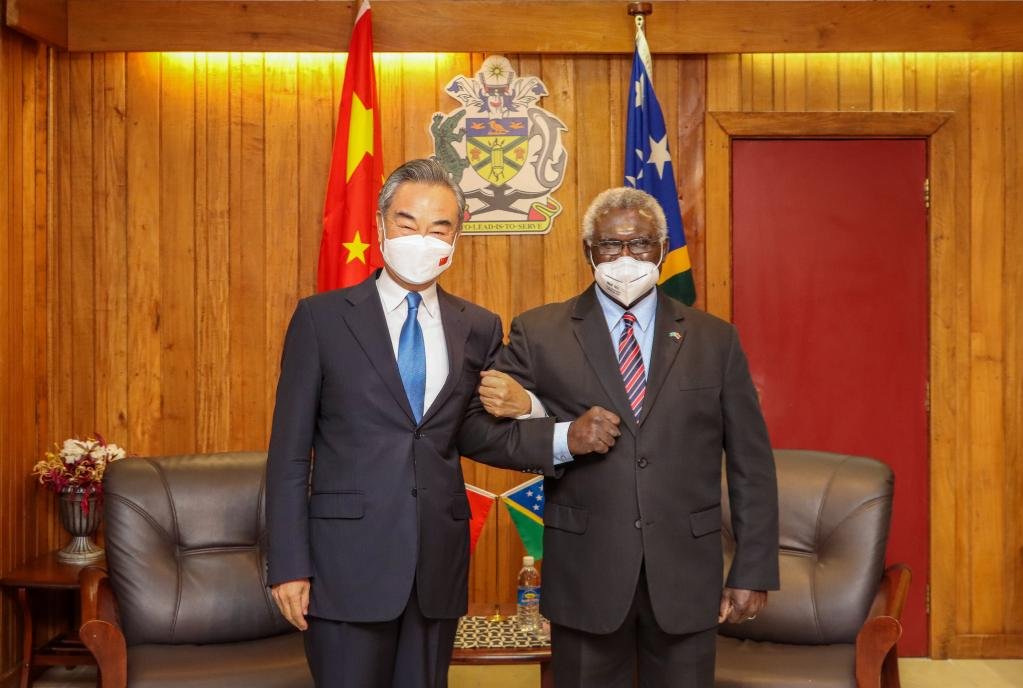 The signing of a security pact between China and the Solomon Islands has already sparked concerns about having a Chinese base close to Canberra. Further, speculations are rife that a similar deal has been offered to Kiribati, an island state close to the American territory of Hawaii.
China, however, has categorically denied all such claims.
Are Western Concerns And Claims Baseless?
According to the Global Times report, the Chinese Embassy noted that China and PNG have engaged in practical cooperation in several areas based on respect for one another and mutual gain.
Russia Arms Its Su-30 Fighters With X-31 Supersonic Missiles; Turkey Tests Its Indigenous Air-To-Air Missile 
This cooperation, it said, has included looking into the possibility of economic investment and infrastructure development on projects like Ihu and other Special Economic Zones at the request of the PNG side.
PNG's Prime Minister, James Marape, said during his talks with Wang on his visit that PNG was committed to improving bilateral ties with China, going through negotiations for a free trade deal, and making it easier for Chinese businesses to function in the nation.
PNG officials also denied the reports in a statement released on July 10. Reports claiming China intended to set up a military base in either Daru, Western Province, or the Ihu Special Economic Zone in Kikori, Gulf Province, are false, according to Elias Rahuromo Wohengu, Secretary of the Department of Foreign Affairs of PNG.
BREAKING: Strongly refuting the media news that claimed that China was building a military base in PNG for developing a special economic zone in the Ihu; the Chines embassy stated that the report was malicious propaganda and false. #ChineseEmbassy #PNG pic.twitter.com/pi5LmX3iJZ

— BNN Papua New Guinea (@BNNPGNews) July 11, 2022
However, China's ambition to form its clique by dismantling the current political order in the Pacific remains under the scanner. The Chinese Foreign Minister's visit to the island state was criticized by the former Papua New Guinea prime minister Peter O'Neill who warned that no agreement should be signed with Beijing in the run-up to the polls, which started this month.
In May-June 2022, Chinese Foreign Minister Wang Yi visited eight South Pacific countries over ten days and hoped to sign a regional security framework with them over a virtual meeting. However, no deal was signed owing to objections from at least one country: the Federated States of Micronesia, which relies on the US for its defense.
China's Foreign Minister leaves the Grand Pacific Hotel in Suva for his first meeting of the day, with Fiji's President. Big day coming up: Wang Yi will also met Fiji's PM Frank Bainimarama before holding a virtual meeting with Pacific Foreign Ministers at around 2pm 1/ pic.twitter.com/13bDdmyERU

— Stephen Dziedzic (@stephendziedzic) May 29, 2022
In June, Beijing published a position paper on its interactions with Pacific island nations. Security and law enforcement cooperation was not included in "China's position paper on mutual respect and common development with Pacific Island countries."
The Guardian reported that the text contrasted a previously leaked draft of the contentious agreement encompassing everything from a free trade zone to security issues. The leak revealed China's plans to engage in cybersecurity, police force training, and increased access to natural resources, which raised concerns among Western allies.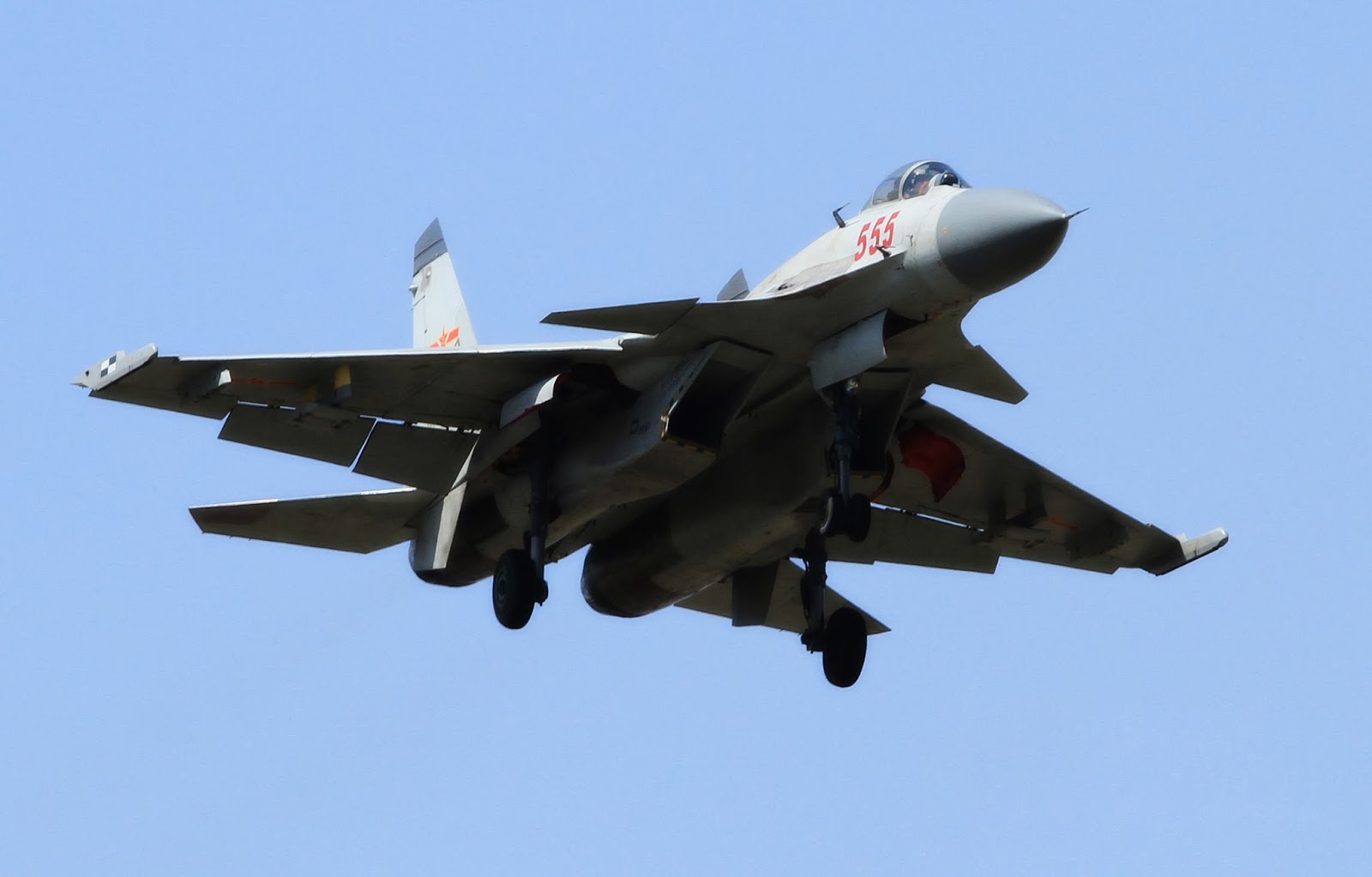 Power Play In The Pacific
At a press conference held in Port Moresby, Papua New Guinea (PNG), the final stop on his PICs tour, Wang announced that China and PICs had reached 52 cooperation pacts covering 15 domains, including those under the Belt and Road Initiative, climate change response, the pandemic, green development, health, trade, and tourism.
China's economic might and massive capital funding allow it to invest vast sums of money in small but strategically placed countries. Beijing has long been accused of 'debt traps' by its critiques, especially seen in Sri Lanka and Pakistan. There are concerns among the western allies that Beijing could use a similar strategy in the Pacific.
The US and Australia are rushing to save their influence in the region for a good reason. A US delegation met PNG Prime Minister James Marape and its defense chiefs in April and announced plans to hold further security discussions in the coming months.
Australia, on its part, is courting the Pacific Island Countries  (PICs) in a big way. EurAsian Times had reported in June that Australia's new Foreign Minister Penny Wong carried out a diplomatic blitz in the Pacific in response to the Chinese Foreign Minister's comprehensive tour.
She visited three countries, Fiji, Tonga, and Samoa, in a record number of days before leaving for a visit to Indonesia with Prime Minister Anthony Albanese.
The message I want to share with our friends in Samoa and Tonga is how deeply the new Australian Government values being part of our Pacific Family.
 
As I said during my visit to Fiji last week, we will listen and we will work with you to make our Pacific Family even stronger. pic.twitter.com/TefE5bPLGQ

— Senator Penny Wong (@SenatorWong) June 1, 2022
China is also simultaneously engaging with the US and Australia. Recently, a meeting between Chinese Foreign Minister Wang Yi and American Secretary of State Antony Blinken was touted as constructive. Wang Yi also urged his Australian counterpart, Penny Wong, to act as a partner and not an opponent in what could be seen as initiating a reset in ties.
That being said, it would be crucial for the US and Australia to keep the region free of Chinese influence since Western military assets dominate the Pacific region and are imperative to their security.
The claims about China's intention to erect military bases all over the Pacific might not be verified yet, but they are sure to raise the stakes.