China has rejected Japan's accusations of firing missiles into its exclusive economic zone during an exercise off Taiwan, saying they were Chinese waters.
China-Taiwan Clash: Taipei Adopts 'Porcupine Strategy' That Aims To Make Chinese Invasion 'Bloody Costly' With US Support
"We firmly reject Japan's false and ungrounded criticism," Foreign Ministry spokesperson Wang Wenbin said during a daily press briefing.
China sees Taiwan as its territory. Wang argued that the borders of China's and Japan's exclusive economic zones near the island in the East China Sea were yet to be settled.
"Taiwan is a Chinese territory, and China has been conducting a routine military exercise in its own waters. They are being staged in an open, transparent, and professional way," he added.
He accused Tokyo of toeing the US line on Taiwan. Beijing launched the drills last Thursday, a day after US House Speaker Nancy Pelosi visited the island while on an Asia tour.
Wang said the exercise sent a signal to "provocateurs" while protecting China's national sovereignty and territorial integrity.
He also called out Japan for advocating nuclear disarmament despite relying on Washington's "nuclear umbrella." Several Japanese lawmakers have urged Tokyo to keep the nuclear option on the table.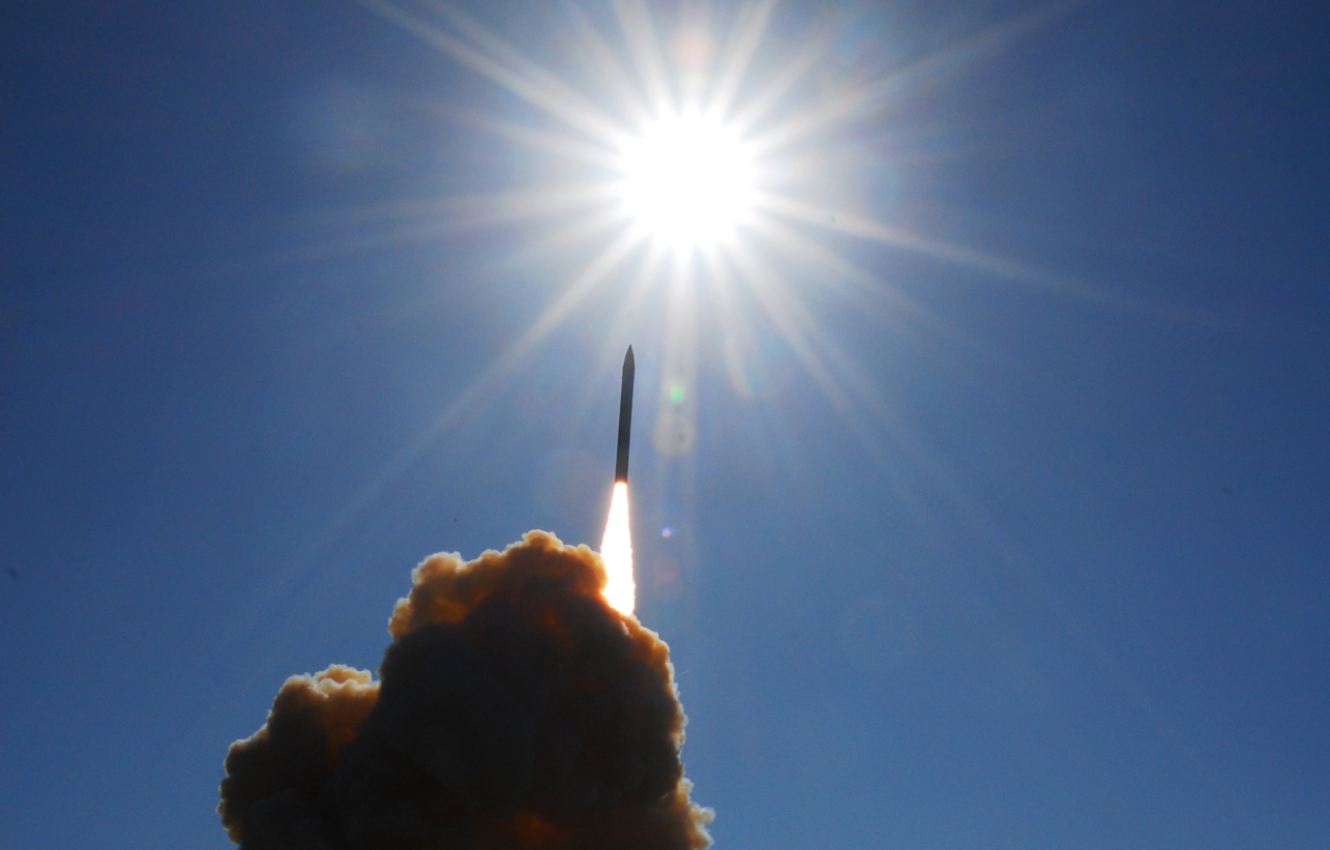 Earlier, Chief Cabinet Secretary Hirokazu Matsuno said that Tokyo was concerned about military drills launched by China and called for a peaceful resolution of any issues regarding the situation around Taiwan.
"The peace and stability of the Taiwan Strait is important not only for the security of Japan but also for the stability of the international community. We hope that any issues around Taiwan will be resolved peacefully through dialogue," Matsuno said during a press conference.
Matsuno stated that the area of the Chinese military exercises includes Japan's exclusive economic zone. "We have expressed our concerns to the Chinese side given the details of the military drills, in particular the live-fire exercises," Matsuno added.
Later, US National Security Council Strategic Communications Coordinator John Kirby said that Washington condemns China's missile launches in Japan's exclusive economic zone that were carried out as part of military exercises in response to House Speaker Nancy Pelosi's trip to Taiwan.
"I'm sure all of you that covered overnight, the People's Republic of China launched an estimated 11 ballistic missiles towards Taiwan, which impacted the northeast, the east and southeast of the island.
We condemn these actions, which are irresponsible and at odds with our long-standing goal of maintaining peace and stability across the Taiwan Strait and in the region," Kirby told a briefing. "China has chosen to overreact and use the speaker's visit as a pretext to increase provocative military activity in and around the Taiwan Strait."
Pelosi arrived in Taiwan last Tuesday as part of a congressional delegation's tour of the Indo-Pacific region, casting aside private warnings from the Biden administration about the risk that her high-profile diplomatic visit could bring and drawing a sharp response from the Chinese government.