This year marks the tenth year of the People's Republic of China's $1.4 trillion Belt and Road Initiative (BRI), Xi Jinping's ambitious project to connect Asia, Africa, and Europe, a supposed '21st century silk road.'
However, the project is viewed with suspicion in view of China's vision of a China-led world order.
The suspicion grew deeper with the developments, rather economic misfortunes, witnessed in South Asian countries that are signatories of the BRI as a result of Beijing's predatory tactics through its BRI, what is infamously known as China's 'debt-trap' diplomacy.
Except for India and Bhutan, all South Asian countries are a signatory to the BRI at present. Nevertheless, a look at the economic condition of the countries tells us that China's BRI promises have not been realized since its initiation a decade back.
A look into India's two bordering nations — Nepal and Pakistan, both considered 'all-weather friends' of China — will give a clear picture in this regard.
Pakistan joined the BRI in 2013. Even before its joining, the talks of establishing an economic corridor had been going on between Islamabad and Beijing.
In 2013, the multibillion-dollar China-Pakistan Economic Corridor (CPEC) was announced and received a further boost in 2015 with Xi Jinping's visit to Pakistan.
The $62 billion corridor project aims to link Pakistan's Gwadar port in southwestern Pakistan with Kashgar in northeastern China's Xinjiang Uyghur Autonomous Region, measuring around 3,000 km, highlighting energy, transport, and industrial cooperation.
Dubbed as a 'flagship project of the BRI' that is to play a pivotal role in transforming Pakistan's economic landscape, the CPEC was launched at a crucial time when Islamabad was grappling with volatile situations such as internal security crisis because of increased terrorist attacks and economic concerns such as drying up of the FDI, macroeconomic instability and electricity crisis.
However, since 2018, the progress of the CPEC slowed down because of these very reasons. Chinese investors in Pakistan began to be the target of militant attacks, prompting Chinese leaders' call for Islamabad to ensure the security of Chinese citizens in Pakistan.
So far, about $25.4 billion is claimed to have been invested in various projects under the CPEC, such as the completion of coal and hydel power projects, the orange line, and road infrastructure.
Nevertheless, Beijing's predatory lending to Islamabad is largely to fulfill its own geostrategic objectives, with the former controlling the narrative, keeping murky with respect to the details of the projects, including the terms of investment, loans, the full extent of the projects and overall cost to Pakistan.
Islamabad is presently suffering the worst economic crisis since its formation. An exclusive report published by the Associated Press in May 2023 reveals that as much as 50 percent of Islamabad's foreign loans are from China, affecting the tax revenue for essentials such as school, fuel, and electricity.
As per the latest estimates, Pakistan's external debt soared past $100 billion, with more than $30 billion, that is, one-third of the external debt, is owed to China.
Needless to say, the China-Pak economic ties via the CPEC are built mostly on debt, with a high interest of 4.5 to 6 percent, adding to the financial burden of the already economically distressed Islamabad.
The extension of BRI to Afghanistan in May, following the Taliban's agreement to join and Pakistan's agreement to extend the $62 billion CPEC to Kabul, raised suspicion of China's interest in tapping the war-torn but resource-rich nation's tapped and untapped reserves and facilities.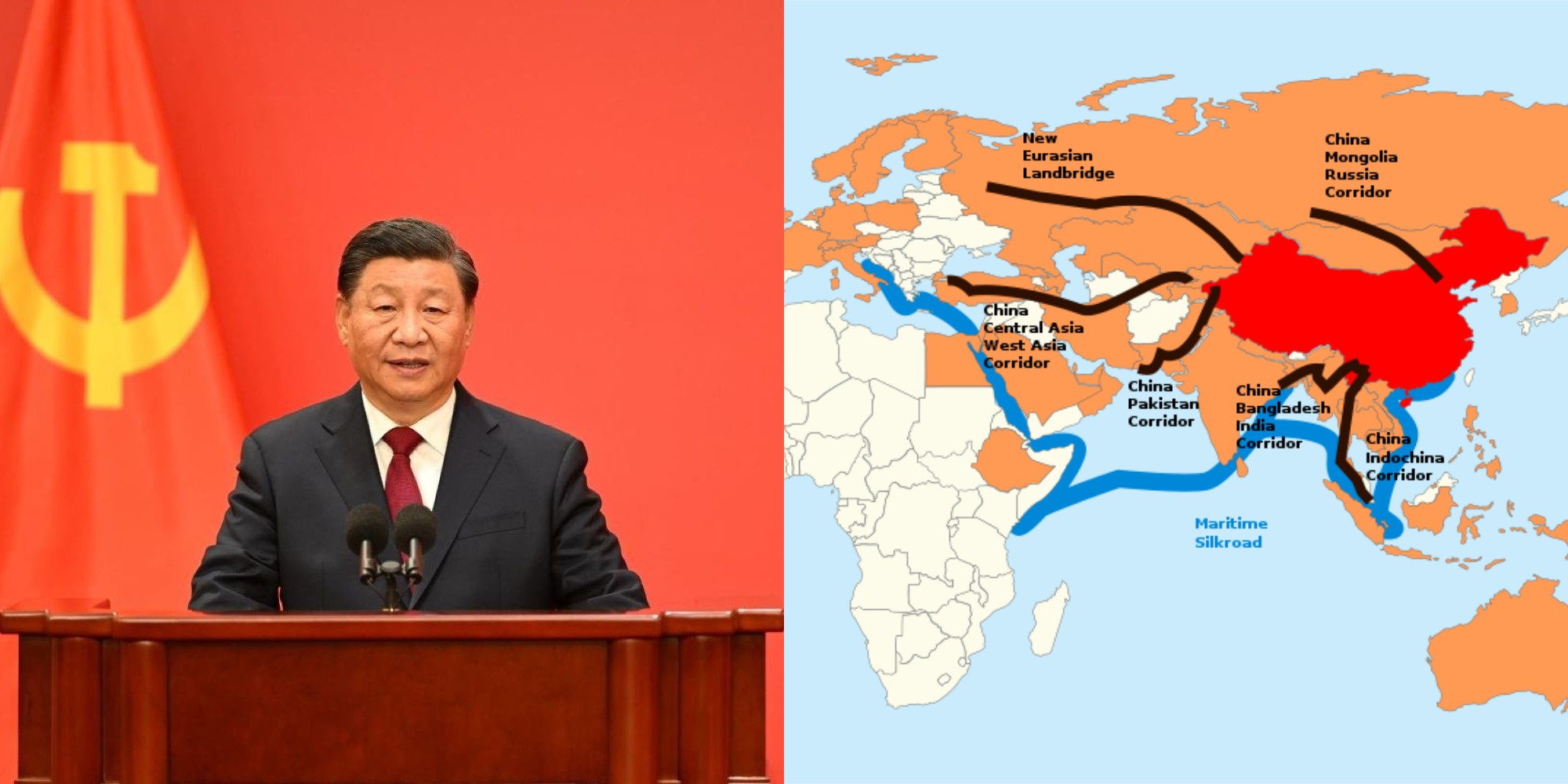 Nepal became a signatory of the BRI in 2017, and at present, China is Nepal's largest creditor. Initially, Kathmandu agreed to 35 projects under the BRI, but later in 2019, at Kathmandu's request, the number of projects was reduced to nine.
Nepal made it clear during the listing the nine projects that it would prefer grant or soft loans under the BRI instead of high-interest loans with short repayment timelines.
It can be discerned that the financial crisis faced by Colombo raised concerns among officials in Nepal to slow down Chinese financing.
Since 2017, no projects under the BRI have seen its implementation in Nepal, despite reaching many agreements, like the new 150-km railway line connecting Kathmandu and Kerung in Southern Tibet in 2018 and the Trans Himalayan Multidimensional Connectivity economic corridor, which China pledged to provide $118 million grant in 2022 and hailed it as "from land-locked to land-linked country."
The only project proposed by Kathmandu under the BRI is the development of the Madan Bhandari University in 2019. However, none saw its implementation even though the BRI agreement between the two countries was renewed for the second time in May this year.
In 2022, a six-point agreement was signed by both to increase Nepal's engagement and exchange information on governance, legislature, and supervisory practices.
At the turn of this year, controversy and confusion surfaced in Kathmandu following Beijing's unilateral claim that the recently inaugurated Pokhara International Airport was a 'flagship project' of China-Nepal BRI cooperation.
To this, the Nepal Foreign Minister NP Saud clarified that project implementation under the BRI is still under consideration, and not a single project has yet been implemented.
In fact, the airport is based on a $215 million soft loan provided by China's EXIM Bank in 2016, a year before Nepal became a signatory of the BRI.
Similarly, in June, Chen Song, the Chinese Ambassador to Nepal, wrote on Twitter that the inauguration of the WeChat Pay Cross-Border Payment Service be a new step towards financial connectivity and one of the five aspects of cross-border linkage under the BRI, despite Kathmandu's repeated reiteration that there is no implementation of any projects as of now.
It can be assumed that Beijing's unilateral declaration of projects under the BRI is based on showcasing its increased visibility and influence in Nepal.
While BRI project discussions have been solely centered on infrastructural projects, Nepal's preference for soft loans or grants over commercial loans (which is preferred by Beijing) with interest rates and repayment periods to be in line with the multilateral funding agencies such as the Asian Development Bank and the World Bank and BRI projects to be open for free and fair competitive bidding under the BRI speaks volume of Nepal's suspicion and caution of Beijing's ill intentions and misadventure in the region under the pretext of the BRI.
The major impediment in project implementation remains a lack of clarity and ambiguity on the part of Nepal with respect to its financing modality.
It is, therefore, crucial for both Nepal and Pakistan to be wary of China's geostrategic objectives via the BRI to assert regional domination in South Asia and push economically weaker countries further into a debt trap.
The predatory tactics by China also explain why the BRI is slowly losing significance, a decade since its initiation.
NC Bipindra is a 30-year veteran in journalism specializing in strategic affairs, geopolitics, aerospace, defense, and diplomacy. He has written extensively for the Times of India, New Indian Express, Press Trust of India, and Bloomberg News. He can be reached at ncbipindra (at) gmail.com