Russian engineers have claimed to have developed a technology for their Joker line of First Person View (FPV) drones that allow the Unmanned Aerial Vehicle (UAV) to go into a kind of 'sleep mode' for several weeks before being reactivated for an attack.
Called the hibernation mode, the technology also spares the aircraft any Electronic Warfare (EW) jamming since it does not emit or receive any radio airwaves during the period. 
Russia introduced the Joker FPV loitering munitions in May this year as a part of a larger effort to field indigenously developed drones with more Russian electronic components to reduce dependence on sanctioned Western imports that can be mass-produced.
This followed the war lessons where Ukraine modified cheap commercial drones with explosives for combat roles like kamikaze, bombing, or tactical battlefield tasks like surveillance, reconnaissance, and artillery fire correction. 
However, details on the hibernation device are scarce, and experts also point to other common battlefield scenarios that might expose the drone, particularly rapidly evolving battlefield situations that might expose the UAV's hiding place. 
Hibernation For Weeks
The director general for the Center for Integrated Unmanned Solutions (CCBR), Dmitry Kuzyakin, said the hibernation tool allows the drone to go into sleep mode for several weeks "after being placed in an attack position." 
"A tool for hibernating FPV drones of the Joker line and its top model, Ultimatum, was developed and implemented at the Central Design Bureau. A drone with a hibernator can take up a position for an attack and go into hibernation for several weeks. In the air, a sleeping drone does not manifest itself. And attack," Kuzyakin said.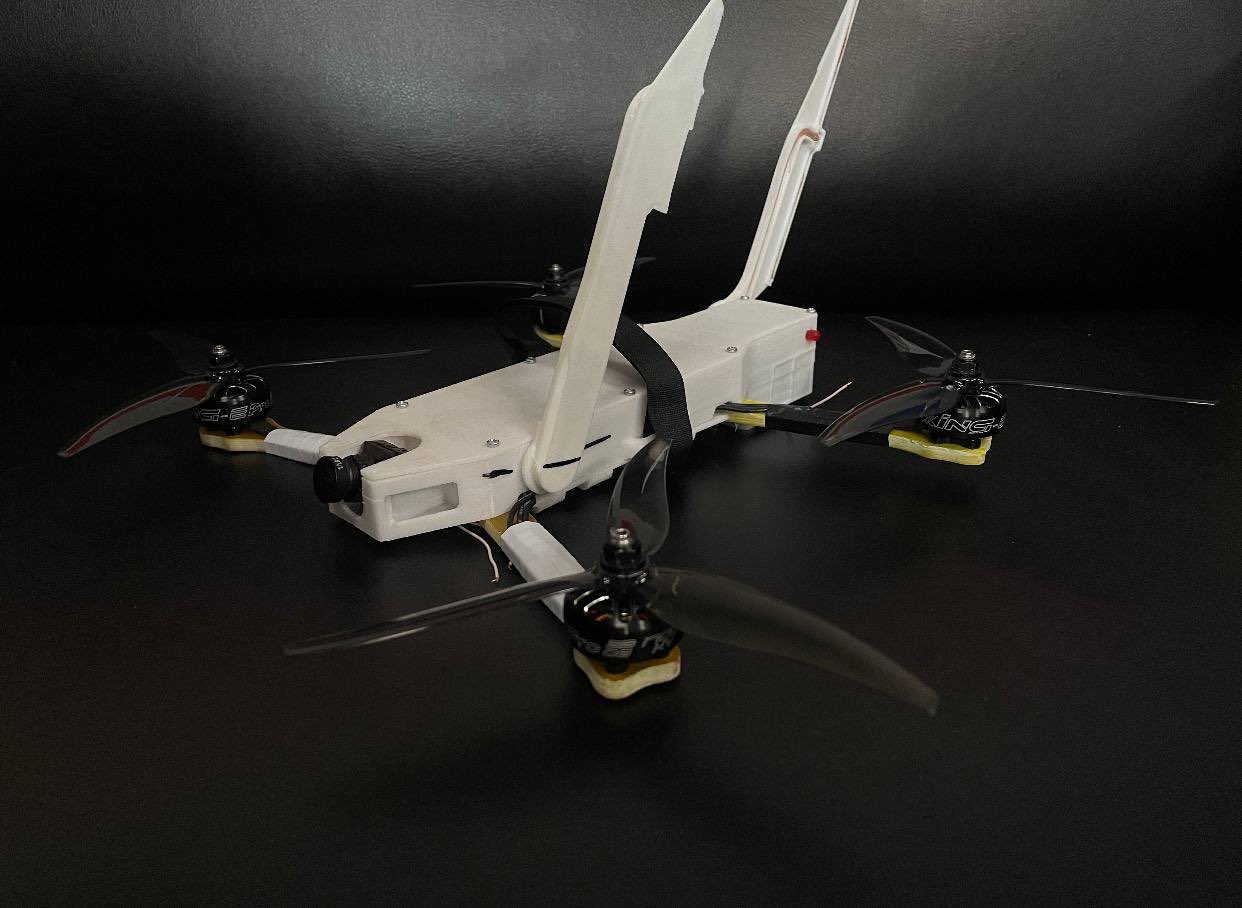 Kuzyakin explained that the hibernation tool minimizes the time to prepare the device for an attack. "Flying time is saved. A few seconds pass between turning on the drone and attacking, which leaves no chance of launching countermeasure systems. One FPV pilot can place, and then 'wake up' and sequentially use up to 15 'sleeping drones,'" he said.
Kuzyakin noted that the Central Design Bureau is working to stay ahead of technology in the field of FPV drones. "We are on the verge of an FPV revolution in armaments. Now, in a situation of a stable front, the scenarios that we see in Telegram channels are most in demand: attacks on enemy strongholds and hunting for armored vehicles. But if you look at the FPV tool wider and improve its functionality, you can be ahead of the enemy not only in tactics but also in the scenarios of its application," the CEO of the organization said.
The drone or drones are placed on "commanding heights and building rooftops or other high-rise structures as prepositions for drone attacks." "When the time comes to launch the attack, the drone would not need to traverse the distance to the target, as it would already be positioned. This device enables reducing attack preparation time to the minimal amount possible – just a few seconds pass between drone reactivation and the attack, leaving the adversary no chance to launch anti-drone systems," the report added. 
Promising But Limited Use
The kind of technology that 'activates' the drone remotely while in sleep mode is unclear, but it can be assumed to be a single powerful signal that brings it back online when required. Also, it is not known whether the drone can be placed in open fields or trees because, given the description, it can be hidden for hibernation only in buildings. These could possibly be towns and settlements midway between the frontline and the rear areas. 
Samuel Bendett, a UAV, Russian military, and Artificial Intelligence (AI) expert from the Center for Naval Analyses (CNA), pointed to how the drone might get exposed when the "battle lines suddenly shift and positions are abandoned, and these drones are discovered and neutralized." "Prepositioning drones for a short period of time may be useful, but lengthy hibernation may not work," Bendett added.
Prepositioning for a longer time also entails greater coordination between the operators, other units, and higher commanders, especially when they either sustain casualties or are rotated out of the combat zone. The presence of prepositioned drones could likely be forgotten or overlooked, leading to the wastage of resources.
Thus, technical proficiency apart, the concept of drones is new. Although Russia seems to be rapidly adapting to the systems, it would be time until all units and formations are accustomed to its operations.