Indo-Russian enterprise BrahMos Aerospace is all geared to sell the BrahMos supersonic cruise missile to Indonesia, more than a year after clinched its first-ever export deal with the Philippines.
To expand its footprint in Southeast Asia, the India-based BrahMos Aerospace plans to finalize a deal this year to sell Indonesia supersonic cruise missiles for at least $200 million, the company's chief executive told the media.
As part of the ambitious drive by Indian Prime Minister Narendra Modi to triple defense exports, BrahMos, a joint venture between India and Russia, sold $375 million worth of shore-based anti-ship missiles to the Philippines last year.
Media reports previously indicated that the BrahMos supersonic missile alone has the potential to reach $3 billion by 2026, even as Modi has set a lofty objective of $5 billion for India's defense exports to be attained by 2024–2025 from the present $1.5 billion.
BrahMos Corporation is prepared to lead India's export push. Many nations, particularly those in South East Asia and the Middle East, have expressed a keen interest in purchasing the Made-in-India missiles designed and developed in collaboration with Russia.
Indonesia has, thus, emerged as a potential customer. As per reports, the Indo-Russian joint venture BrahMos Aerospace and Indonesia have been in protracted negotiations. However, no specifics regarding the scope or timetable of a potential agreement have been made public.
BrahMos Aerospace CEO Atul D. Rane told Reuters that the company has proposed to supply shore-based missiles and a variant that can be mounted aboard warships as part of a deal worth $200 million to $350 million with Jakarta.
"I have a team right now in Jakarta," Rane told Reuters in an interview, adding that a deal could be in place within the year. "The defense forces of Indonesia are extremely interested."
Although Indonesia is overhauling its military to make it more combat-ready, a representative for Indonesian Defense Minister Prabowo Subianto declined to respond on the purchase of BrahMos immediately, stating that he needed to confirm the information first.
Rane further informed that BrahMos also hopes to secure a $300 million follow-up purchase from the Philippines, where its missiles will be provided to the Philippine Marine Corps beginning at the end of 2023.
?? is one step closer towards fielding ?? BrahMos anti-ship cruise missiles. 21 Philippine Marines completed training in the operation and maintenance of the ?? missile last week. The first battery is to be delivered to the ??'s Coastal Defense Regiment this year. (? PMC) pic.twitter.com/jGWQkyckK6

— Aaron-Matthew IL (@Aaron_MatthewIL) February 17, 2023
Earlier, EurAsian Times reported that a batch of twenty-one Philippines marines completed hands-on training focused on operating and maintaining the newly-purchased BrahMos anti-ship supersonic cruise missile in February 2023.
Manila has already carried out a provisional activation of the Philippine Marine Corps (PMC) Shore Based Anti-Ship Missile (SBASM) battalion.
According to information from the defense intelligence firm Janes, Indonesia and the Philippines have increased their spending on acquiring weapons and other military hardware due to a growing Chinese maritime presence in the South China Sea and some adjacent areas.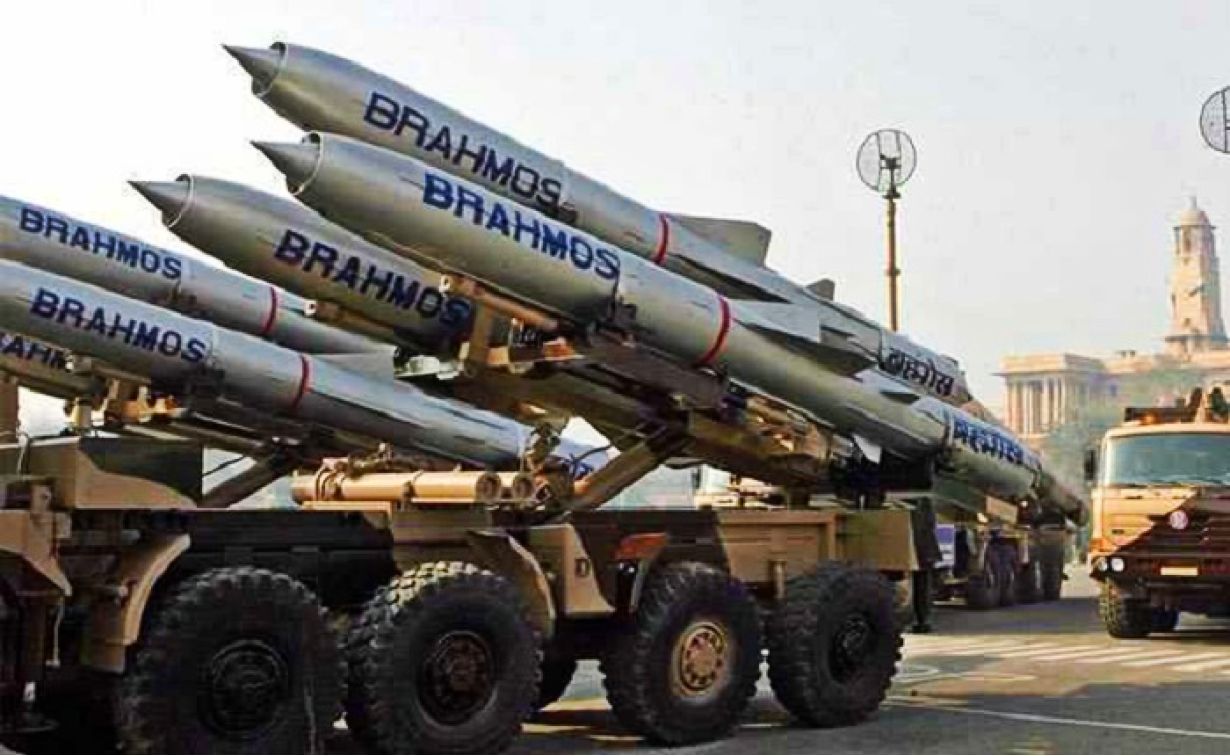 Indonesia's Military Ramps Up
Indonesia is expected to buy the ship-borne cruise missile variant for its warships. A team from the Indo-Russian joint venture, BrahMos Aerospace Private Limited (BAPL), has already visited Indonesia's shipyard to study the possibility of fitting the missile.
On its part, Indonesia is preparing itself militarily for any eventuality in and around Natuna, suspecting that China is exploring opportunities to seize effective control of the islands. Both countries remain invested in a territorial dispute in the South China Sea.
Tensions between the two countries came to a head when, in December 2021, China demanded that Indonesia suspends oil and gas drilling in the water off its Natuna islands, also known as the North Natuna sea in Indonesia.
Indonesia did not stop the drilling, a job given to Noble Clyde Boudreaux on June 30, 2021, and completed on November 19. However, throughout that duration, Chinese and Indonesian ships shadowed each other around the oil and gas field, frequently coming within one nautical mile of each other.
These waters are entirely within Indonesia's Exclusive Economic Zone (EEZ), and they are separated from the nearest Chinese territory, Hainan Island, by 2000 kilometers of Malaysian and Vietnamese EEZs.
The 2016 ruling of the Permanent Court of Arbitration in the case brought by the Philippines against China over rights in the South China Sea under the UN Convention on Law of the Sea underscored the sanctity of the EEZ.
China, however, seems unimpressed. China challenges Indonesia's sovereignty by asserting that the waterway is part of the broader territorial claim in the South China Sea delineated by the infamous "nine-dash line."
Against that backdrop, Jakarta is relentlessly working towards bolstering its military to deter China in the South China Sea.
Besides the BrahMos, India has reportedly offered to supply Indonesia with coastal defense radars and marine-grade steel. India will also like to service the Russian-made Su-30 combat jets flown by the Indonesian air force as part of efforts to deepen bilateral defense and military cooperation.
Contact the author at sakshi.tiwari9555 (at) gmail.com