A Japanese F-15 fighter aircraft went missing after taking off from Komatsu Air Base in the central prefecture of Ishikawa on January 31, according to the Japan Air Self-Defense Force (JASDF).
The fighter was conducting training with a two-person crew aboard when radar contact was lost at 5.30 pm over the Sea of Japan, roughly 5 kilometers west-northwest of the base, JASDF said in a statement.
During its search and rescue effort, the ASDF found some floating debris in the area where the plane had gone off the radar. The prefecture's Kanazawa Coast Guard Office said it received a call around the same time reporting a red glow off the coast of Kaga near the installation, stated Kyodo News.
According to the ASDF, the missing fighter was part of a squadron that serves as an enemy aircraft in tactical flying training. The defense ministry believes the plane crashed, but an official said they were still probing the situation.
❗?? Japanese F-15 disappeared from radar.

An F-15 fighter jet of the Japan Air Self-Defense Force disappeared from the radar during a training flight, NHK reports. The reasons for the incident are currently being investigated. pic.twitter.com/mPIFuAaz1q

— The RAGE X (@theragex) January 31, 2022
The F-15 Eagles are primarily used by the Japanese Air Force for interception. In the last nine months, Tokyo reported over 700 incursions forcing it to scramble its fighters, as previously reported by EurAsian Times. China's growing belligerence in the region has meant that Japan's fighter jets remain vigilant and stretched.
The pilot of a Japanese F-35A had experienced "spatial disorientation" which caused his fighter plane to crash into the sea in September 2019. Maj. Akinori Hosomi, whose remains were later discovered, was unlikely to have attempted to eject from his plane, according to an investigation report.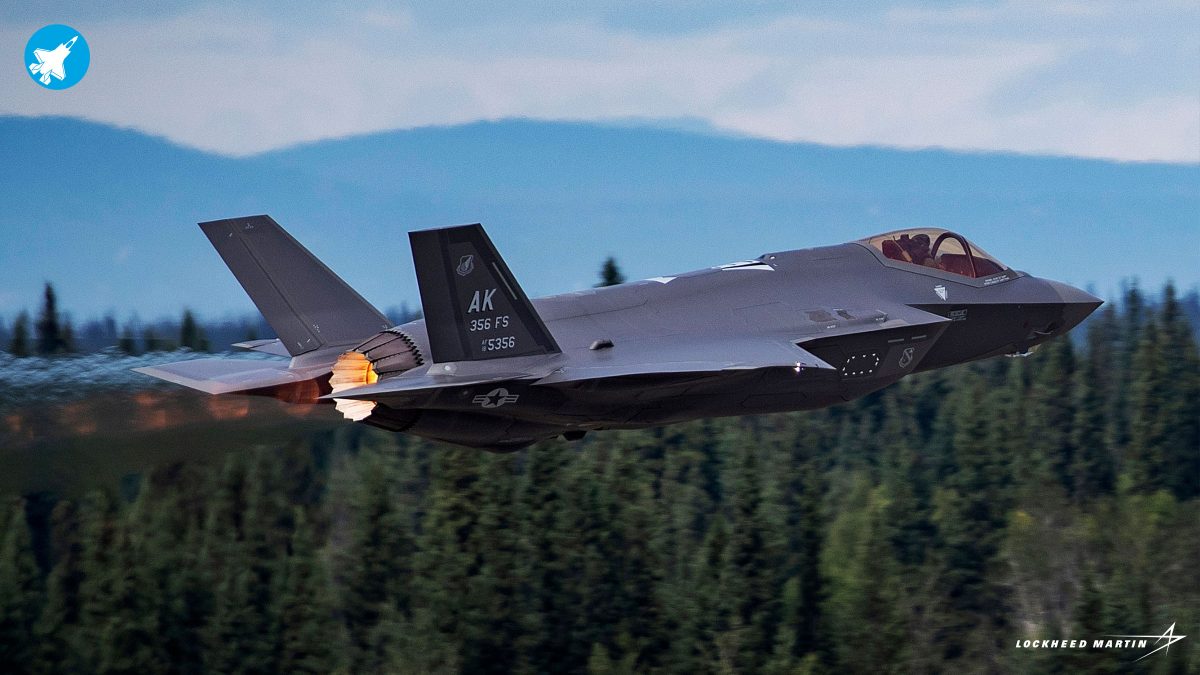 F-15 Eagle — JASDF Workhorse?
The F-15 is an all-weather, tactical fighter jet. The Eagle achieves air superiority through a combination of exceptional maneuverability and acceleration, range, armament, and avionics.
It is capable of breaching enemy defenses and outperforming any modern adversary aircraft. The F-15 includes electronic systems and weaponry that allow it to detect, acquire, track, and strike hostile aircraft while flying in friendly or enemy airspace. The weapons and flight control systems are built such that air-to-air combat may be performed safely and effectively by a single person.
PHOTEX at conclusion of 12-day Exercise Noble Union held South of Okinawa with USS America-led Expeditionary Strike Group 7 and two ships from Japan's Maritime Self Defence Force.

Japan-based JASDF and US F-15 Jets also participated.

????????#CSG21 #LSGE21 pic.twitter.com/KOnrtpZNpA

— Navy Lookout (@NavyLookout) August 26, 2021
The greater maneuverability and acceleration of the F-15 are obtained with a high engine thrust-to-weight ratio and low wing loading. Low wing loading (the ratio of aircraft weight to wing area) is critical for maneuverability, and when combined with a high thrust-to-weight ratio, allows the aircraft to turn closely without losing airspeed.
The F-15 is distinguished from other fighter aircraft by its multi-mission avionics system. A head-up display, advanced radar, inertial navigation system, flying instruments, ultrahigh frequency communications, tactical navigation system, and instrument landing system are all included.
It also has an internally mounted tactical electronic-warfare system, a "friend or foe" identification system, an electronic countermeasures suite, and a central digital computer.
The flexible pulse-Doppler radar system on the F-15 can track high and low-flying targets without being distracted by ground clutter. It can identify and track airplanes and tiny high-speed objects at distances ranging from beyond visual to close range.
The radar transmits target information to the central computer, allowing for more effective weapon delivery. In close-in dogfights, the radar automatically detects hostile aircraft and displays this information on the head-up display. The electronic warfare system on the F-15 enables both threat detection and automatic countermeasures against chosen threats.
The F-15 can carry a variety of air-to-air weapons. An automated weapon system allows the pilot to engage in aerial combat in a safe and effective manner.
All these features make the F-15 an ideal match for Japan's air force. Even though there have been reports about Japan downsizing its F-15 fleet to accommodate more F-35s, JASDF has continued flying the Eagles, with an enhanced focus on upgrades.
Japan Getting 'Super Interceptors'
In response to the heightened threat to its security, Japan is upgrading its existing fleet of F-15 Eagles.
According to an earlier press release from the US Department of Defense, Boeing has been awarded a contract for more than $ 470 million by the US Air Force to develop new systems for Japan's F-15 Eagle 'Super Interceptors', as previously reported by the EurAsian Times.
The contract calls for the design and development of an integrated suite of aircraft systems to assist the modification of Japan Air Self Defense Force F-15MJ aircraft, as well as the creation, testing, and delivery of four Weapon System Trainers. The deal will be carried out in St. Louis, Missouri, and is expected to be completed on December 31, seven years from now.
Japan has the largest fleet of F-15 Eagle fighters outside the United States. To monitor the vast oceans surrounding the Japanese archipelago, the powerful twin-engine fighters combine quick speed, modern radars, and substantial fuel and armament loads.
The Pentagon had approved the Japanese government's intention to spend up to $4.5 billion to upgrade 98 Boeing F-15J fighter jets to the JSI standard in October 2019.
Upgraded F-15Js will supplement Japan's air combat capability until the mid-2030s when the JASDF's Mitsubishi F-2 aircraft will be replaced by Japan's next-generation stealth fighter. The improved F-15 upgrades will most likely assist Japan in more efficiently achieving its maritime patrol requirements, allowing it to coordinate with ground forces to attack anywhere a threat exists.