President Xi Jinping intends to use force to reunite Taiwan with China by 2027, an influential Chinese academic who advises Beijing on foreign policy has said.
This remark suggests that China's People's Liberation Army (PLA) already has a firmer footing than the US military to deal with a contingency involving the self-governing island. 
"Once the National Congress of the Communist Party of China is over in the fall of 2022, the scenario of armed unification will move toward becoming a reality. It is very likely that the leadership will move toward armed unification by 2027, the 100th anniversary of the PLA's founding," Jin Canrong, a professor in Renmin University's School of International Studies, told Nikkei Asia.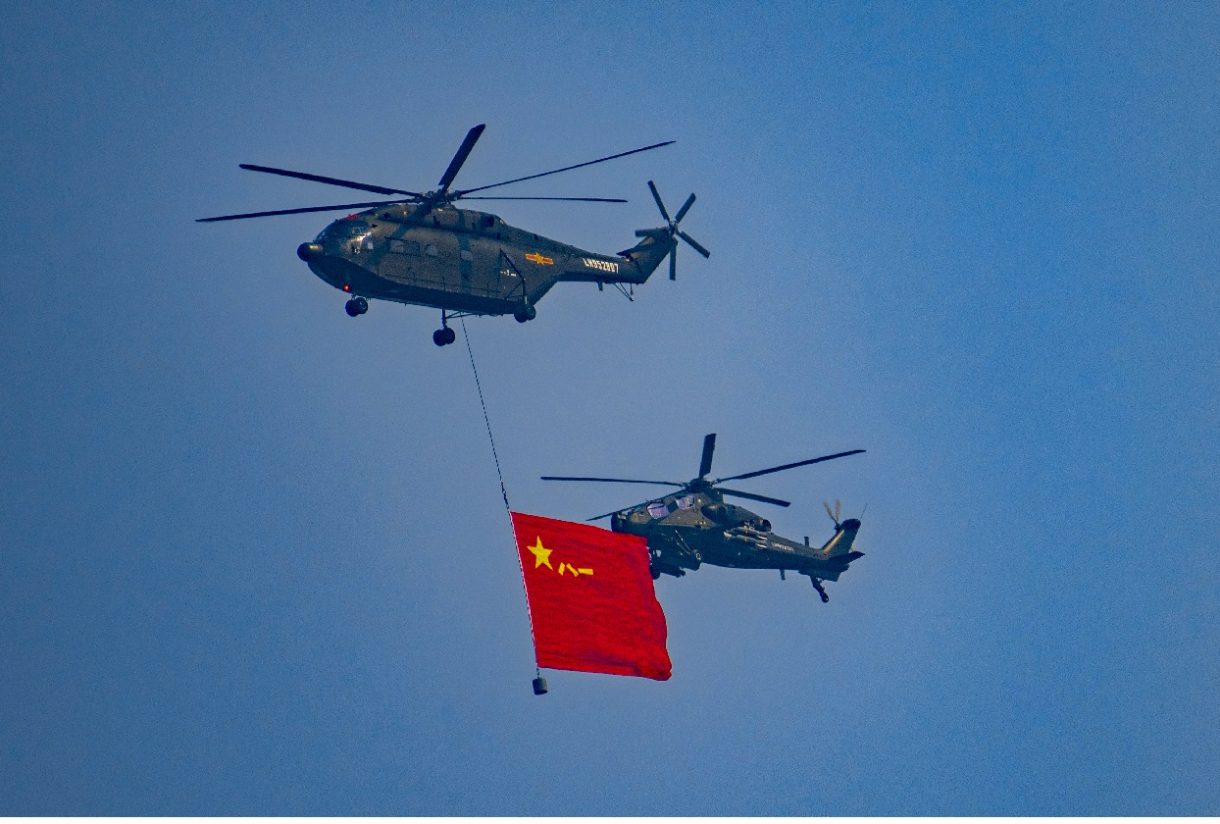 Professor Jin is regarded as one of China's most outspoken hawks, with a huge number of social media followers. His latest comments reinforced a viewpoint previously voiced by Admiral Phil Davidson, the since-retired commander of the US Indo-Pacific Command, who told the Senate Armed Services Committee: "I think the threat will manifest during this decade, in fact, in the next six years."
Perhaps, China has made it clear to the rest of the world that PLA's aggressive posture vis-a-vis Taiwan will continue until it takes over the island. At least 39 Chinese warplanes flew toward Taiwan recently, making it the largest aerial intrusion into the island's air defense identification zone (ADIZ) so far this year.
Jin asserted that China already has the power to unify Taiwan by force within one week and that the PLA can overwhelm any US force within 1,000 nautical miles of the shoreline. The PLA is believed to have devised a strategy to keep US naval warships out of Chinese waterways.
Will Japan Back Taiwan?
Since Taiwan cannot match China militarily, it has focused on fielding an asymmetric, or "porcupine" defense system to dissuade or resist a ground offensive. The island has also campaigned for information and logistical assistance from other countries, including Japan and the United States. 
Japan has openly supported Taiwan in face of Chinese aggression. It was recently reported that the Japanese and US militaries have created a draft plan for coordinated action in the event of a Chinese invasion of the island.
Under the plan, the US Marine Corps will set up temporary facilities and deploy troops throughout the Nansei island chain, which stretches from Kyushu, one of Japan's four main islands, to Taiwan. 
Tokyo had earlier indicated that it would explore options and prepare for "various scenarios" while reiterating close US ties. Then-Japanese Prime Minister Shinzo Abe even said, "A Taiwan emergency is a Japan emergency". 
Countering this notion, Jin said, "Japan should not intervene in a Taiwanese emergency." He further said that the United States is already unable to defeat China. In the event that Japan intervenes, China will be forced to defeat Japan as well. Japan must recognize that a new transition is taking place, he said.
According to Jin, prospects of peaceful unification of Taiwan have dimmed: "It will be difficult with Democratic Progressive Party President Tsai Ing-wen in power. If [an opposition] Kuomintang candidate wins the presidential election in 2024, relations will improve, but the Kuomintang has no support."
Jin believes that Taiwan should engage in unification talks as soon as possible. He argues that the longer it takes, the worse it will be for Taiwan. 
China and Japan will commemorate the 50th anniversary of the normalization of diplomatic relations in 2022. Jin slammed the Japanese side, saying, on the 50th anniversary, the Chinese government aspires to restore normalcy but Tokyo has become overly conservative, as evidenced by former Prime Minister Abe's remarks on Taiwan, and the situation has deteriorated.
Future Of Sino-US Relations
Like many other countries, the US has no formal diplomatic relations with Taiwan. However, it provides significant political and military support for the island, which is a major source of tension between Beijing and Washington.
Jin predicted that this year will be more difficult for Sino-American ties than 2021. He argued that China will hold its party congress in the fall, while in November, the United States will hold its midterm elections. With such a busy political calendar, the rivalry between the two countries is bound to be obvious.
Taiwan will also host local elections in November. According to Jin, China could be a subject of controversy during those elections. "This will have an impact on China-US ties."
The United States, the United Kingdom, and others have declared diplomatic boycotts of the Winter Olympics in Beijing, which begin this week. Jin, on the other hand, viewed this as insignificant.
Every country is sending players, including the United States, he stated. The event is sponsored by a number of international companies. The absence of high-ranking officials from other countries is not a problem.