In Problems of War and Strategy, Chinese communist leader Mao Zedong had said that "political power grows out of the barrel of a gun". America seems to have adopted this phrase to "political power grows out of sanctions".
For the US, which projects itself as the savior of the world, sanctions are the ultimate weapon to discipline what it sees as "rogue nations". In the most recent case, it has punished Russia with the harshest possible economic sanctions for invading Ukraine. And now, Washington threatens Russia's friend China with similar punishment and isolation.
The two sides discussed the Ukraine crisis during a seven-hour meeting between US National Security Adviser Jake Sullivan and Chinese diplomat Yang Jiechi in Rome on March 14. Washington also indicated China could face "significant consequences" if it provides military and economic aid to Russia amid the ongoing invasion of Ukraine.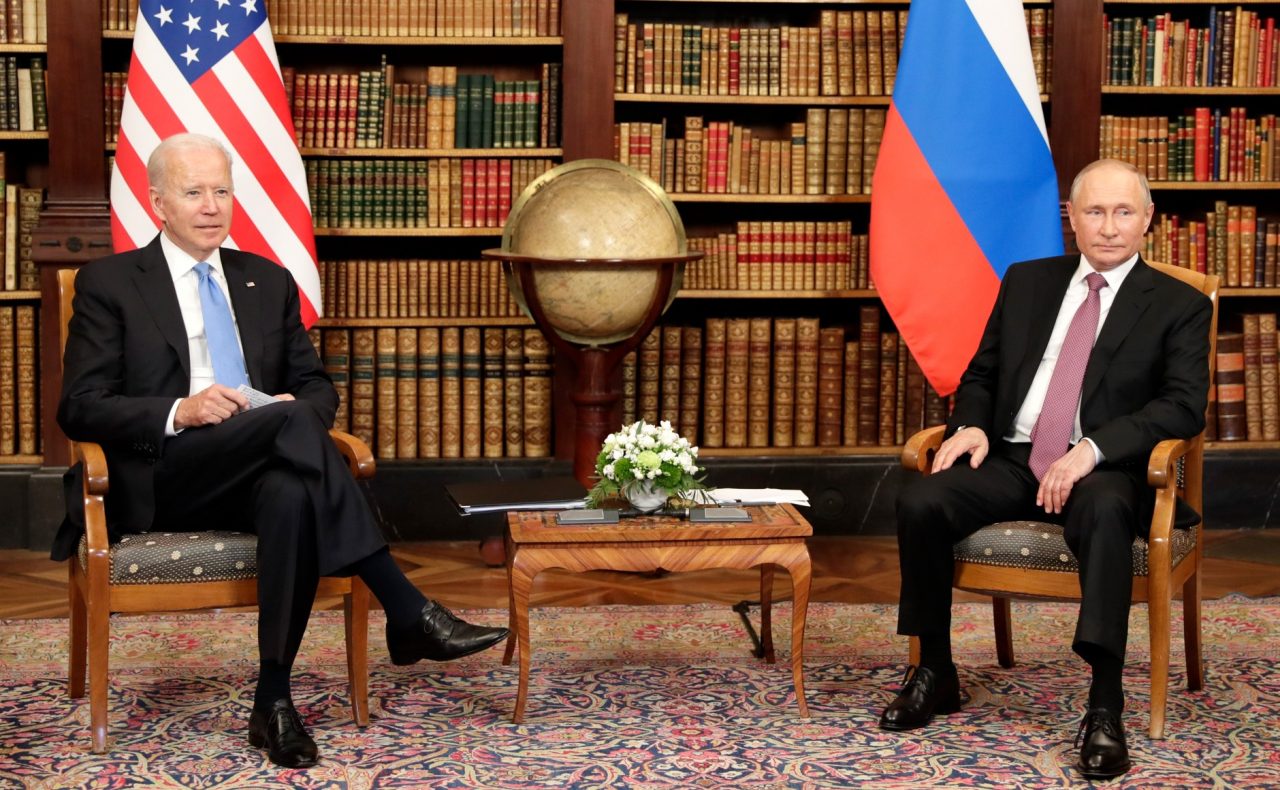 "I think what we have conveyed and what was conveyed by our National Security Advisor in this meeting is that should they provide military or other assistance that, of course, violates sanctions or supports the war effort, that there will be significant consequences," White House press secretary Jen Psaki said at a news briefing in Washington.
According to a Reuters report, prior to the Rome meeting, the US apparently told its NATO allies and Asian partners that China was willing to provide military and economic assistance to Russia during the ongoing war in Ukraine. However, Washington could not provide any public evidence to support its claim.
Why Sanctions Are A Damp Squib
In the post-Cold War period, the US has weaponized the economic sanctions to punish dozens of nations, including its allies and partners, which according to some experts, "has harmed America's economic interests in the world without significantly advancing national security".
The most recent piece of legislation is the Countering America's Adversaries Through Sanctions Act or CAATSA, which was passed by the US Senate in 2017. Iran, North Korea, Turkey, and Russia are among the countries that face action under this law. 
Although a strategic partner of the US, India could also face American sanctions for its purchase of the Russian-made S-400 air defense systems in the same manner as Turkey, a NATO member, was punished, according to some analysts.
Decades ago, Richard N. Haass, an American diplomat and currently, the president of the Council on Foreign Relations, a New York-based think tank, pointed out the flaws in the US foreign policy.
"Economic sanctions are increasingly being used to promote the full range of American foreign policy objectives. Yet all too often sanctions turn out to be little more than expressions of U.S. preferences that hurt American economic interests without changing the target's behavior for the better.
"As a rule, sanctions need to be less unilateral and more focused on the problem at hand. Congress and the executive branch need to institute far more rigorous oversight of sanctions, both prior to adopting them and regularly thereafter, to ensure that the expected benefits outweigh likely costs and that sanctions accomplish more than alternative foreign policy tools," he wrote in a Brookings policy brief in 1998.
A cursory glance at some of the sanctioned countries would reveal how embargoes and blockades have failed to change the attitude and the state of affairs in those nations.
North Korea 
The US does not have any diplomatic relations with North Korea, which faces severe sanctions owing to its nuclear program and large-scale human rights violations. In January this year, the US Treasury imposed new sanctions on Pyongyang over a series of nuclear missile launches.
But all these years, these sanctions have had no effect on North Korean leader Kim Jong-un, who has refused to succumb to American pressure. So far, the Biden administration's attempts to engage the communist country in dialogue to persuade it to give up its nuclear arsenal have proved futile. Biden's predecessor Donald Trump had also failed to stop Pyongyang from pursuing its nuclear program.
Iran
Washington has imposed "restrictions on activities with Iran under various legal authorities since 1979, following the seizure of the US Embassy in Tehran", according to the State Department. Most of the sanctions are related to Iran's nuclear program. The Trump administration had reimposed harsh sanctions on Tehran after Washington pulled out of the nuclear deal.
Following this, Iran started violating the curbs put under the 2015 agreement, officially called the Joint Comprehensive Plan of Action (JCPOA). Now, the Biden administration is once again engaged in talks with Tehran in a bid to revive the deal. Last month, the US State Department waived some of these sanctions as a technical step necessary to return to JCPOA.
Meanwhile, Russia said it had received written assurances from the US that Moscow can carry out its work as a party to the Iran nuclear deal. This is expected to remove a major hurdle in the ongoing talks in Vienna.
Myanmar
Myanmar's junta regime was bombarded with sanctions in the wake of the February 1, 2021, coup that overthrew a democratically elected government. Since then, "the regime has killed nearly 1,500 people, including women and children, and detained some 10,000 more, including civilian officials, civil society and labor activists, journalists, and foreign citizens," the US State Department said in a statement on January 31, 2022.
On the coup anniversary, the US, the UK, and Canada imposed fresh sanctions on people and organizations connected with Myanmar's military regime, targeting judicial officials involved in prosecutions against deposed leader Aung San Suu Kyi. Washington also said that it would continue to impose sanctions on individuals and entities linked to the country's military generals.
"And we're not done… There are those who are behind the coup or helped the coup, there's also those who are working to undermine the democratic path inside Burma, and we'll continue to look closely at any individual or entity that is part of that," State Department Counselor Derek Chollet had said on February 1, 2022.
Such assertions, however, failed to deter the Tatmadaw (military) as it continues to procure weapons such as helicopters and armored vehicles to use against dissenters and civilians. Last month, the UN's special rapporteur to Myanmar, Thomas Andrews, claimed that China and Russia are among those arming Myanmar's military junta.
That said, one can argue that the American practice of imposing unilateral sanctions does not actually improve the situations in the targeted countries. On the contrary, one can argue that this practice could have "catastrophic consequences" in the long run.
It is because the number of such countries is rising gradually – North Korea, Iran, Myanmar, Russia and maybe China too will be pushed to join this group of "rogue nations" very soon. And if the US keeps isolating countries and making them pariah states, they could one day collectively pose a much bigger threat to the democracy and the world order than what short-sighted American leaders may have imagined so far.
Therefore, the best option would be to use a mix of milder and short-term restrictions and sustained dialogues with those regimes to find a common ground. Gone are the days when Washington could bully nations and make them obey its orders. The sooner America realizes this, the better for peace and stability in the world.