Seven Chinese warplanes entered Taiwan's air defense identification zone (ADIZ) on June 18, three days after the island reported the largest Chinese incursion to date.
Taiwan's air control immediately issued air defense warnings and the missile systems were deployed, South China Morning Post reported.
Taiwan has also conducted artillery live-fire drills and acquired a new variant of its homegrown Thunderbolt-2000 multiple rocket system (MLRS), according to Taiwan News.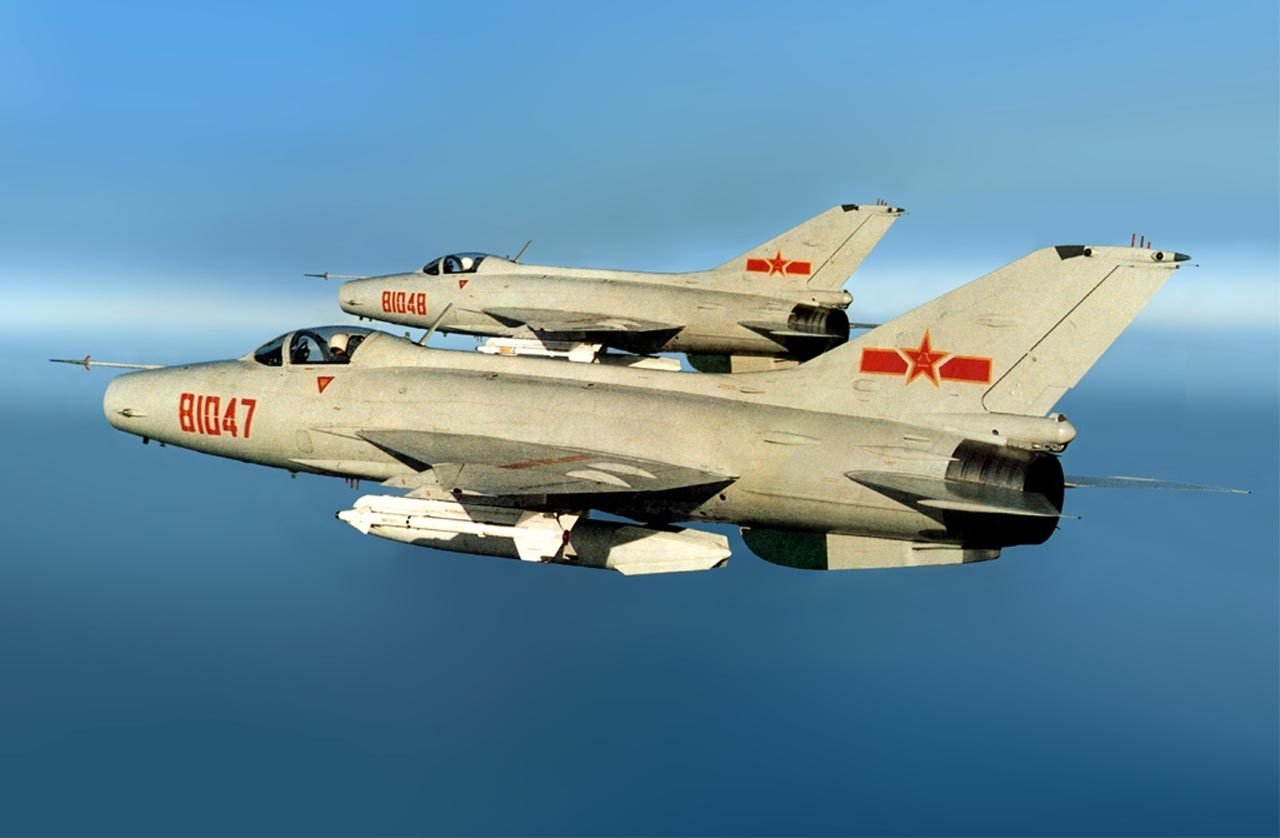 On June 18, the Chinese PLA flew two newer models of Shenyang J-15 fighter planes, four older Chengdu J-7 fighters and one Y-8 electronic warfare aircraft, according to Taiwan's Ministry of National Defense. The latest fly-by was the sixth intrusion of this month alone. 
Analysts suggest that the purpose of this exercise was an interoperability test and evaluation of electronic interference. 
Caught In China-US Rivalry 
The China-claimed democratic island of Taiwan remains a friction point between Beijing and the US-led western allies. 
In the G7 summit held last week in England, the seven like-minded countries showed unprecedented support to Taiwan by directly attacking China over its assertive behavior. 
"We underscore the importance of peace and stability across the Taiwan Strait, and encourage the peaceful resolution of cross-Strait issues," the official G7 communique said. 
The NATO summit also stressed the threat perception of China and how the state "presents systemic challenges to the rules-based international order and to areas relevant to alliance security". The NATO leaders also urged Beijing to act responsibly in the international system. 
In the aftermath of the G7 and NATO criticisms, China renewed its warplane activity after a relatively quieter 10 days. 
On June 15, in one of the biggest incursions, 28 Chinese PLA Air Force planes, including nuclear-capable bombers, intruded into Taiwan's ADIZ. 
Calling it "collusion", China's spokesman for Taiwan affairs Ma Xiaoguang defended the military drills.  
"We will never tolerate attempts to seek independence or wanton intervention in the Taiwan issue by foreign forces, so we need to make a strong response to these acts of collusion," Ma said.
Can you see the Javelin missile???
?Taiwan Marines of 66th & 99th brigades conduct night live fire exercises.???
(source)https://t.co/MfBBnVZsWT pic.twitter.com/KeCpvYqAru

— Taiwan Military (@TaiwanMilitary) June 2, 2021
Meanwhile, Taiwan expressed gratitude for the international community's support and vowed to be a "force for good" and a "responsible member of the region". 
The Biden administration has taken a path of confrontation in its China policy, much like his predecessor Trump while pledging its "rock solid" commitment to the democratically-governed Taiwan with which it does not have official diplomatic ties yet. 
China has been indulging in "gray-zone warfare", a tactic used to exhaust the enemy psychologically to achieve one's security objectives without open combat, as earlier reported by Eurasian Times. 
Taiwan Amassing Weapons
To boost the island's asymmetrical defense capabilities against persistent Chinese aggression, Taiwan has been constantly equipping its military with the latest and cutting-edge technology. 
Washington has been insisting that Taiwan strengthen its military system and employ a "porcupine strategy" that would increase deterrence so that it can defend itself against rising Chinese threats.
The latest addition to Taiwan's defense system is a new variant of its Thunderbolt-2000 multiple rocket system (MLRS) that can strike targets within a range of 100 kilometers, as reported by Taiwan News. 
The earlier variant of Thunderbolt-2000 is equipped with rockets MK-15, MK-30, and MK-45 with a range of 15-45 kilometers. 
It also signed two arms procurement contracts with the United States for "a long-range precision fire system" and another "a batch of missiles," without disclosing other details. 
As per local reports, the two deals probably include High Mobility Artillery Rocket Systems (HIMARS) and Harpoon Coastal Defense Systems (HCDS) aimed at improving Taiwan's long-range counterstrike capability in the event of being attacked. 
The two deals comprise launchers, tactical missile systems, machine guns, high mobility multipurpose wheeled vehicles, radar trucks along with at least 400 Harpoon Block II missiles. 
In March, Taiwan's Air Force announced plans to buy an upgraded version of Lockheed Martin Corp's Patriot surface-to-air missile (SAM) — officially called Patriot Advanced Capability 3 (PAC-3) Missile Segment Enhancement (MSE) — that is expected to be delivered by 2025. 
Amid repeated intrusions, Taiwan Army recently carried out live-fire drills to continue with combat readiness training, which had taken a backseat since the surge in COVID-19 cases.
The drills were a part of practicing the implementation of defense plans and battlefield operations and "achieve the goals of training for war and merging combat with training", as per the Taiwanese Army. 
READ MORE