After China, Turkey, and India, Russia is planning to sell its S-400 Triumf air defense system to another country and one of its strongest neighboring allies.  
The S-400 manufactured by Russia's Almaz-Antey is a new generation system of medium and long-range air defense. It is capable of destroying all modern air weaponry, including ballistic missiles, tactical and strategic airplanes, with some analysts speculating on its capability to detect and destroy even stealth fighters such as US F-35. 
The S-400 SAM 
The S-400 Triumf system, referred to as SA-21 Growler by NATO, includes radars capable of detecting low-signature targets. Russia claims that this indigenously produced anti-aircraft weapon system has no parallels across the world in terms of combat capabilities.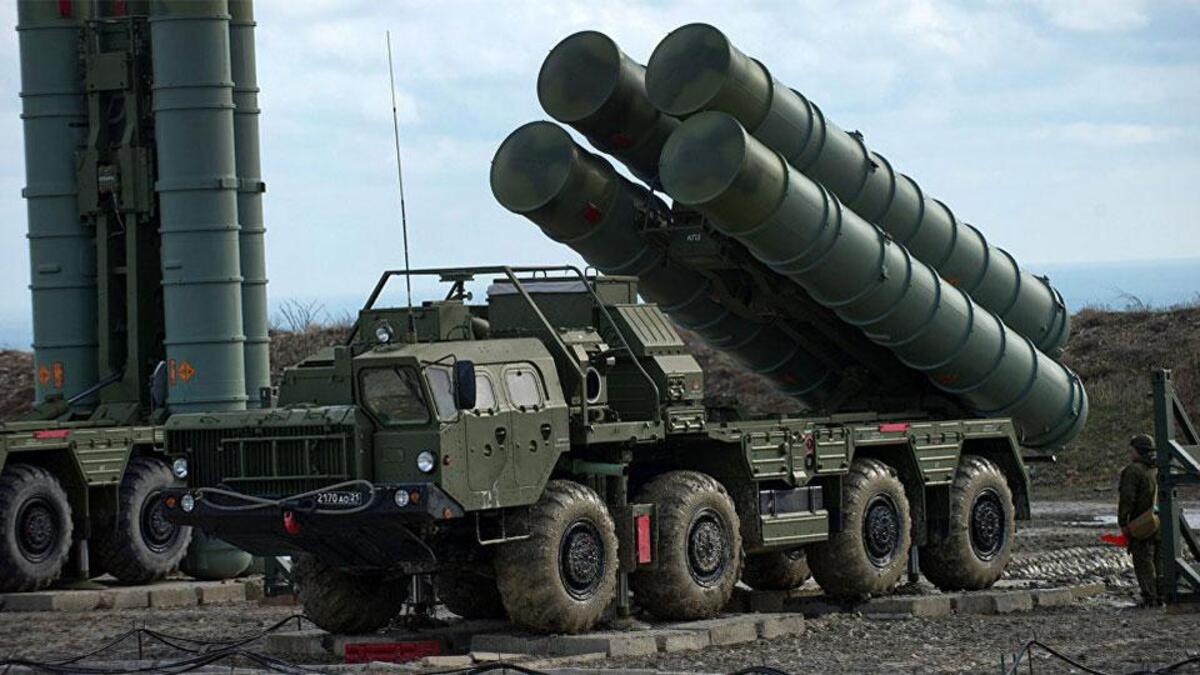 The missiles are capable of hitting targets at a height of up to 300 kilometers. The system's radar has a range of at least 600km for surveillance, while its missiles have operational ranges of up to 400km.
The system also comes with the distinctive fire-and-forget feature- missiles fitted with a homing device that allow them to lock on a target and destroy it. It can simultaneously track and destroy a large number of targets at a range of 150 kilometers.
Moreover, to its great merit, the S-400 is the only missile complex in the world capable of hitting targets located beyond the horizon. The system is also well protected against electronic warfare.
Plus, at $300 million per fire unit (artillery battalion), the system is quite competitively priced. It is a desirable weapon for any defense force.
India's Top Shipbuilding Conglomerate Competes With Global Defense Firms For British Royal Navy Contract
Buyers So Far
After Russia acquired and deployed the S-400 for its own use, China was next in line to buy this missile system. The Chinese People's Liberation Army (PLA) officially took ownership of the S-400 in July 2018. Reports even suggested that the communist country had deployed it in Tibet, near the disputed India-China border.
In 2017, NATO member Turkey signed a deal worth $2.5 billion with Kremlin for the S-400. It acquired the missile in December 2020, but the US levied sanctions on both China and Turkey, in light of their deals with Russia.
India, which is set to receive its delivery of the missile system by the end of this year, is also facing the threat of sanctions from the US under its Countering America's Adversaries Through Sanctions Act (CAATSA). 
Who's The New Buyer?
Moscow has shown significant support to Belarusian President Alexander Lukashenko even as he faces the biggest opposition protests to his rule.
In what is being seen as a sign of unwavering support to the leader of this landlocked Eastern European nation, Russia will soon deliver a huge consignment of military hardware to Belarus, including aircraft, helicopters, and air defense systems.
The two countries that share a common Soviet history are also set to hold large joint military exercises during the Zapad-2021 drills later this month. 
Dmitry Shugayev, Director of the Russian Federal Service for Military-Technical Cooperation, said there are no obstacles to supplying Russia's S-400 missile systems to Belarus.
"Belarus is our strategic partner, we live in one Union State," Shugayev told reporters on the sidelines of the Eastern Economic Forum on September 3.
Since the S-400 was designed for export as well, "it would be logical to satisfy the needs of Belarus," he added.
Lukashenko revealed that Minsk had asked Moscow for a shipment of S-400s on credit, for a special price. He also said that Belarus intends to spend a part of the credit provided by Russia for the construction of the nuclear power plant to procure modern weapons from Moscow.
According to the Belarusian leader, the deal would be worth $300-$500 million.
Through the deal, Russia aims to bolster Belarus as a security buffer between its western flank against NATO and the EU. Lukashenko, on the other hand, is aiming to gain more military support and political backing from his Russian ally. 
Meanwhile, Belarus' neighbor Poland, has announced an emergency around its Belarusian border in light of the rising migrant crisis and what it sees to be an upcoming military threat.
An arms race to boost air defense might be in the making in this region.
Written by Shreya Mundhra/EurAsian Times Desk