The world has moved on to new conflicts, and war-ravaged Afghanistan has been relegated to a distant memory. But, for 80 Afghan Army cadets who graduated from the Indian military institutions, the present and future have been in limbo with no army left to serve.
The last Afghan Army cadets passed out of the Indian Military Academy (IMA) at Dehradun in June 2022. There have been talks of the Indian government offering upskilling courses to these stranded cadets. On October 1, 2023, the Afghan Embassy in India shut down its operation, citing a "lack of support from the host government (India)."
Recently, Lt. Eidi Mohammad Amani's story brought the spotlight again on the plight of the Afghan Army cadets, who are left with no army to serve following the Taliban's takeover of Afghanistan amidst a messy withdrawal of the American forces.
The Taliban surged back to power in 2021, two decades after US-led forces toppled their regime in what led to the United States' longest war.
As a recent report noted, Amani passed out of the IMA in 2021. Without any country or army to serve, the soldier earns his livelihood by doing cameos in Hindi movies. The closest he has come to becoming a soldier is by donning the uniform of a British Army officer for the film.
"The biggest problem that I and other Afghan Army officers trained in IMA and OTA face in getting jobs is the lack of bonafide. Our visas have expired, the Afghan embassy has shut down, and we have no Indian paperwork to prove our identity, which causes many problems," says Amani.
The Afghan National Army ceased to exist as the Taliban came to power. Over 80 cadets like him decided against returning to their country to face the regime they were trained to fight against. At the time of the civilian administration, 150 Afghan soldiers were in India. They were undergoing training courses in various military institutions.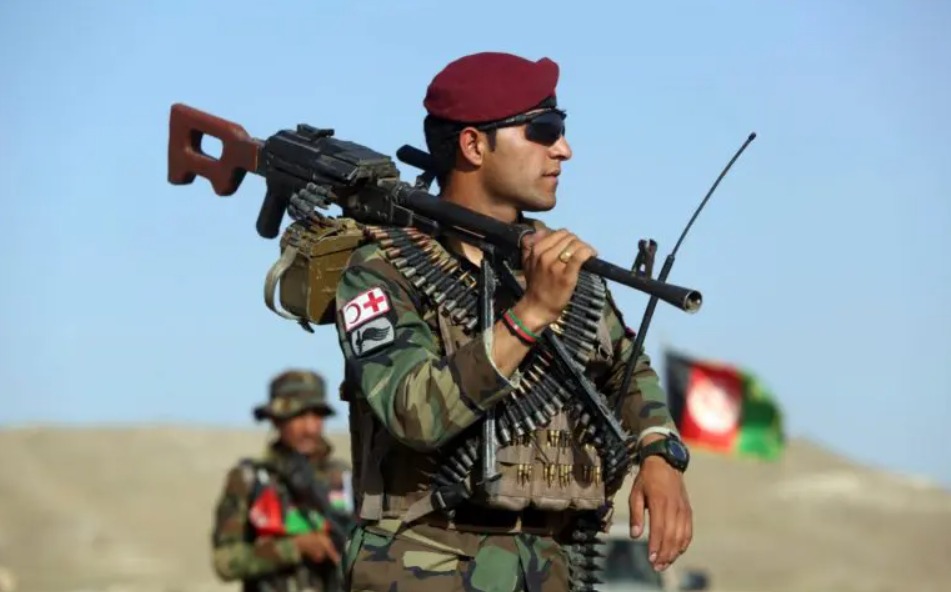 The Indian Army and Ministry of External Affairs (MEA) reportedly conducted counseling sessions for the officers stranded and facilitated their move to third countries. Those who could not move were also given a chance to do a training module in English language communication under the Indian Technical and Economic Cooperation (ITEC) program of the Government of India. The ITEC initiative seeks technical assistance to neighboring countries and their citizens.
The 12-month program will allow these officials, who worked for the Afghan military under the government of former President Ashraf Ghani, to acquire skills to conduct daily official activities.
Amani passed out of the 149th regular course in December 2021 after training for one and a half years. He was part of the Poonch Company in the Cariappa Battalion, and the then President of India, Ram Nath Kovind, was the reviewing officer of the parade. But his life suddenly changed as the Taliban overran the Afghan government that had sent him to India.
He was a journalism graduate from Al Beroni University in Golbahar, Afghanistan. And now he lives in Malviya Nagar in New Delhi, which has since become home to many Afghans trying to find their footing in a changed world. He has done a year-long course in digital marketing from Lovely Professional University in Punjab.
Like him, Parvez Amna Bakhshi, a 23-year-old boxing and Kung Fu medalist, graduated from the National Defense Academy of India in November 2022. Afterward, the cadets proceed to the IMA for a year-long specialized military training before being commissioned into the army. But, Bakhshi, who hails from the Panjshir region in Afghanistan, could not complete his training.
His name has been engraved in the NDA gymnasium for his sporting achievements. However, it is not enough for him to get a job in India. "We are ready to give blood to take our country back, but due to lack of support and leadership, resistance against the Taliban is not possible," he was quoted by Arab News.
Great Game In Afghanistan
India has maintained that it does not recognize the Taliban regime in Afghanistan. However, it has continued sending wheat as an aid to Afghanistan via Chabahar port in Iran. This came as the agreement with Pakistan to send the grain to Afghanistan via the land route expired, and talks remained desultory.
Before using the land route, India had been sending wheat aid to Afghanistan, a friendly country, via Chabahar port. India has invested US$85 million to remain connected to Afghanistan and Central Asia.
The wheat is considered a part of India's humanitarian assistance to Afghan people after the Taliban came back to power in 2021. India has been sending food grain to Afghanistan since 2002.
In 2022, India dispatched about 40,000 metric tons of wheat to Afghanistan in several shipments through the land route via Pakistan. Besides this, India has shipped 13 tonnes of medicines, 500,000 doses of COVID-19 vaccine, and winter clothing.
India has at least 20 pending projects in the war-ravaged country. While India refused to recognize the Taliban dispensation in June 2022, it re-established diplomatic presence in Kabul by deploying a "technical team" in its embassy there. New Delhi had evacuated its diplomats from the embassy as the Taliban seized power over security concerns.
The "wheat diplomacy" has swayed public opinion about India and has been appreciated by the Taliban as well, which has been giving feelers that New Delhi can resume work on the stalled projects.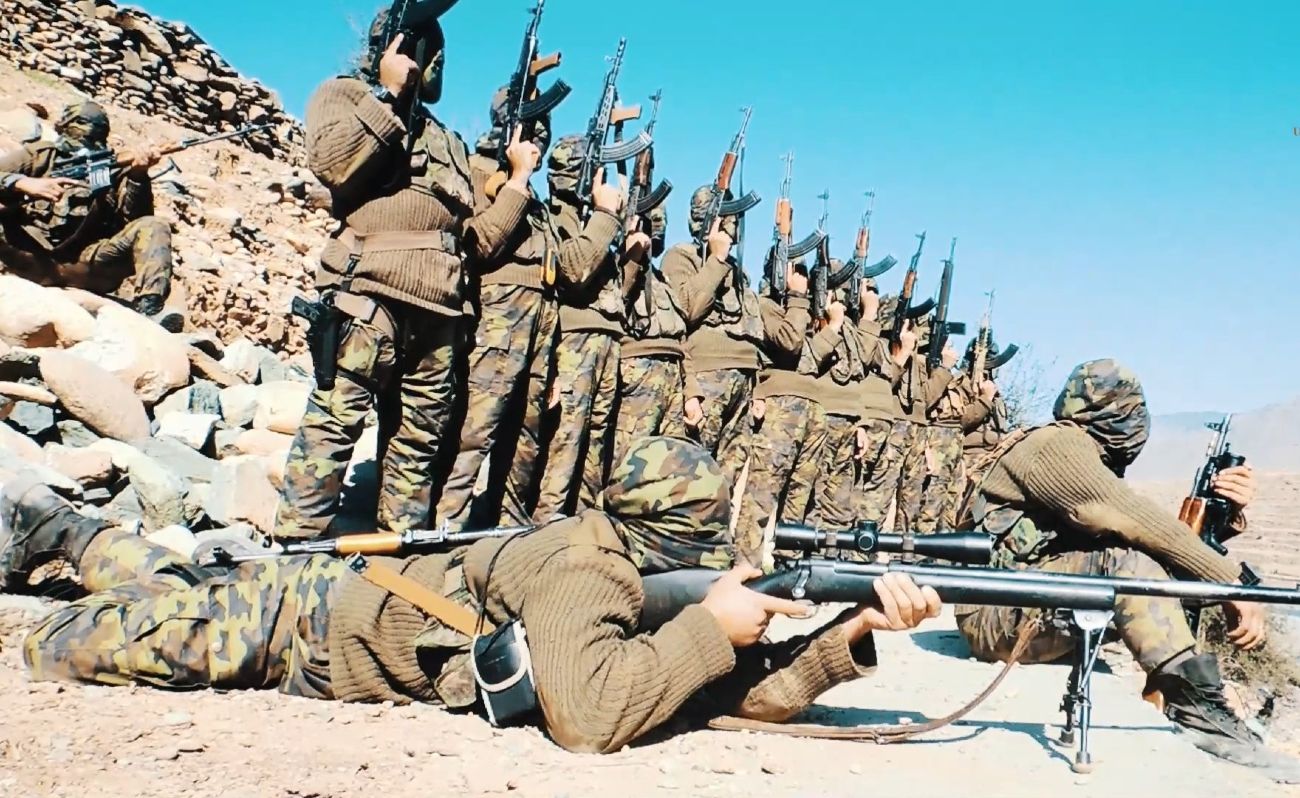 The Indian strategy of standing by the Afghan people without actively engaging with the Taliban is seen as a carefully crafted strategy to leverage its soft power in the volatile country.
Considering its geo-political significance, India understands that a stable Afghanistan is imperative for regional security and stability. The Taliban regime in Afghanistan has backed the use of the India-built Chabahar port in Iran and said that it is ready to provide all the necessary "facilities."
The Taliban's foreign ministry issued this statement in December 2022, and it "welcomed" the proposal to include Chabahar port in the North-South International Transport Corridor that connects Mumbai to Moscow and passes via Iran and Azerbaijan.
Ritu Sharma has been a journalist for over a decade, writing on defense, foreign affairs, and nuclear technology.
She can be reached at ritu.sharma (at) mail.com