Rumors swirled about the health of President Vladimir Putin on October 24 after the anonymously-run Telegram account General SVR claimed that the Russian patriarch suffered a cardiac arrest over the weekend and had to be revived.
The account is purportedly run by a former Russian Foreign Intelligence Service official and has been linked with a string of rumors about Putin's health. The report was denied by the Kremlin.
"Everything is fine with him; this is absolutely another fake," Kremlin spokesman Dmitry Peskov said when asked about an unsourced report by a Russian Telegram channel, picked up by some Western media, that the president had suffered a severe health episode on Sunday evening. The telegram channel further insinuated that a body double was used to keep up public appearances for Putin.
"This belongs to the category of absurd information hoaxes that a whole series of media discuss with enviable tenacity. This evokes nothing but a smile," Peskov said.
The Russian President is a martial art enthusiast, who has carefully cultivated an "action man" image. He turned 71 on October 7. Putin maintains an intensive schedule of meetings and public appearances, many of them televised. His recent program included a visit to China last week, with stop-offs in two Russian cities on the way back.
Rumors about the health of the Russian President have been rife since he led his country to invade Ukraine, a move that has been internationally condemned and has isolated Moscow more and more. Putin has been the head of the state for close to two decades now.
They say he was found lying on the floor next to an overturned table of food and drinks before being taken into a nearby room equipped with medical facilities, where he was given CPR. The channel — which never posts any solid proof behind such claims – also alleges Putin's public appearances, including foreign visits, are carried out by body doubles.
The Russian President is rumored to be terminally ill all the time, with long-running claims he has pancreatic cancer and Parkinson's, among other ailments — even that he invaded Ukraine due to a reaction to his medication.
In 2022, even CIA Chief William Burns denied all the suggestions about Putin's unstable and lousy health. There has been increasing unconfirmed media speculation that Putin may suffer from ill health, possibly cancer. But William Burns said there was no evidence to suggest this, joking that he appeared "too healthy."
Previous Rumors About Putin's Health
The conspiracy theories surrounding Putin's health conditions are many. In November 2022, General SVR suggested that the President suffers from Parkinson's and pancreatic cancer.
These claims are said to have come from leaked Kremlin spy documents and the information shared by General SVR. It was reported that Putin's inner circle worries that his "thinness and persistent cough " is becoming noticeable and will be taken by the Russian elites as a "sign of the leader's rapidly deteriorating health."
In April, there were reports that Putin had suffered a temporary "nervous breakdown" after changing to more vital cancer medication. At the time, his spokesman Dmitry Peskov did not outright deny the doppelganger or body double but referred to the suggestions as "quite strange."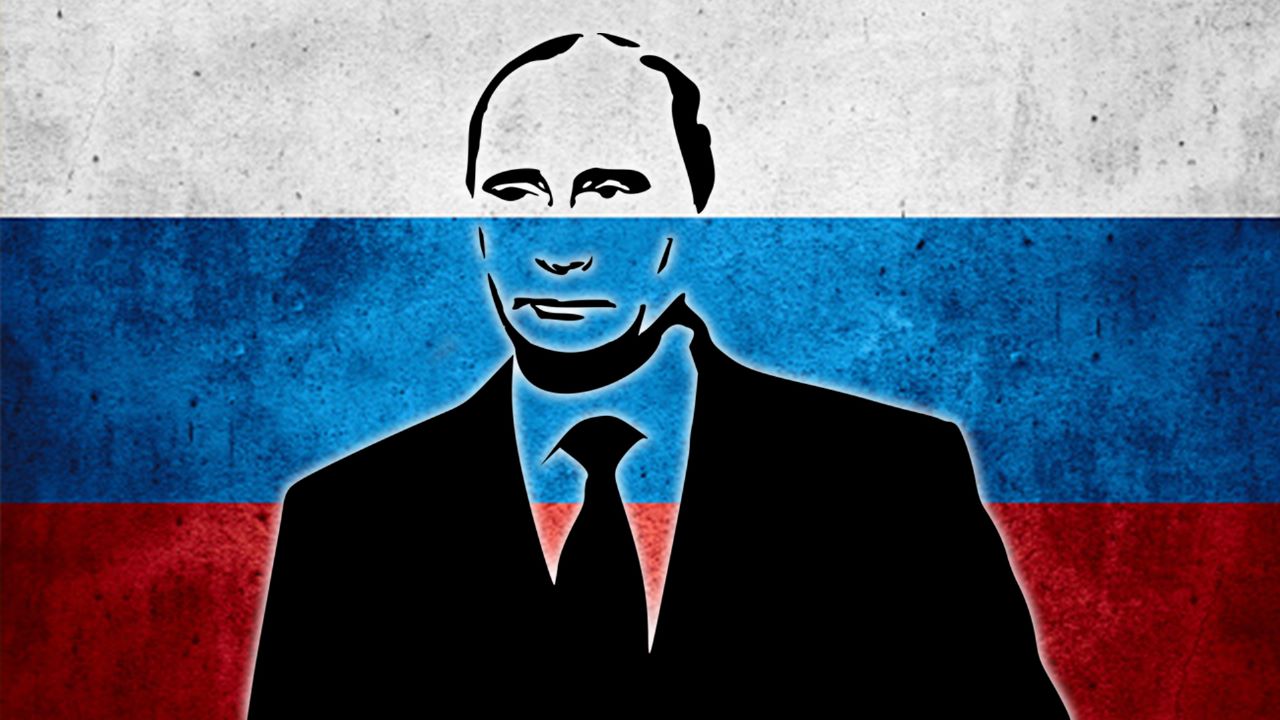 "He is now undergoing a third course of treatment," said political analyst Valery Solovey, a former professor at Moscow's prestigious Institute of International Relations [MGIMO], a training school for spies and diplomats. "The previous two were extremely unsuccessful."
Following his alleged nervous breakdown, it was claimed medics injected an "antipsychotic drug," which led to a rapid improvement. "The president felt better; he was washed, changed, and put to bed," Solovey added.
The doctors are said to have "canceled a new drug they had just prescribed for the president" because of the debilitating "side effects" even though it was the basis of his new therapy.
In December 2022, a Danish senior spy claimed Putin had suffered megalomania induced by cancer drugs and that this had been a factor in his decision to invade Ukraine. They said "delusions of grandeur" and the Kremlin leader's "moon-shaped face" in early 2022 were signs of the side effects of hormone treatment for oncology.
Then, another video circulating on social media appeared to show Putin displaying what was described as "leg and hand tremors" ahead of a meeting with Belarusian President Alexander Lukashenko, who was diagnosed with Parkinson's disease in the social media.
Before all this, there were rumors that Putin had undergone surgery related to thyroid cancer — something the Kremlin denied as "fiction and untruth."
One such video released in April and became popular on social media showed Putin meeting with his defense minister, Sergei Shoigu. As the two men talked, Putin appeared to be gripping the side of the table tightly with one of his hands.
Louise Mensch, a former UK politician, shared the video claiming that Putin "has Parkinson's disease" — though it should be noted that Mensch has a history of sharing conspiracy theories online and was once described as "the manic queen of conspiracy" by The Times of London.
Ritu Sharma has been a journalist for over a decade, writing on defense, foreign affairs, and nuclear technology.
She can be reached at ritu.sharma (at) mail.com