As China ramps up military activity along the Taiwan Strait, the United States recently announced US$345 million in military aid for Taiwan even as the total aid to the self-ruled island state is nearing a whopping $20 billion.
Aimed at arming Taiwan to the teeth, the US announced the package on July 28, which is believed to be the first such package under the Biden administration to use American stocks to assist Taiwan in countering China. The package will include "defense articles," military education, and training, US President Joe Biden's administration said.
Although the specifics of the latest package are unknown, according to reports, Washington could supply equipment like MANPADS, intelligence & surveillance tools, to Taiwan.
With China's enhanced military activity in the Taiwan Strait and concerns that the country could launch an invasion of Taiwan by 2027, the island state has gone on a military shopping spree to build combat capability to defend itself from the Chinese onslaught.
The announcement comes even as the Pentagon and White House are under pressure from US senators to accelerate the delivery of arms to Taiwan. The goals are two-fold: to aid Taiwan in fending off China and to deter China from considering attacking in the first place by providing Taipei with enough weapons to make an invasion 'very costly.'
NEW: $345 million PDA for #Taiwan "includes self-defense capabilities that Taiwan will be able to use to build to bolster deterrence now & in the future" @DeptofDefense spox tells reporters tarveling w/@SecDef in #Brisbane

— Jeff Seldin (@jseldin) July 28, 2023
Taiwan won't have to wait for military manufacturing and sales because this assistance is a component of a presidential authority Congress approved last year to draw weapons from current US military stocks. Compared to funding for new weapons, this expedites the delivery of weaponry.
Earlier this year, US Defense Secretary Lloyd Austin said Washington would provide "significant" military aid to Taiwan to deter China. Austin said he was pleased that "the United States will soon provide significant additional security assistance to Taiwan through (the) presidential drawdown authority (PDA) that Congress authorized last year."
The Pentagon has used a similar power to deliver weapons valued at billions of dollars to Ukraine. Unlike Ukraine, which has been fighting a war against Russia for more than sixteen months, Taiwan has been continually threatened by China.
China has increased its military aircraft flights into Taiwan's Air Defense Identification Zone (ADIZ) and dispatched warships to sail near the strait to assert its control over the island and put more political pressure on its government to join the mainland.
Despite the absence of official diplomatic ties, the US is required by law to arm Taiwan so that it can defend itself. China regularly criticizes such arms purchases. As Washington sanctions one aid package after another, EurAsian Times looks into some of the powerful weapons Taiwan is buying/bought from the US.
What Is Taiwan Buying From the US
This number of systems explored here is an exhaustive list of weaponry that Taiwan has either already purchased or is in the process of purchasing from the United States with an eye on creating effective deterrence.
Combat Drones
Four unidentified sources told Reuters on July 27 that the military shipment might include four unarmed MQ-9A reconnaissance drones. Since the authorities were still working out the specifics of removing some of the sophisticated electronics from the drones that only the US Air Force is permitted access to, it wasn't clear whether the drones would be handed over to Taiwan.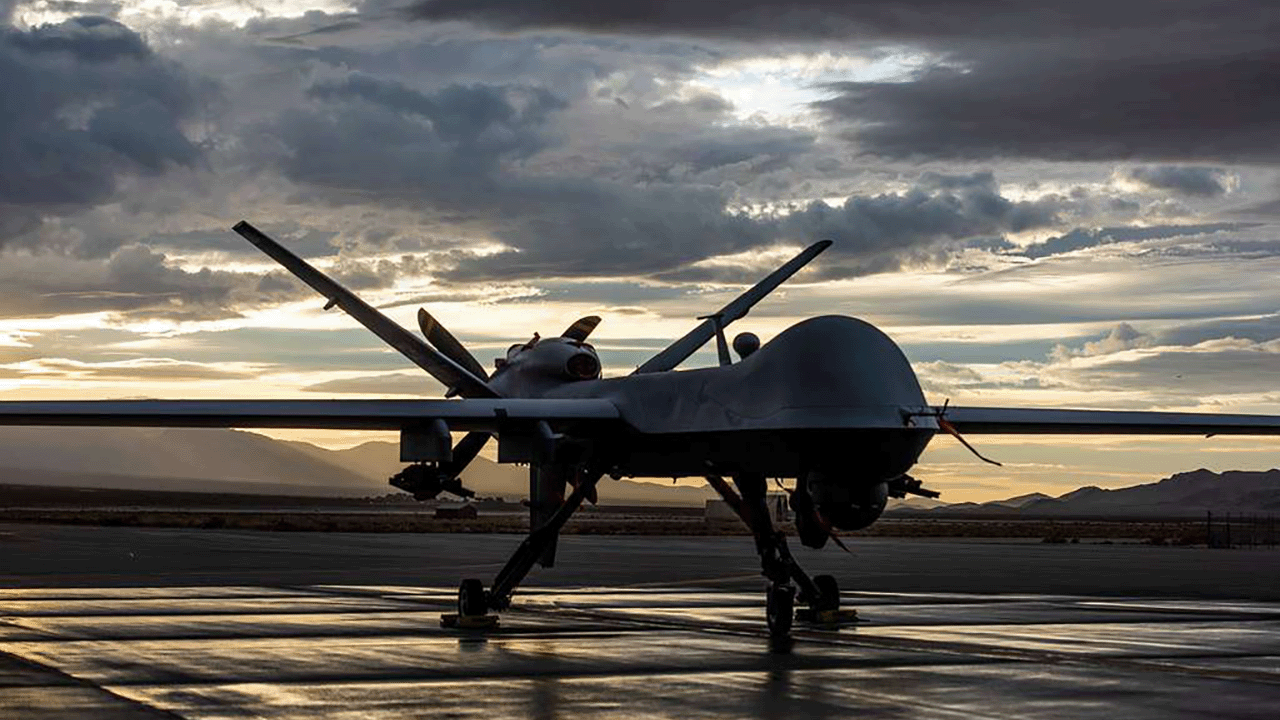 EurAsian Times could not independently confirm whether Taiwan would receive the much anticipated and advanced MQ-9A reconnaissance drones in the latest package. However, the MQ-9A would be in addition to the Sea Guardian variant of the drones that Taiwan has already purchased.
Taiwan has already paid US$217 million for four MQ-9B "Sea Guardian" drones from the previous government of US President Donald Trump. Taiwan is anticipated to get the Sea Guardian drones by 2025.
Man-Portable Air Defense Systems (MANPADS)
As soon as the military package was announced, military watchers speculated that this new package would most likely include additional Stinger MANPADS to bolster what is referred to as Taiwan's asymmetrical warfare. The successful use of MANPADS to defeat and shoot down hostile aircraft has impressed Taiwan and inspired it to add advanced American portable defense systems to its arsenal.
In late May, Taiwan received the first batch of FIM-92 Stinger air defense missiles from the US as part of a $500 million military aid package in a delayed delivery due to the ongoing Ukraine war.
According to reports, the air defense weapons delivered to the Taiwanese military were portable handheld models. The military employs several Stinger variants, including the Dual Mount Stinger, the Avenger weapons system mounted on a Humvee, and the air-launched Apache attack helicopter configuration.
AD Systems & Precision-Guided Missiles
Su Tzu-yun, a research researcher at Taiwan's Institute for National Defense and Security Research, expressed a contrasting perspective, claiming that the Pentagon most likely prioritized the delivery of precision-guided weapons in the July 28 package.
The researcher said some of these could include the Norwegian Advanced Surface-to-Air Missile System (NASAMS) and the MIM-104 "Patriot" missiles besides the FIM-92 Stinger.
While Taiwan already has the advanced Patriot missile defense batteries in its arsenal, a State Department notice obtained by Bloomberg News last December revealed that the US has proposed selling Taiwan up to 100 of its most powerful Patriot air-defense missiles, together with radar and other equipment, in a deal valued at $882 million.
Moreover, while there is no official confirmation of this yet, there have been reports of Taiwan also considering buying the NASAMS, which have proven their efficiency in combat in Ukraine.
Earlier, Taiwan's defense minister Chiu Kuo-cheng cited the missile's success rate in intercepting Russian missiles, which has inspired Taipei to view the system as a possible counter to Chinese fighter bombers, drones, and land-attack cruise and ballistic missiles.
Moreover, Chiu stated optimistically that the NASAMS would "upgrade its air defense capabilities." "The enemy situation must do this work. We have seen from the Russia-Ukraine war that these weapons have good performance," Chiu added.
Besides, Taiwan has also purchased missiles like AGM-84L-1 Harpoon Block II Missiles, AIM-9X Block II Sidewinder Missiles, Volcano (vehicle-launched) anti-tank munition-laying systems, and AGM-88B HARM, HARM training missiles, AIM-120C-8AMRAAM, and AIM-120C-8 AMRAAM Guidance Sections.
Fighter Jets
Although not included in the latest package, Taiwan's most significant purchase from the United States is the F-16V fighter jets that are being delivered in batches to the self-ruled state to face off against PLAAF's advanced combat planes, like the J-20 stealth fighters and the H-6 class of bombers.
The latest package comes on top of the almost US$19 billion in military sales to Taiwan, including F-16s and other expensive weaponry systems. The United States in 2019 approved a US$8 billion sale of Lockheed Martin F-16 fighter jets to Taiwan, a deal that would take the island's F-16 fleet to more than 200 jets, the largest in Asia.
In May this year, Taiwan's Minister of Defense, Chiu Kuo-cheng, announced the delivery of 66 advanced new F-16Vs from the United States had been delayed due to supply chain disruption, and the ministry was working to minimize the impact and "makeup deficiencies."
"Multiple channels are being used, and we are minimizing the damage from this," he said, adding they still expected to get the full order delivered before 2026.
Artillery
Like several US weapon systems that have found widespread combat popularity, especially in the wake of the Ukraine war, HIMARS is also making its way to Taiwan. The purchase of 11 HIMARS M142 launchers was first agreed upon between Taiwan and the US in 2021.
The MND abandoned its plan to purchase 40 M109A6 "Paladin" self-propelled howitzers in 2022 when Washington claimed the howitzers would not be delivered on time due to low production capacity. As a result, Taiwan decided to purchase 18 more of the howitzers in 2022.
According to a May announcement from the Ministry of National Defense (MND), Taiwan would get the High Mobility Artillery Rocket Systems (HIMARS) M142 launchers it purchased from the United States one year sooner than expected.
Moreover, MND also announced that the Army will take delivery of 29 HIMARS, a long-range precision strike weapon system, beginning 2026, a year earlier than the original 2027 date, after Washington agrees to prioritize sending the rocket system to Taipei to meet its needs, the ministry said in a press release.
The Army also increased its order for Army Tactical Missile Systems (ATACMS) from 64 to 84, the Liberty Times reported.
The total US military sales to Taiwan now run into billions of dollars, touching or surpassing a whopping $20 billion in recent times to combat the prevalent Chinese threat.
China, on its part, fiercely opposes the delivery of arms from Washington to Taipei by referring to it as contradictory to the long-standing One China policy. However, with the Biden administration unrelenting, China's Defense Ministry accused the United States of turning Taiwan into a powder keg when the US announced an aid package late last month.
At the time, the White House had announced $440 million in military equipment to Taiwan, which essentially included the sale of 30mm ammunition and related equipment, along with spare parts for Taiwan's vehicles, small arms, combat weapon systems, and logistical support items.