After almost 300 days of the war, Ukrainian President Volodymyr Zelensky made his first foreign visit to Washington, US.
During a speech to a joint session of Congress, Zelenskyy said Ukrainian armed forces are capable of operating American tanks and aircraft. Kyiv has been requesting Abrams tanks and fighter jets to use against Russia amid its special military operation in Ukraine.
"I assure you that Ukrainian soldiers can perfectly operate American tanks and planes themselves," Zelenskyy said on Wednesday night.
Earlier on Wednesday, a Fox News correspondent said Zelenskyy was expected to ask Congress for additional Patriot air defense systems, High Mobility Artillery Rocket Systems (HIMARS), long-range Army Tactical Missile Systems (ATACMS), and DPICM cluster munition, US battle tanks, and the start of pilot training.
Russia launched its special military operation in Ukraine on February 24 after the Donetsk and Luhansk people's republics appealed for help defending themselves against Ukrainian provocations. In response to Russia's operation, Western countries have rolled out a comprehensive sanctions campaign against Moscow and have been supplying weapons to Ukraine.
Incidentally, the visit, which was in the works for a long time, corresponds with the announcement of a 1.8 billion dollar military package for Ukraine. For the first time since the war began, the massive aid includes Patriot missile defense battery and precision-guided bombs for Ukraine's fighter jets.
Approximately $1 billion in weapons from Pentagon stockpiles and another $800 million in funding through the Ukraine Security Assistance Initiative, which funds weapons, ammunition, training, and other assistance, will be included in the package.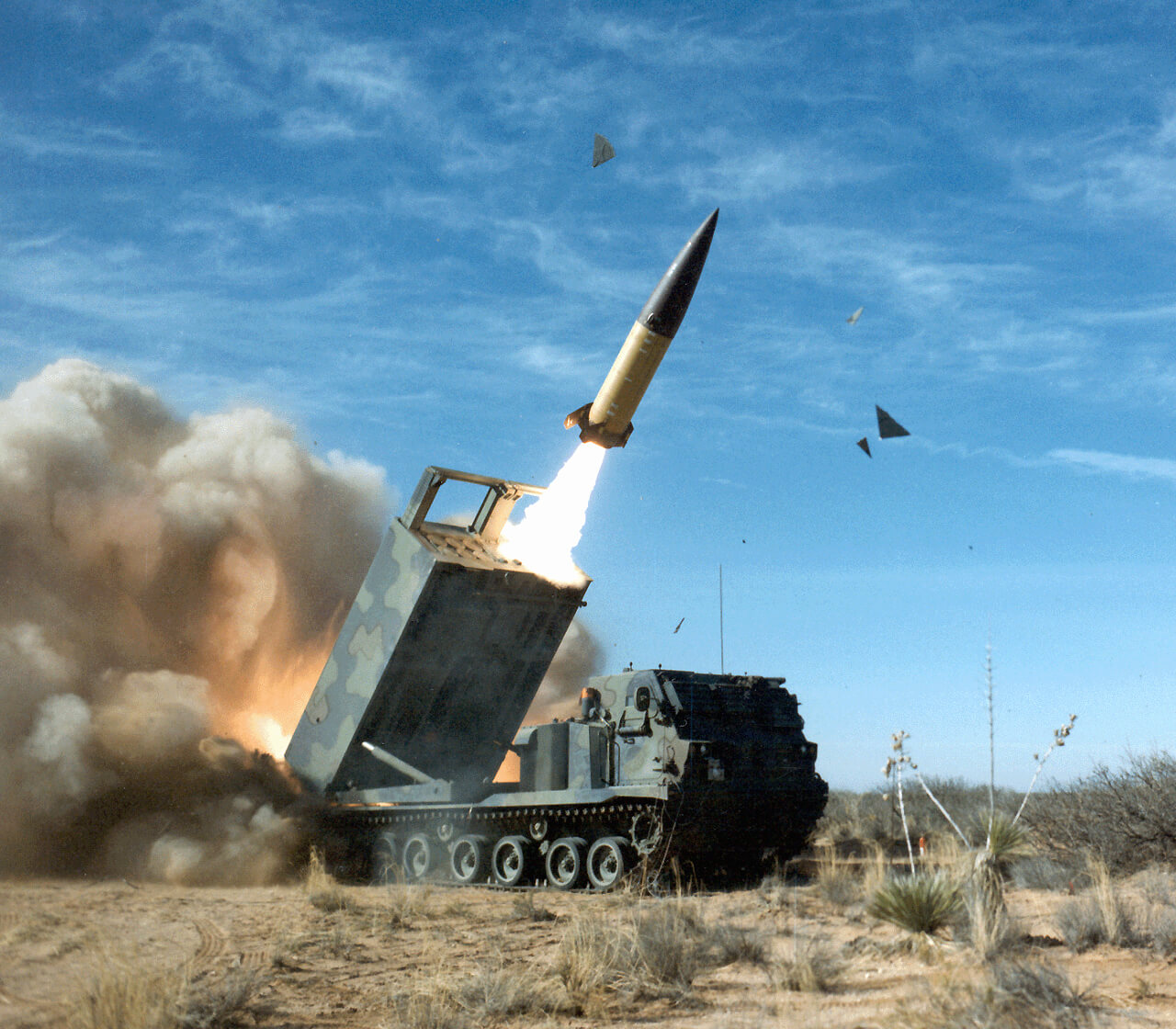 While the delivery of Patriot marks a significant shift in Washington's approach, the Ukrainian President has been interested in longer-range lethal weapons. For several weeks now, Kyiv has requested more sophisticated weapons from the Biden administration, which they claim may pave the door for victory.
While the Biden administration has vowed to continue assisting Kyiv in its fight against Russian forces inside Ukraine, American officials have refused to provide any aid that would enable Ukrainians to fire long-range missiles at Russian positions inside Russia, which Kyiv claims are essential for regaining lost ground and putting Russia on the defensive.
The Ukrainian delegation is anticipated to make yet another round of requests for long-range Army Tactical Missile Systems, or ATACMS, as well as Gray Eagle and Reaper drones.
"For us, the strategy is to continue attacking because we cannot afford to freeze the frontline. We need to press constantly," said Oleksandr Danylyuk, Ukraine's former national security adviser. "We have reached the limit of what we can do with the advanced weapons the US has already provided. For the next stage, we need the longer-range weapons to achieve [our] goals," he said.
The US and other NATO allies have made progress — albeit slowly — in granting such requests, striving to assess their potential utility on the battlefield and whether they needed additional training and specialized transportation.
For instance, the US-dominated NATO alliance has been sitting over Ukraine's request to arm its Air Force with Western-made advanced fighter jets. The move, it is believed, would breach the red lines with Russia. However, Washington has given the green light to Germany to supply its Leopard-2 Main Battle Tanks.
If Berlin takes an affirmative decision, it would be the first-ever Western tank to reach Kyiv. The approach, thus, has been selective and well-calibrated against risks. Against that backdrop, a request for ATACMS might not find an audience in the US Congress.
Ukraine Wants ATACMS, But US Unlikely To Budge
President Zelensky's visit to Washington comes when Russia is constantly pounding its energy infrastructure to cripple the country with Iranian kamikaze drones and cruise missiles. The Ukrainian demand for long-range weapons like the ATACMS, thus, comes at an opportune moment.
The MGM-140 ATACMS is a 610-millimeters tactical ballistic missile manufactured by Lockheed Martin. It has been claimed that the missile can reach supersonic speeds of Mach 3.5, making it nearly impossible to intercept.
Most importantly, the ATACMS can hit targets up to 300 kilometers against the 84 kilometers possible by the GMLRS currently in use with Ukraine's Armed Forces.
Such a long-range strike capability packed with a powerful punch will allow Ukraine to obliterate any high-value target inside Russia. Russian officials have warned the US against supplying a long-range weapon like ATACMS to Kyiv.
Russian Foreign Ministry spokeswoman Maria Zakharova said in a briefing on September 15: "If Washington decides to supply longer-range missiles to Kyiv, then it will be crossing a red line and will become a direct party to the conflict."
Russia had warned the US against supplying the Patriot missile defense to Ukraine, saying it would become a legitimate target for Russian attacks. However, the PAC-3 Patriot missile battery is a defense system to protect against Russian ballistic missiles. In contrast, the ATACMS would deal a severe blow to Russian troops deep inside their territories.
American officials are unwilling to respond positively to Kyiv's pleas. Sending the ATACMS has been categorically refused by the White House. They have reasoned that sending long-range missiles to Kyiv would put Putin in a position where they could use deadlier weapons against Ukraine.
The US Air Force (USAF) is keen to send its older Reaper drones to Ukraine. However, the Pentagon has been unresponsive, frustrating the Ukrainian leadership.
The service suggested giving Ukrainian forces access to its older Reaper drones a month after Russia seized Ukraine in February. However, there have been concerns that the delicate technology of these drones could end up in the hands of the Russians, given that some drones would most likely be shot down.
Officials in the Biden administration concur that the situation in Ukraine is dangerous. According to a senior US official, the situation on the ground is likely to worsen this winter due to Russia launching more missiles at Ukraine's military and vital infrastructure. This will cause more civilians to evacuate to other parts of Ukraine and neighboring nations.
Contact the author at sakshi.tiwari9555 (at) gmail.com