A Russian lawmaker has suggested that Moscow should strike US military bases in Europe in response to Washington's decision to supply the advanced M142 High Mobility Artillery Rocket System (HIMARS) to Ukraine.
Senator Frants Klintsevich told Russian state TV that it was "impossible to talk to the Americans and Ukrainians in these conditions."
The Russian heavy artillery and multiple launch rocket systems (MLRS) have been destroying Ukrainian positions across the front line in the eastern Donbas region, which has now taken center stage of Moscow's military campaign after failing to take the Ukrainian capital city, Kyiv.
The difficulty for Ukrainian forces has been that Russian artillery and MLRS have been operating from positions beyond the reach of Ukrainian weapons.
Video of Russian TOS-1A thermobaric MLRS and artillery strikes on Ukrainian positions in the Novomykhailivka area.https://t.co/V87guya4X7 pic.twitter.com/GM5fS5Sszv

— Rob Lee (@RALee85) May 25, 2022
Therefore, in recent weeks, Ukraine has been asking the US and NATO for modern MLRS systems to counter the Donbas offensive. However, the Biden administration, until recently, had been hesitant to provide these long-range systems, as it feared that it would be seen as a 'highly provocative' move by Moscow.
HIMARS will significantly extend the effective engagement range of Ukrainian forces, as it can fire a broad array of rockets with ranges between 70 and 500 km, which would mean that it could strike targets inside the Russian territory.
"What the HIMARS will allow them to do is to get greater standoff. Right now, the [M777] howitzers we provided them have about a 30 km range; the HIMARS has more than twice that, which will allow them — even with fewer systems — greater standoff," said Colin H. Kahl, undersecretary of defense for policy, during a briefing on June 1.
However, Washington only agreed to provide HIMAR to Ukraine after Kyiv gave "assurances" that it would not use the missiles to strike inside Russia, a senior US official had reportedly said.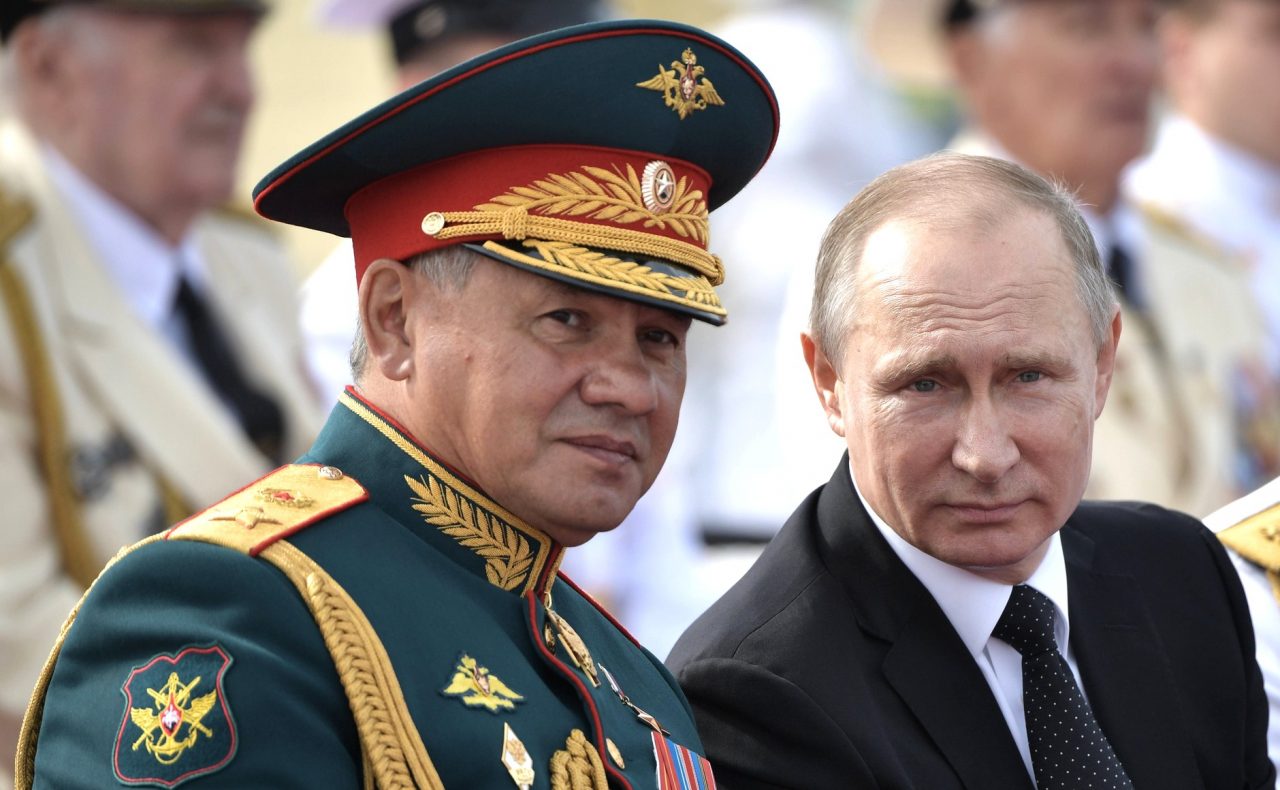 NATO May Get Drawn Into The War
Klintsevich, who was a part of the panel discussing the Biden administration's decision to send HIMARS to Ukraine, said it was "complete nonsense" for Ukraine to claim the rocket system would only be used in defense.
Klintsevich went on to say that Russia was speaking to the West "from a position of tolerance" and "giving signals when we say that line cannot be crossed."
Russian senator Frants Klintsevich says the prospect of Washington sending HIMARS to Ukraine means "it's time to wreck American bases in Europe" using Moscow's "high-precision long-range weapons"

(with subtitles) pic.twitter.com/0gKGMhQeQp

— Francis Scarr (@francis_scarr) June 2, 2022
"But unfortunately, they view our tolerance and integrity as weakness. Now, the places where the arms shipments are arriving, in particular in Europe, taking into consideration Russia's high precision long-range weaponry, it's about time we took steps to warn them," Klintsevich said.
He recalled the Korean War in the early 1950s when Soviet pilots flew in planes bearing Chinese and North Korean markings. The Senator said that when the Soviets shot down American planes, "the world didn't end." "It's time to wreck American bases, for now, the ones in Europe," Klintsevich added.
The US is known to have a large number of bases in Europe. Germany alone had 119 US bases in 2021, with the largest being Ramstein Airbase which covers 3,000 acres.
Moreover, the countries that house the US bases are also members of NATO and if one of them is attacked by Russia, it would trigger a mutual defense clause that could potentially see all NATO members treat the attack as an act of war.
What Prompted The Change? 
Experts suggest the recent Russian advances in the Luhansk Oblast and its near capture of the city of Severodonetsk may have prompted Washington to green-light the supply of HIMAR to Ukraine.
Only a handful of US allies are known to have received the system from the US, which includes Singapore, Jordan, Poland, Romania, the United Arab Emirates, and Taiwan.
Reports suggest three possible munitions Ukraine is likely to receive for its HIMAR systems, namely, the standard, unguided M26 rocket with a range of 45 km and/or the GPS-guided M30 and M31, which can reach up to 70 km.
Of these, the M26 and the GPS-guided M30 rockets use cluster sub-munitions that are banned by most countries that adhere to United Nations Convention on Cluster Munitions, as these sub-munitions spread over a wide area. Also, many of the sub-munitions do not explode after contact and end up spreading as landmines.
The US is not a party to this convention; however, Washington may be reluctant to transfer them.
The M31 rocket is effective with a standard 200-pound 'unitary' warhead, as it uses GPS guidance to land on a target with airstrike-like accuracy, on average within 5 meters of a designated target. The Pentagon has said that it will take around three weeks to train Ukrainians in the use and maintenance of the HIMARS.
Considering that Russia has nearly completed the capture of Luhansk Oblast, the arrival of HIMARS could bolster the ability of Ukrainian forces to maintain their positions in the Donetsk Oblast to the southwest of Luhansk, which is going to be the next target of the Russian military campaign.