A series of summit meetings over the last week involving US President Joe Biden and Russian President Vladimir Putin in the Middle East (West Asia) has proved once again that the ideals or goals of "Pan Arabism," "Pan Islamism," and "Promotion of Democracy" are nothing but rhetoric. What matters in global politics is the "national interests" of nations, which shift or vary from time to time.
After invading Ukraine, Putin's first significant foreign visit to Iran (he had undertaken trips last month to Tajikistan and Turkmenistan, both former Soviet Republics and are solidly in Moscow's sphere of influence in Central Asia) on July 19 and his summit meetings in Tehran with Iranian President Ebrahim Raisi and Turkish President Recep Tayyip Erdoğan took place just three days after Biden had concluded his odyssey, his first as the US President, to the region.
Biden first went to Israel, where he signed the Jerusalem Declaration, which commits each country to "use all elements of its national power" to prevent Iran from getting a nuclear weapon. Biden vowed to work with Israel and "other partners" to confront the Islamic republic's aggression and counter the "destabilizing activities" of its regional network of proxies.
His second major and significant engagement in Israel was the first meeting of heads of state and government of India, Israel, the United States, and the United Arab Emirates (UAE) — dubbed the "I2U2". Some analysts called it the West Asian Quad too.
Though this was a virtual summit, it brought together the Prime ministers of India and Israel (I2) – Narendra Modi and Yair Lapid — and the Presidents of the US and the UAE (U2), Joe Biden and Mohammed bin Zayed al Nahyan.
I2U2 was highlighted as a joint endeavor broadly aimed at encouraging joint investments in six mutually identified areas – water, energy, transportation, space, health, and food security. But its strategic undertone was obvious when it talked of the economic and political threats arising out of the "hedging" strategy adopted by some countries.
Targets were Russia and China, particularly the latter that has broken the global supply chains in many areas.
Biden also visited Saudi Arabia, which was recently a "pariah" country for him. He repeated his concerns/threats from Iran and called for normalization between Israel and Arab countries.
Like the UAE and Bahrain, Saudi Arabia will not establish diplomatic relations with Israel soon. There will now be more significant interactions with Israel with American backing. Saudi Arabia has now agreed to open its airspace to all air carriers, including Israeli planes, a move Biden hailed as "historic."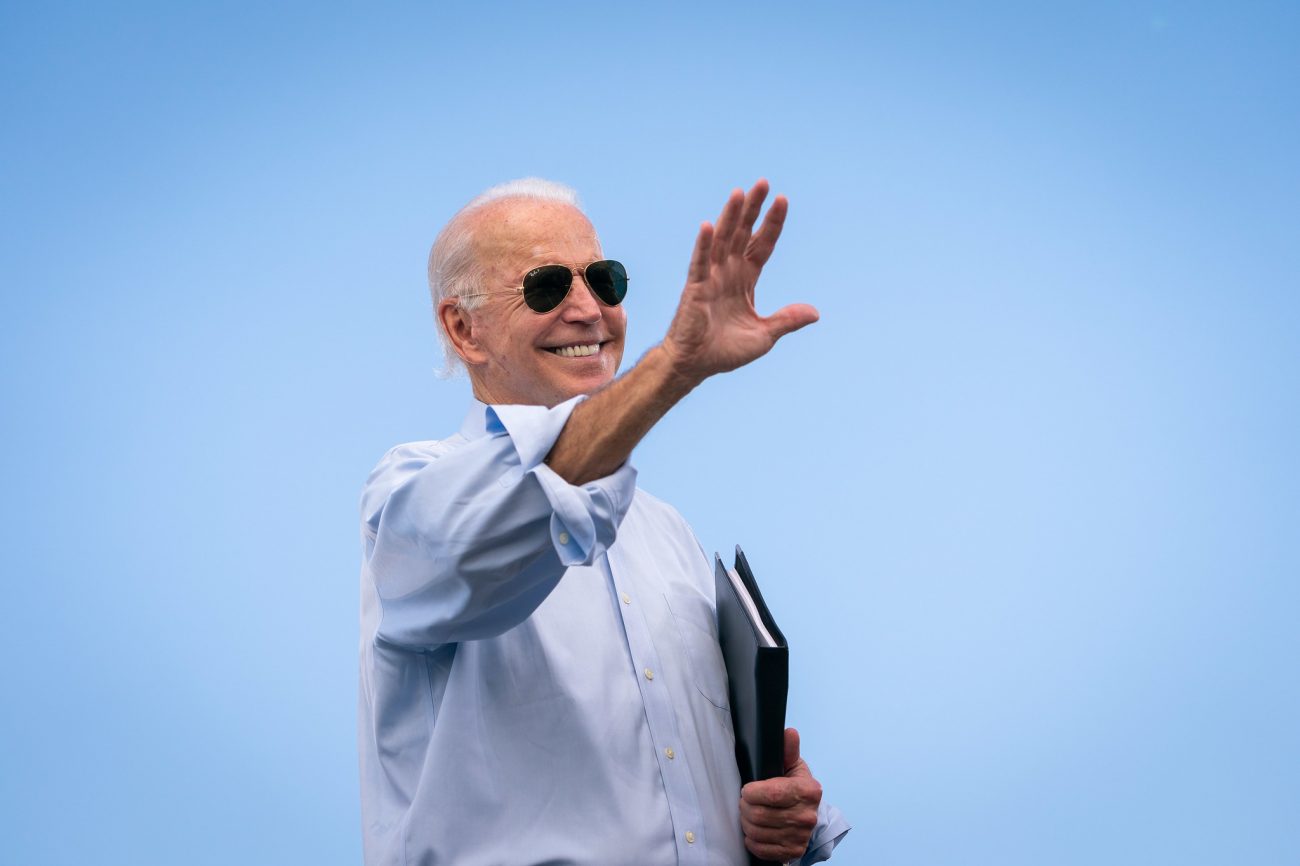 Unlike Biden, Putin's visit to Tehran may not have any significant or concrete outcome. But Putin won the endorsement of the Iranian supreme leader, Ayatollah Ali Khamenei, for the invasion of Ukraine.
Reportedly, Khamenei told Putin: "War is a harsh and difficult issue, and Iran is not at all pleased that ordinary people suffer from it, but in the case of Ukraine if you had not taken the initiative, the other side would have caused the war with its initiative.
If the road is open to NATO, it knows no boundaries, and if it were not stopped in Ukraine, they would start the same war sometime later under the pretext of Crimea."
As regards his talks with the Turkish President, Putin is believed to have praised Erdoğan for mediating talks on the export of grain from Ukraine.
The deal, it is said, could be one that will see the Russian Navy lift the blockade of ports such as Odessa and the EU agree to unfreeze economic resources owned by seven top Russian lenders, as long as it could be shown the resources are necessary for the purchase, import or transport of agricultural and food products, including wheat and fertilizers.
If the visits of Biden and Putin, the world's two most powerful leaders, to the Middle East are any indication, then the current battle lines are evident. On the one side are Russia and Iran (and possibly China). On the other side are the US and Israel (with the support of powerful Sheikhdoms of Saudi Arabia and UAE).
Iran has been moving closer to China and Russia after the US withdrawal from the Joint Comprehensive Plan of Action JCPOA/Iran nuclear agreement in 2018. And now, with virtually no prospect of this agreement being revived shortly, even under President Biden (contrary to his earlier promises), the relationship between the three will become stronger.
As it is, Tehran is said to have evolved its 'Pivot to the East' policy, with Iran's Supreme Leader, Ayatollah Ali Khamenei, remarking, "We must look to the East; Looking to the West and Europe has no effect on us except procrastination and trouble. Some countries in the East can help us; we can interact with them on an equal footing. We help them, and they help us too."
Moscow and Tehran have come closer after the Russia-Ukraine war. In July 2022, Central Bank of Iran (CBI) Governor Ali Saleh-Abadi traveled to Moscow to enhance monetary and banking cooperation and remove barriers.
And what is more important, Iran has agreed to, if US National Security Advisor Jack Sullivan is to be believed, supply "Russia with up to several hundred UAVs, including weapons-capable UAVs on an expedited timeline."
However, what is to be noted is that while the battle lines are drawn, there have been efforts to retain scopes for possible mediatory roles by countries acceptable to both sides. As happened in Teheran on Tuesday, Turkey, a NATO member, played a role in lifting the Russian naval blockade of Ukraine.
India, which has good ties with Iran, Russia, and the US, can also play a similar role in limiting the US-Russia rivalry or the tensions between the US and Iran.
Battle Middle East
In these new battle lines in the Middle East, there seem to be three distinct features:
First, there are no places now for ideals and ideologies. Biden's visit to Saudi Arabia was the antithesis of his earlier refusal to deal with the country's natural leader, bin Salman (known by his initials, MBS), for his alleged role in killing a dissident journalist Jamal Khashoggi at the kingdom's consulate in Istanbul in 2018.
Now, the proverbial ice between Biden and MBS has been broken.
Biden's experience as Vice President under President Obama and his promises as a Presidential candidate to promote democracy in the Arab world following the eruption of the so-called "Arab Spring" in 2010 have lost their relevance.
Democracy is not precisely a number game where the majority has power to the extent of being sectarian and the minority none. True democracy means rights of equality and justice. In this, the promoters of Arab Spring, like the US, have shown double standards. While justifying changes in Egypt, Libya, Yemen, and Syria under the pretext of furthering democracy, the Western countries have closed their eyes toward Saudi Arabia and other Gulf Sheikhdoms, which are certainly not citadels of democracy.
The West supported all these oil Sheikhdoms and looked away when Saudi Arabia militarily intervened in Shia-majority Bahrain to defend its Sunni ruler. The substantial effect of the Arab Spring has been those extremist elements within the Sunni community and their great promoters in the regimes of Saudi Arabia and Qatar, and now to a considerable extent in Turkey, become more powerful.
The forces of multi-ethnicity and secularism got weaker. That Saudi Arabia changed the tack when the fundamentalists became a threat to the regime itself is a different story.
Secondly, all in the Middle East do not share Pan Islamism or Pan Arabism. The UAE and Bahrain joining Egypt in diplomatic relations with Israel indicate that all share threats from Iran. The political battle among Qatar, Saudi Arabia, and the UAE after the 2017 blockade of Qatar by several states in the region played out in a competition for support not only in neighboring Arab countries but also across the African continent and even in Washington is another example.
This trend explains why the Palestinian cause today, while gaining unprecedented support in the West, has rarely enjoyed less sympathy from the states of the Arab region.
India's increasing importance in the Middle East, notably its bourgeoning relations with Saudi Arabia and the UAE on the one hand and Iran on the other, despite its proximity with Israel, may be seen in this context.
And here, despite the rising allegations of the Modi government's partiality against Muslims, no Indian Prime Minister of India has been as acceptable to the regional powers in the Middle East as Modi.
This may sound ironic, but it is true. And that is because of the "national interests" of all.
Thirdly, and this is a result of the above, after the Iraqi invasion of Kuwait in 1990, during which Palestinian and Yemeni workers were often seen as disloyal, Arab migrant laborers have been increasingly replaced in the region by politically safer South Asian workers.
That trend has dramatically weakened the economic and social ties between the Gulf and the rest of the Middle East while strengthening those ties between the Gulf and countries across the Indian Ocean, particularly India.
As March Lynch, Professor of Political Science and International Affairs at George Washington University has rightly argued, over the past two decades, global financial markets have reshaped the orientation of some of the wealthiest Middle Eastern countries, including Kuwait, Qatar, Saudi Arabia, and the UAE.
Given their deep investments in Western real estate and sports clubs, their growing economic ties to Asia, and their large populations of non-Arab service workers and Western expatriates, it increasingly makes more sense to view these places as centers of global capitalism than as Middle Eastern (Islamic)  states.
"Dubai has more in common with Singapore or Hong Kong than Beirut or Baghdad. Similarly, Saudi Arabia's and the UAE's use of Israeli-made digital surveillance tools mirrors China's model as much as it does those of other Arab regimes.
Such global ties in economics and technology may soon come to play as much of a role in these states' foreign policies as any traditional regional priorities do—pushing them closer to Asia", he says.
And in this scheme of things, India figures prominently.
Author and veteran journalist Prakash Nanda has been commenting on politics, foreign policy on strategic affairs for nearly three decades. A former National Fellow of the Indian Council for Historical Research and recipient of the Seoul Peace Prize Scholarship, he is also a Distinguished Fellow at the Institute of Peace and Conflict Studies. CONTACT: prakash.nanda@hotmail.com