With the widespread transmission of the Covid-19 in China, the communist government has stepped up severe lockdowns and mass testing in a number of areas, claiming that such actions are necessary to protect the populace.  
However, China's draconian zero-Covid policy is causing chaos in its economy, directly threatening the country's long-term development. The Chinese officials are now attempting to revitalize its economy.
On May 25, China's Premier Li Keqiang, the country's second-most influential leader after President Xi Jinping, convened an unprecedented meeting with over 100,000 participants, in which top authorities recommended new measures to stabilize an economy hammered by the country's harsh policies, according to the state-run media.  
The unexpected video teleconference by the State Council was joined by officials from all levels of government, including provincial, city council authorities, and other high-ranking officials. 
.@CNNBusiness: China's cabinet held an emergency meeting with over 100,000 participants, according to state media, as top leaders urged new measures to stabilize an economy battered by stringent Covid-19 restrictions. @jessieyeung8 has the details. https://t.co/YLlnvVWSXm

— CNN Asia Pacific PR (@cnnasiapr) May 26, 2022
Highlighting unexpected events such as ongoing coronavirus outbreaks and the Ukraine conflict, Li stated that his primary priority was to ensure that the economy expands in the second quarter.
"This target is not high, and it is far worse than the growth target of 5.5% that we proposed at the beginning of the year," he said, referring to the 2022 GDP growth target. "But it is based on reality and is what we must do," he added.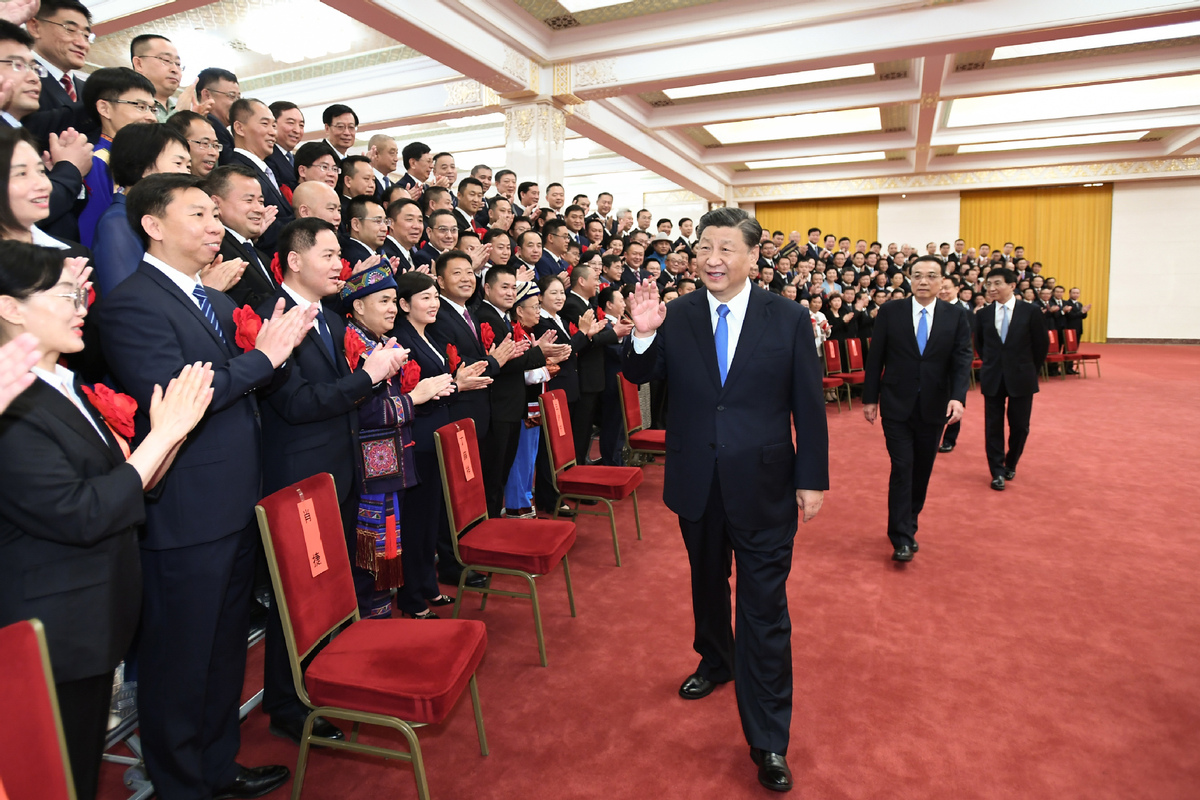 According to Li, many international institutions have reduced their forecasts for China's development, with UBS lowering its projection to 3% this year.
"We cannot accept this," he declared, pointing out that in the past forty years, the economy had only slowed that much once, in 1990.
His statements highlight the problem China confronts in balancing economic growth with the political ambitions of Xi Jinping, the country's top leader. 
Li has reportedly been ignored throughout much of his term, despite being the country's No. 2. He is usually responsible for driving the economy. However, in recent months, Li has moved to the forefront to advocate economic reforms.
Lockdown Responsible For Economic Slowdown? 
Beijing is attempting to control perhaps the worst outbreak since the pandemic started, as the more transmissible omicron variant continues to evade rigorous quarantine precautions.
The botched lockdown measures in Shanghai, China's financial capital and most populated metropolis, have shattered popular trust in the zero-covid policy. Covid limitations still impact 350,000 people in the city.
According to a recent survey conducted by the American Chamber of Commerce in China, more than half of US corporations have postponed or curtailed their investments in China due to the recent outbreaks.
Furthermore, half of the respondents say that foreign talent is also much less likely to migrate to China because of the covid rules. 
The most concerning aspect of China's April economic assessment is a record-high youth unemployment rate. In April, nearly one in every five people aged 16 to 24 were unemployed. The unemployment rate for those aged 25 to 59 has risen to 5.3 percent, the highest level since June 2020.
Real estate, which represents a quarter of China's $18 trillion economy and has been a significant development engine for the past two decades, is in turmoil due to rising corporate debt and slow real estate demand.
Another essential component of the Chinese economy, the technology sector, is also ailing. Alibaba, Tencent, and JD.com reported the weakest sales growth in the most recent quarter and announced massive layoffs. 
New Economic Measures
The teleconference follows a State Council executive meeting on May 23, during which officials disclosed 33 new economic initiatives. These measures include raising tax refunds, extending loans to small enterprises, and offering emergency loans to the aviation industry. 
Some of these regulations also reduce Covid limitations, such as lifting bans on vehicles moving from low-risk areas. Li encouraged government agencies to adopt the 33 measures at the meeting by the end of May. 
The new measures are projected to waive a total of 60 billion yuan in taxes from the purchase tax on some passenger automobiles in phases. The policies also foreshadowed a loosening of real estate restrictions, encouraging cities to develop their own real estate policies to encourage home buying. 
According to Chinese experts, these policies are primarily tailored for the current complicated economic situation, with a significant policy intensity and a broad spectrum of policy support covering both the supply and demand sides.