Turkey commissioned its largest warship on April 10 in a much-anticipated inauguration ceremony. The TCG Anadolu, being touted as the world's first Unmanned Combat Aerial Aircraft (UCAV) carrier, saw the prototype of the latest Bayraktar TB3 sitting on its deck.
The ship will be Turkey's first aircraft carrier and the first ship in the world with an air wing made primarily of unmanned aircraft, Turkish media Daily Sabah reported. The ship was delivered to the Turkish Navy three months before the official inauguration ceremony.
Stressing that the vessel would host many Turkish manned and unmanned aerial vehicles, Turkish President Recep Tayyip Erdoğan said, "The TCG Anadolu is the world's first warship in its field where UAVs can land and take off."
On the day of the inauguration, the prototype of Turkey's recent UAV from the Bayraktar family, the latest Bayraktar TB3, was lifted off to the carrier's flight deck. A video of the startling maneuver was published online. The Bayraktar TB3 is set to become operational from this deck by 2024.
This development comes weeks after Selcuk Bayraktar, the CTO of Baykar Technologies, shared pictures of the Bayraktar TB3 on the production line. According to the reports, the TB3 will fly alongside the Bayraktar Kizilelma, a carrier-capable "unmanned fighter jet" which will become operational by 2025.
VIDEO- Pototype of Türkiye's latest, Bayraktar TB3 UCAV, getting lifted to the Flight Deck of the World's First UCAV carrier & Turkey's new Flagship, TCG ANADOLU.

Bayraktar TB3 will be operational from TCG ANADOLU by 2024 & Bayraktar KIZILELMA by 2025 reportedly.#Turkey… pic.twitter.com/OdPPbW6PqZ

— EurAsian Times (@THEEURASIATIMES) April 11, 2023
The modern TB3 is the most recent iteration of the potent TB range of assault drones produced by Turkish company Baykar, after the famed Bayraktar TB2 combat drone. The TB3, however, is believed to have superior capabilities than its predecessor Bayraktar TB2 and would be used for exports in addition to its domestic deployment in the seas.
The TB3 is a naval drone with foldable wings designed for ship decks and short runways. Officials have asserted that it is still necessary to thoroughly test the TB3, mainly to see how well it functions in naval warfare.
Bugün paylaştığımız fotoğraflarda üretim hattında görünen, kanatlarını katlayabilme özelliğine sahip türünün ilk örneği olan "balığın" Ramazan öncesi çekilmiş görselleri..#BayraktarTB3 ??

Büyük abisi #KIZILELMA'dan sonra ilk uçuşuna gün sayıyor..✈️ ? ?

Hayırlı Sahurlar… pic.twitter.com/OJEMBMophw

— Selçuk Bayraktar (@Selcuk) March 27, 2023
The Bayraktar TB3 unmanned combat aerial vehicle (UCAV) is an armed aerial vehicle system that can take off and land on aircraft carriers with constrained runways. The smart weaponry mounted beneath the wings of the TB3 UCAV allows it to carry out intelligence, reconnaissance, and surveillance tasks in addition to attack operations.
Further, the Bayraktar TB3's line-of-sight and beyond-line-of-sight communications capabilities allow it to be operated from very far away locations. As for the flagship, although the Anadolu is classified as an amphibious assault ship, Turkish officials claim they will use the ship as a carrier for various classes of armed drones.
Since it was first ordered in 2015, Anadolu has become a distinctive multifunctional ship that can also concentrate on unmanned aircraft operations. Doing so should go beyond the limitations of conventional manned rotary-wing aircraft, essentially serving as a light aircraft carrier for combat drones.
World's First Drone Carrier- TCG Anadolu
Based on Spain's flagship, the Juan Carlos I, the TCG Anadolu is a landing helicopter dock (LHD) type amphibious assault ship. With a displacement of 27,436 tons, it is 32 meters wide and 231 meters long. It can operate at sea for 50 days, has a top speed of about 21 knots, and a range of 9,000 nautical miles.
The TCG Anadolu was initially designed to function similarly to amphibious assault ships and transport a fleet of helicopters and short takeoff and vertical landing (STOVL) fighters, notably the F-35B.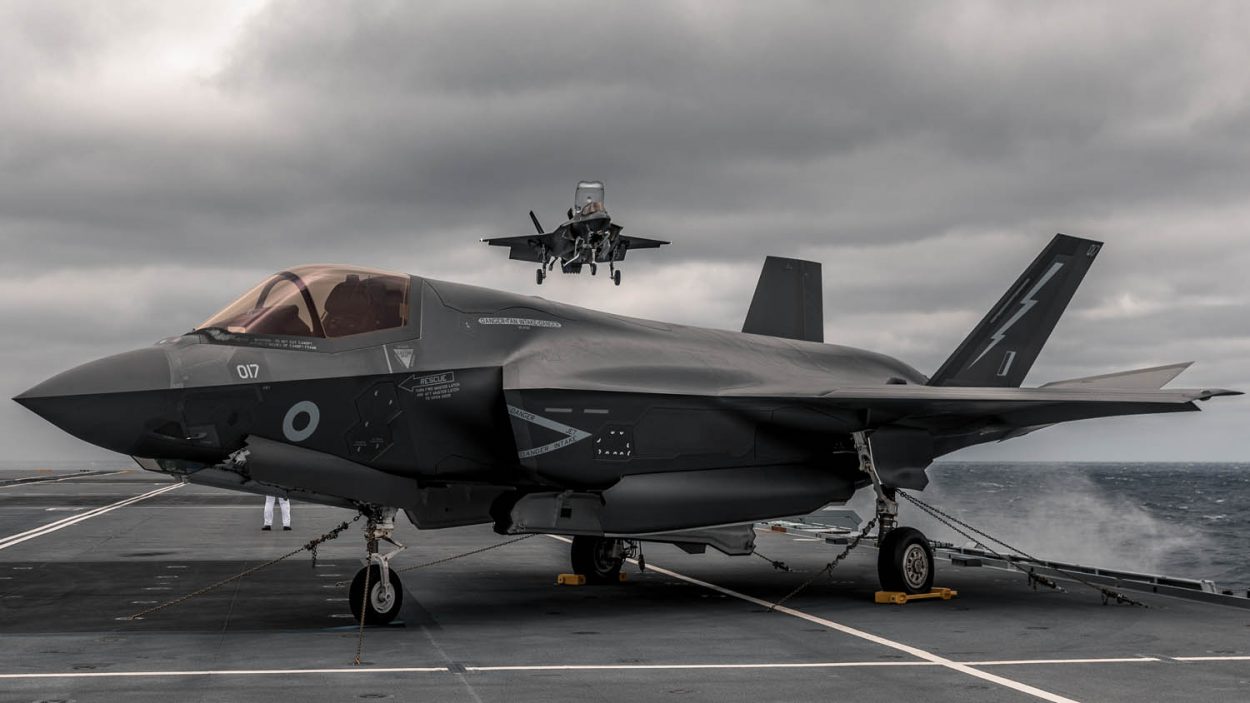 However, any possibility of this has been reduced since the United States cut Turkey from the global F-35 fighter jet development program in response to Ankara's decision to purchase Russia's S-400 air missile defense systems in 2019. Turkey had planned to buy at least 100 F-35 fighters.
This forced the country to reevaluate the development strategy and make further modifications to turn the TCG Anadolu into a carrier of unmanned aerial vehicles (UAVs), unmanned combat aerial vehicles (UCAVs), and uncrewed fighter jets in addition to helicopters.
The ship's air wing is anticipated to primarily comprise Bayraktar TB3s with a short-runway capability. Along with drones, the TCG Anadolu will host a variety of helicopters, such as the domestically made T129 Atak, AH-1W Super Cobra attack helicopters, and SH-70B utility helicopters.
In February of this year, it was announced that the ship would undergo minor infrastructure upgrades to enable drone operations to realize the change in Anadolu's air wing.
These were to include the installation of drone control stations with satellite terminals for longer-range connections, a "roller system" at the ship's bow to aid in uncrewed aircraft launch, an arresting gear system on the deck to facilitate UCAV landings, and safety nets for the recovery of smaller drone types.
The TCG Anadolu will be able to house a force the size of a battalion, along with flight and command personnel. The Anadolu has six spots where medium-load transport, assault, or general-purpose helicopters can land and take off, along with two other spots that serve as a landing platform for heavy cargo transport helicopters, even though its flight deck is not long enough for classic warplanes to land and take off.
It can transport light and heavily armored vehicles, including tracked and wheeled vehicles. Its lightweight deck can support up to 30 wheeled vehicles, including armored personnel carriers and amphibious vehicles. At least 12 medium-load helicopters can be transported using the ship's hanger.
Depending on the ship's function, more helicopters may be carried simultaneously on the light vehicle deck to enhance the number. Tanks and other large, tracked vehicles with substantial armor can be transported on the heavy vehicle deck located at the top of the carrier's pool.
Contact the author at sakshi.tiwari9555 (at) gmail.com