Will the sinking of the Russian warship Moskva by Ukrainian Neptune missiles trigger World War III? Or has it already begun?  
The makings of bigger geopolitical game-play were visible well before the Ukraine war. The US and China have been 'eye-to-eye' for quite some time now over Taiwan and the strategic South China Sea.
Meanwhile, Beijing has been gnawing on the persistent border unease with India. The more recent standoff was the one in Galwan. However, after the Beijing Winter Olympics that Chinese Premier Xi Jinping and Russian President Vladimir Putin resolved to fight-each-other wars.
The formation of this axis — which was always present — set in motion a chain of events never seen after the fall of Soviet Russia. On February 24, with the total support of Beijing, Moscow invaded Ukraine.
China's standoff with India and the ouster of Imran Khan as Pakistan's PM indicated that Europe, Asia, and the Indian subcontinent are now standing on a precipice of history.
However, the triggering of World War III talks began with Moskva's sinking with Neptune missiles. There were denials from the Russian side quite understandably.
Officials from the Russian state television went ahead to declare Moskva's sinking as the beginning of World War III. It reported that Putin wanted revenge! The claims are significant as it was aired on Moscow's state-run television.
Russia is similar to nations like China or North Korea, where the state-affiliated media is what is considered the sole official voice. Hence, the clouds of a full-throttle war may be on the horizon, soon.
American Satellites On Hit List?
The spill-out of Moskva's sinking has started a chain reaction. Russia is now targeting Elon Musk's Starlink satellites, as Moscow thinks Moskva was sunk with the help of SpaceX's Starlink satellites!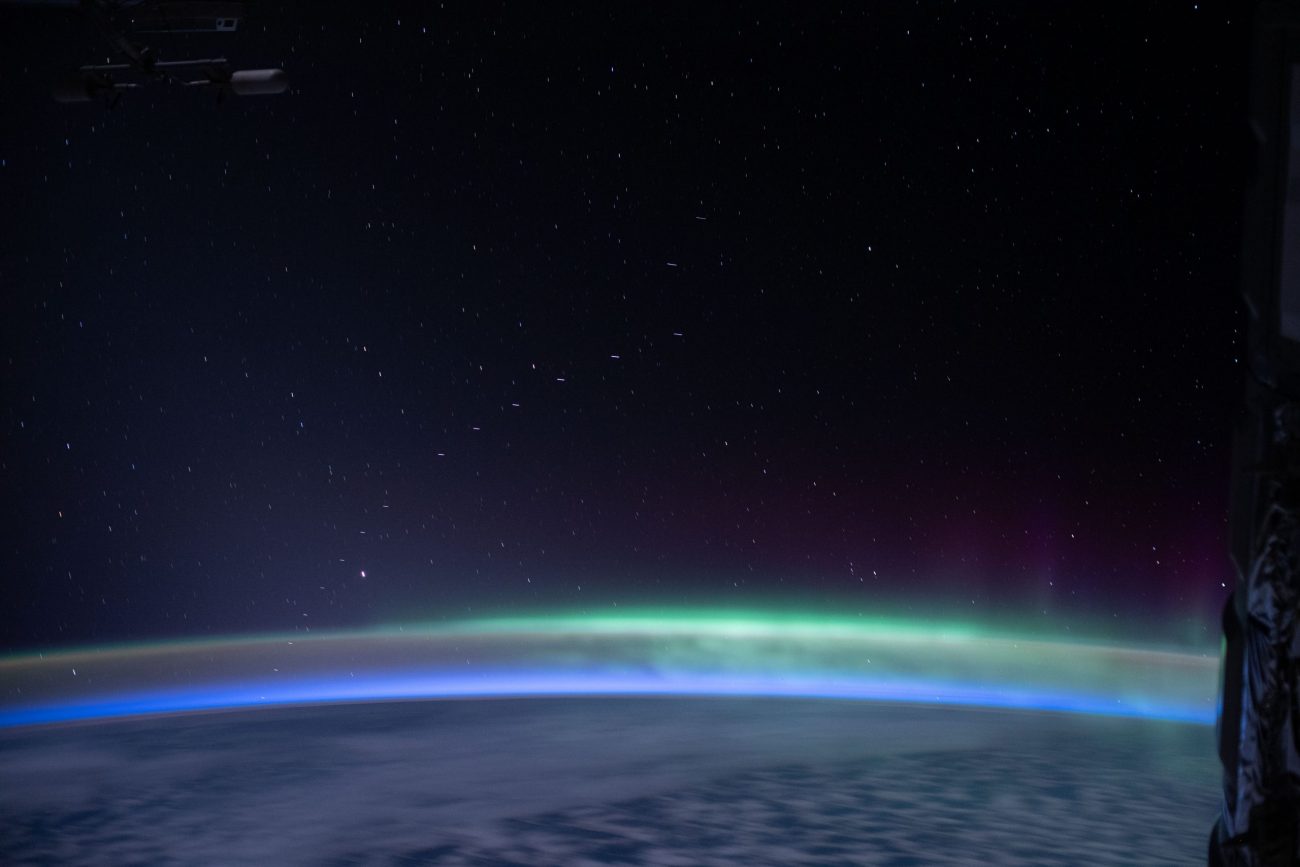 Express.co.uk reported on April 16, that, Russia, could launch a new "space war" against Musk in retaliation for the sinking of the Moskva, according to an adviser to the Minister of Internal Affairs of Ukraine.
Anton Gerashchenko tweeted, "Russia is starting a space war! Medvedev announced a task is given to destroy @elonmusk Starlink satellites in a document by "United Russia". It says that firing on the Moskva was done with the help of Starlinks." United Russia is the main political party run by Russian President Vladimir Putin. Anton is a Ukrainian nationalist.
russia is starting a space war! Medvedev announced a task is given to destroy @elonmusk Starlink satellites in a document by "United Russia". It says that firing on the Moskva was done with the help of Starlinks.
website: https://t.co/uQ1LO9qc27 #UkraineUnderAttack pic.twitter.com/ijzgB3yO0m

— Anton Gerashchenko (@Gerashchenko_en) April 16, 2022
Russia is now slowly looking to find a consensus that Moskva, was destroyed not out of the unexplained fire, as officially declared, but due to the firing from Ukraine Neptune missiles, which sank the flagship of the Russian Black Sea fleet.
It is now very likely also that Putin may lash out against the West for his own face-saving.
What Is The Elon Musk Phenomenon?
It has to be understood that immediately after the war Russia started to destroy all important Ukrainian towers and internet services, to make an internet blackout in Ukraine and it is here when Elon Musk came to the rescue and announced that his company Tesla would pay a salary of three months to Ukrainians who would return to fight against Russia from abroad.
Within a fortnight of this gesture, CNBC had reported on March 22 that Elon Musk had sent thousands of Starlink satellite internet dishes to keep the internet functioning in Ukraine. This had come after funding from France and Poland, under the aegis of the Biden administration.
The makes it obvious that Starlink isn't a civilian as reported by DW.com on March 22. The report said Ukraine was using Musk's Starlink for drone strikes as his satellites are connecting Ukraine with the internet, but Ukraine's military can also use it to guide drones and strike Russian tanks and positions.
This has been confirmed by the way Moskva was sunk. Civilians may have used it for their personal purposes, but the main plank of the US was to help Ukraine take on Russia with an uninterrupted supply of internet, which Ukraine has as yet successfully done so too.
Russia is sure to be into its 'licking-wounds' as Moskva was one of the most prestigious warships in the Russian arsenal. It has also come to light that Moskva was carrying two nuclear warheads.
As per Ukrainian experts, Andrii Klymenko, project manager at the Black Sea Institute for Strategic Studies, said, "Experts say that there are two nuclear warheads for cruise missiles onboard the Moskva.
How this would now turn out to be an incumbent disaster is what the world is to see very shortly.  Ukraine also claimed to have killed Anton Kuprin, the Captain of Moskva.
This all is now likely to boil down, apart from Putin's resolve for revenge, to make Ukraine disconnected from the internet, and for this purpose, Russia is now to bludgeon its energies into destroying as many Starlink Satellites as possible.
This is obviously to boost the morale high of Russian forces, which have lately got drooped, and also that this is probably for the first time when a satellite is to be trounced in space.
Meanwhile, US Vice President Kamala Harris announced the decision to ban US anti-satellite weapons tests. Harris made the announcement during a visit to Vandenberg Space Force Base in the state of California.
"A piece of space debris the size of a basketball, which travels at thousands of miles per hour, would destroy a satellite. Even a piece of debris as small as a grain of sand could cause serious damage. We have consistently condemned these tests, "she said.
"I am pleased to announce that as of today, the United States commits not to conduct destructive direct-ascent anti-satellite missile testing," Harris said.
The Biden administration's decision to impose a ban is in part due to Russia's successful anti-satellite weapon system test in November 2021, when Moscow destroyed its old spacecraft Celina-D, US media reported earlier.
Moscow said the test was not directed at anyone and was carried out in accordance with international law, including the 1967 Outer Space Treaty. It also said because of the satellite's location, the debris poses no threat to other spacecraft, including the International Space Station.
Hike In Gas Prices
The first step taken after the announcement by Moscow was a hike in crude and natural gas prices — an inflationary measure that will impact all the countries in the world.
Russia has now openly declared to fight against NATO as warships sinking in a conflict was unheard of after World War II. It has also exposed the fact that Russia was caught unawares and Moscow considers that such a thing happened only due to NATO and US arming Ukraine.
Embarrassed Russia will have to anyhow put into an unequal balance. Which is what may ultimately engulf the whole world?
World opinion is also very adverse against Russia, in Poland, it was reported, by 24.com on April 9. The Wall Street Journal reported that Putin's Ukraine war had forced thousands of Russian bankers, doctors, and scientists to flee abroad.
With the war spreading to Ukraine's Western borders, both Finland and Sweden are looking to join NATO. Such a move, if true, may lead to Putin unleashing his nuclear arsenal.
Meanwhile, India has positioned itself carefully, maintaining equidistance from both US and Russia. However, New Delhi is vigilant over China, and India's Defense Minister Rajnath Singh has warned China that, "If harmed India won't spare anyone."
The statement gains significance as Singh's comments were made in Washington during the 2+2 talks. How India will position itself as the war intensifies and pressure from the US, only time can tell.
(Haider Abbas is a former UP State Information Commissioner and writes on international issues. The views expressed by the author are personal) VIEWS PERSONAL