China's short-range guided missiles can pierce Taiwan's planned missile-proof hangars, putting the island's powerful F-16 Viper fighter jets in grave danger, reported SCMP, citing experts. 
---
In November, Taiwan unveiled its plans to construct missile-proof hangars at an air base in Taichung that could survive attacks from the Chinese Dongfeng series of ballistic missiles. 
The Ministry of National Defense (MND) initially proposed a plan to construct the hangars in 2020 with a seven-year budget of NT$4.392 billion (US$136.59 million), to finish the project by 2026. 
The hangars are designed to protect military aircraft, especially the country's most technologically advanced F-16 Vipers, and maintain their combat capability in the event of an attack from China. 
However, experts warned that Taiwan's ambitions to construct stronger hangars for its fighter jets might become useless because the Chinese military has developed short-range guided missiles.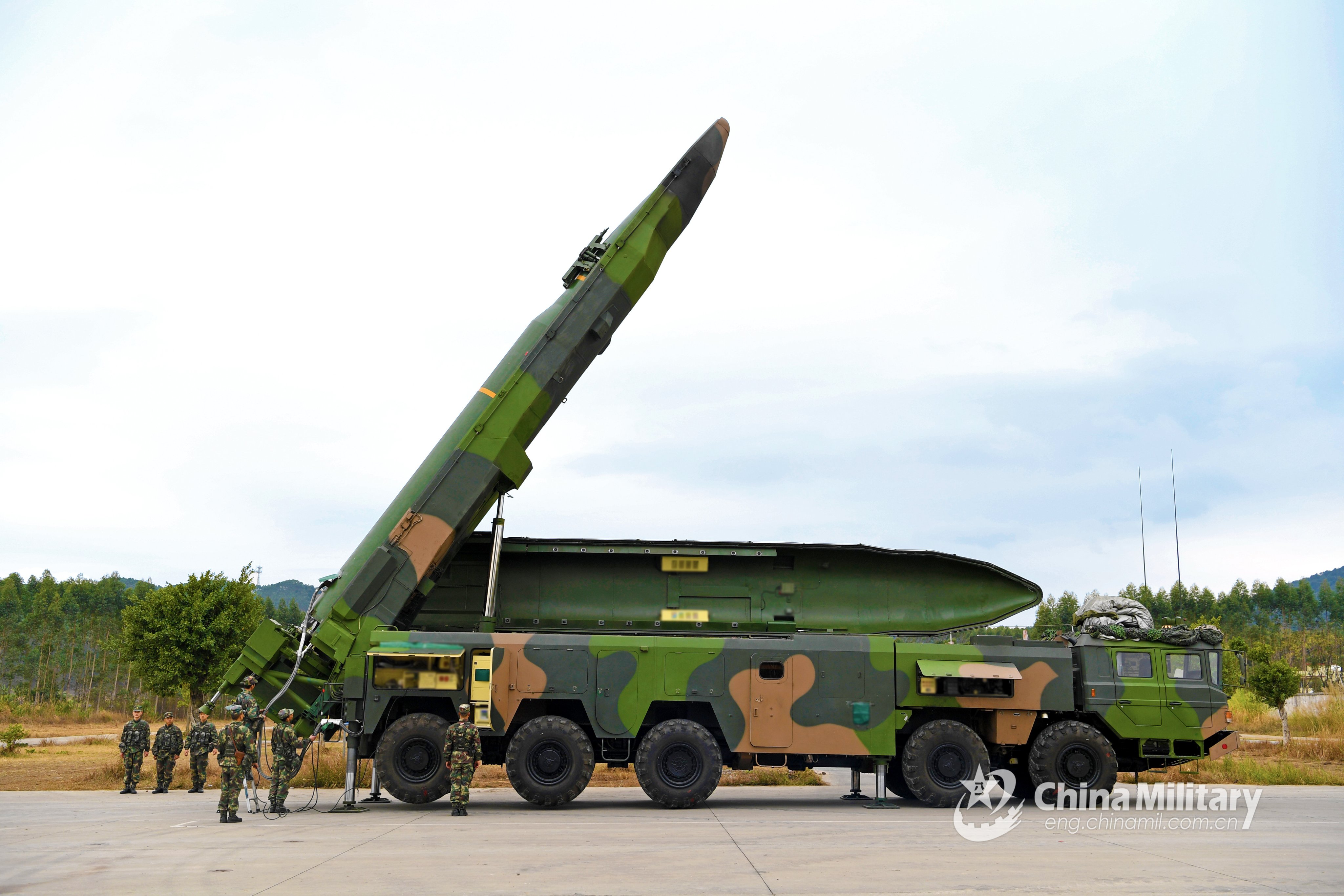 These missiles are capable of penetrating any reinforced aviation base. Andrei Chang, editor-in-chief of Canada-based military magazine Kanwa Asian Defense, told the SCMP that the terminal infrared image guidance and BeiDou satellite navigation systems are presently used by China's ballistic missiles and multiple launch rocket system (MLRS). 
Chang added that this enabled the missiles to precisely attack and breach any heavily fortified aircraft hangar. He made his point by using a promotional video for the M20 surface-to-surface short-range tactical missile, also known as the DF-12, by the People's Liberation Army (PLA).
Taiwan's Air Force chief Huang Chih-Wei recently said that the hangars would have a maximum anti-bomb capacity of 3,300 pounds and could withstand a single warhead weighing 1,500 pounds (0.7 tons) of explosives.
According to Lu Li-Shih, a former instructor at Taiwan's Naval Academy in Kaohsiung, experts assessed the proposed 3,300-pound anti-bomb capability based on the striking power of the PLA's DF-16 short-range missile. The missile has a strike range of between 800 and 1,000 kilometers and can carry a one-ton payload.
Can China's Short-Range Missiles Wipe Out Vipers? 
Following the US House Speaker Nancy Pelosi's visit to Taipei in August, Beijing staged days of extraordinary live-fire drills close to Taiwan. One of the primary PLA weapons used to strike the waters near Taiwan was the DF-16 short-range missile. 
Taiwan is likewise aware of Beijing's missile capabilities. As a result, Taipei has been updating its defensive capabilities in case of any potential Chinese attack. 
In recent years, Taiwan has modernized its outdated fighter fleet as regular Chinese intrusions continually stress its air force.
The fleet of F-16 vipers is essential to Taipei's military capabilities to continue warding off Chinese aircraft. The island deployed its first squadron of US-built F-16V fighters in November 2021.
These aircraft are an updated and far more advanced version of the island's existing F-16 fighters, which date back to the 1990s.
In August, Taipei conducted its drills to simulate the Chinese invasion defense. Its Air Force troops outfitted an F-16V fighter with a US-made anti-ship missile in a "combat readiness" exercise.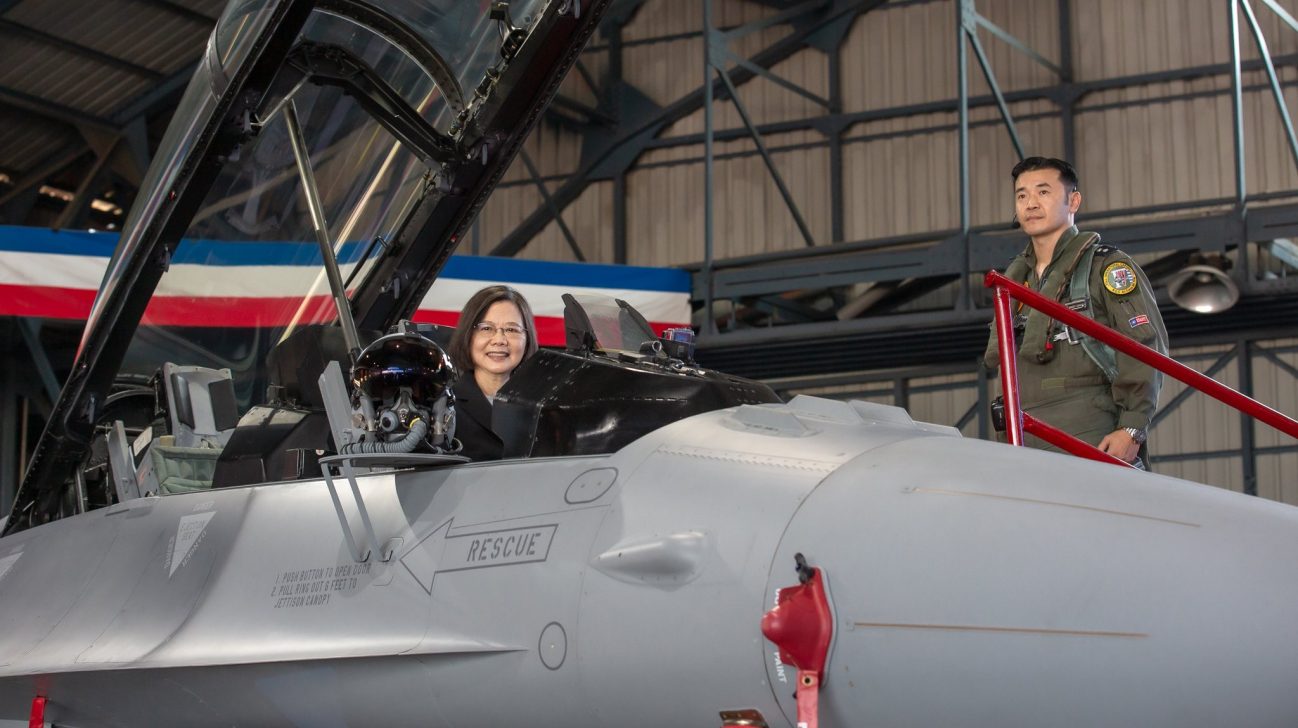 The heavily protected hangars are made to safeguard the F-16V aircraft, ensuring they can still function in unforeseen circumstances and fulfill their mission of thwarting the Chinese invasion. 
In July, the Taiwanese Air Force published images of weapons loading procedures in the heavily guarded underground facility attached to Chiashan Air Force Base. 
The images provided an extremely rare peek inside the underground tunnel network that shelters some of the ROCAF's most powerful fighter jets, including a recently modified F-16V Viper armed with Harpoon anti-ship missiles.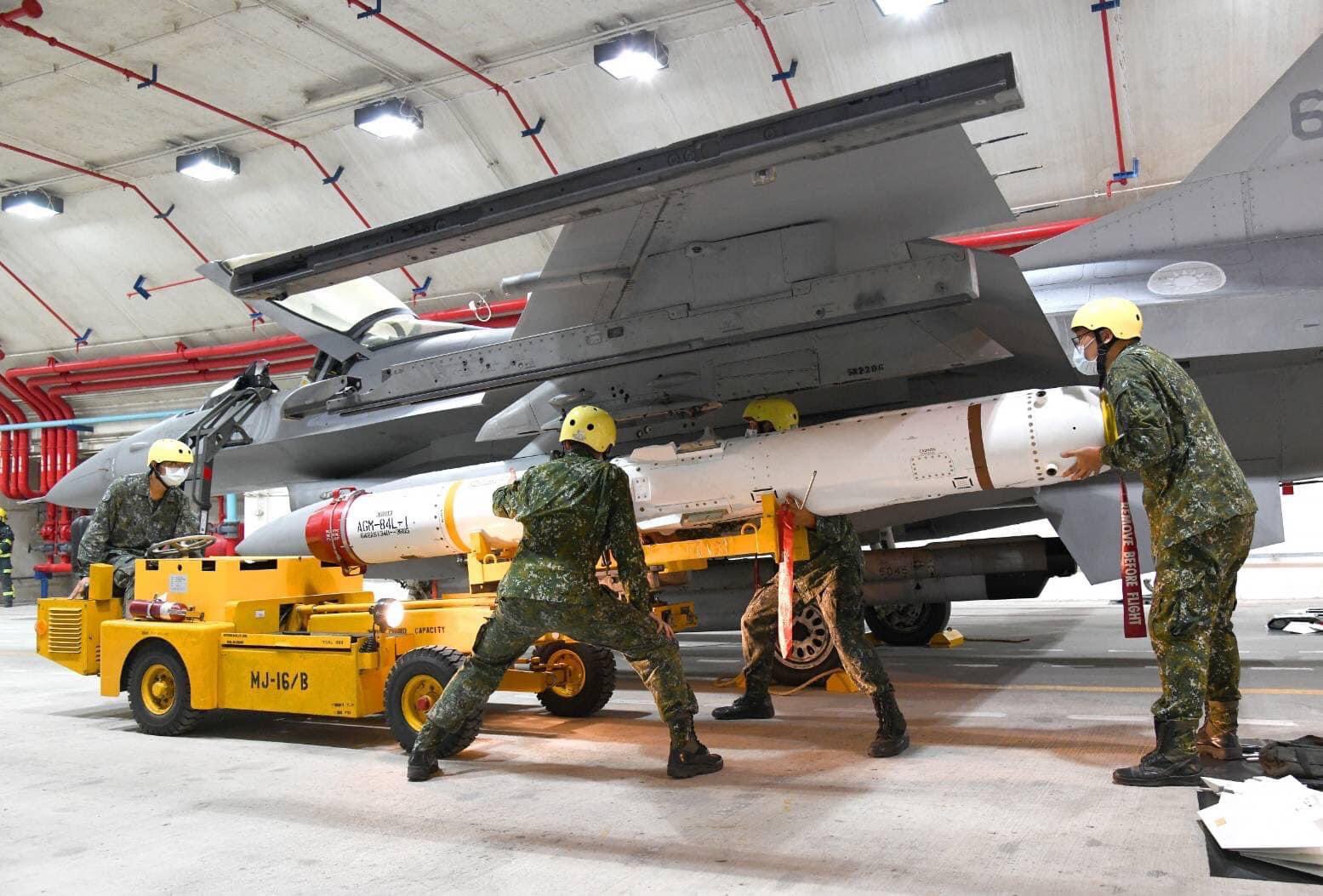 According to Li-Shih, Taiwanese fighter jets were formerly housed in ventilated hangars with no blast-resistant designs. In the event of an attack, every airbase in Taiwan is at risk. But the new hangars can better protect fighter jets and make PLA strikes more complex.
That being said, the four-ton (8,820-pound) Dongfeng (DF) missile, according to Chang, could be fitted with "fuel-air warheads," which utilize oxygen from the surrounding air to create a high-temperature explosion that destroys targets.
Chang added that when facing the PLA, all measures to bolster fighter aircraft hangars in Taiwan would be nil because of the missiles' circular error probability of less than one meter (3.3 feet).
Even though the DF-12 is now only available for export, a source close to the PLA informed SCMP that the mainland had produced several short-range missiles and MLRS with various attack capabilities that were intended to target Taiwan's governmental and military structures.
Overall, the circular error probability for all the warheads is a little less than one meter, allowing for pinpoint hits that could destroy the target and its surroundings.