Will the Rafale deal controversy over corruption allegations in India hurt its global image and sales? As India is on track to receive the entire batch of Dassault Rafale jets by early next year, France has opened a fresh investigation into the $9.2 billion deal with India, creating a fresh controversy.
Despite Corruption Charges, Rafale Fighter Jets Were 'Sure-Shot' Winners For The Indian Air Force Contract — Experts
Rafale Deal Controversy
The National Financial Prosecutor's Office (PNF) of France has appointed a judge to look into the allegations of "corruption and favoritism" in the 2016 agreement signed with India, as reported by Mediapart, an online French journal.
Sherpa, an NGO which works in the field of financial crimes, has filed a fresh complaint to the PNF after a series of investigative reports were published by Mediapart, according to the French newspaper Le Monde.
The NGO reportedly said that its complaint was based on one filed by Indian politicians and activists, former Indian ministers Yashwant Sinha and Arun Shourie, and lawyer Prashant Bhushan.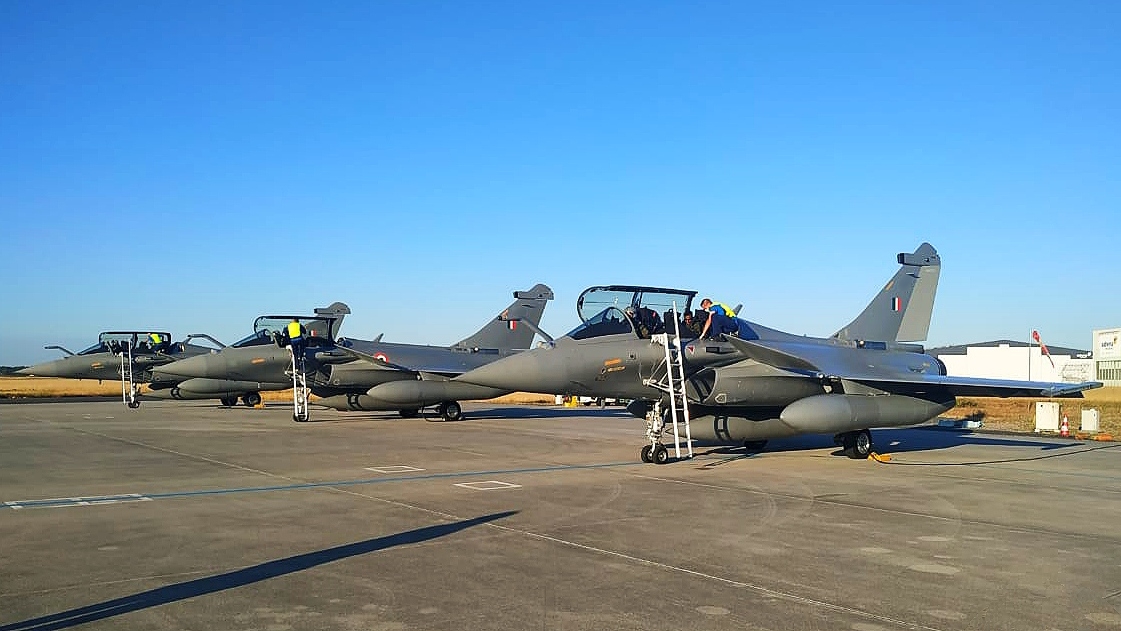 This is the second time that the multi-billion dollar deal has come under the scanner in France, as a complaint filed earlier in 2018 was reportedly shelved by Éliane Houlette, the former head of PNF.
Rejecting these allegations, Dassault Aviation has said no violations were reported in the frame of the contract.
Rafale's Global Customers
A twin-engine medium multi-role aircraft, Rafale is a 4.5 generation combat-proven fighter jet. Dassault Aviation describes it as "relevant against both traditional and asymmetrical threats, it addresses the emerging needs of the armed forces in a changing geopolitical context, and it remains at the forefront of technical innovation".
Analysts have often commented on Rafale's inability to attract western markets as compared to its competitors like the F-35, Eurofighter Typhoon, and the F/A-18 Super Hornet.
The major customers of the fighter include India, Egypt, and Qatar. In 2018, Rafale fell short of winning a contract with Belgium, despite France offering a packaged deal with economic returns, jobs, and compensation up to $23 billion. Belgium opted for the F-35 Joint Strike Fighter instead.
This year, Dassault Aviation made a breakthrough while inking a deal with Greece, the first European customer, and later with a $1.2 billion deal with Croatia for 12 jets. Both countries have opted for second-hand jets due to budgetary constraints.
This puts a spotlight on an alternative marketing strategy for Dassault, where potential second-hand markets can be tapped.
Dassault has been eyeing three potential deals with important global players — Indonesia, Finland, and Switzerland — out of which the Swiss recently opted for the F-35.
The Eurasian Times earlier reported on Switzerland's decision to choose the F-35 over Rafale despite the latter offering more independence on how the jet can be used.
Finland is to make a final call by December 2021 to choose a jet to replace its fleet of 60 F-18 Hornet aircraft. Five contenders are in the race to bag the $12 billion deal, considered the largest European deal in a decade.
'Super-Rafales': Dassault Plans To Produce F5 Variant Of Rafale Jets Amid Rising Global Demand & Competition
In April, the Nordic country received quotations from Britain (Eurofighter Typhoon), France (Dassault Rafale), Sweden (Saab Gripen), and the United States (Boeing F-18 Super Hornet and Lockheed Martin F-35A), as reported by Associated Press.
A dossier called 'Rafale for Finland' states that Dassault Aviation will provide a rapid, smooth and efficient, operational autonomy of use of the Rafale fleet, if it is inducted by the Finnish Air Force.
On the other hand, Indonesia is inching closer to seal the deal with Dassault as the country reportedly signed a letter of intent along with a 'coming into force' contract to acquire 36 Rafale fighter jets from France last month.
In April, National Interest reported on the possibility of Ukraine eyeing the French fighters amid tensions with Russia at its borders.
"Paris is optimistic that a guarantee of up to 85 percent of a loan to Kyiv to pay for a Rafale buy (for which €1.5 billion has already been set aside) will seal the deal," the report said.
Why Indian Rafale Deal Courted Controversy
Since the 2000s, India had been looking to retire Russian MiG-21s and MiG-27s and set out to acquire new fighter jets. Accordingly, a tender was floated in 2007 by the then United Progressive Alliance government.
After initial trials and evaluations, Rafale and Eurofighter Typhoon were finalized as top two contenders. The F-35 reportedly did not make an offer at all.
In addition to costs, transfer of technology (ToT) remained the primary contention in contract negotiations and the deal could not be inked.
After the Narendra Modi government came to power, India had in 2016 signed a Rs. 56,000-crore ($9.2 billion) deal with the French government after the final order was brought down to 36 jets from an earlier requirement stated for 126 jets.
Showdown Time? Rafales, J-20s & S-400 Missiles Compete For Superiority Amidst India-China Border Tensions
The deal includes a training package and a custom-made weapons package having SCALP long-range ground attack missiles and Meteor, a beyond visual range (BVR) air-to-air missile. The official cost of each jet is not in the public domain.
Since then, the fighter jet deal has been shrouded in controversies as India's opposition parties allege charges of corruption and favoritism. They allege that the Rafale deal has a 50 percent offset clause, a large part of which is to be executed by Anil Ambani-owned Reliance Defence.
The matter of "overpriced" jets had reached India's Supreme Court, which gave a clean chit to the Modi-led government over procurement of the jets.
Despite the controversial elements, India has received the delivery of 23 jets so far, with Defense Minister Rajnath Singh saying that the country will receive the entire batch of 36 Rafales by April 2022.
Reports suggest that Dassault Aviation hopes to get more orders and is planning to pitch the manufacturing of Rafale in India under the Modi government's 'Make in India' initiative. Experts beleive that such controversies will not hurt Dassault Aviation's sales.
READ MORE
Watch: The Ultimate Dogfight Between US & Russian Fighter Jets Over A 'Top-Secret' Air Base In Nevada
---
30 Times Faster Than Speed Of Sound: Is China Really Winning The Hypersonic Race With Its JF-22 Wind Tunnel?