It is only a matter of a few days, if not months when Saudi Arabia (KSA) and Israel officially embrace each other.
The two countries came yet another step closer on December 1 when the Saudi allowed Israeli commercial flights to the UAE to use the country's airspace, after Jared Kushner, the son-in-law of US President Donald Trump visited KSA a day earlier, and the country complied with it.
UAE Visa Ban Starts To Pinch Pakistan; 3000 Jobs Lost In First Week As Indian Workers Rejoice
This 'opening' will drastically lower the traveling cost for the Israelis, as around 50,000 people from the country are expected to travel to Dubai to celebrate Christmas. However, Saudi Arabia continues to ban Qatar to use its airspace, which adds to the woes of the small Islamic nation.
It's worth recollecting that it was India in March 2018, which had made Saudi Arabia open its airspace for the first time for a flight between New Delhi and Tel Aviv. Two years later, with UAE establishing full diplomatic relations with Israel, the KSA's willingness to grant permission to UAE-bound flights had to be just another goodwill gesture.
UAE Visa Ban Starts To Pinch Pakistan; 3000 Jobs Lost In First Week As Indian Workers Rejoice
Obviously, this will be a great advantage to Israel as it would considerably lessen the time consumption, will lead to a surge in its number of flights apart from making air travel extremely cost-effective.
All thanks to KSA, whose formalization of relations with Israel is now an undeclared reality. This move by the Islamic monarchy, however, is intended to further ridicule Pakistan, which is pitted against India, with Israel on the Indian side. The decision followed after Pakistan army DG Inter-Services Public Relations, Babar Iftikhar, went ahead and announced on November 29 that Pakistan was not recognizing Israel even if KSA forces to it.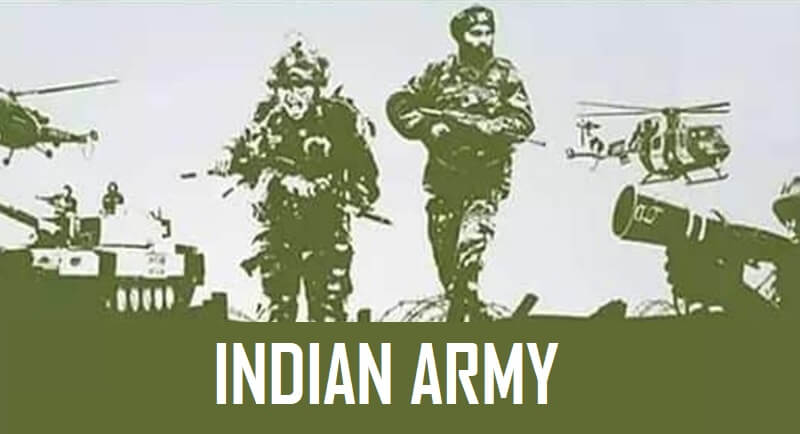 It is now a foregone conclusion that US-Israel-KSA-India constitutes a new bloc and Pakistan is just the odd-man-out and maybe, very soon, Pakistan's former army chief Rahil Sharif, who is heading the namesake Islamic Military Counter Terrorism Coalition, which was nothing but a front-against-Iran, is sent packing. If Rahil Sharif may beckon on his counsel he may come back on himself instead of 'waiting' to be publicly humiliated.
Now, lo and behold, wonder who will end up guarding the security apparatus of Islam's holiest sites, Mecca and Medina, where Jews had long been banned from entry? It could very well be the Muslims serving in the Indian army, who are to be trained by Israel and would be deployed as 'replaced Pakistanis', and the final salt on the wounds may also be on the cards.
China's Malacca Dream Shattered; Malaysia Expels Three Chinese Firms From $10 Billion Infra Project
KSA may ban Pakistan visas for Hajj and Umrah, citing 'security reasons' like the UAE, which has banned Pakistan over COVID-19 concerns and also on security grounds. In contrast, India and Israel, which until a few months back, reported nearly 44,000 Coronavirus cases daily — the worst per capita Covid-19 patients — were allowed all hospitalities in the UAE.
When Joseph Biden takes oath on January 21, 2021, all the 22 Arab states are to be in consonance with Israel and Qatar may also comply, as it is going to organize a gala event of the Football World Cup in 2020 and has been reluctant owing to Turkey.
This 'would be a bloc', aided and supported by 22 Arab states, will be the force to be used against Iran and Turkey, as Iran is in conflict with Israel, and Turkey with Israel, as well as with Greece and France. This front will also rally against Pakistan in the same vein. Pakistan has already distanced itself from KSA on August 6 and on August 14, the UAE accepted Israel.
Amidst Ladakh Standoff, India, China Battle It Out For Influence In All Of South Asia Inc New Battleground – Nepal
The KSA and Israel relations have now come full-circle as now it is all in the public domain that KSA crown prince MbS, when his ascendency was announced in 2017, had got his half-brothers, cousins, and uncles, all arrested after Israel intelligence services were procured and were all robbed of their fortunes.
Now it is possible that KSA and UAE (with the help of Israel) are both to deploy with their agencies to do the same with Pakistan and Turkey. Not surprisingly, Pakistan has started to use the Chinese navigation system Beidou abandoning US Google, according to The Economic Times.
The Gulf-region, therefore, is never set to be the same again. The August 4 bombing in Beirut that left at least 100 dead and thousands injured is another marker of the changing equation. Blogger Richard Silverstein had called it, 'Israel bombed Beirut' the same day on his website. 
An alliance akin to the NATO is coming up in Gulf, to be led by Israel and the US and in total support from India, while Pakistan, China, Turkey, Iran, Malaysia with Russian support is to be the other order. 
BrahMos Goes Global; After Indonesia, Brazil Could Arm Its Saab Gripen Jets With The 'Lethal' Missile
A grim situation which has, however, also arisen for China as the US through its maneuvering through Israel has now almost snatched the whole Gulf region from Chinese exports and goods and has streamlined them all for US exploits.
Meanwhile, a ray of hope for Pakistan is that Japan has signed an MoU with it, on December 24, 2019, for importing skilled-labor from Pakistan, reported Japan Times. 
The writer is a former State Information Commissioner, India. He is a media analyst and writes on international politics.