Xi Jinping was eyeing his third term in office right from 2018 when he made a bold power play by eliminating a term limit on the presidency. He was opening the way to lead China indefinitely. At that time, the CCP had not considered an amendment to the term limit or continued incumbency.
The political chessboard of the CCP as it stands today subscribes to the consolidation of Xi's ambition and also his ambitious plans for the next five years. Speculations are based on his performance to date, not forgetting that the authoritarian rule seldom allows anything to come into the public domain.
Commentators push around for listing the positives and negatives of the extended tenure of Xi. This is a broad subject that needs to be examined in two parts. Part one will have to deal with what the home constituency expects from the extended tenure and to what extent it will be possible to realize them.
The second part should be allocated to Xi and the world in its various domains. However, this part has more negatives than positives, which may not be surprising.
Xi's Handling Of The Coronavirus Pandemic
The much-debated issue will be Covid-19 and related questions on the domestic plane. From the origin of Covid in Wuhan to its spread in many parts of China, the impression with the muted population is that Xi failed to rise to the occasion, and the toll of human devastation was enormous.
Xi will take up the issue and, by way of assuaging the hurt feelings of the affected people — considerably large in number — he is likely to announce a change in the previous policy of prioritizing trade and economy. Now the priority may be shifted to controlling the pandemic, even if it means at some cost to the economy.
In a key example of the impact of the authoritarian rule on rights, even as effective therapeutics and vaccines for Covid-19 became available, the Chinese government doubled down on its Covid-19 restrictions, imposing repeated, unpredictable lockdowns on hundreds of millions of people under its abusive "zero-Covid" policy. This will have to be reversed.
Economy
A debate about zero-Covid is expected to include deliberations on the current unhappy condition of the Chinese economy. The International Monetary Fund (IMF) forecasts gross domestic product (GDP) will expand by a mere 3.3% in 2022.
Zero-Covid is a major contributing factor to this slowing growth. Its persistent lockdowns and restricted travel have suppressed consumption, supply chains, and small business, especially in the service sector.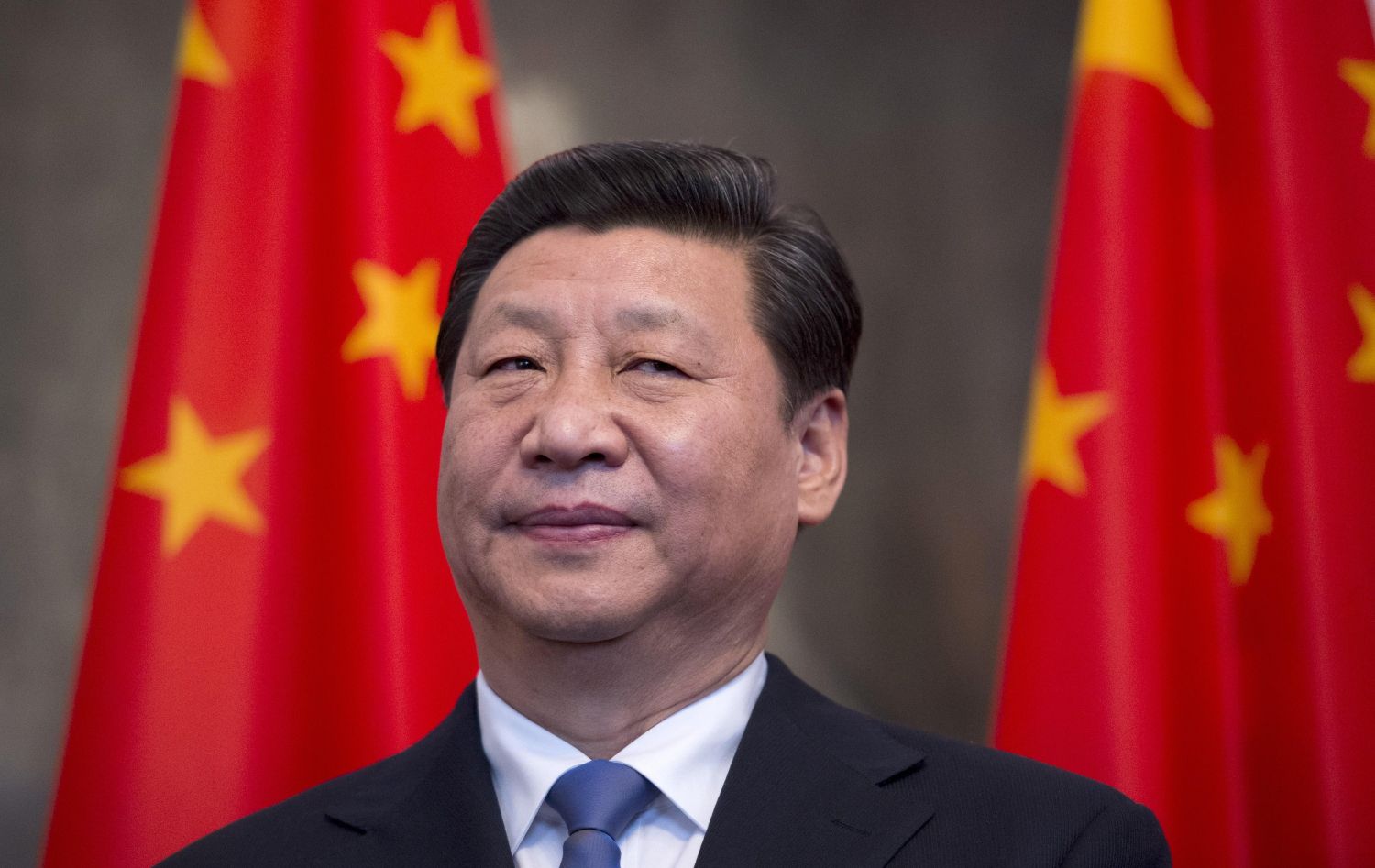 Amid zero-Covid, Xi has signaled that economic development may no longer be the party's first priority. Even as Li, the premier, has prompted local officials to resurrect economic growth in recent months, the party has also been willing to accept economic sacrifices to maintain the zero-Covid stricture.
Xi has replaced the long-standing guiding principle of "reform and opening up" with a new mantra of "self-sufficiency." Xi will almost certainly continue to stress the need to reduce China's vulnerabilities to the outside world by substituting imports with homemade alternatives. As Xi once said, "The essence of the new development dynamic realizes a high level of self-reliance."
That suggests two critical trends for economic policy in Xi's third term. First, he will prioritize economic security over economic efficiency. In other words, he is willing to sacrifice growth for political objectives. Second, Xi's economic agenda will also foment greater competition with the United States and other advanced economies in cutting-edge technologies—most of all semiconductors.
Chinese policymakers will persist in pursuing tactics, such as forced technology transfer and subsidization, that cause trade friction with Washington.
Overall, Xi's economic policies will have the effect of limiting the further integration of the Chinese economy into the global economy, likely increasing disputes with trading partners, encouraging foreign governments to impose restrictions on business investment and trade with China, and capping the ability of Chinese companies to go global.
"But large swaths of economic activity — from finance to manufacturing — remain largely unexamined. Business ties to the Chinese companies and institutions that provide surveillance equipment and services, as well as to the Chinese military-industrial complex, deserve particular scrutiny.
Some democracies already have tools to limit trade to press Beijing to improve its human rights record, writes the Hong Kong Free Press on September 29, 2022.
Human Rights
The third subject of much importance to the masses of Chinese people is whether Xi's third term will bring about any significant change in the authoritarian regime's abuse of the human rights of her people. Silencing the voice of opposition is not a certificate for good governance.
President Xi's precedent-breaking third term bodes ill for human rights in China and around the world," said Yaqui Wan, senior China researcher at Human Rights Watch. "As the space for civil society activism further shrinks in China, it is imperative for the international community to take consequential actions to constrain Xi's abuses."
During a period 10 years since Xi came to power in late 2012, the authorities have decimated Chinese civil society, imprisoned numerous government critics, severely restricted freedom of speech, and deployed mass surveillance technology to monitor and control citizens.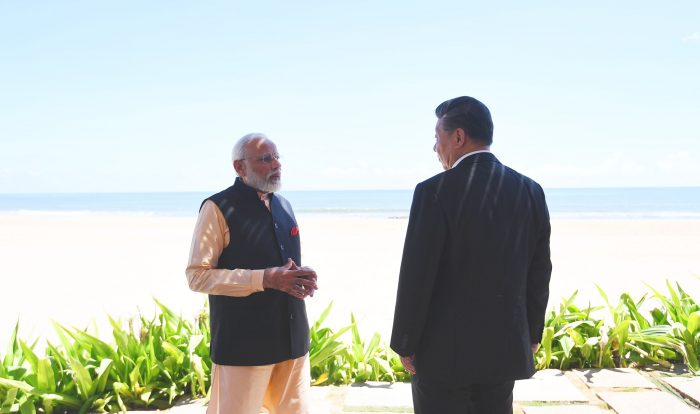 Cultural persecution, arbitrary detention of a million Uighurs and other Turkic Muslims, and other abuses since 2017 amount to a crime against humanity. The government imposed draconian national security legislation in Hong Kong in 2020 and systematically dismantled the city's freedoms.
All these have made it difficult for citizens to hold the government accountable, and there is virtually no room for them to participate in government decision-making.
It is a travesty that some Asian and African countries heavily under the influence of China have refused to recognize the persecution of some religious and ethnic minorities in China by the authoritarian regime.
Pakistan, for example, cries hoarse at all international platforms of alleged atrocities by the Indian forces in Kashmir engaged in challenging the terrorists raised and pushed across by Pakistan into Kashmir.
But Islamabad has given a clean chit to China for the incarceration of millions of Uighur Muslims. As long as countries like Pakistan are the recipients of the generosity of Beijing, they will turn a blind eye to the human rights abuse by China.
Democracies can no longer ignore the reality that their economic interdependence with Xi's government has helped sustain human rights abuses. Canada, the European Union, Britain, and the United States have begun imposing various types of sanctions in response to the Chinese government's human rights violations. It has become difficult to sell China-made goods with forced labor in the US.
China does not follow the human rights norms outlined in the UN Human Rights Council Charter. But the situation on the ground is that though democracies should have taken joint note of China's wilful abuse of the human rights of many sections of her population and raised their voice against it, they may continue to give the issue only some lip service.
Xi's other five years in power are unlikely to see any relaxation in Beijing's determination to suppress the rights and freedoms of the dissidents. Still, the struggle to force China to take the right course may intensify as suppression of the dissident voices continues and more and more people around the globe come to know about the suffering of the enchained masses.
The Chinese government decries anti-Chinese sentiment in democracies for self-serving purposes; democracies must take decisive steps to tackle both problems.
The results of the upcoming Congress cannot be determined with certainty. Like always, the world will have to wait for the latest big reveal to see if Xi still rules the roost. Perhaps more importantly, the global community will find out who will sit on the all-powerful Standing Committee of the party's Politburo with him to gauge how much control he will command in the coming years.
However, barring unforeseen circumstances, world leaders should expect to see Xi at global forums for at least five more years.
Taiwan
Taiwan has long been a top priority for the People's Republic. Xi appears to be elevating the issue even higher on Beijing's to-do list. Further, he is doing so in potentially dangerous and destabilizing ways.
Beijing has not had serious dialogue with Taipei since the current Taiwanese President, Tsai Ing-wen, took office in 2016. Instead, Xi has chosen to increase diplomatic and military pressure on Taiwan to prevent Tsai from extending her government's international stature and ties to other countries, especially the United States.
Since mid-2020, Xi has launched a concerted campaign of military intimidation by routinely sending squads of jets buzzing near the island and holding drills in the surrounding waters. We do not visualize any relaxation in China's animus towards Taiwan.
In the aftermath of Pelosi's visit, China flew squads of jet fighters and fired missiles in response to American intrusion in Taiwan. If the US hazards a strong naval presence near Taiwan, China will not hesitate to blockade the island, whatever the cost, because it is a commitment.
Xi & The World
A decade ago, when Xi assumed the top position in China, the United States was still her partner. Today, China considers the US as its chief adversary. Observers think that no one country can be held responsible for the logjam.
But China under Xi never accepted the responsibility of becoming the first sinner. During the current tenure, the Xi government never gave any indication of dealing with the US in a very responsible manner. Therefore, one can safely say that in Xi's third tenure, relations between the US and China could see further decline.
The Ukrainian issue and Beijing's support of Russia could further complicate the relations between the two countries. Moreover, the Quad-4 irritates China, and she has made no secret of meeting this challenge.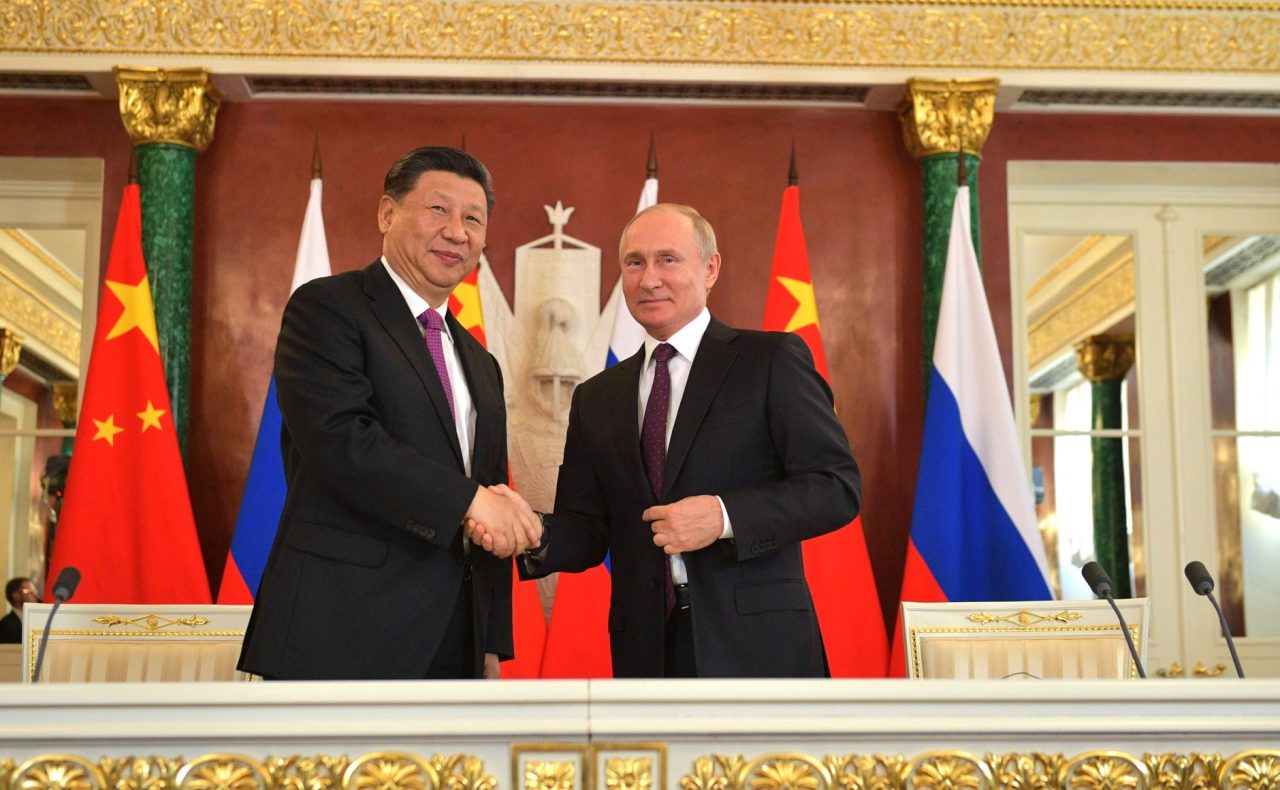 China is rapidly stuffing its arsenal with new weapons. Defense-related inventions are going on at a rapid speed. Together with that, China is expanding its navy also. It has recently launched its second carrier ship and is preparing for more powerful naval vessels.
Xi believes that a country must have a strong navy for economic growth. Xi's third tenure will see China fortifying its naval force with nuclear-powered submarines, for which a big effort is underway.
The narrative of Xi's personality cult is that he is the man with the will and the wisdom to attain the "Chinese dream" of national rejuvenation. Too long a victim of the West, China waits for the moment to overcome its enemies and restore its greatness.
This epic drama requires a villain, and the United States (along with its allies, especially Japan) can play that role nicely. Xi wants the Chinese public to despise and distrust the United States. Chinese media has become a constant anti-US propaganda machine, painting Washington as resolutely hostile and US society as violent, racist, and unjust. Anti-US rant helps Xi to garner domestic support and goodwill.
The main goal of Beijing's current diplomacy appears to be gaining compliance from other governments to align with Xi's goals, and it often degenerates into threats, warnings, and demands. Again, much of the fiery rhetoric may be directed at a domestic audience to bolster Xi's credentials as a diehard defender of the nation.
Beijing is convinced that Xi will take China to great heights of economic and military power and that he must work to see that the US is shown its proper place after having ruled over the world for such a long period.
To conclude, we agree with a China watcher saying, "Whatever the cause, five more years of Xi's foreign policy almost certainly means five more years of increasing conflict with many of the world's major economic and military powers.
This includes the United States, its allies, and emerging nations that feel threatened by Beijing's aggressiveness, such as India and Vietnam."
Padma Shri KN Pandita is the former Director of the Centre of Central Asian Studies at Kashmir University. Views expressed are of the author.
Mail EurAsian Times at etdesk(at)eurasiantimes.com