"I hope you shall find it in your heart to forgive this reckless, evidently suicidal and an absolutely amateurish blunder of a maneuver on my part," Commander Nishant Singh wrote this letter to a senior on May 9.
Third Indian MiG-29 Crashes In A Year – Is It Time To Bid Adieu To Russian Jets & Welcome Western Fighters?
These words broke the hearts of millions when his body was fished out of the sea bed by an Indian Navy team on Monday. Singh was the pilot of the MiG-29K that crashed in the Arabian Sea recently.
Nishant was acting as an instructor of the MiG-29K jet, which he was flying with another pilot when it crashed in the sea 11 days ago. His co-pilot, who ejected safely, was rescued soon after the mishap. The Russian-built twin-seat fighter jet had taken off from INS Vikramaditya, India's only operating aircraft carrier.
The authorities, after conducting intensive aerial, coastal, and surface search operations involving naval ships and aircraft, located the body in the area. "Mortal remains of a human body have been recovered in the vicinity of the wreckage site. The samples are being sent for DNA testing for confirmation of identity," the Indian Navy said in a statement.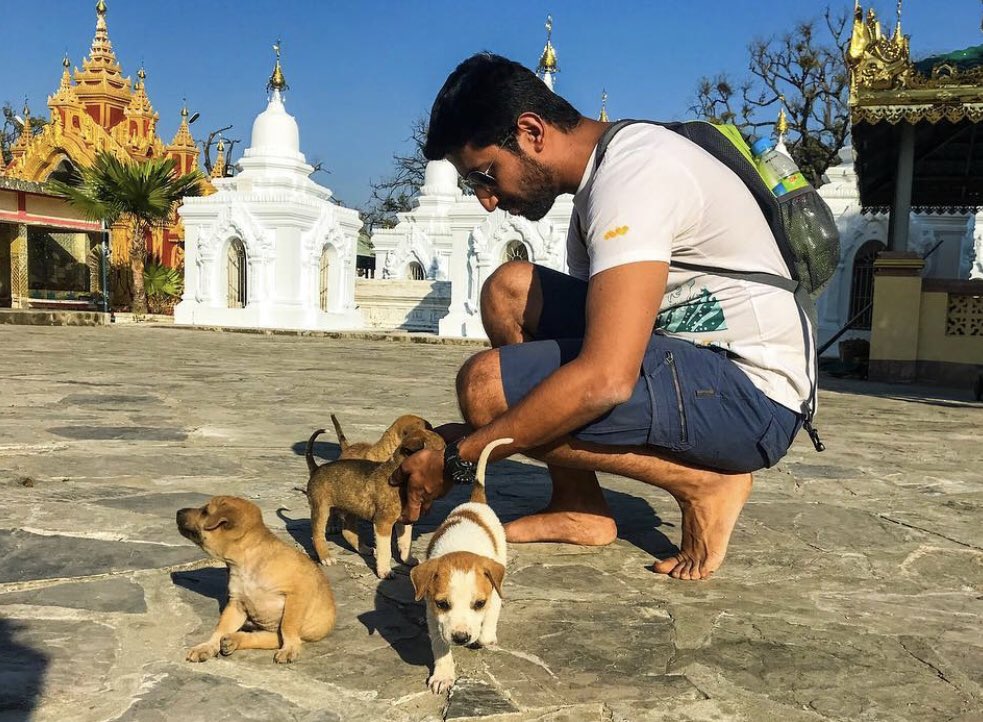 The swashbuckling pilot shot off a witty letter to his senior in May 2020 to ask for his permission for marriage, a tradition in the armed forces. The letter, written by Commander Nishant Singh, asked for "permission to bite the bullet" and to allow him to "willingly sacrifice" himself in "absolute peacetime".
The letter, which began with, "I regret to be dropping this bomb on you at such a short notice, but as you would agree, I intend to drop a nuclear one on myself," left the audience in splits for its humor and sarcasm. It had gone viral instantly on social media.
The letter written on May 9 resurfaced on social media after the pilot went missing following the MiG-29K accident over the Arabian Sea.
MiG-29K pilot Commander Nishant Singh's remains have been located in the Arabian Sea. Officer's humour-laden letter titled "permission to bite the bullet" to his CO seeking approval to get married was viral in social network but his early exit bring perils of services

Om Shanti pic.twitter.com/I7vIBHjQEn

— #BC (@binugazi) December 7, 2020
Using air combat jargon to describe his decision of marrying his fiancé Nayaab Randhawa, Nishant writes, "On successful completion of three years of extensive SCTT (Survivability and Compatibility Testing Trials), Miss Nayaab Randhawa and I have come to a mutual agreement that we might actually be able to get through the rest of our lives together, without killing each other."
The couple had later tied the knot during the lockdown and sought blessings from their families through a Zoom call.
He concluded his letter by extending an invitation to his senior to "witness the massacre and pay condolences to the couple".
Some saw the letter as a prophetic statement from the young navy pilot, who was considered by his seniors as being young and adventurous. The words used by the pilot were a moving prognostication of the things to come.