The US Army again attempted to "intercept" a Russian convoy that was moving in the countryside of the Syrian province of Hasakah this week. 
U.S. troops 'dumped Russian Convoy in mud' in Syria pic.twitter.com/W0ozTN2cBj

— Dylan Malyasov (@DylanMalyasov) March 31, 2020
According to Al-Masdar News agency citing military sources, Russian military police followed the Rmelan region when they came across US forces who decided to end their further advancement and were forced to turn back to Qamishli airport in the north-east of the Arab Republic.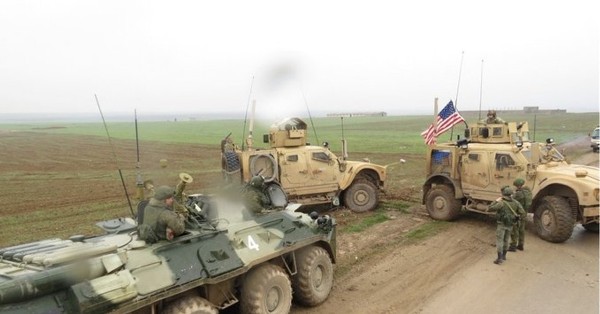 According to the media house, one of the Russian armoured vehicles got stuck in the mud on the side of the road, which was photographed by local residents and then posted by them on social networks.
Prior to intercepting this Russian military patrol, the U.S. forces found themselves on the receiving end of these incidents, with both Russian and Syrian military personnel blocking the US troops from using certain roadways.
Attack On US Base Paves Way For The Deployment Of Patriot Air Defence Systems In Iraq? OpEd
Meanwhile, a total of 145 people have been killed in attacks in Syria last month, the Syrian Network for Human Rights (SNHR) said Wednesday. The group said 5 children and 3 women were among the fatalities which included 36 who were killed by Assad forces, 14 tortured to death in the prisons, 12 in areas seized by the YPG/PKK militia and 9 in Russian airstrikes and two by Syrian opposition forces.
The SNHR said 76 were killed without identifying those responsible. The watchdog estimates 707 civilians have been killed in Syria since the beginning of the year.