Days after the Pakistan bus explosion that killed nine Chinese engineers and workers in Khyber Pakhtunkhwa province, photos of "Chinese workers" carrying AK assault rifles are doing the rounds on the internet.
India's 5th-Gen Aircraft: IAF To Model Its AMCA On US' F-35s Instead Of J-20 Or Su-57 Jets – Experts
Several media outlets have published the photos linking them to the "rising mistrust" between China and Pakistan.
The bus explosion, which has been called a "terrorist attack" by China, is also seen as Pakistan's failure in providing adequate security to Chinese nationals working on multiple projects in the country.
The two viral photos show two Asian men, speculated to be Chinese nationals, in casual clothing carrying surveying equipment that is used at construction sites.
Citing the AK-47 rifles carried on the shoulders of the two men in the picture, media reports, and social media posts claim that the Chinese workers have started carrying guns for their own security in the wake of the bus explosion.
Meanwhile, China's Foreign Ministry said on July 23, "Bodies of nine Chinese personnel killed in a Pakistan terrorist attack returned to the motherland on a chartered plane on Friday."
#Chinese workers are carrying weapons in order to protect themselves while carrying out maintenance work at various #China #Pakistan Economic Corridor (#CPEC) projects in Pakistan.

9 Chinese workers were recently killed in Pakistan.https://t.co/t6O2eGUxvo pic.twitter.com/IGWMzLvv2K

— Indo-Pacific News – Watching the CCP-China Threat (@IndoPac_Info) July 23, 2021
After an initial altercation between China and Pakistan on the nature of the attack, Islamabad confirmed the blast to be an "act of terror", despite no group claiming responsibility yet.
Speculating the role of Pakistani Taliban and Balochistan separatists in the incident, Chinese analysts also did not rule out the possibility of a "third-party", without mentioning any country, as Eurasian Times reported.
China-Pakistan 'Tussle'
The $50-billion China-Pakistan Economic Corridor (CPEC) has caused distrust among people in Pakistan's resource-rich Balochistan, who see it as an act of "Chinese neo-colonialism". The agitations have been particularly violent in the southern province, where the strategic Gwadar port, a significant part of CPEC, is located.
The ethnic Balochs allege forceful land-grab and suppression by the Pakistani authorities and a local separatist movement has gained momentum. The situation became so complex that Pakistan had to raise two Special Security Divisions (SSDs) to protect the project sites and Chinese nationals from violent attacks.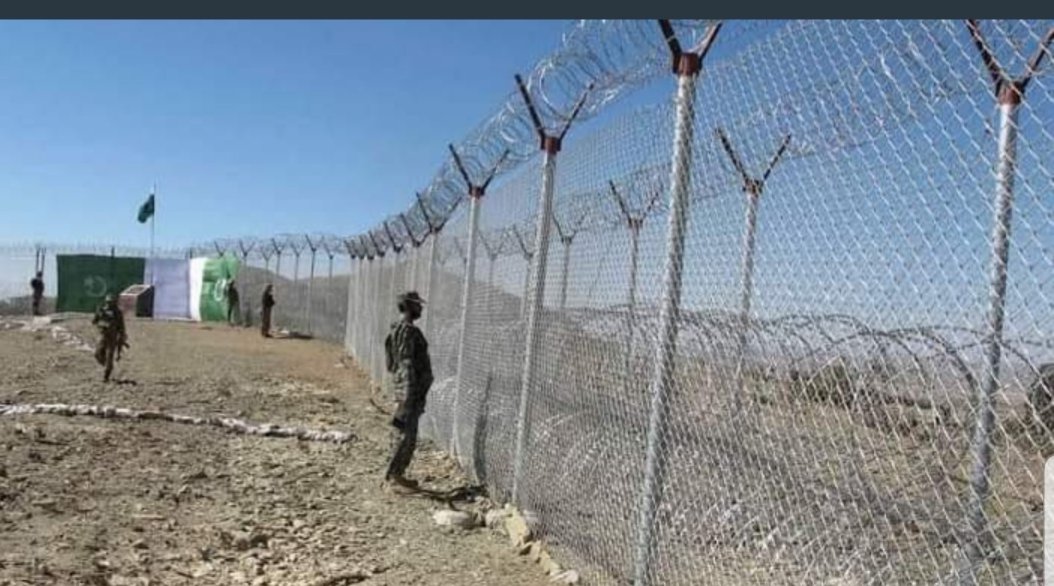 The 34 Light Division was created in September 2016 comprising 9,000 Pakistan Army soldiers and 6,000 para-military forces personnel. Another unit, the 44 Light Division with 15,000 personnel, was created in 2020 in the aftermath of a terror attack on a luxury hotel in Balochistan, claimed by the Balochistan Liberation Army (BLA).
While Pakistan claims to have invested close to USD$6 million in raising the special units, China is pumping in a huge sum to create, train, and equip those forces. Despite such efforts, the attacks by extremist groups have continued.
In June 2020, the BLA attacked the Pakistan Stock Exchange in Karachi where a number of Chinese companies involved in the CPEC project are based.
Some reports suggest a tug-of-war between Chinese nationals and SSD officers given how the Chinese workers and engineers, wherever they work within Pakistan, are guarded 24×7 by armed guards.
"This has led to a number of near-riot situations where fistfights have turned ugly, given how Pakistan's troubles have been the result of Chinese involvement in its internal affairs," as reported by Economic Times.
CPEC is much more military project than economic projects and facilitating China by fencing Gwadar in the name of economy. #StopFencingGwadar https:// pic.twitter.com/j0GU5QSpos

— Naseer Ahmed Baloch (@NaseerAhmed184) December 17, 2020
Officers of SSD have been implicated in various embezzlement schemes of Chinese money, the report said.
The reports circulating viral photos have questioned the China-Pakistan relationship in the wake of a social backlash in Pakistani communities and security risks faced by Chinese workers. However, the two sides remain defiant on the security challenges and continue to remain strategic partners. 
Australian Air Force's Globemaster Flyby Compared To '9/11 Attacks'; Video Goes Absolutely Viral — WATCH
In an op-ed published by the Chinese state-run Global Times, the author remarked that despite Beijing and Islamabad's close cooperation in anti-terrorism efforts, some extremist groups in Pakistan may have received support from abroad making the security situation "complex".
"Islamabad has the ability and political will to prevent terrorist attacks against Chinese personnel in Pakistan, despite mounting challenges to the security situation and the potential violence targeted at Chinese interests and investments there," Mu Lu noted, referring to Pakistani Prime Minister Imran Khan's reiteration in July 2020 that his government would complete the China-Pakistan Economic Corridor (CPEC) "at any cost".
Zhao Kezhi, the Chinese Minister of Public Security told Global Times that Pakistan has been asked to fully investigate the security risks for Chinese personnel, institutions and projects in Pakistan, plug loopholes, strengthen early warning systems, security measures, and make utmost efforts to ensure the safety of Chinese personnel and prevent similar incidents from happening again.
The Viral Photos?
According to a report by BBC, the two pictures in question appear to be old and used out of context.
Chinese employees are often spotted at some construction sites and are known for their distinctive clothing or safety equipment such as helmets. In such a situation, it does not make sense for them to work on a construction site holding a heavy Kalashnikov, the report said.
Upon fact-checking the images, the report revealed that they were posted in a May 2020 blog of a Chinese citizen titled, "After Living Abroad for a Year". The blog posted multiple photos of Chinese nationals working abroad, who shared them before and after leaving their country.
Pictures of Chinese Engineers carrying AK 47s in Pakistan.

This after China paying $ 500 Million every year to Jungjoo Foj for protection ?

All that Chinese money is swindled by jungjoo gernails, kernails who buy golden visas in the west post their retirement ? pic.twitter.com/Wc7Ze2fbvs

— Jayess (@Sootradhar) July 23, 2021
It is not clear in which country the viral photos are taken, although the blog makes a passing remark on Africa, and how the bright sunshine of these overseas Chinese citizens has turned pale.
US' F-22 Raptors At 'Greatest Risk Ever' As Russian Experts Claim Its S-500 Missiles Can Down The Invincible
The BBC team uncovered another photo of the same Chinese national seen wearing a pair of shorts in one of the viral photos, where he can be seen wearing the same glasses and shorts. The blog states that he has become a project site technician after leaving China.
Meanwhile, China continues to cooperate with Pakistan in the investigation. Reports suggest that China's Ministry of Public Security has sent criminal investigation experts to Pakistan to assist in the probe into the terrorist attack.
15 Chinese investigators, accompanied by Pakistani officials, have launched a probe into a bus attack in the northwest #KhyberPakhtunkhwa province earlier this week, #Pakistan's foreign ministry said. https://t.co/MlafpArKtP

— Arab News Pakistan (@arabnewspk) July 18, 2021
Zhao called the two "all-weather strategic cooperative partners" while hoping to deepen practical cooperation and safeguard the common interests of both sides.
Editor-in-Chief of Global Times, Hu Xijin, remarked that differences between China and Pakistan on the cause of the bus blast may be due to technical reasons.
"It is impossible to imagine that China and Pakistan would deliberately make different determinations for the shuttle bus exploded incident for political reasons," Hu said.