Videos on social media and reports indicate that Ukrainian soldiers have begun training on the US Abrams and German Leopard-2 main battle tanks (MBT).
While it can be assumed that the training programs were significantly truncated and compressed, the reports still claimed the Ukrainian soldiers were quick learners who were satisfactorily coping with Western tanks' vastly different operating procedures.
The US and European countries announced their tank deliveries to Ukraine in late January when President Joe Biden authorized 31 Abrams tanks while British Prime Minister Rishi Sunak approved 14 Challenger-2s.
German Chancellor Olaf Scholz, too, announced 14 Leopard-2s. While the total number of 59 tanks is far less than the 300 Ukraine's military chief General Valery Zaluzhny said would be needed to beat back Russia, it still serves as a significant statement of solidarity.
The war is only thirteen days away from completing a year on February 24. Russia aims to wrap up its Special Military Operation (SMO), possibly on the same date it began the war, for symbolic purposes.
Any lengthening of the conflict effected by the West continuing to arm Ukraine would cause weariness among the Russian population, as was the case with Afghanistan in the 1980s.
Moreover, the Ukrainian military receiving arms endlessly would create a permanently hard border in eastern Europe, which entails many economic and political fallouts that might impact Russia.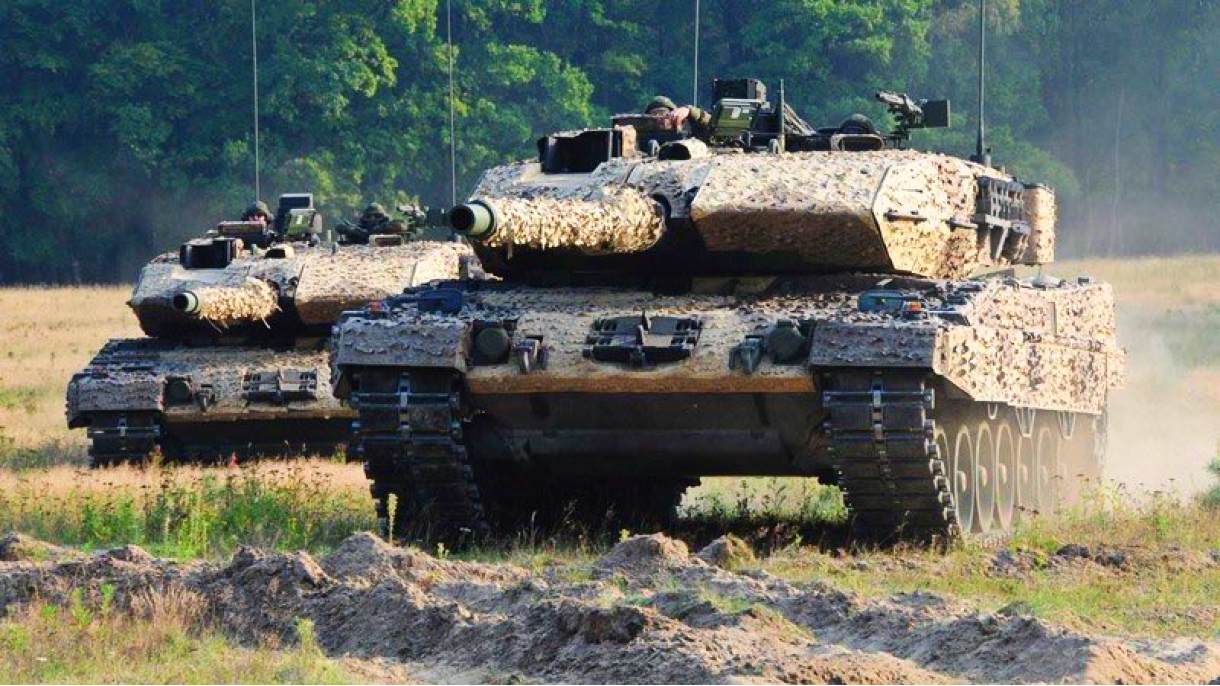 Ukrainian Tankmen Begin Training On Western Tanks
The German Defense Ministry was quoted in the Zeit, saying that Ukrainian service members had begun training on Leopard-2s at the Panzertruppenschule (Panzer Troops School) at Munster in Lower Saxony.
A spokesperson for the Ministry of Defense in Berlin said that the training should be completed by the end of the first quarter, and the handover would be completely "synchronized."
A group of Ukrainian soldiers are also currently being trained on the Marder Infantry Fighting Vehicle (IFV) in Germany. Thus, it can be safely assumed that the IFV and Leopard-2 programs would be harmonized to carry out joint infantry and armored operations – IFVs carrying troops and tank groups jointly assaulting enemy positions.
This is a norm of armored warfare where neither troops nor tanks operate alone, with both supporting each other, something many experts observed Russia puzzlingly failed to do from the beginning of the war until now.
This had led to massive tank and heavy vehicle losses and had become a topic of ridicule among military watchers, who wondered how an experienced and leading military made such fundamental tactical mistakes.
However, this can be explained by Russia's aiming for more significant strategic and political victories that required it to sustain such tactical defeats and accrue nearly all of its strategic aims over time in a long-drawn-out operation. This has been touched upon in many previous analyses in the EurAsian Times.
The manner of warfighting was noted by none other than British Chief of General Staff (CGS) General Patrick Sanders last year at the Land Warfare Conference at the Royal United Service Institute (RUSI).
Another series of videos posted on Twitter by the popular handle Noel (@NOELreports) showed Ukrainian soldiers being trained on the M1A2 Abrams tanks. The short 8-second clip showed the view from a turret of the M1A2, where the tank launches smoke air exploding smoke grenades.
EurAsian Times has not been able to confirm the reports independently.
Tanks hurl smoke grenades to obscure the enemy's vision, usually when they want to fall back or move to a new position upon detection by enemy formations.
Ukrainian tankers have started training on the M1 Abrams tank. pic.twitter.com/L1UIlBKx5S

— NOËL ?? ?? (@NOELreports) February 13, 2023
The video does not show the rest of the tank or the crew, possibly for operational reasons. Another video showed Polish Leopard-2s on a training field, claiming Ukrainian soldiers were being trained. The footage shows other media personnel lined up on the field behind the tanks.
Training of Ukrainian tankers on the Leopard 2 tank began in Poland. pic.twitter.com/jy1UeS2FqR

— NOËL ?? ?? (@NOELreports) February 13, 2023
"As of today, I can say that the machine is very high quality, very good," Ukrainian army major Vadym Khodak told reporters attending the training showcase in the southwestern village of Swietoszow.
One of the Polish instructors, Krzystof Sieradzki, praised the Ukrainian soldiers for their skill, saying the two-month training program has been packed into one month. The Ukrainians train 10-12 hours a day, six days a week, from Monday to Saturday.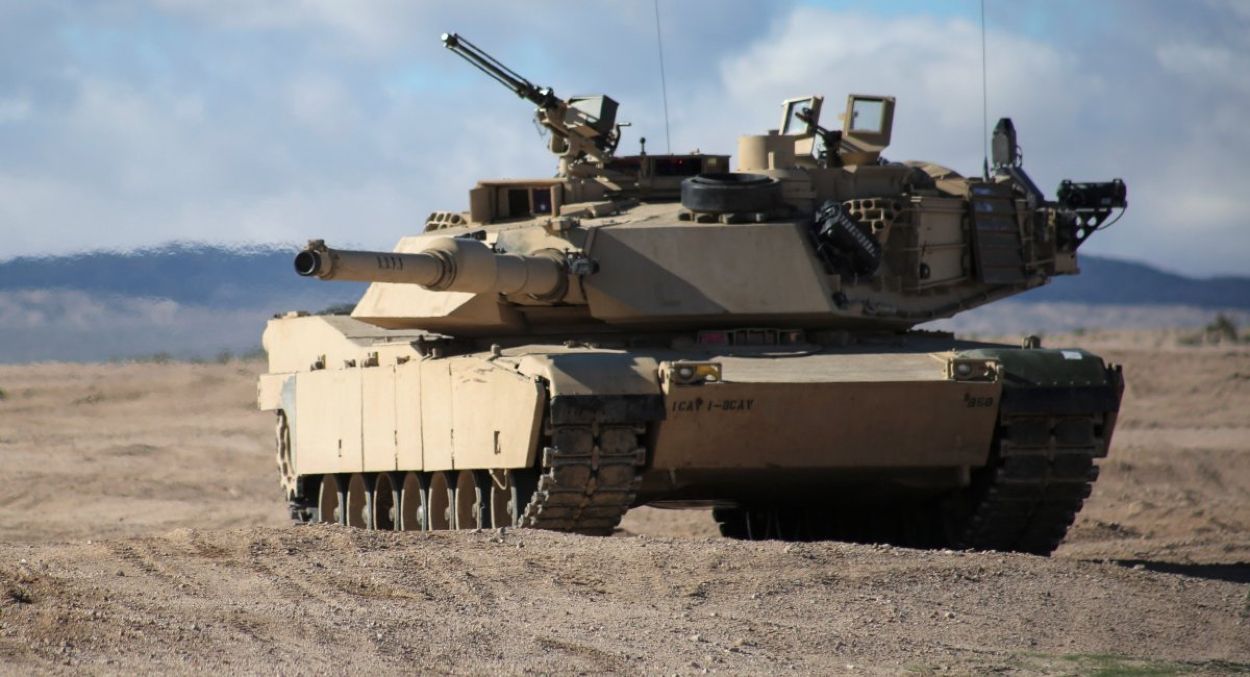 Russia Wants To Mop Up What's Left
Russia has nevertheless prepared for a tank war to break out. It began with transferring its Chief of General Staff, General Valery Gerasimov, a career armored corps officer as the Ukraine war commander, rapidly inducting the 'M' variant of the Ka-52M attack helicopter and the T-90M Provy MBT.
It is a different matter that Russia would try and wrap up the war before the Western tanks began reaching the frontlines, as EurAsian Times had previously noted. A former US Marine Corps (USMC) intelligence officer later voiced this conclusion.
North Atlantic Treaty Organization (NATO) Secretary General Jens Stoltenberg's latest warning about a "new Russian offensive" to have already begun fits into this theory.
Reports, publicity material, and independent military open-source coverage from both Ukraine and Russian sides show the city of Bakhmut (Artemovsk in Russian) coming under heavy Russian attack.
The latest coverage clearly states that Russian forces have gained an advantage, suggesting Russia is intensifying its operations to take the remaining parts of the pro-Russian Donbas in the east.