Analysis By Air Marshal Anil Chopra (Retd)
The Indian Air Force (IAF) released an open version of Doctrine of the IAF – Roadmap Beyond 2022. The document clearly reflects the change of IAF from air power to aerospace power. The document evolved by the best operational minds, and aviators with years of domain knowledge and combat experience.
The IAF has had a remarkable and memorable journey since its formation on October 8, 1932. It has since been operating in a challenging and demanding environment and is now a seasoned and battle-tested force. Its inventory has been diverse and executed its tasks and roles with professionalism and élan.
A doctrine enforces a discipline and clarity of thought that helps sustain this dynamic process. The doctrine provides a common baseline for education and the dissemination of collective thought. Doctrines are meant to change and evolve.
IAF Doctrine 1995
As a part of their studies called "Project on Air Force," the Rand Corporation prepared a report on the IAF for the US Air Force. The report was generated through interaction with retired IAF officers, researchers, and analysts of the then-existing think tanks.
In the preface of this report, they mentioned that the Indian armed forces did not have a system of open doctrines.
This report was shared with the IAF. The first IAF doctrine was published in October 1995. It dealt with topics such as – the theory of war, characteristics of air power and its relationship with strategy, various air campaigns, combat support operations, and aspects related to prosecuting an air war. It provided an exhaustive narrative of the basics of air power employment.
IAF Doctrine 2007
Considering the considerable changes in technology and the evolving global security environment, the 1995 doctrine was revised in 2007, and the two-part variant was titled IAP 2000-07.
In keeping with the evolutionary nature of air power and the need to stay relevant across the spectrum of conflict in an inter-connected environment, it was felt that it be shared with the various stakeholders of national security that included not only the armed forces and government but also think-tanks, universities, media and all those interested in knowing more about how the IAF operates.
Thus there was an unclassified version of the doctrine. Doctrine is a foundational document to make the reader understand the nuances of the application of air power and lead to a better understanding and appreciation of the capabilities of air power.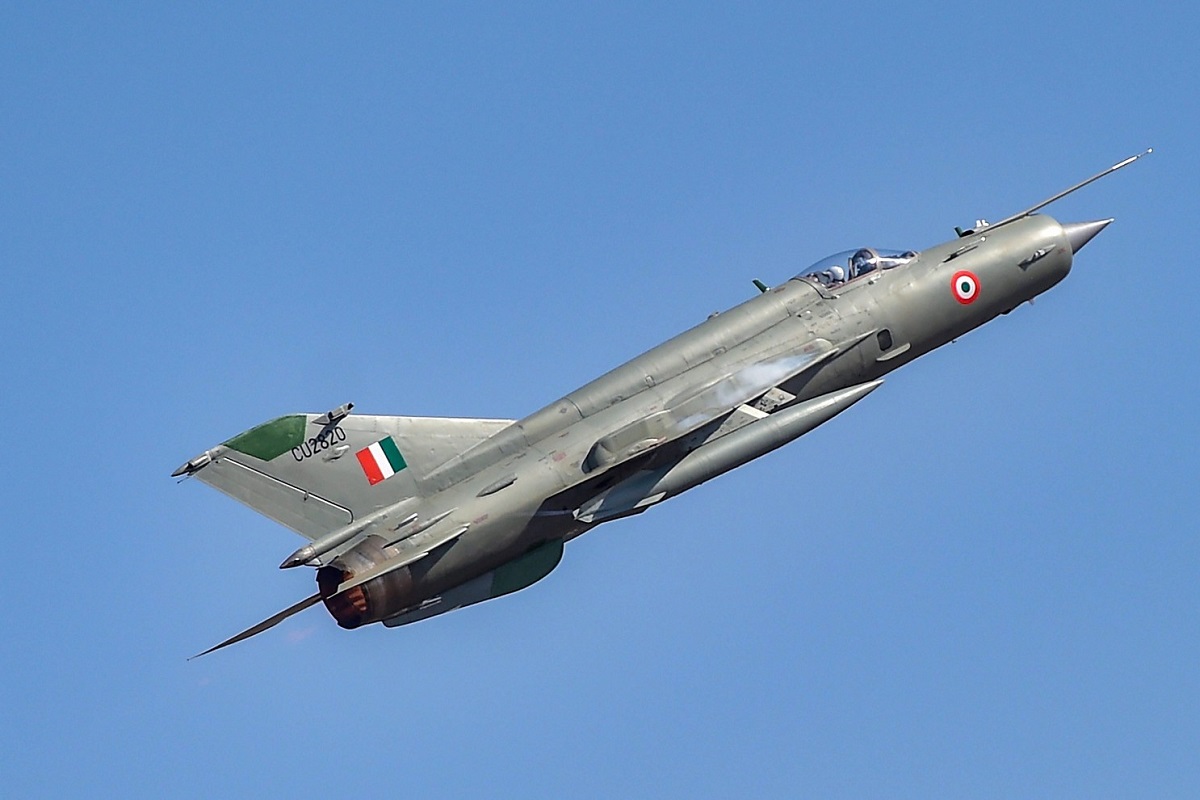 IAF Doctrine 2012
The IAF Doctrine 2012 looked at the vision, mission statement, and core values; the air power in the Indian context; the structure of air power; air campaigns; sub-conventional warfare; joint operations; nation building, aerial diplomacy, and perception management; the air and space paradigm; information warfare; human resource development; and technological perspectives.
Overview Of IAF Doctrine 2022
IAF is fast transforming from a continental air force to one with global reach. It now has trans-domain operations capability and prides itself on its reach, flexibility, versatility, responsiveness, and offensive lethality. It works towards favorable asymmetry.
IAF's all top-end fighters refuel in the air. IAF repeatedly flies long 8-10 hour missions. It is positioned to dominate from Malacca Straight to the Gulf of Aden.
IAF's capability for Anti-Access and Area Denial (AA/AD) is increasing. It will go up further when India strengthens the airbase infrastructure and assets at the Andaman and Nicobar Islands.
IAF is totally networked, and its automated Integrated Air Command and Control System (IACCS) allows combat engagements and control across the sub-continent. The IAF is conscious that technologies such as cyber, electronic warfare, artificial intelligence and robotics, hypersonic flight and weapons, directed energy, and manned-unmanned teaming are already changing how militaries engage. Operations will be executed simultaneously in multi-domains.
Space is already the enabler for most ISR, communications, and navigation, and targeting capabilities on earth. Air and space domains have already begun to merge and need to be exploited. For the success of any surface or sub-surface campaign, aerospace superiority would be the starting point.
IAF is working closely with other services for joint operations. The joint doctrines are continuously being updated. IAF has repeatedly demonstrated its huge role in HADR missions, being the first mover.
The Doctrine 2022 has a fresh look at the vision of IAF and reemphasizes core values. The evolving and changing nature of aerospace power and the influence and impact on principles of war have been revisited. How aerospace power is a very critical component of national security has been elucidated.
In fact, aerospace has become so critical to all surface and sub-surface operations that armies and navies are wanting to acquire a large number of air assets even at the cost of their own integral tanks and submarines.
The new doctrine covers the evolving aerospace power and its dynamics. From that flows the air strategy.
Finally, there are chapters on aerospace power in the Indian context and how its strengthening is critical to India's defense and global reach. The roadmap ahead indicates the approach that must be taken to prepare for the future.
The importance of imbibing, factoring, and utilizing newer technologies like electronic warfare, cyber, information warfare, hypersonic, directed energy, artificial intelligence (AI), and many others have been brought out.
The Ukraine war has once again highlighted that critical supply chains can be disrupted. The need for being self-reliant has got doubly emphasized. 'Aatmanirbharta' is clearly the flavor of the season.
Successful indigenization pays the highest dividends in aerospace technologies, where obsolescence sets in faster. The last two defense budgets have given a further boost to India's indigenization effort.
India's fighter and helicopter-building ecosystems are fairly well in place. India's Light Combat Aircraft 'Tejas' and Advanced Medium Combat Aircraft (AMCA) are the flagship programs of India's defense indigenization.
Their success would put India on the global defense production high-table. Over four hundred indigenous helicopters are flying with the three armed forces and many agencies.
These include the ALH 'Dhruv,' the weaponized Rudra, LCH 'Prachand,' and LUH. The Medium multi-role helicopter is evolving.
India has licensed-built the Dornier and HS-748 and is making aerostructures for C-130 and many other aircraft for international customers. The CASA C-295 production in India and the Saras small transport aircraft should take the transport aircraft building eco-system to the next level.
Critique and Sceptics
There have been a few critiques of the doctrine. Questioning minds are welcome as long as they are not agenda driven. One must ignore those who find fault in any and everything. Can any service doctrine be considered as advertising of a domain? Sounds absurd. Should such words be used? Then that would be true for all doctrines written around the world. Suggestions must be constructive.
The thin line between atmosphere and space is fast reducing. More weapons and platforms are transiting through the two mediums in the same mission. Most major powers are finding means to integrate air and space as a somewhat common medium.
Indian Air Force should become an aerospace force and be ready to protect the country from ever-evolving threats, as was mentioned by Defence Minister Rajnath Singh in May 2022.
Yes, there are capability gaps in India's air power, as is true for land and maritime power. These are being spoken and written at all times and, hopefully, be addressed in due course of time.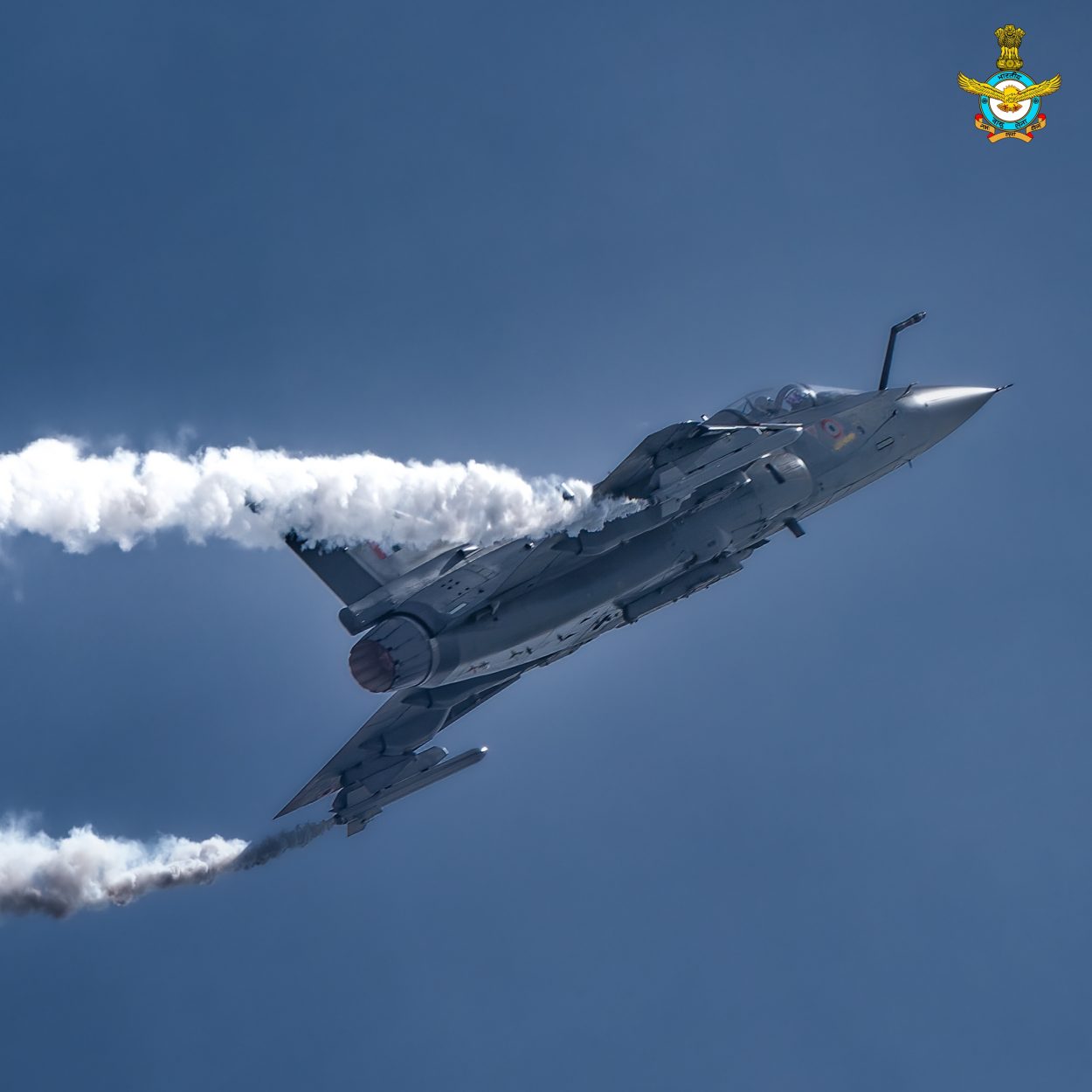 Many Western countries, especially the United States, routinely write doctrines or research papers on various subjects. All these cover broad concepts.
The joint doctrine of the Indian armed forces (2017) issued by the Headquarters Integrated Defence Staff, Ministry of Defence, is a good document. It is generic. It is pitched at the military strategic level and is meant to guide all members of the Indian Armed Forces on the necessary concepts, principles, and ideals under which to achieve the higher goals set by the political leadership.
Similarly, there is a Land Warfare Doctrine of 2018, which is much smaller and more generic. Indian Maritime Doctrine (Indian Navy) was published in 2009 and updated in 2015. None of the doctrines are meant to get into operational details or for that matter capability gaps. There are different documents and forums for that between the three service headquarters and the government agencies.
Way Ahead
Clearly, the future is technology driven. Technologies are impacting the way will fight. Aerospace is the domain that has led with cutting-edge technologies.
Combat engagements of the future will be at farther distances. The speed of engagement will be at electronic or hypersonic velocities. Air defense of the homeland and military assets will be crucial.
Air and space will give flexibility at both strategic and tactical levels. Getting timely target information will be a high priority. Unmanned systems will proliferate.
Manned, unmanned mix will be more common. AI will be embedded in most systems. Defense of networks from cyber or kinetic threats would be crucial.
Information flow and information warfare will have to be managed. Greater emphasis is on simultaneous Multi-Domain Operations (MDO). Warfare will thus be hybrid.
Jointness will remain key for better and more coordinated effects. In all this, the human would continue to be an important and overriding link in the chain. Future doctrines will keep evolving with new dimensions of warfare. Ten years would be a good revisit time for all doctrines.
Air Marshal Anil Chopra (retired) is the Director-General, Centre for Air Power Studies (CAPS), New Delhi.
Views expressed here are of the author's