Nancy Pelosi's recent visit to Taiwan, which was followed by an aggressive Chinese military aircraft presence across the Taiwan Strait, has drawn the attention of many defense enthusiasts to the region's intense airspace dynamics. 
Flying Submarines! China Is Testing 'Sub Drones' That Can 'Fly & Float'; Goes One Up On US Navy's Submersible Aircraft Concept
In one instance, military observers recorded a heated conversation between a commercial flight and what appeared to be a Chinese plane. Taiwan's local media reported that the conversation, in which a civil aviation pilot seemed to be cursing the Chinese plane, was recorded on August 7. 
"Chinese people are all Communist Party slaves," the civilian aircraft pilot yelled on the air channel. The recording gave no information about the civilian airline's name or other specifics, nor did it indicate whether the Chinese aircraft was a military or civilian plane. 
The message on the recording, first posted on the "Southwest Taiwan Airspace" fan page, is, "Mainlanders are slaves, and your ancestors are Marxist-Leninists. How dare you talk about the descendants of Yan Huang? You are basically a lackey of Marxism-Leninism! So do you believe in the Marxist-Leninist Communist Party? Chinese people are all slaves of the Communist Party!" 
10 Breakthroughs! Chinese Media Outlines 'Key Feats' That PLA Forces Achieved To Merge Taiwan With China
Later, on August 8, a different fan shared the Chinese plane's response. The Chinese plane responded to the civil pilot's reprimand, saying, "This is China's airspace. Taiwan is a part of China. I have the right to move around here. You have no right to interfere!" 
Then, the civilian pilot replied, "Chinese people are all slaves of the Communist Party! The Chinese pilot reportedly lost emotional control and yelled, "F**k You!" 
Nevertheless, the report omits details like the location of these aircraft where the verbal encounter occurred. The local media in Taiwan further stated that the military had already been informed of the relevant information. 
China recently conducted its largest-ever drills in the Taiwan Strait, deploying dozens of planes and launching live missiles close to Taiwan. Due to this, some airlines were forced to cancel flights to Taipei, while others were compelled to reroute using nearby airspace. 
However, compared to most airlines' choice to avoid overflying other countries like Russia, Ukraine, Afghanistan, North Korea, Iraq, and Syria, the airspace had a minor impact on the international aviation industry. 
Impact Of The Recent Chinese Military Drills 
China has been conducting aggressive military drills, and many experts have asserted that Beijing could be practicing an invasion of Taiwan. China appears to be picking up many lessons that may become crucial for planning preemptive strikes against the island nation.
Medical Marvel! A Surgical Robot Could Soon Revolutionize Surgeries Onboard The International Space Station
According to Taiwan's foreign minister, China's actions, such as the launch of ballistic missiles, were "clearly trying to deter other countries from interfering in its attempt to invade Taiwan" and demonstrated that it had much larger geostrategic ambitions.  
The median line, an unofficial border between China and Taiwan that both sides had previously broadly respected, has seen more than 100 sea and air crossings by the PLA in the past week.
Wu stated on August 9 that China has "specifically acted to violate the long-standing tacit agreement of the median line and will likely now attempt to routinize its actions.
Meanwhile, the US has received a deep insight into how China might start a military campaign against Taiwan thanks to Beijing's concentration of ships, planes, and missiles close to the Island. 
The USS Ronald Reagan carrier strike group, based in Japan, has been kept in the area but far from Taiwan, while the country didn't say much about the exercises. However, on August 5, seven US reconnaissance planes were detected flying close to Taiwan.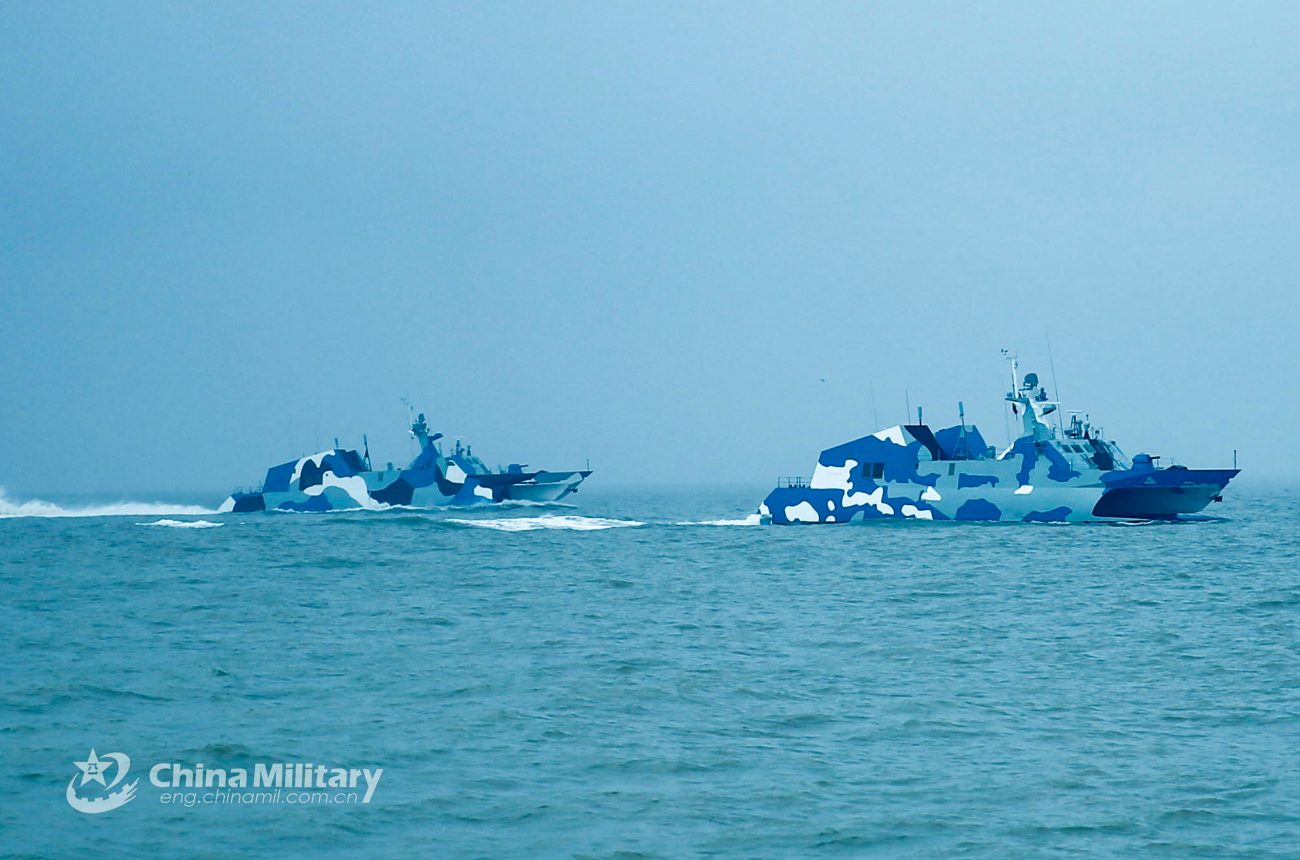 Collin Koh, a research fellow at the Institute of Defense and Strategic Studies in Singapore, described the latest Chinese drills as a "bonanza of intelligence" that could reveal information about "the strengths and weaknesses of PLA mobilization." 
Koh continued that these exercises would paint a clearer picture of how the PLA might approach an invasion of Taiwan in the future—or, more generally, how it would approach a significant military operation. 
Meanwhile, on August 9, Taiwan's military in Pingtung county, south of the main Island, began conducting live-fire training exercises.
The exercises are made to emulate defensive measures against an island attack. According to a spokesperson for the Taiwanese military, the drills were already scheduled. Taiwan traditionally conducts annual military exercises around this time of year.